I confess, I'm not one of those sporty girls who likes to watch football. However, I am slightly excited to see Tom Brady play as I've been a Patriots "fan" ever since I ran into Tom at a restaurant back in college. You haven't seen all-American hunk until you run into Tom Brady. And I mean I quite literally ran into him, muscles, big old smile and all. Anywhoo...if you're planning to watch Tom and a bunch of other sweaty men tackle each other up and down a football field this Sunday, you might like a few Super Bowl Party DIY projects to fancy up the festivities.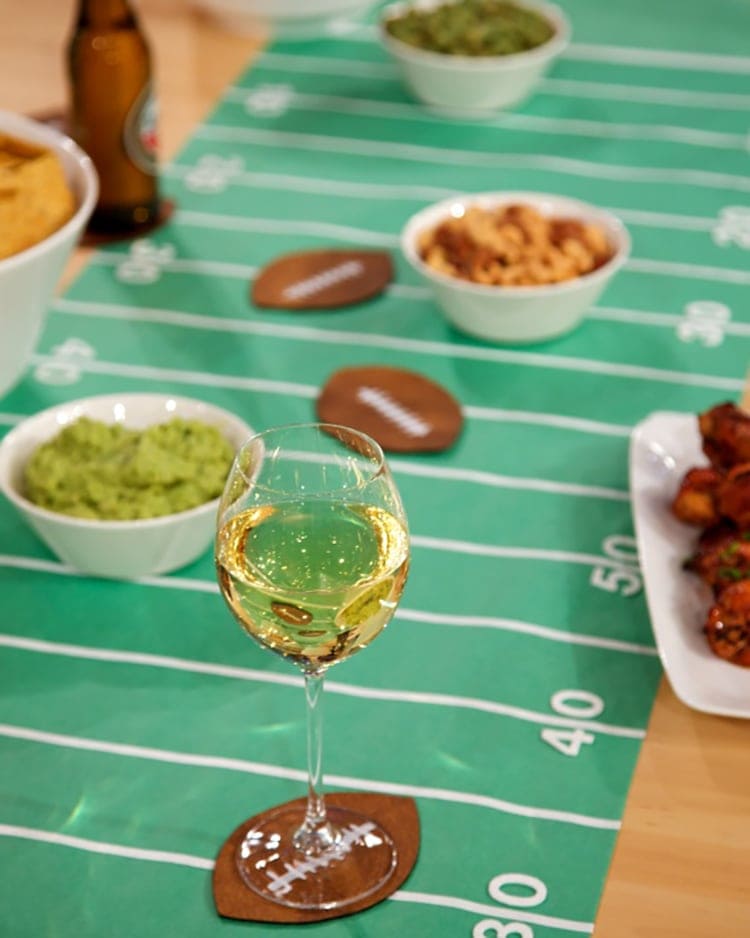 This DIY football field table runner is a cute way to add football flair to your buffet table...or to learn what a 1st and 10 means. That's first down and 10 yards to go until the end zone. Yes, I can thank that one piece of limited football knowledge to my 6 years as a cheerleader. Not up on your football knowledge? Here's everything you need to know about the Super Bowl broken down for you by the head cheerleader herself.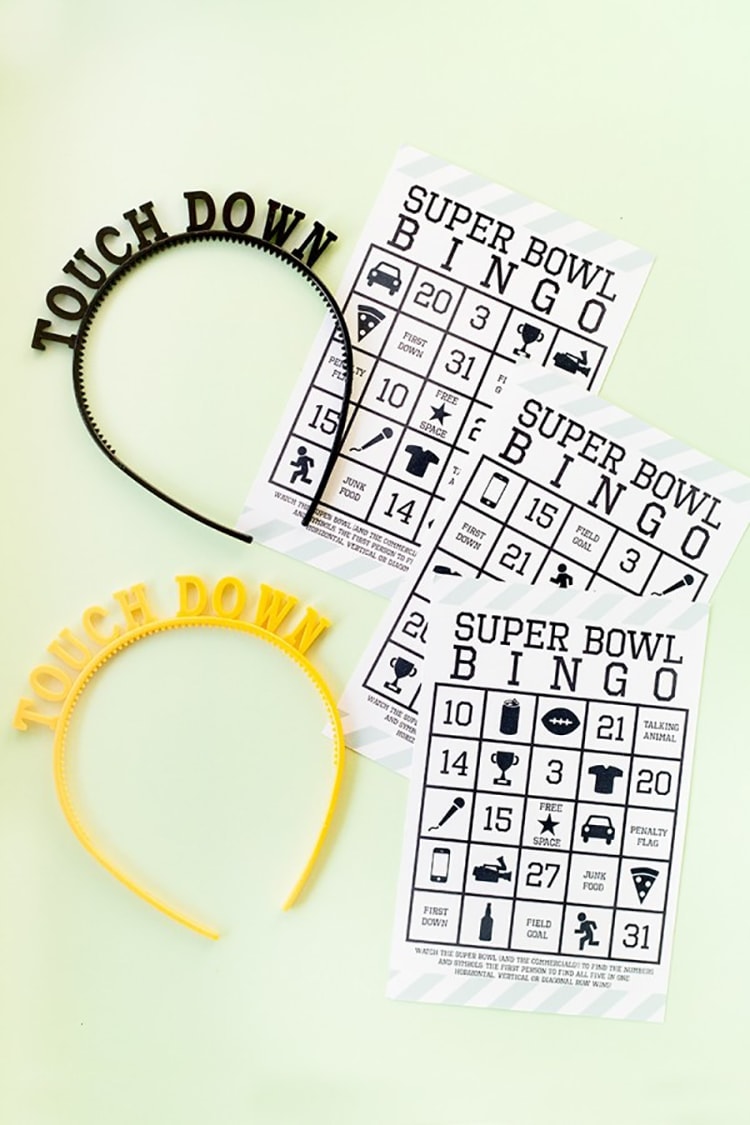 Looking forward to the Super Bowl commercials even more than the actual game? I don't blame you! Studio DIY has a great Super Bowl BINGO printable over on her site to help you enjoy those time outs.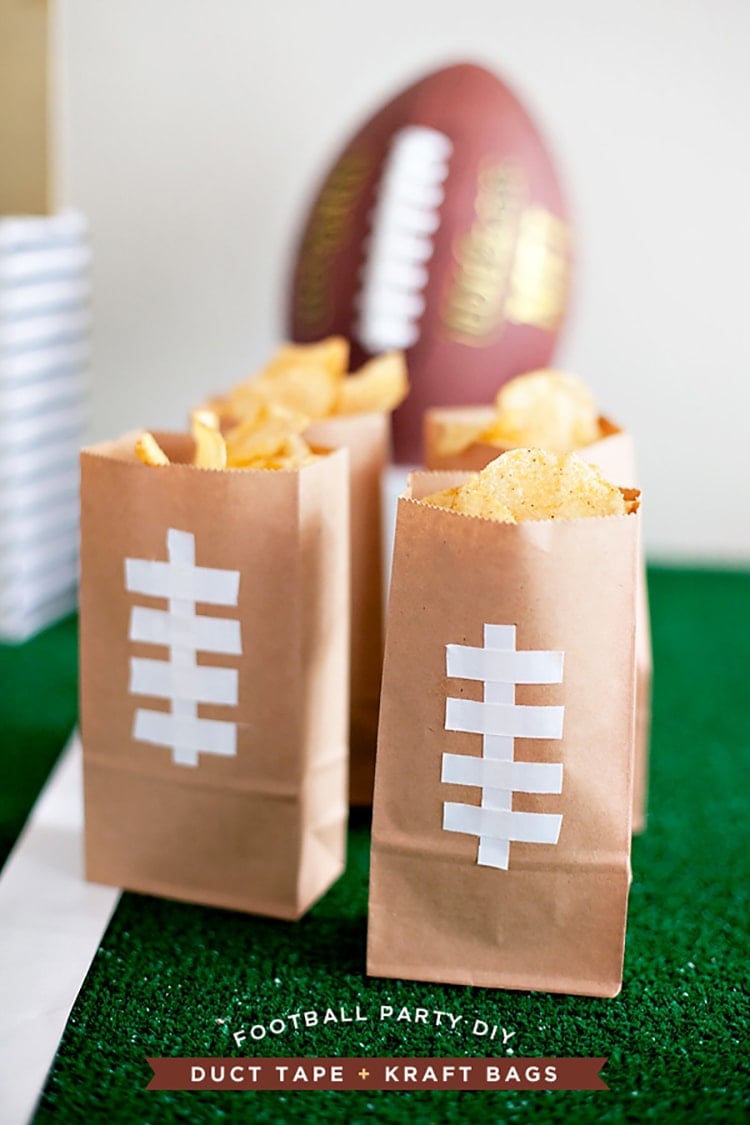 It wouldn't be a Super Bowl party without chips and dip, am I right? Turn brown paper sandwich bags into "footballs" with just a few strips of white duct tape. Genius! Get the tutorial here.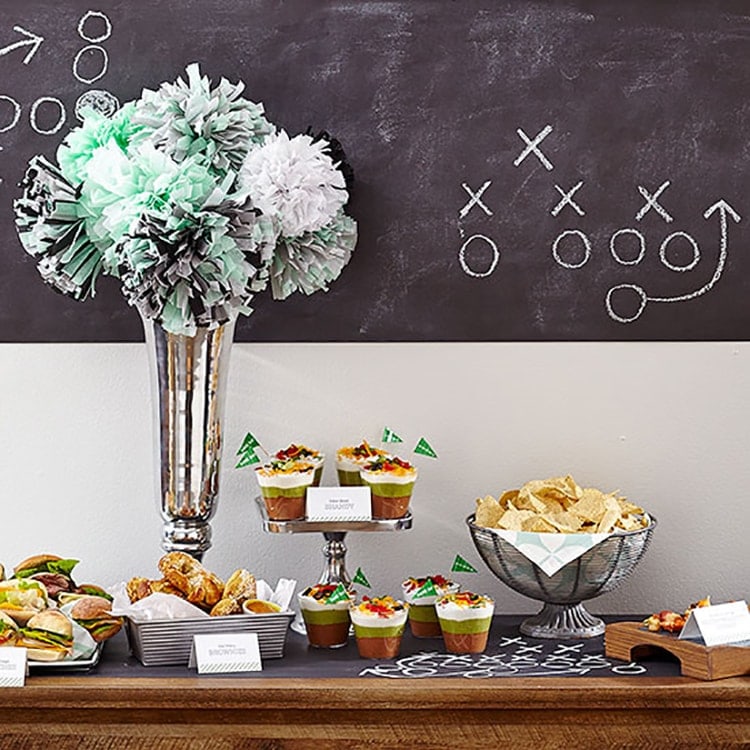 Do you have a chalkboard lying around? How about black construction paper? Turn either into a fun backdrop (or runner) for your table with chalk and a few football plays. More Super Bowl ideas right here. Let the game begin!