I've said it time and time again but I think I'll say it one more time—the very best thing about being part of the blogging community is the people you meet! Last month I hosted a little two-day workshop for bloggers called Freutcamp. A group of 30 creative and very inspiring ladies gathered at Descanso Gardens in La Canada, California and this is what happened...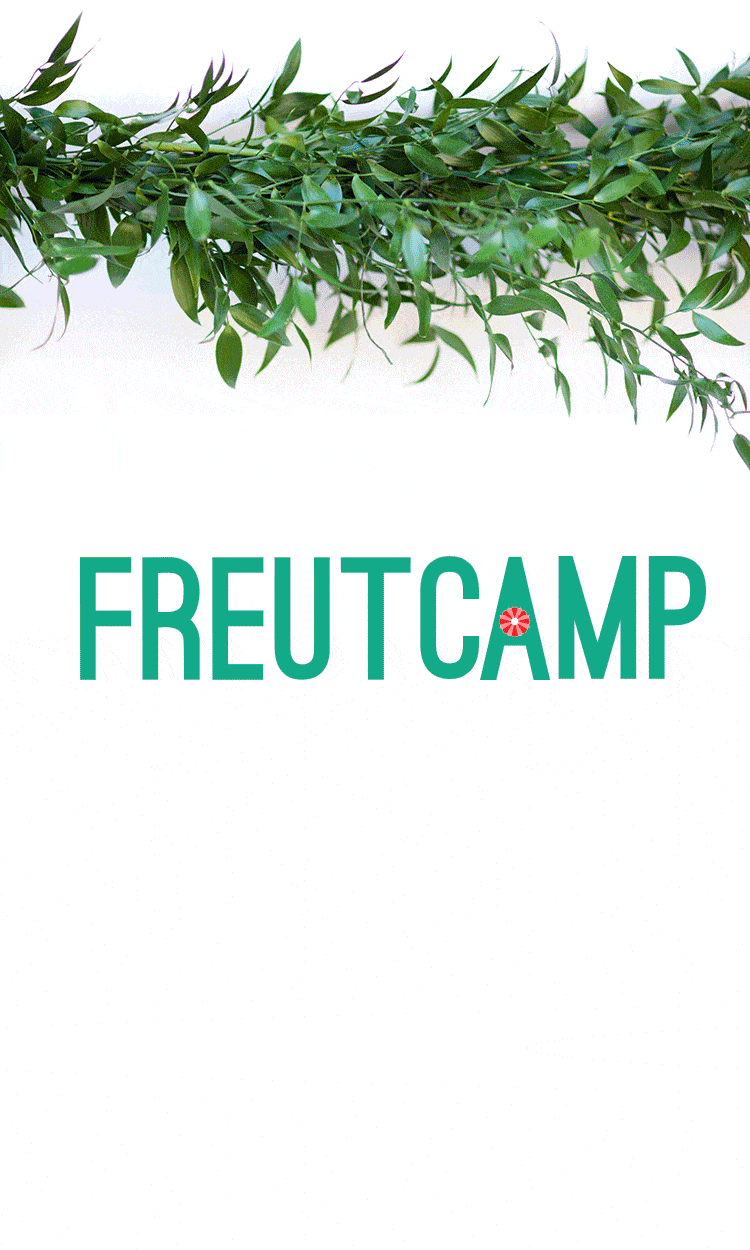 Each morning the Freutcampers met for coffee and pastries before heading indoors for two jam-packed days of blogging tips, branding talk, social media and business building.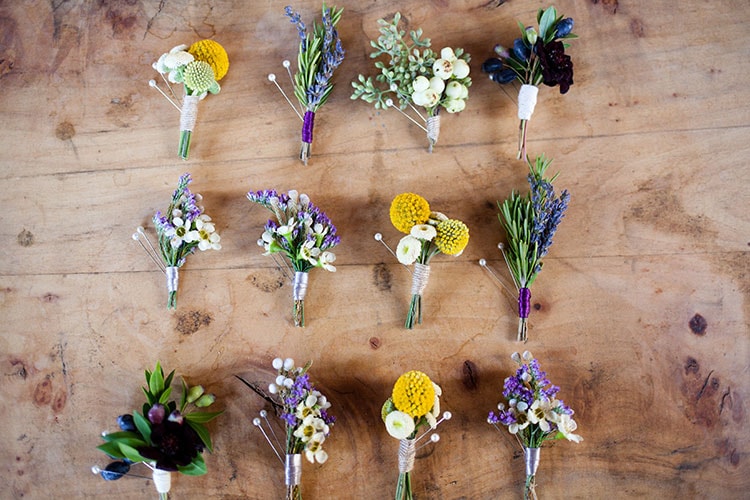 Seed Floral provided the sweetest little boutineers for all of us to wear. I especially loved the sprigs of fresh herbs and berries they used which made each mini bouquet so rustic and romantic.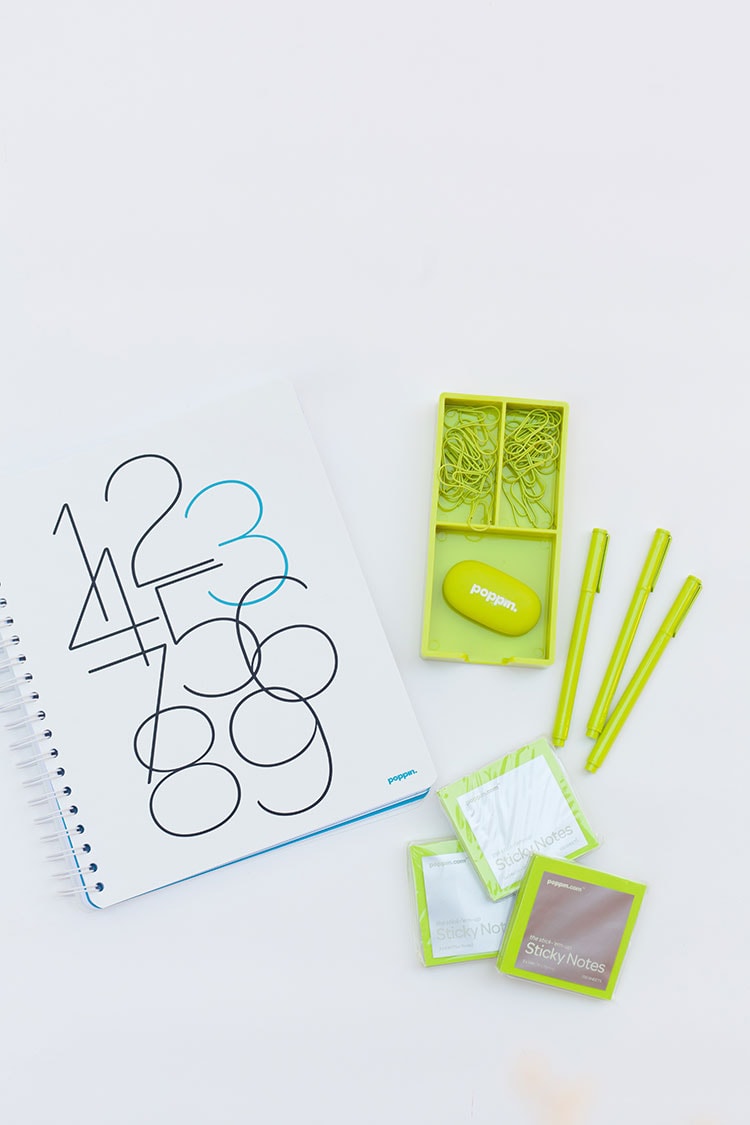 Poppin stuffed our goodie-bags with fun color-coordinated office supplies from note pads to pens, mouse pads and so much more. If you haven't discovered Poppin yet, you MUST check out their website. It's a color lovers dream come true. I had almost as much fun organizing all of the swag as I did giving it away!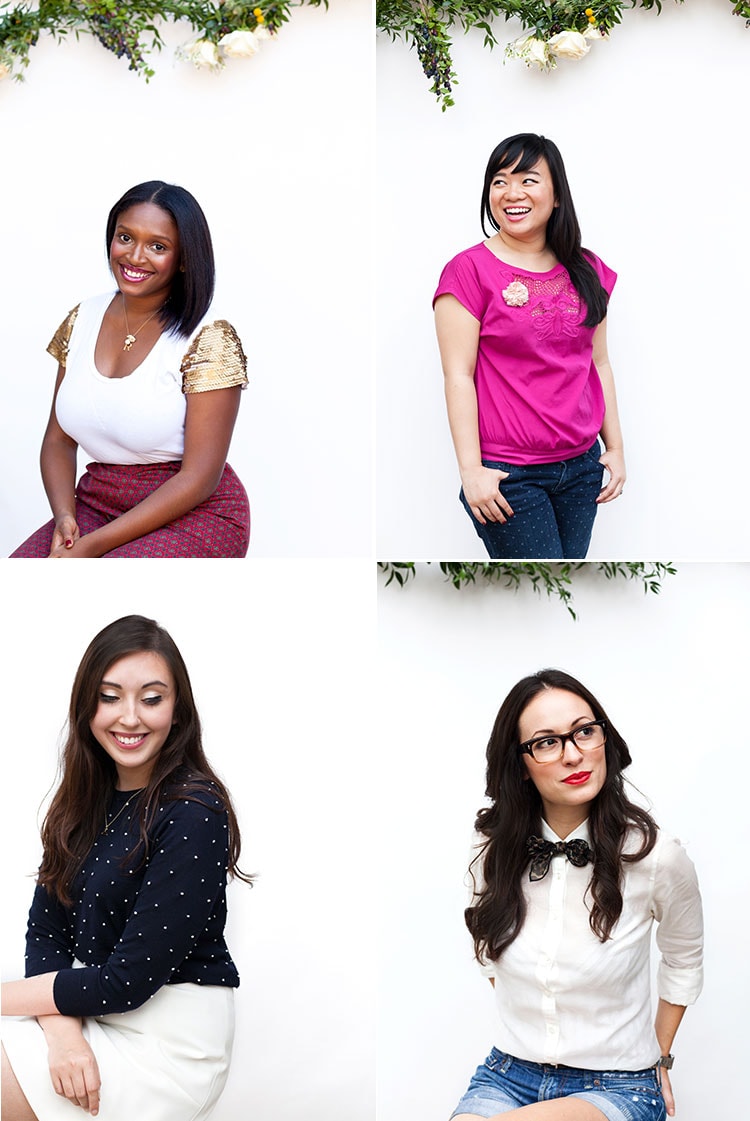 During class Joanne snapped headshots under a beautiful Seed Floral garland accented with sprays of white roses, berries, and yellow billy balls. Chelsea Costa's shot of the photo booth garland actually won our Freutcamp Instagram contest. Isn't it dreamy? You can check out all of the photos from our campers on Instagram under the hash tag #freutcamp! Above are a few of my favorite shots of our pretty campers Raina, Ann, Chelsea & Lina.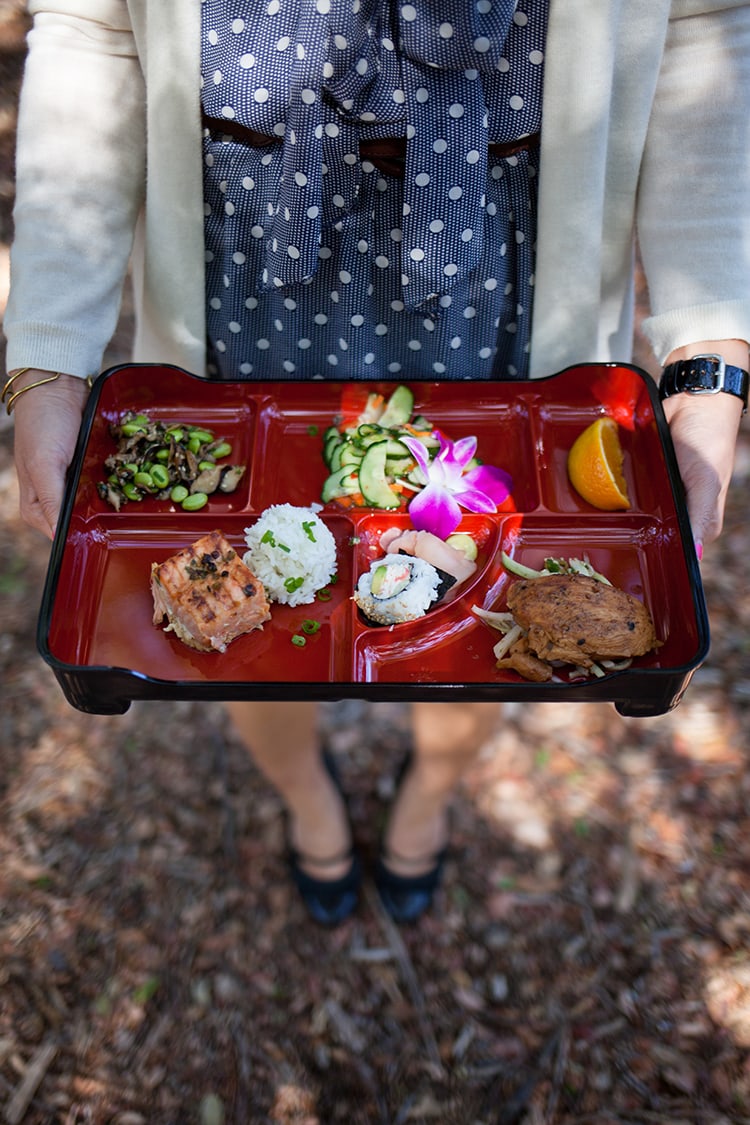 Although a can of baked-beans and hotdogs over a fire might have been more appropriate for "camp" lunches, Huntington Catering's Cali Carts served Mediterranean gyro wraps and Asian bento boxes outdoors. This was a Freutcake event after all and you know how I feel about food. Enough said...it was delicious!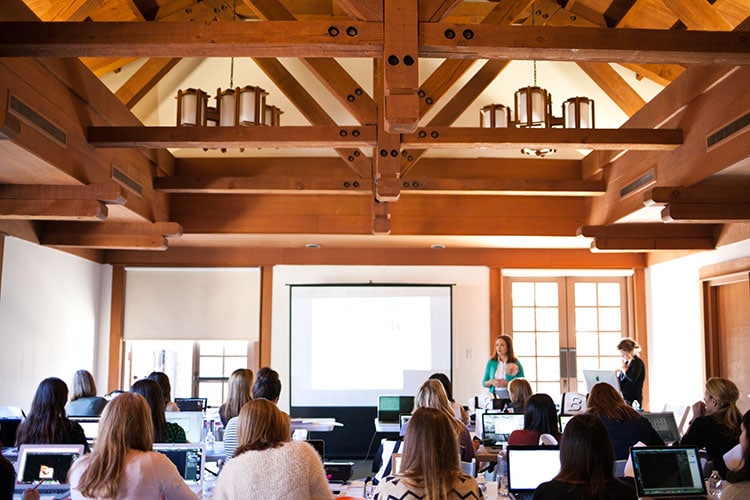 But it wasn't all pretty flowers and tasty lunches, we got right down to business filling those two days at camp with as much blogging information and inspiration as we possibly could. Camp certainly would not have been the same without our panel of speakers who added so much knowledge and life to the class.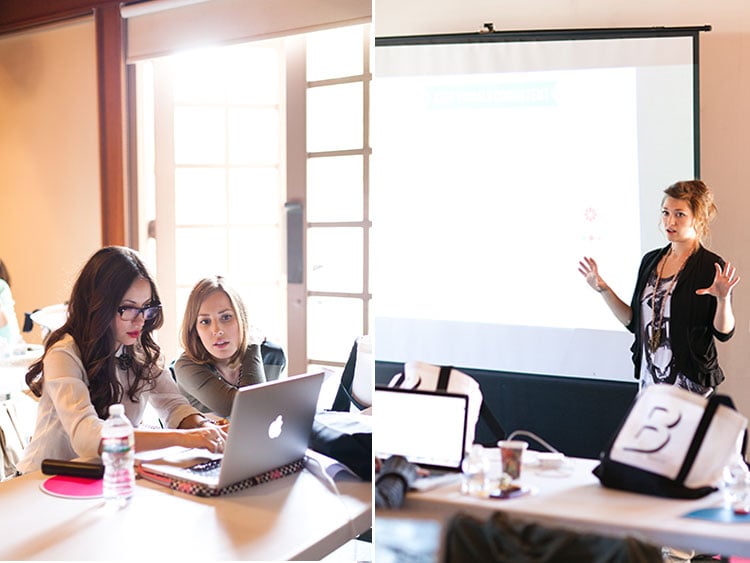 A huge thank you to Natalie James for making us all laugh with her inspirational pep-talk on being yourself, Joanna Waterfall for her branding and Photoshop tricks, the ladies from Burst Media for their insight on attracting brands, and Allie Wester for her goldmine of tips for working with sponsors. What an inspiring group of speakers!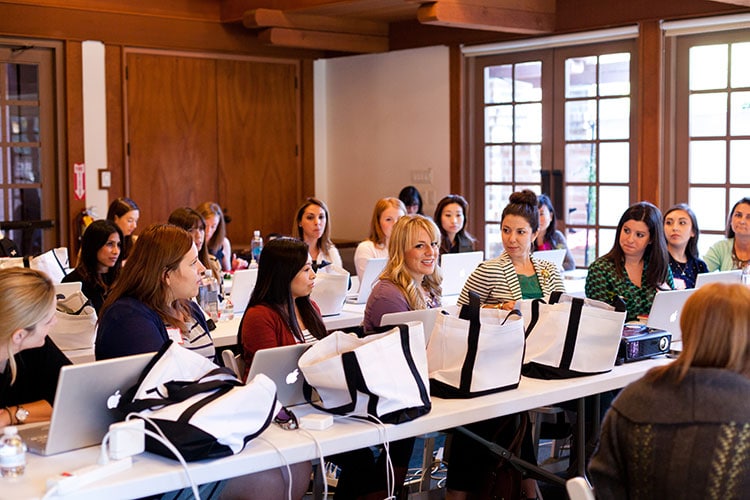 But the greatest part of our camp was the group of bloggers, businesswomen, and artists who attended. I couldn't have asked for a better, more positive and inspiring group of ladies to teach. I think I can speak for everyone when I say that we all left camp feeling like we had created a new network of friends and supporters in the creative industry and a newly kindled (or re-kindled) excitement to create something fantastic.
It's for this exact reason that I have love blogging and one of the many reasons I am excited to share my knowledge and experiences with others. I think we might just have to plan another Freutcamp very soon! To see all of the photos from our event please visit our brand new Freutcamp Facebook page.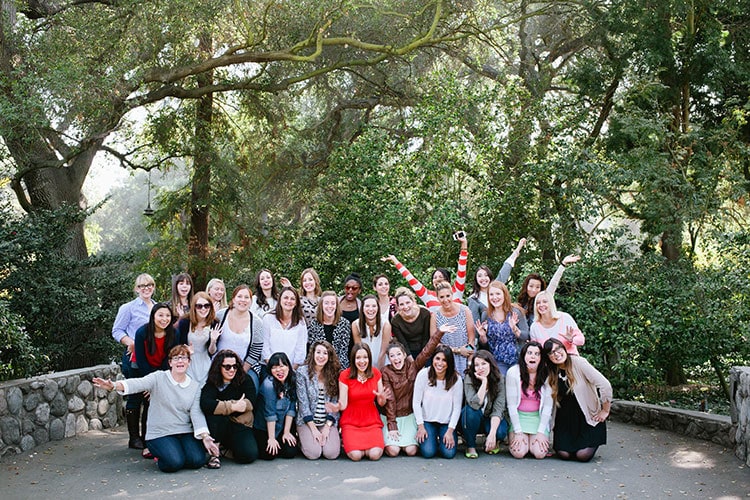 Thank you to all of our sponsors:
Burst Media- event sponsor
Poppin- goodie bags
Huntington Catering- breakfast & lunch
Seed Floral- florals
Ann Shen- bon bon pins
Blue Diamond Almonds- goodie bag snacks
Initials Inc- goodie bag aprons
Kelly Moore Bags- goodie bag gift cards
Thank you to our speakers & volunteers:
Allie Wester- Fanscape
Natalie James- NJ in LA
Joanna Waterfall- Waterfall Creative
Caitlin Quaranto & Erin Boyarksy- Burst Media
Joanne Pio- Photography
Marisa Mangum
Whitney Lucas