It's always inspiring to hear stories of creative, business minded people who take the leap from their nine-to-five jobs and start a business based on their passion. From finance to flowers, Stephanie Elhayani started Seed Floral as a way to change the direction of her life and follow a love she's had since high school.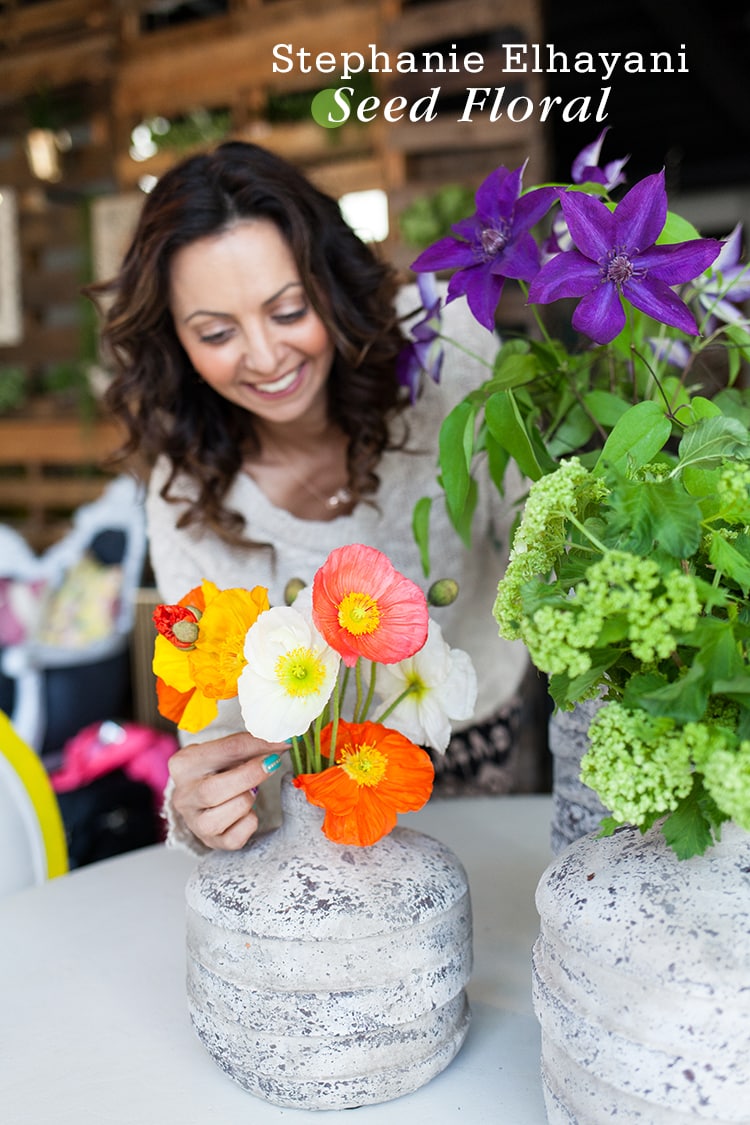 Today, Stephanie has a beautiful store front in Los Angeles and spends all day surrounded by flowers. I have long been an admirer of Stephanie's work from the first time she created florals for Freutcamp, to the amazing bouquets and center pieces she creates for weddings and events. (This being one of my all time favorites). Today, Stephanie is answering a few questions about flowers and business. You can't help but be inspired by her story!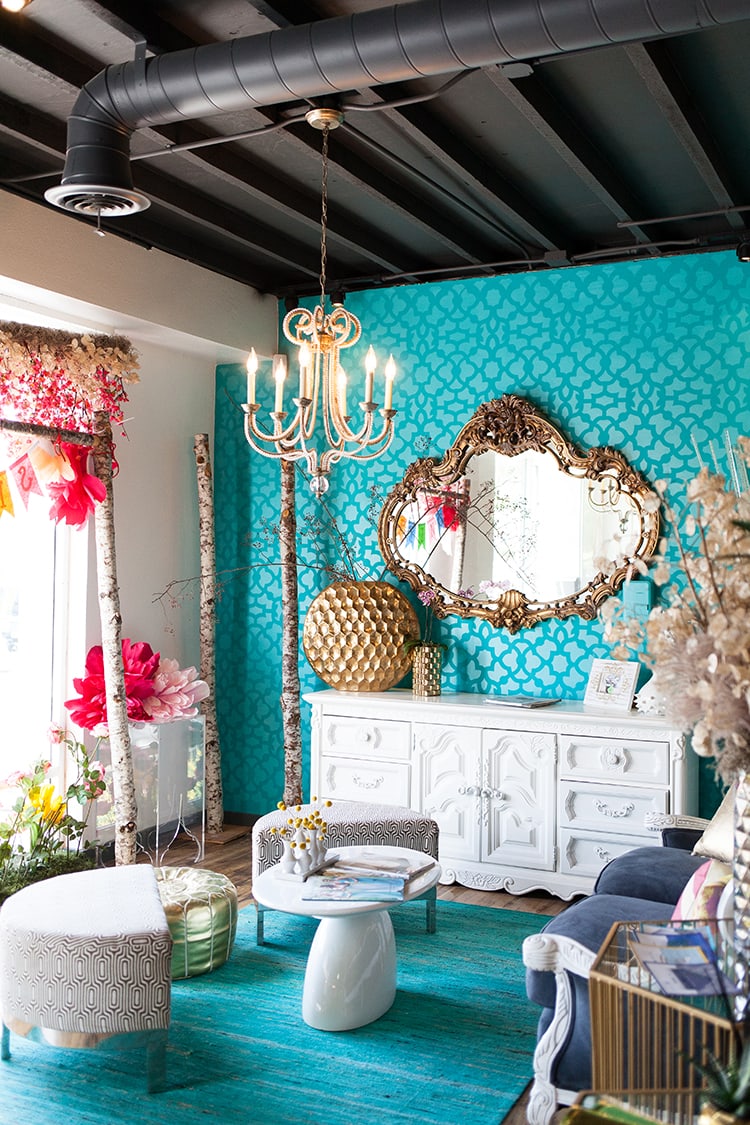 Q: You started in finance, how did you get into the business of flowers?
Stephanie: I was a sophomore in high school when I answered a "help wanted" sign at the neighborhood flower shop. I didn't know it then, but those four years of working part time planted the very SEED that has become my lifelong passion.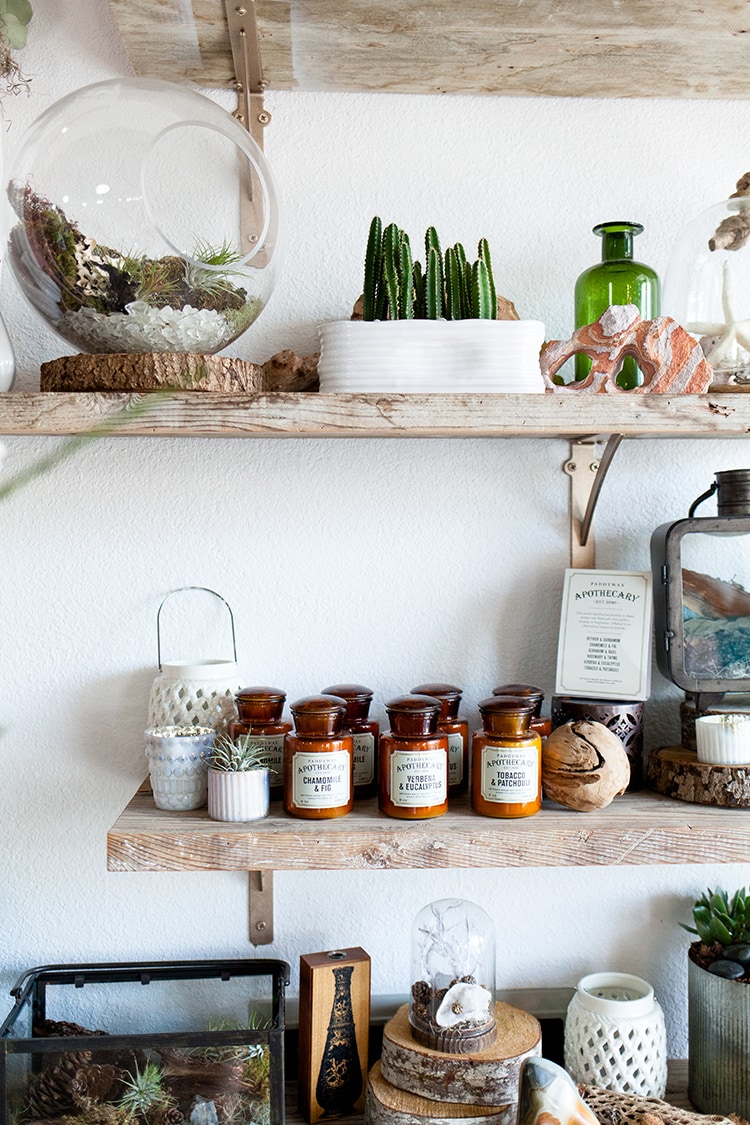 Q: How did you know it was time to take the leap and start Seed Floral?
Stephanie: It all started with my sisters wedding. I was working in Finance when she asked me to create the florals for her wedding. This event opened the doors to a few more one of them being a 3 month job in Hawaii working on corporate events. It was then, I knew a decision would have to be made to leave my corporate job and pursue this new venture in Hawaii. It was the best decision I ever made and haven't looked back.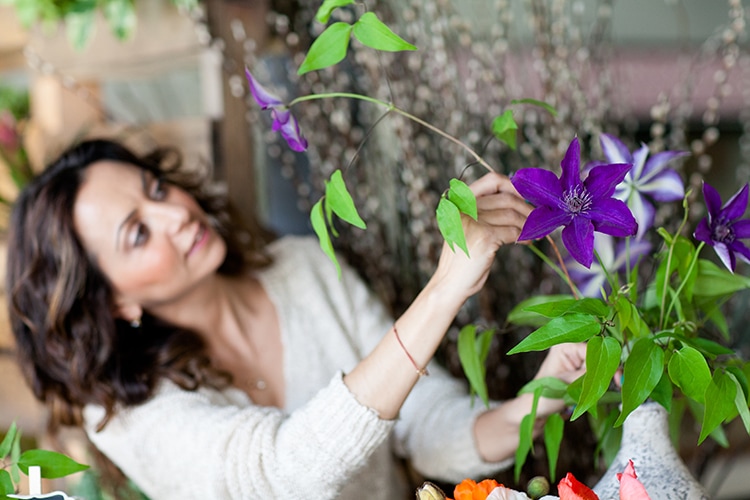 Q: What is your favorite thing about working with flowers?
Stephanie: Ooohh..I love so many things about them…like they way they light up a room & adds the final touch to any setting. Plus they warm my heart every time like it was the first..they're such stunning beauties.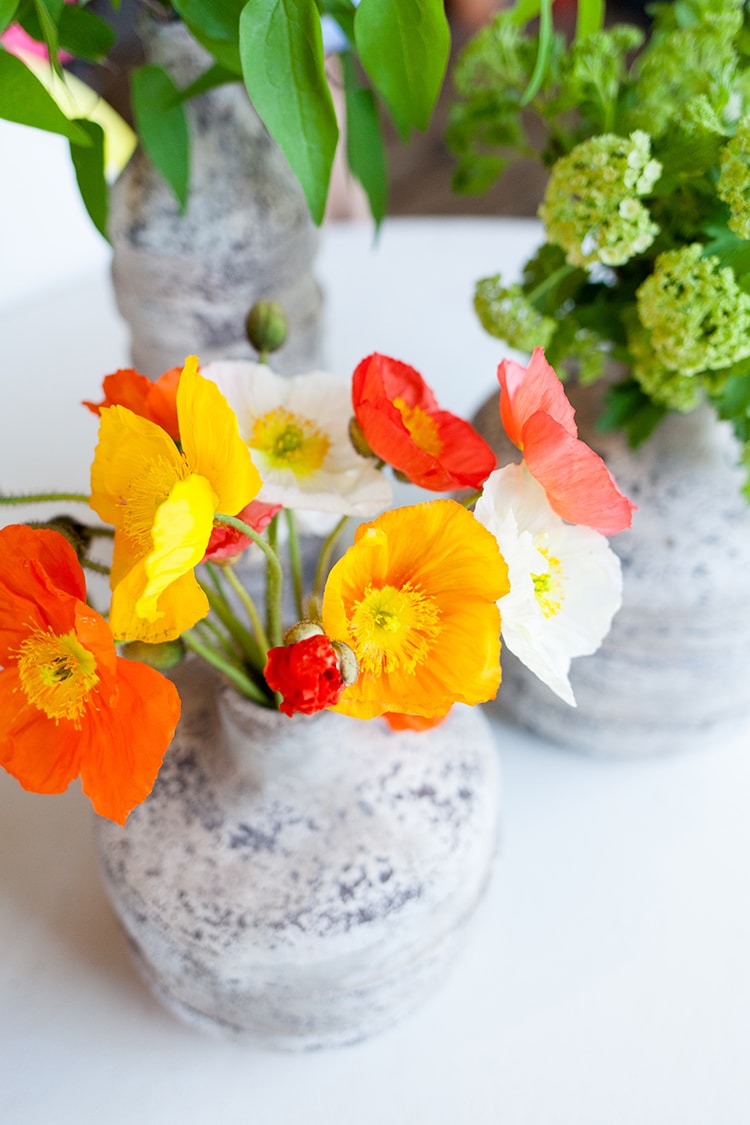 Q: The obvious question: What is your favorite bloom?
Stephanie: Such a touch question. I LOVE so many flowers it really depends on the day..my mood and the season. Just to name a few..Poppy, Peony, Dinner Plate Dahlia, Garden Roses, Astilbe, Clematis, Ranunculus, Sweet Peas..Lilac, Orchids, Maiden Fern, Jasmine, Chamomile, Anemones.
"A Flower does not think of competing to the flower next to it. It just blooms." From Zen Shin Talk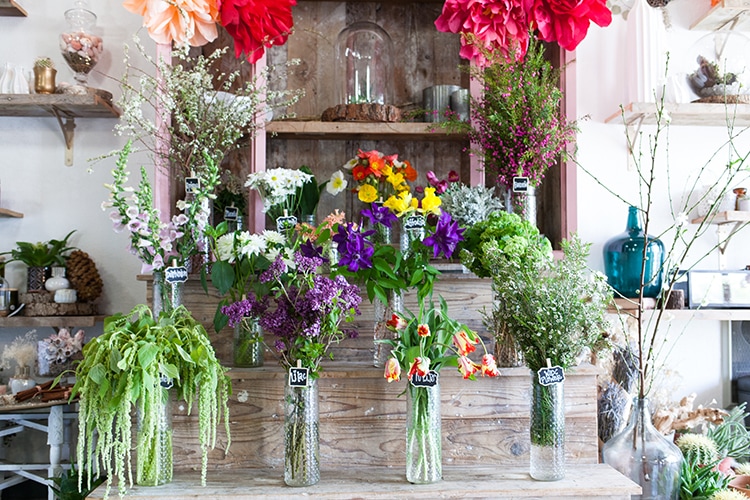 Q: Any tips for at home flower arranging?
1. Put flowers in water as soon as you get them home. Fill with tepid water, add floral preservative, give flowers a fresh angled cut and then add flowers.
2. Changing the water in the vase every 2-3 days will help keep your flowers fresh longer and avoid that horrid rotten smell that develops if you let them sit a long time.
3. Keep flowers away from sunlight and heating vents. Instead, keep your cut flowers in a cool dark spot if you would like them to last as long as possible. Recut stems and add water often.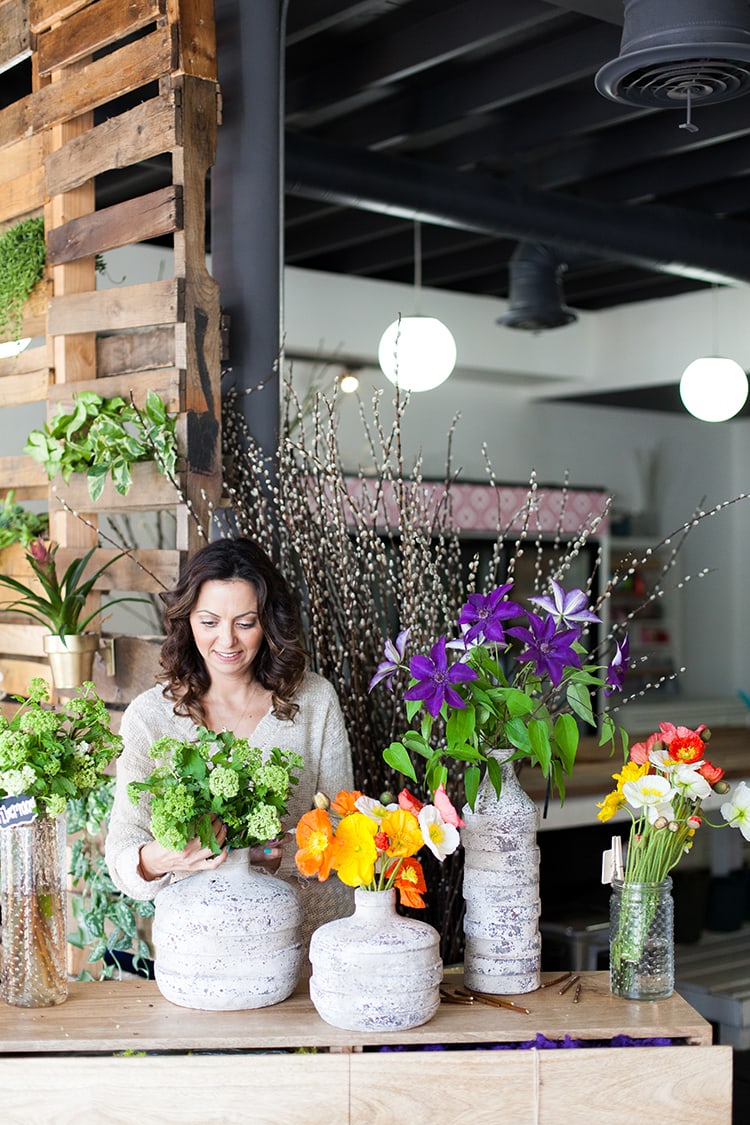 Q: Any suggestions for other makers wishing to start their own business or follow their dreams?
1. Must Be Passionate
2. Know the business your looking to get into
3. Be prepared for long hours..7 days..because that's what it takes to get a business up and running.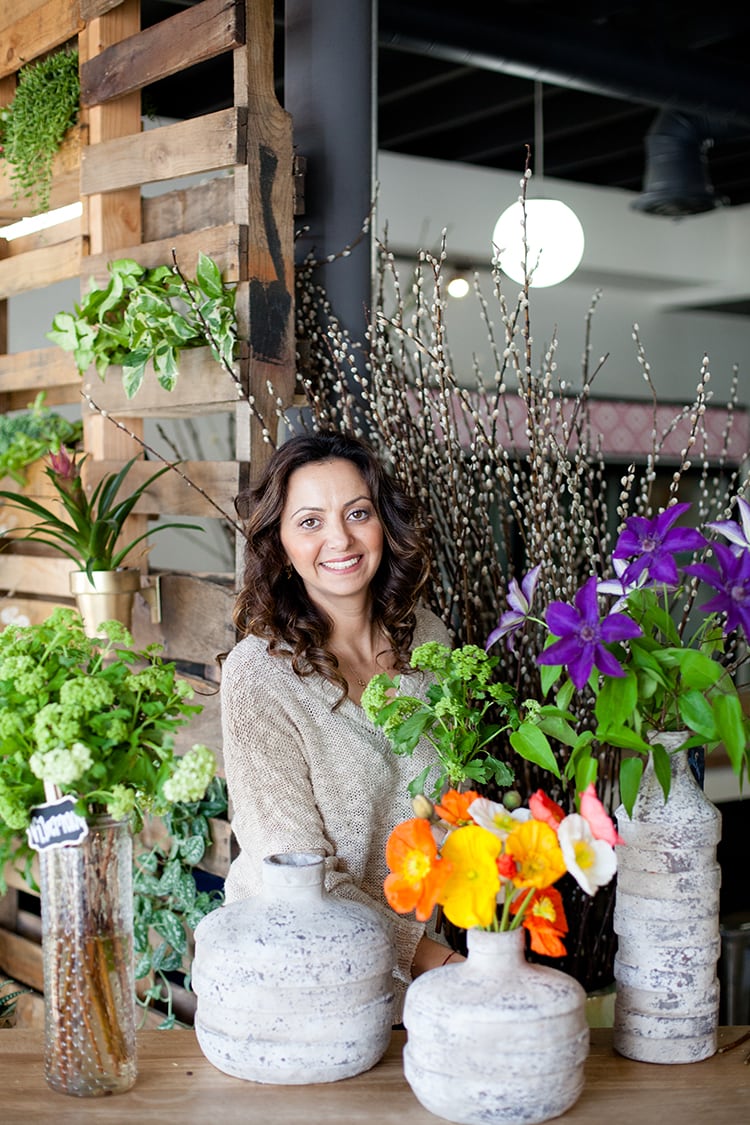 Seed Floral is offering Freutcake readers a 15% discount on any orders placed for Mother's Day Bouquets! Just mention Maker Monday.
1069 N Fairfax Ave,
West Hollywood, California 90046
(323) 848-8481