What smells remind you of summer? For me the scent of coconut is like a day at the beach with a tropical cocktail and a tan. As the weather warms up it feels more and more like summer is on it's way, so I made a batch of Lemon Coconut Body Scrub to celebrate!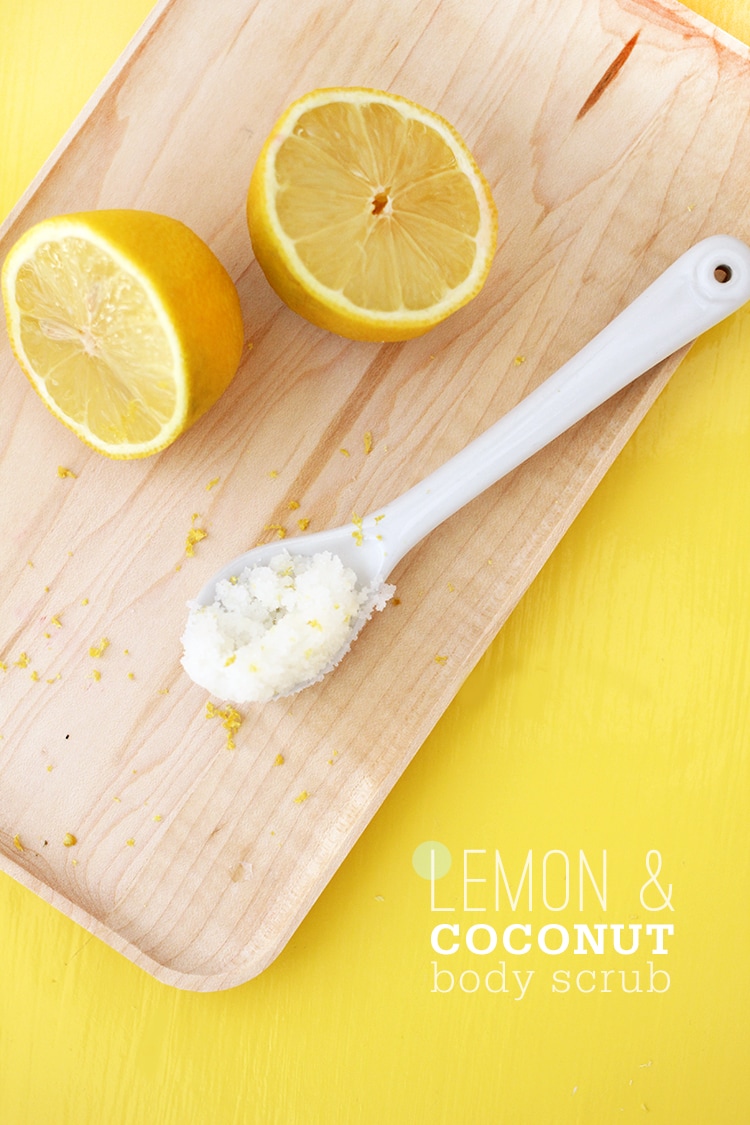 This scrub is fresh and creamy, tropical and gently invigorating. It also smells like a delicious coconut sugar cookie...for your skin of course!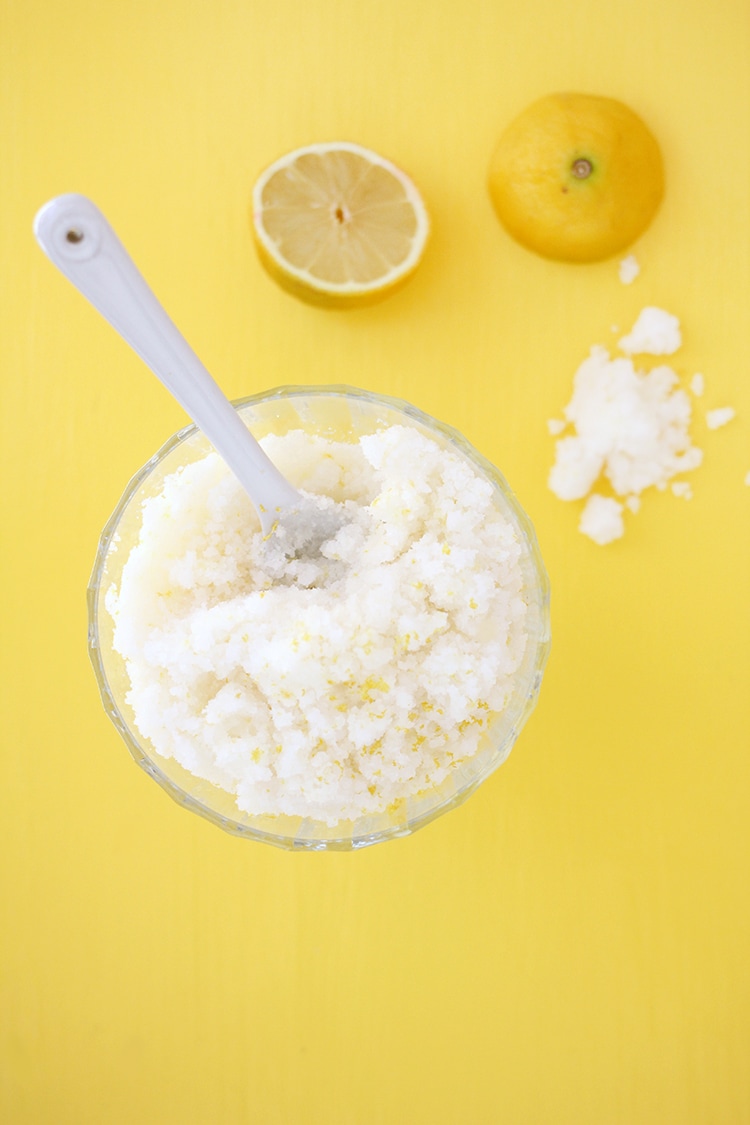 Lemon Coconut Body Scrub
makes about 8oz
1 cup granulated sugar
⅓ cup coconut oil
5-6 drops lemon essential oilzest of one lemon
Directions:
1. In a medium sized bowl, mix sugar and coconut oil with a wooden spoon. You can adjust the texture of the scrub to your preference by adding more oil or sugar as desired.
2. Mix in essential oil and zest. Spoon into a clean jar with a lid.
Note: Scrub should keep for two weeks.
photos by Leah Bergman