This post was created in partnership with Bed Bath & Beyond, a brand I love.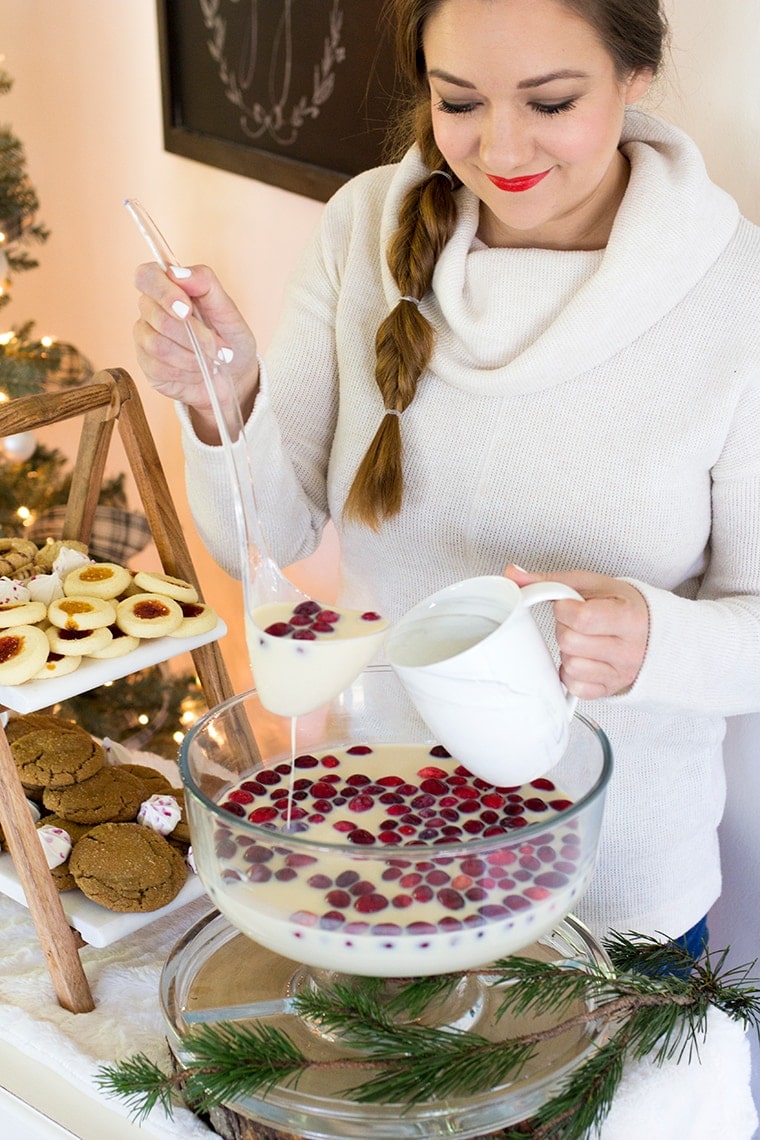 Hosting a Holiday Cookie Party
Christmas entertaining doesn't have to be complicated! Skip the three course meal, set out a few homemade & store bought cookies by the tree and host a Holiday Cookie Party for friends and family.
I partnered with Bed Bath & Beyond today to share the easiest entertaining idea; a holiday cookie party! I picked up a few goodies from Bed Bath & Beyond, arranged a spread of cookies plus a punch bowl of eggnog tree-side and invited over friends. A bar cart tree side is all you need to help guests feel at home and comfortable serving themselves treats while you mingle.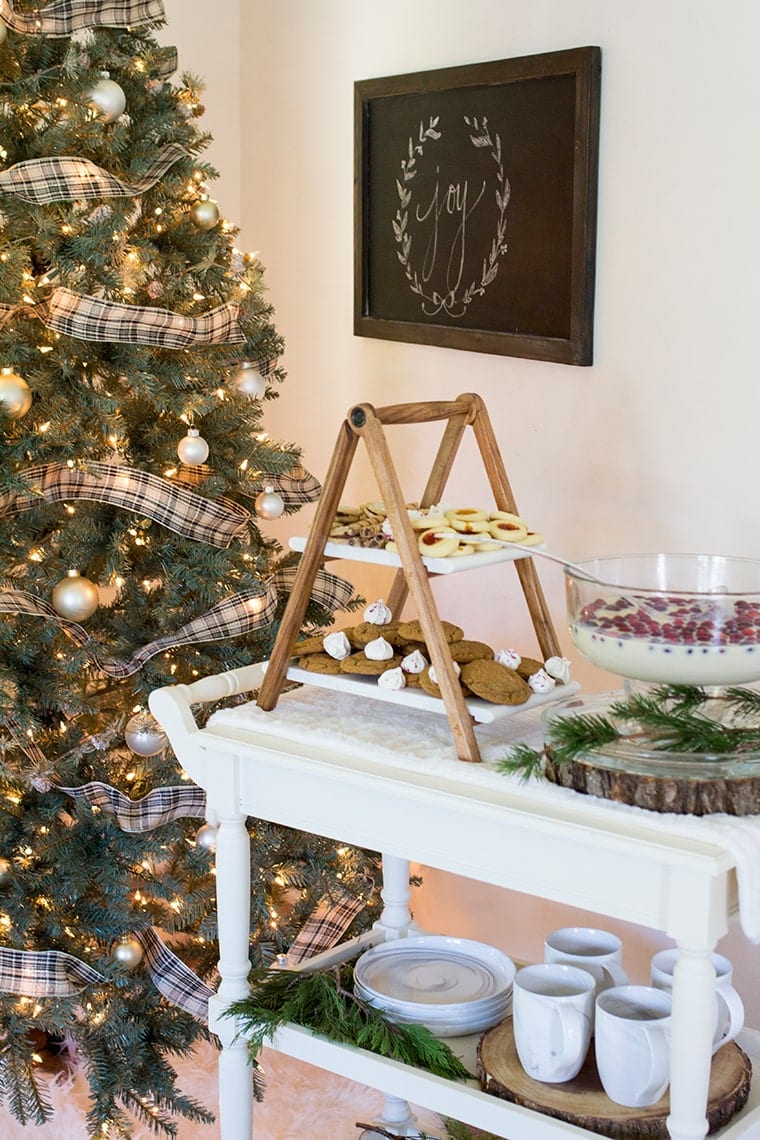 The thing I love about shopping Bed Bath & Beyond is that it's the ultimate destination for all things holiday. From our brand new pre-lit Christmas tree and tree skirt to all of the serving ware I needed for my cookie party, I found it all online in one quick shop. Plus, Bed Bath & Beyond is so easy to shop with their pre-curated online shops. If you need a little inspiration for gift giving or entertaining, the pre-curated collections are definitely the place to look.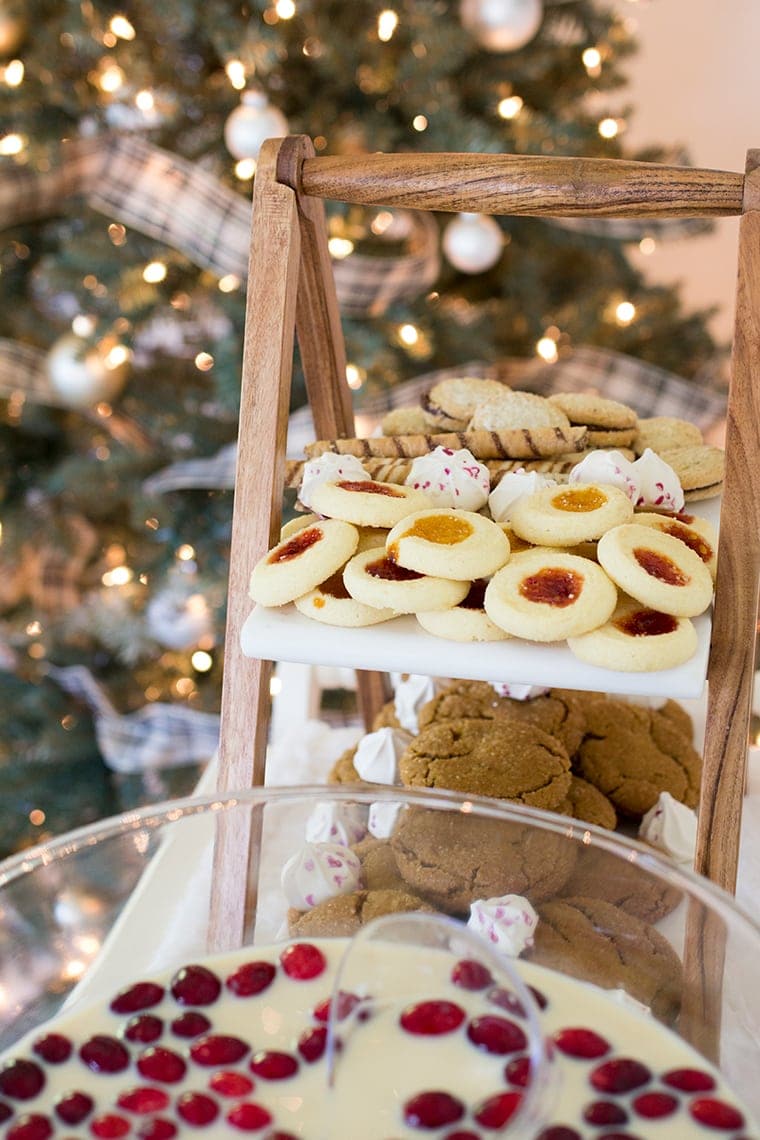 For my cookie party I found a beautiful two tiered marble serving stand from their Artisanal Kitchen Supply collection. This became the centerpiece for my cookie display with my homemade Chewy Ginger Molasses Cookies on the bottom and a few store bought favorites on top.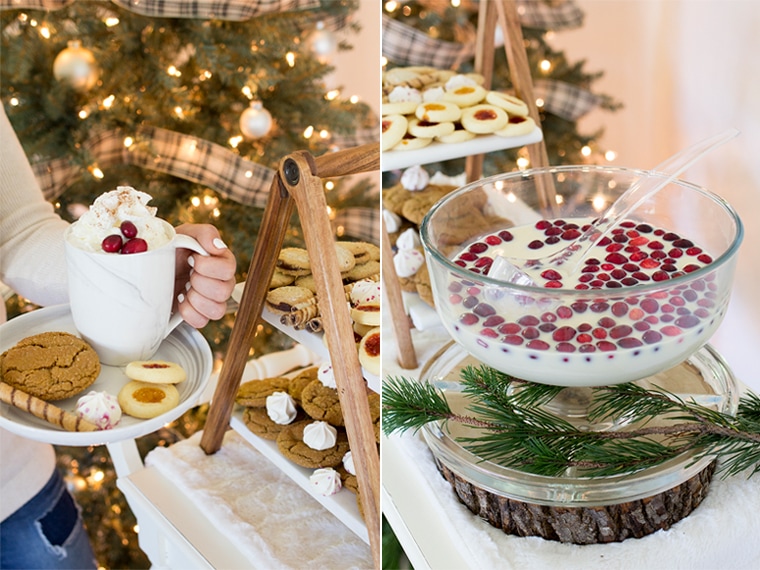 To serve my spiked eggnog, this glass cake pedestal that doubles as a punch bowl, genius!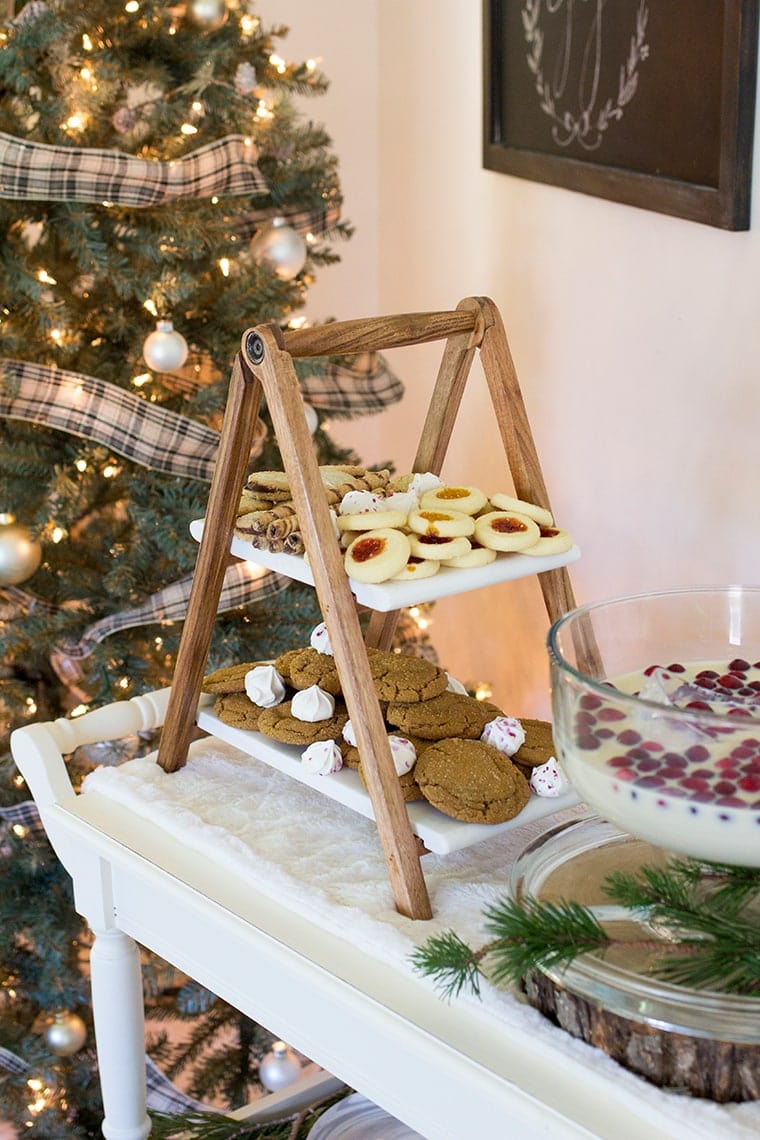 I also love everything from the UGG tabletop collection! I ordered this adorable furry polar runner for my bar cart and even an UGG tree skirt for the Christmas tree to match. These marbled plates and mugs are my new favorite and I know I will use them long after the holidays.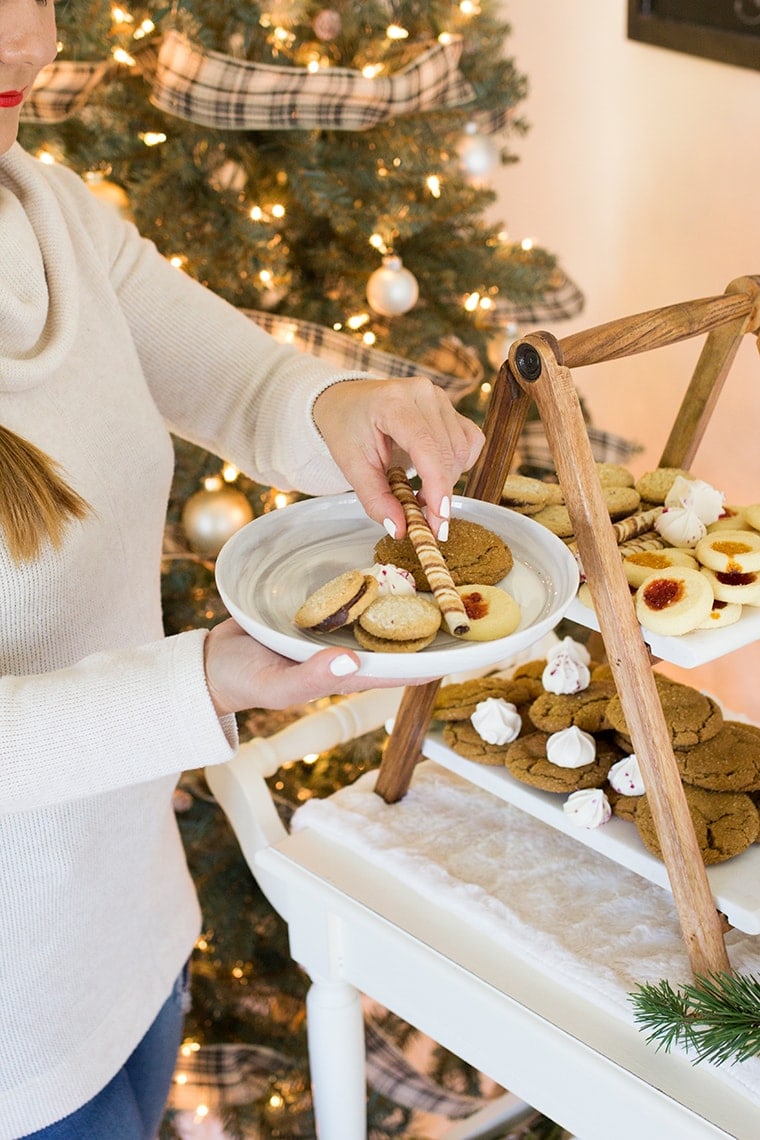 Now let's talk about this gorgeous tree, shall we? For years now I have wanted an artificial tree. It cuts down on the annual tree cost, is way less messy and comes strung with lights. All of that equals far less work during the holiday season and I'm all about that. Bed Bath and Beyond is definitely the place to snag a great deal on a tree, there are so many to chose from! I chose a Blue Fir and have already gotten tons of compliments on how realistic it looks.
Cheers to a delicious and easy holiday entertaining season!
Disclosure: This post is sponsored by Bed Bath & Beyond, an unexpected place to find unique products, helping you "sleigh" the holidays with awesome entertaining essentials. Thank you for supporting Freutcake sponsors.