Summer is quickly approaching and that means it's almost time for Freutcamp! This June we are hosting the full day business of blogging and social media "bootcamp" at Darling Magazine's Headquarters in Los Angeles, California. Tickets are selling quick but before they are all gone I'm giving away a seat to one lucky reader.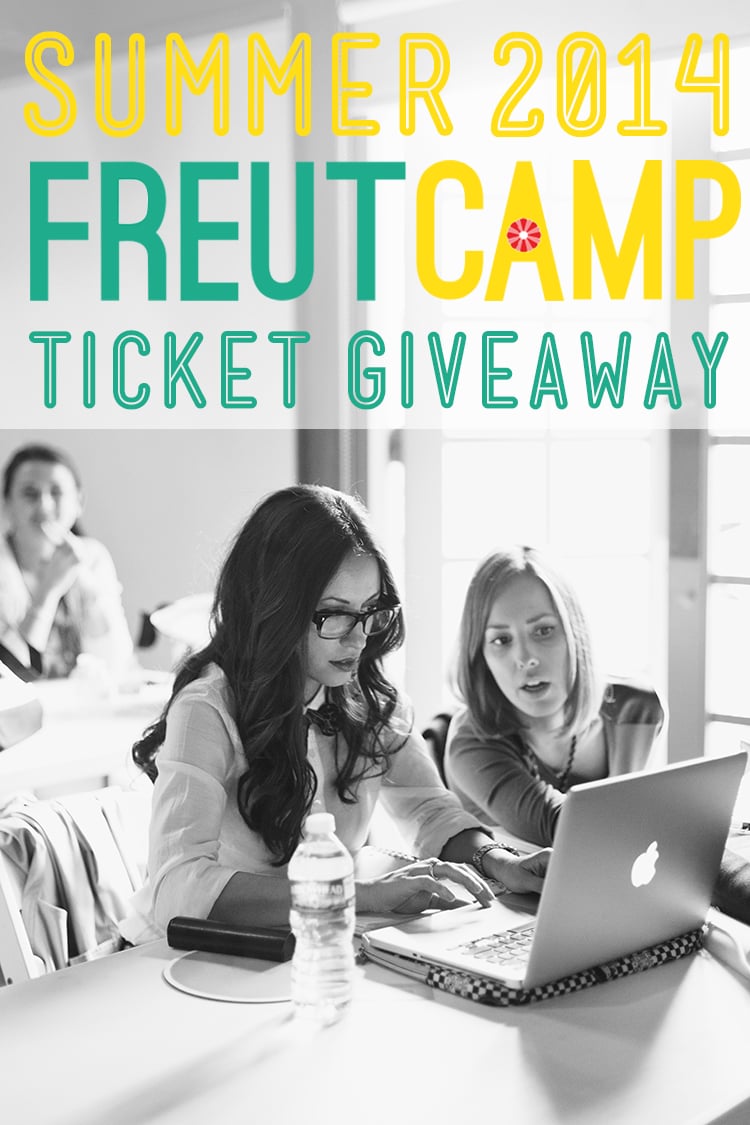 photo by Joanne Pio
 If you are not sure if Freutcamp is right for you, here's a little more about the class:
June 20th: Dinner & Mixer
June 21st: Full Day Blogging & Social Media Class
About Freutcamp:
You don't have to be an experienced blogger or have an existing blog to attend! Freutcamp is for anyone from small business owners to bloggers, photographers or artists who want to grow their business or passion through blogging and social media. The goal of FREUTCAMP is to give bloggers of all levels the tools needed to run a better, more successful, and creative blog. Class will cover tips for better social media usage, branding advice and the importance of a well branded site, information on monetizing your blog, how to approach working with sponsors and ad-networks, how to find your unique voice in the blogging world and tons of creative inspiration.
You will also receive:
access to the Friday night dinner & mixer
professional headshot to use on your blog & social media profiles
goodie bag filled with lots of fun stuff!
yummy catered lunch and snacks
a network of fellow Freutcamp attendees
Here's how to enter to win:
1. Leave a comment below telling me why you want to attend FREUTCAMP.
2. For an extra entry you can share this post on Twitter or Instagram with the hashtag #FREUTCAMP and @freutcake
*If you are the lucky winner of this giveaway and you purchased a ticket, you will be reimbursed! Giveaway ends Friday, May 2nd at 8:00am PST. One winner will be chosen at random and announced shortly after. Giveaway valued at $299.00. Travel and accommodations not included. ENTRIES ARE NOW CLOSED. Congratulations to Lauren at Breathe & Nourish!