Why is shopping for men is so darn difficult? Could it be that they never give you any ideas, wish lists, or hints? Ya, that sounds about right. This Valentine's Day, I have you (and your man) covered with unique gifts he'll never see coming.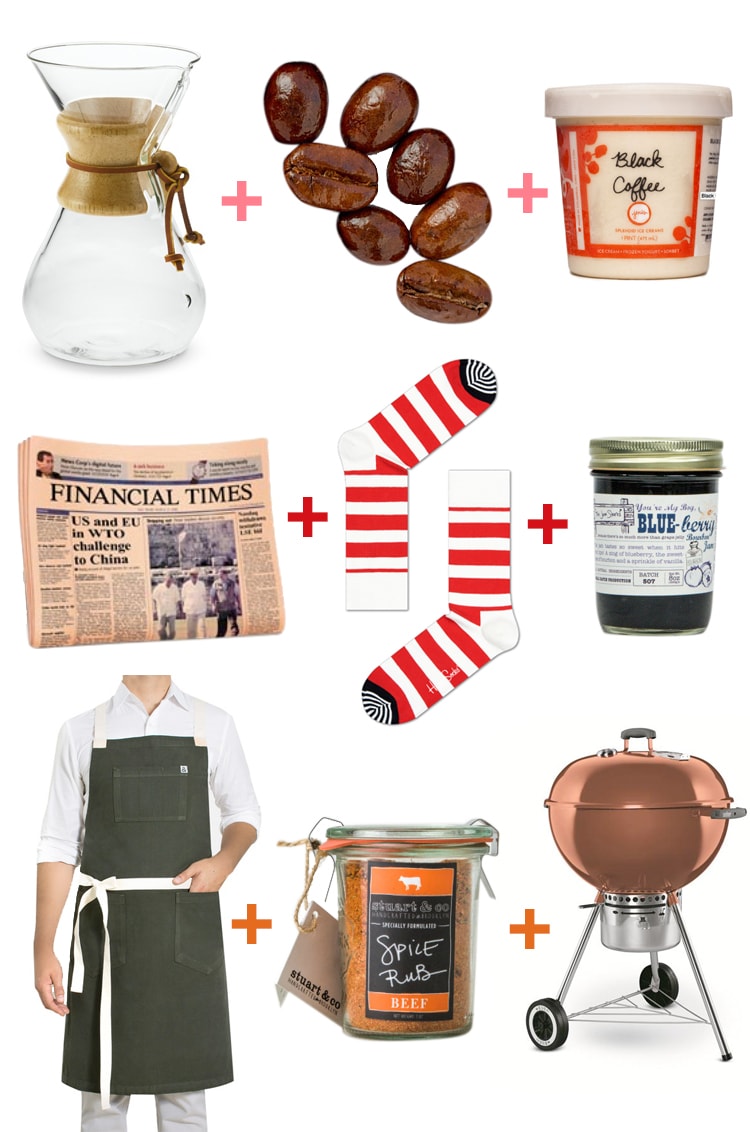 1. For the coffee drinker: Every coffee lover should own a Chemex! Wrap that coffee-brewing-bad-boy up with a bag of your guy's favorite beans or a tasty new blend, like these cinnamon red-hot beans, and gift it with a pint of black coffee ice cream. You can't beat that buzz!
2. For Sunday newspaper reader: If your guy's idea of a perfect Sunday morning starts with reading the newspaper front to back, this gift is for him. Try surprising him with a subscription to his favorite newspaper (Yes, Jason reads the Financial Times…don't ask), a pair of cozy socks, and a jar of You're My Boy Blue-berry Bourbon Jam…to go with that toast you're planning to make him, of course!
3. For the grill master: Got an outdoorsy type on your hands do you? Well, your grill master will love an apron from Hedley & Bennett and a jar of gourmet spice rub for all those steaks he grills. Feel like spoiling him? This copper grill by Weber is pretty sweet. Heck, I want one!
And, if you missed my Valentine's Day Gifts for Her, check out last week's post!