I love my kitchen, I really do, especially when it's clean. It has the glass front shelves I love, white, marble and brass accents and the lots of light. But sometimes you see something on Pinterest that literally makes you want to tear it all down and start over. Ever get that feeling? Here are 5 kitchens that inspire me to get out the sledgehammer...ok, I joke but seriously, these are all goals for my NEXT kitchen.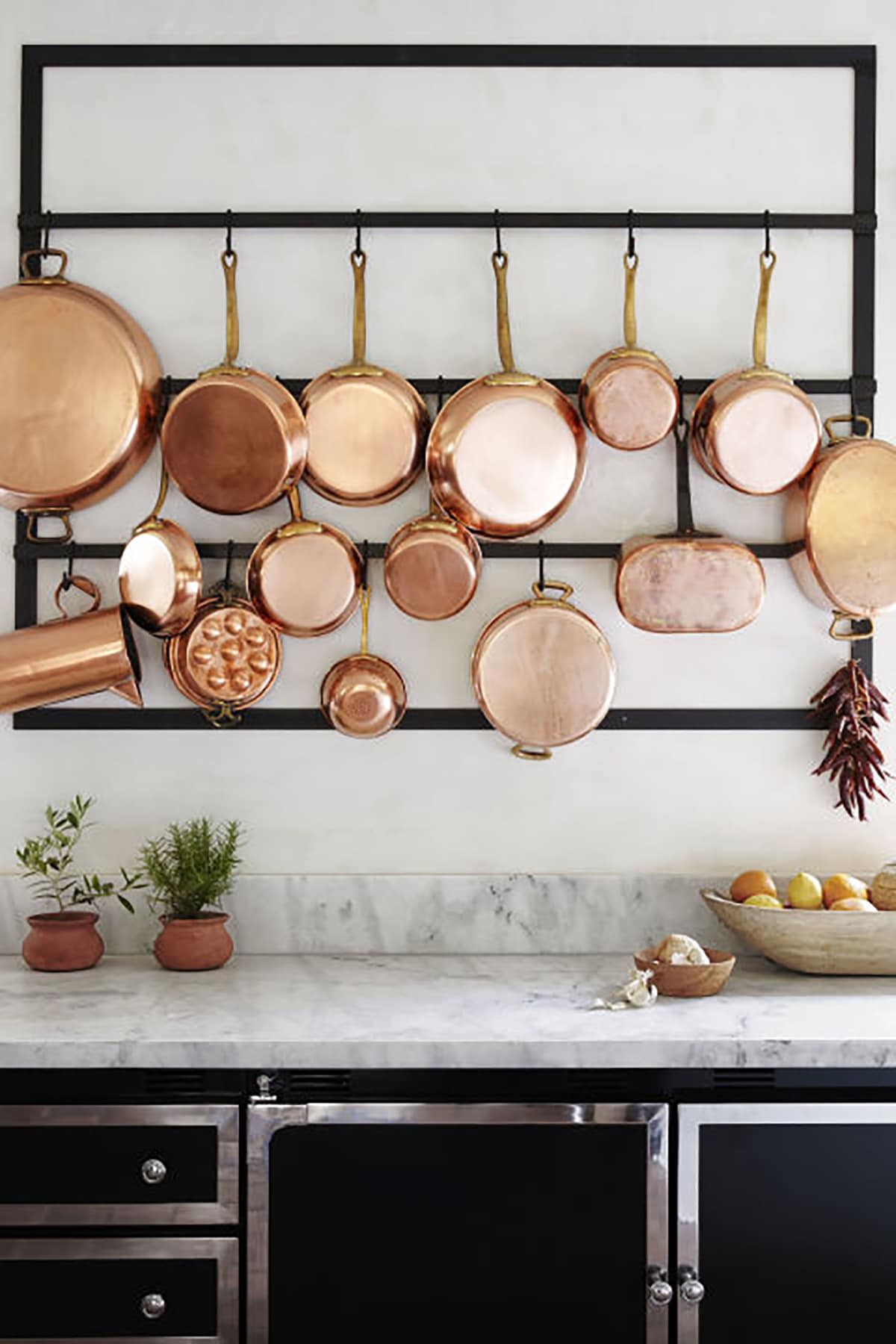 Kitchen #1: A place to hang pots. Why didn't I think of this?! I don't currently have the wall space for this unless I sacrificed a few upper cabinets but I adore the idea of this giant hanging rack for copper pots. What a cozy look it gives. Source.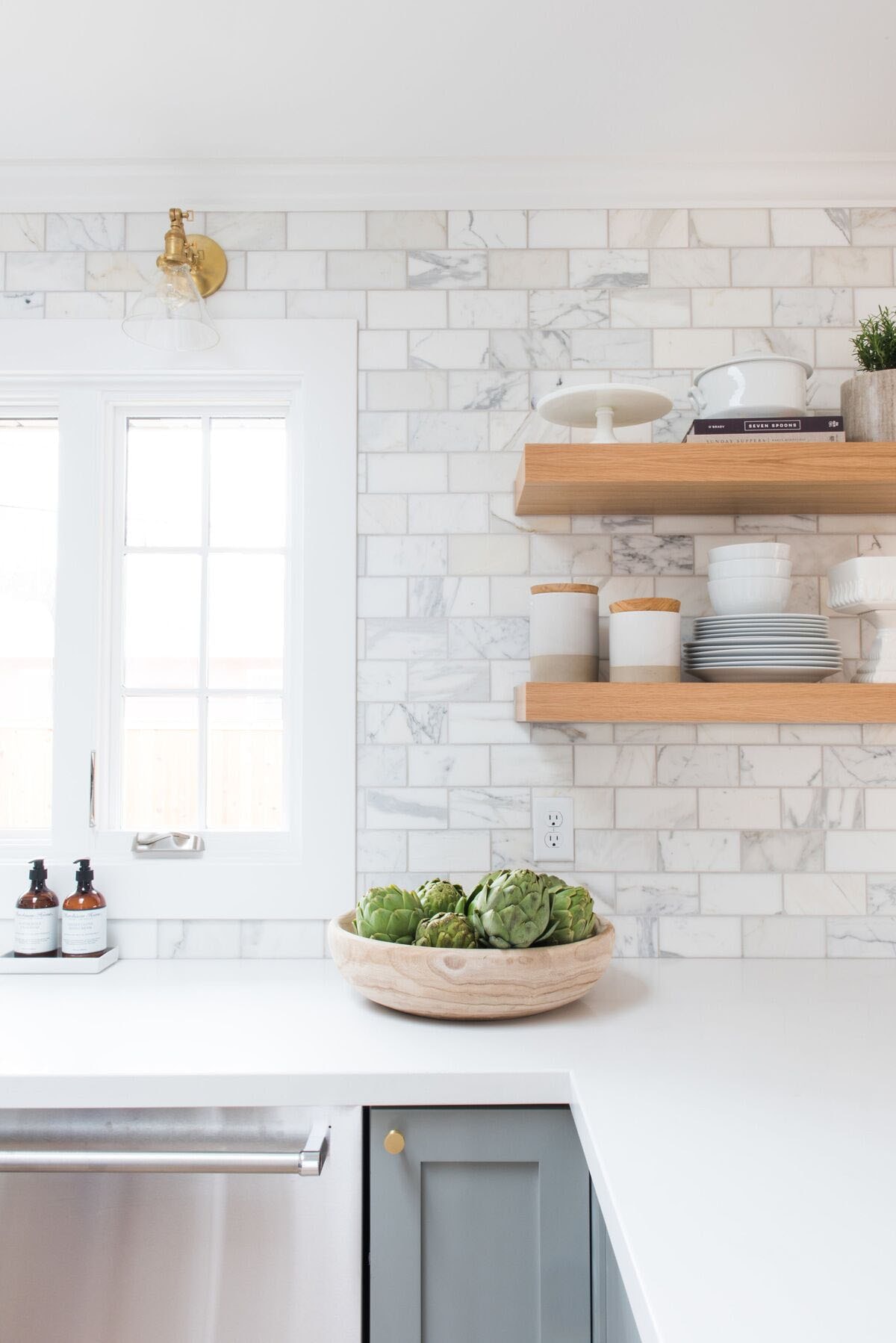 Kitchen #2: I am absolutely in love with this counter to ceiling marble subway tile mixed with these natural wood open shelves! Talk about simple and stunning. Source.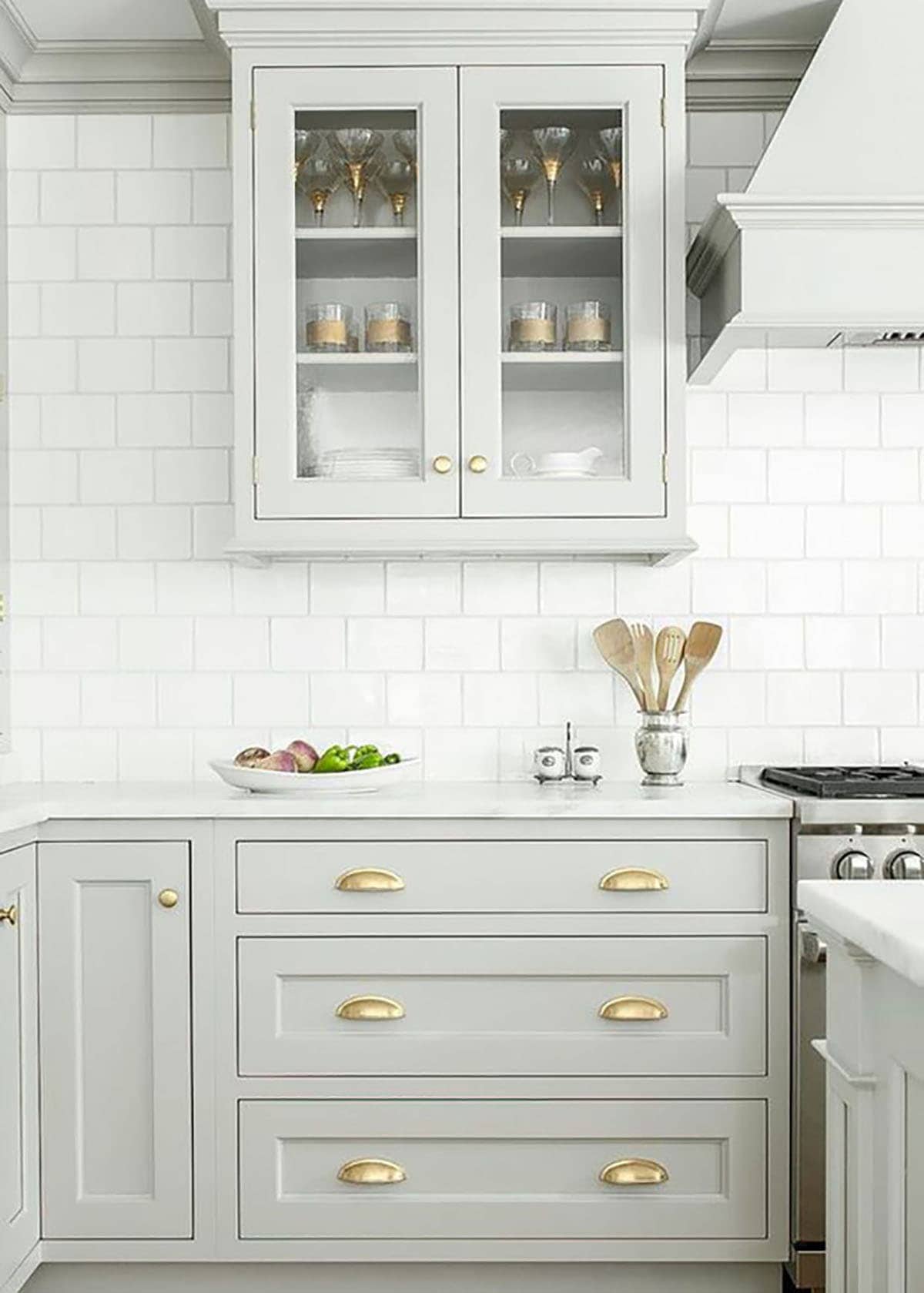 Kitchen #3: I chose all white cabinets for our kitchen mostly for resale purposes but one day I would love to install custom colored cabinets. These light sage green cabinets are lovely. Source.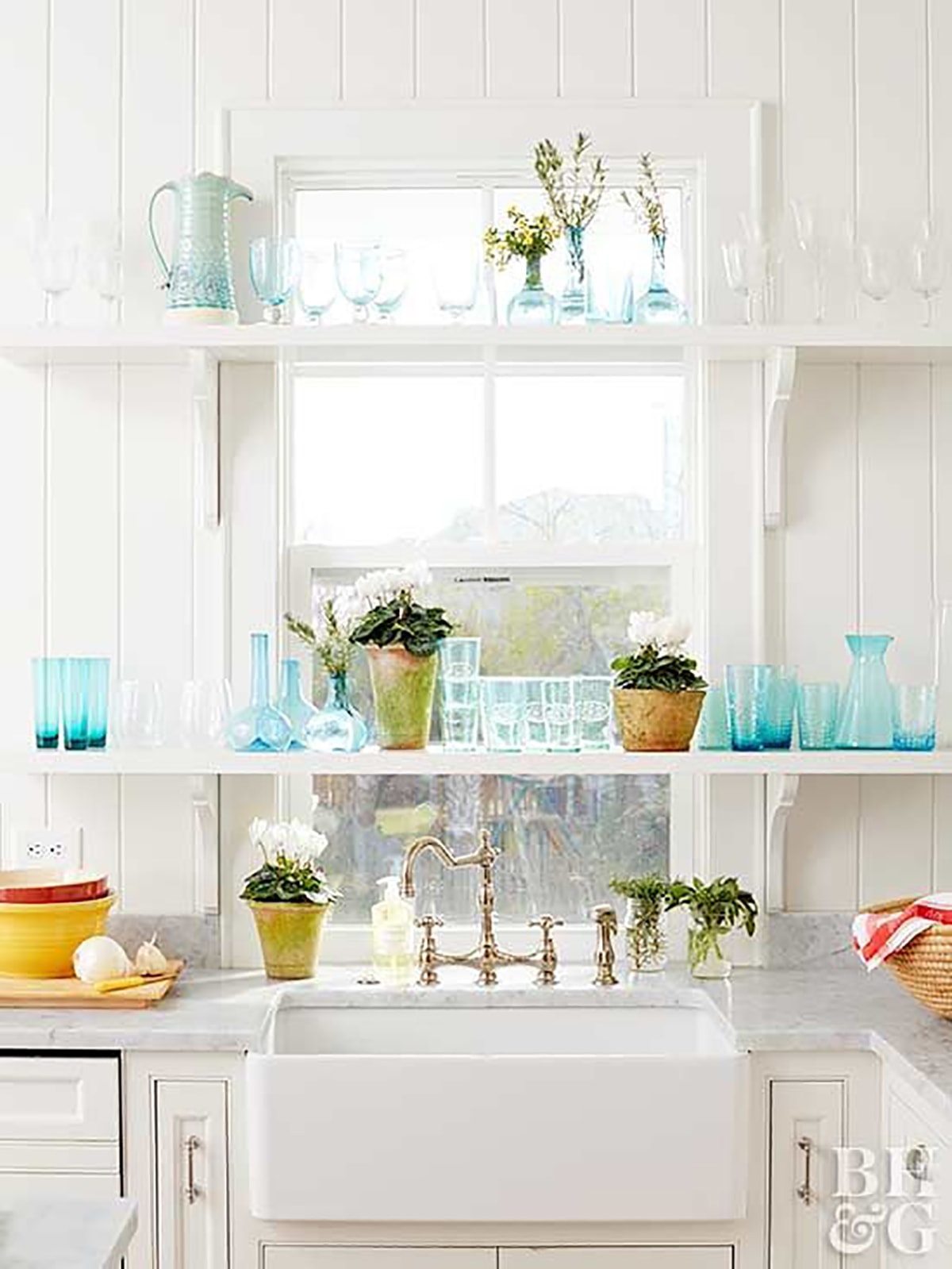 Kitchen #4: I would never have thought to place shelves over a window but I love how the light glows through this glassware collection. Source.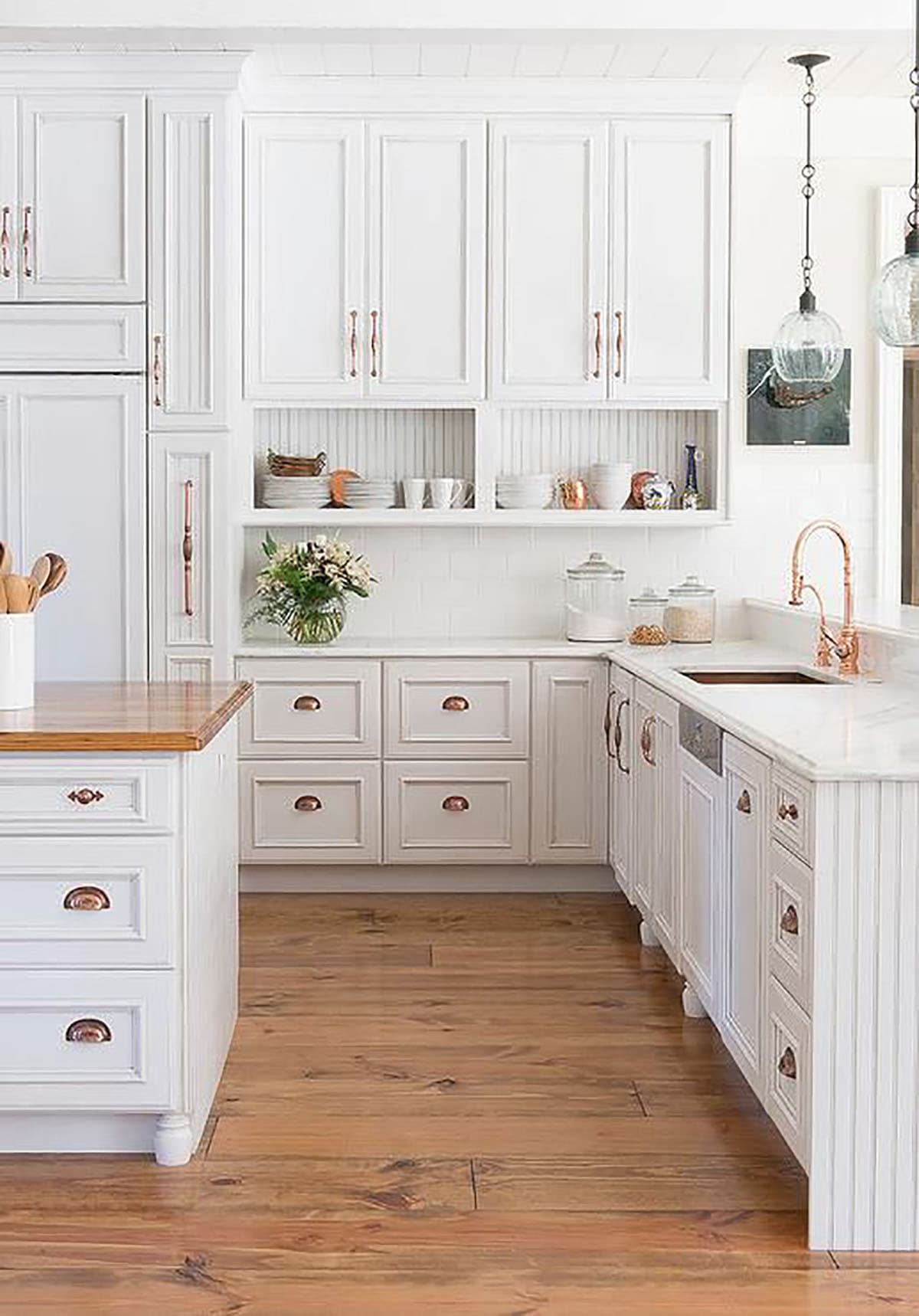 Kitchen #5: I love the clean and traditional feel of this kitchen. Just look at all of those cabinets! Source.
Save