Everywhere I look the melamine plates and colorful plastic margarita glasses are coming out in full force. Here are just a few of the pieces I've spotted and I would love to set our patio table with.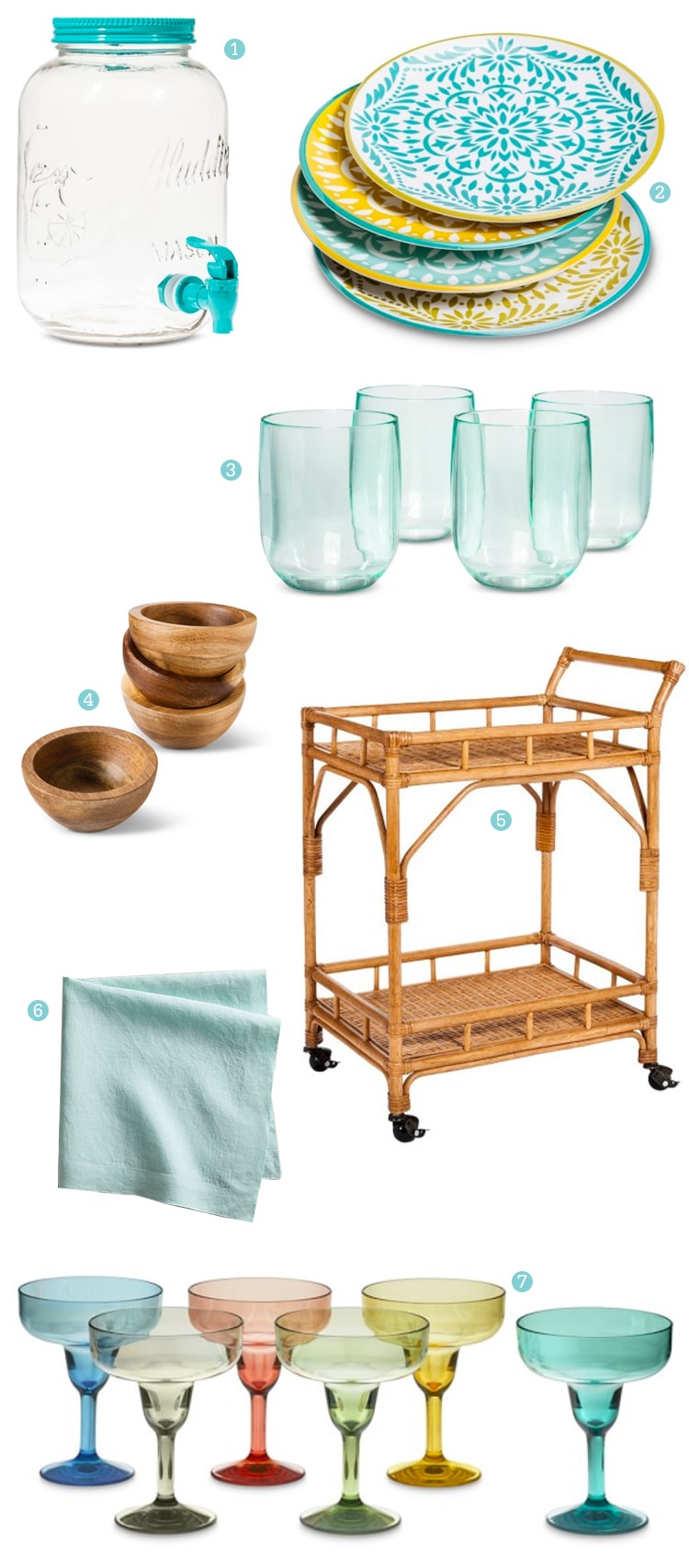 1/ Perfect for serving up a big pitcher of sangria. Found here.
2/ I love these bright and cheerful melamine plates. Is it just me or has plastic outdoor ware become a whole lot more stylish? Found here.
3/ The color of these stemless wine glasses is gorgeous. You would never know they were plastic! Found here.
4/ Small wooden bowls are perfect for serving dips and snacks. Found here.
5/ Wheel this rattan bar cart out for easy serving and a stylish presentation. Don't you just love the vintage feel of this piece? Found here.
6/ Cloth napkins are a must! Found here.
7/ A rainbow of colorful margarita glasses make it easy to keep track of your drink. I'll be teal, you? Found here.
Don't forget the citronella candles! I can't wait to try this fun DIY for Citronella torches using old wine bottles. Summer, we're ready for you!