"We should paint around the dining room window a soft pink…it will look amazing." This was the text I received from Jason last week accompanied by the below photo (for reference) that made my jaw quite literally hit the floor.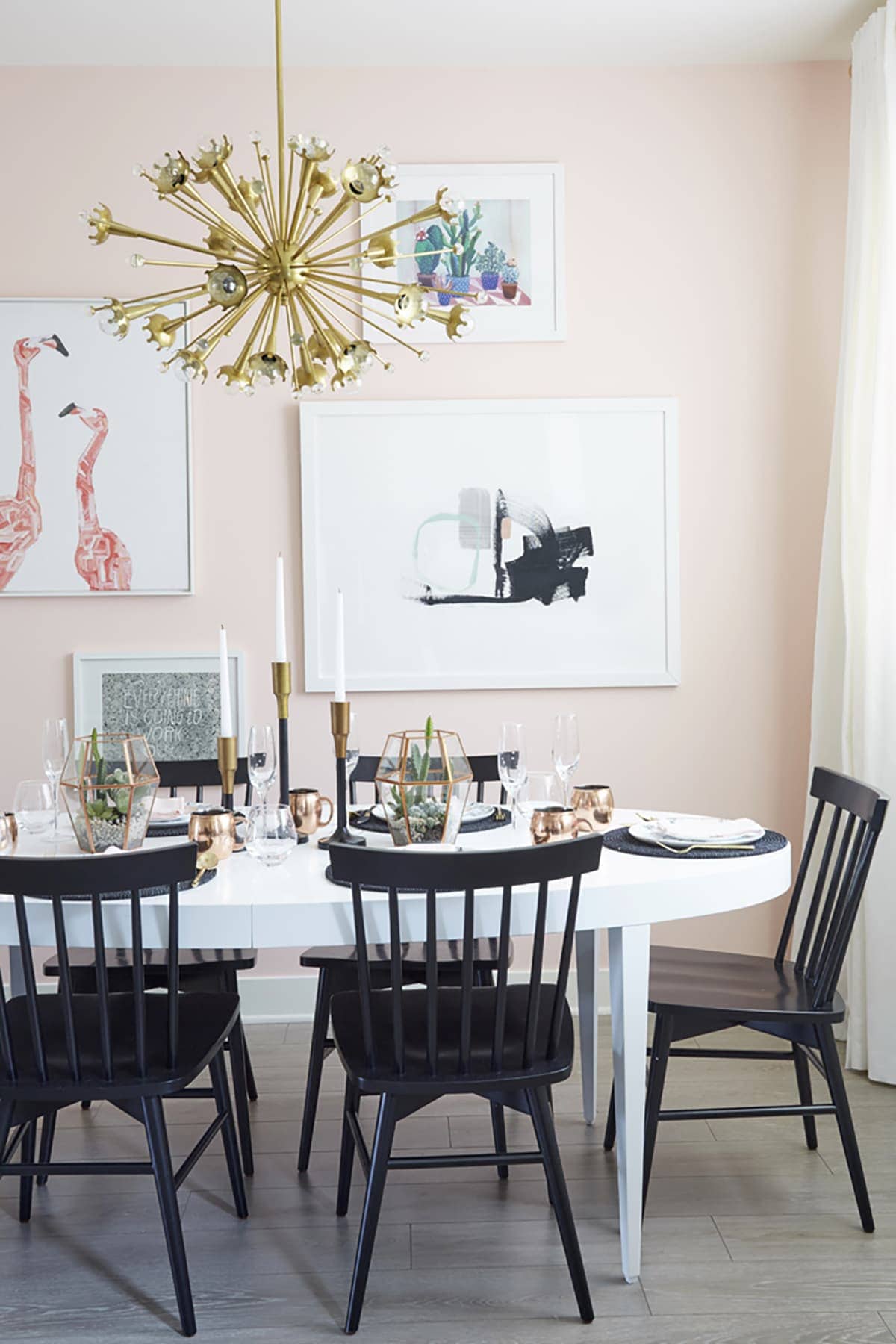 Um, is this some sort of joke? Of COURSE I want a pale pink dining room, are you kidding me?! However my response was simply "Love it!"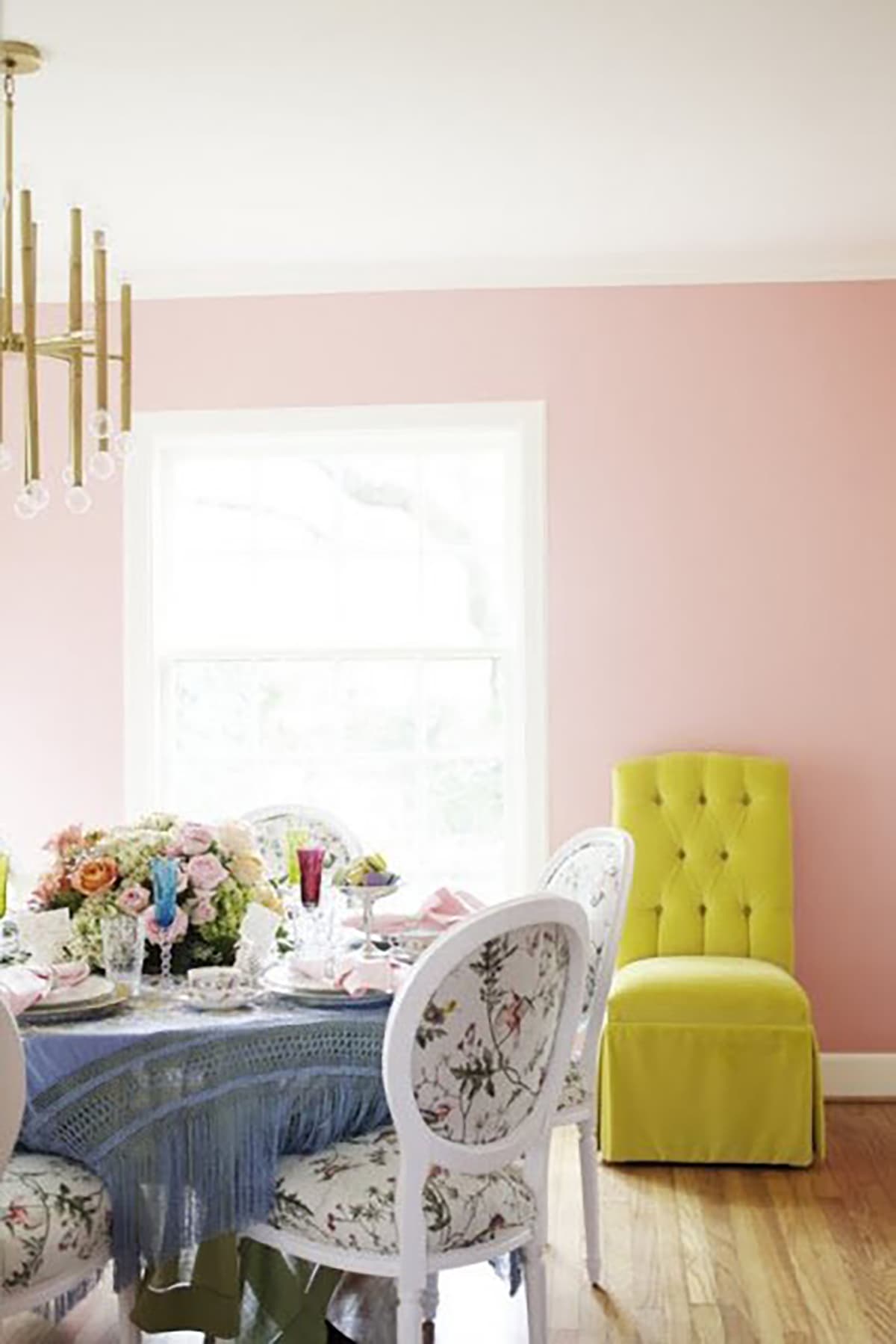 You see, one can't get overly excited in moments like these. In fact when your husband shoots out an idea that seems too good to be true, it's always best to proceed with caution. Don't go sampling a million pink paint colors all over the walls and invite him to a secret shared Pinterest board called "Pretty in Pink Dining Rooms." No, that just won't do.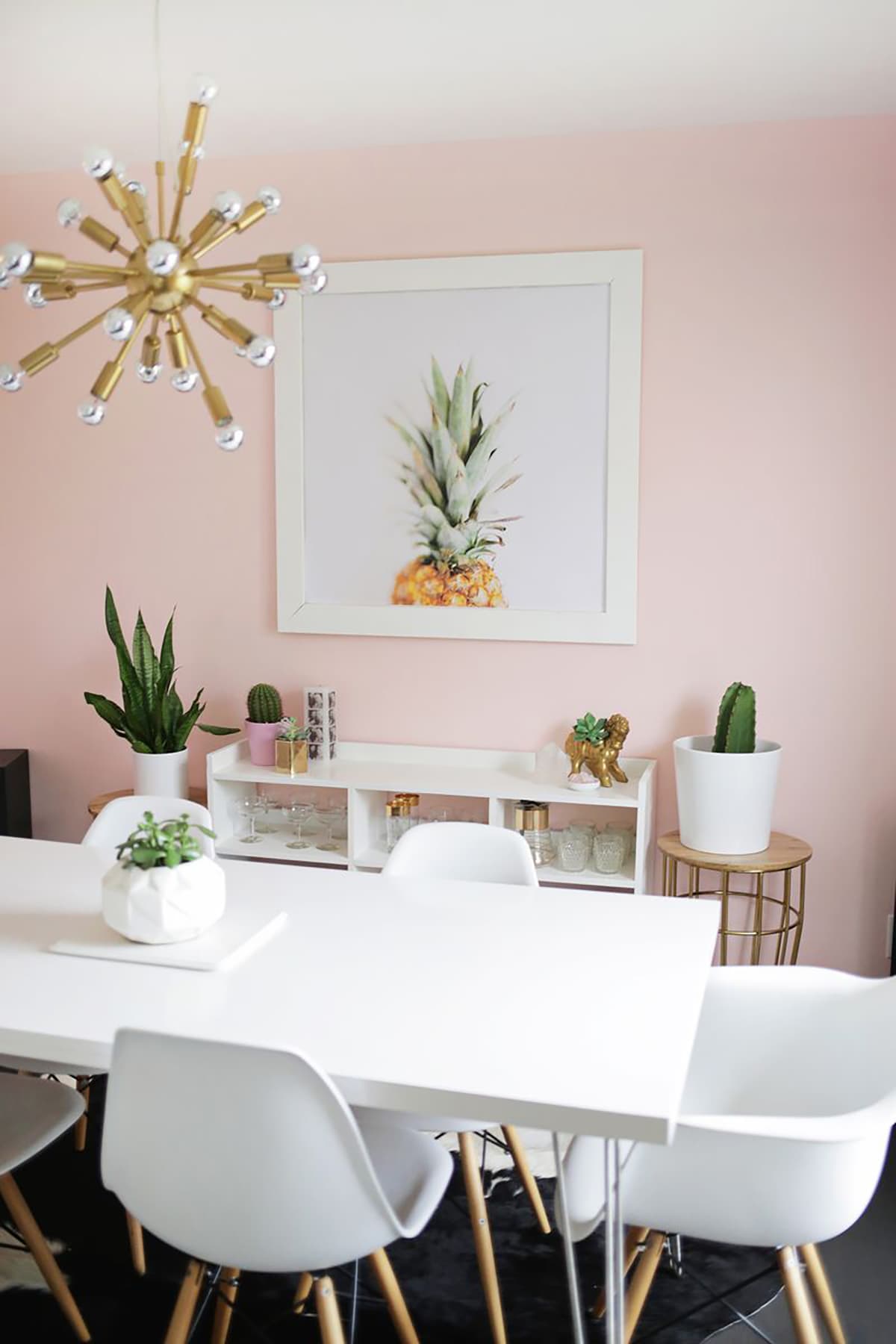 These actions will likely cause him to rethink his momentary spark of genius. No, proceed with extreme caution…and then paint that room with a feverish quickness and thank your lucky stars that you married a design savvy man.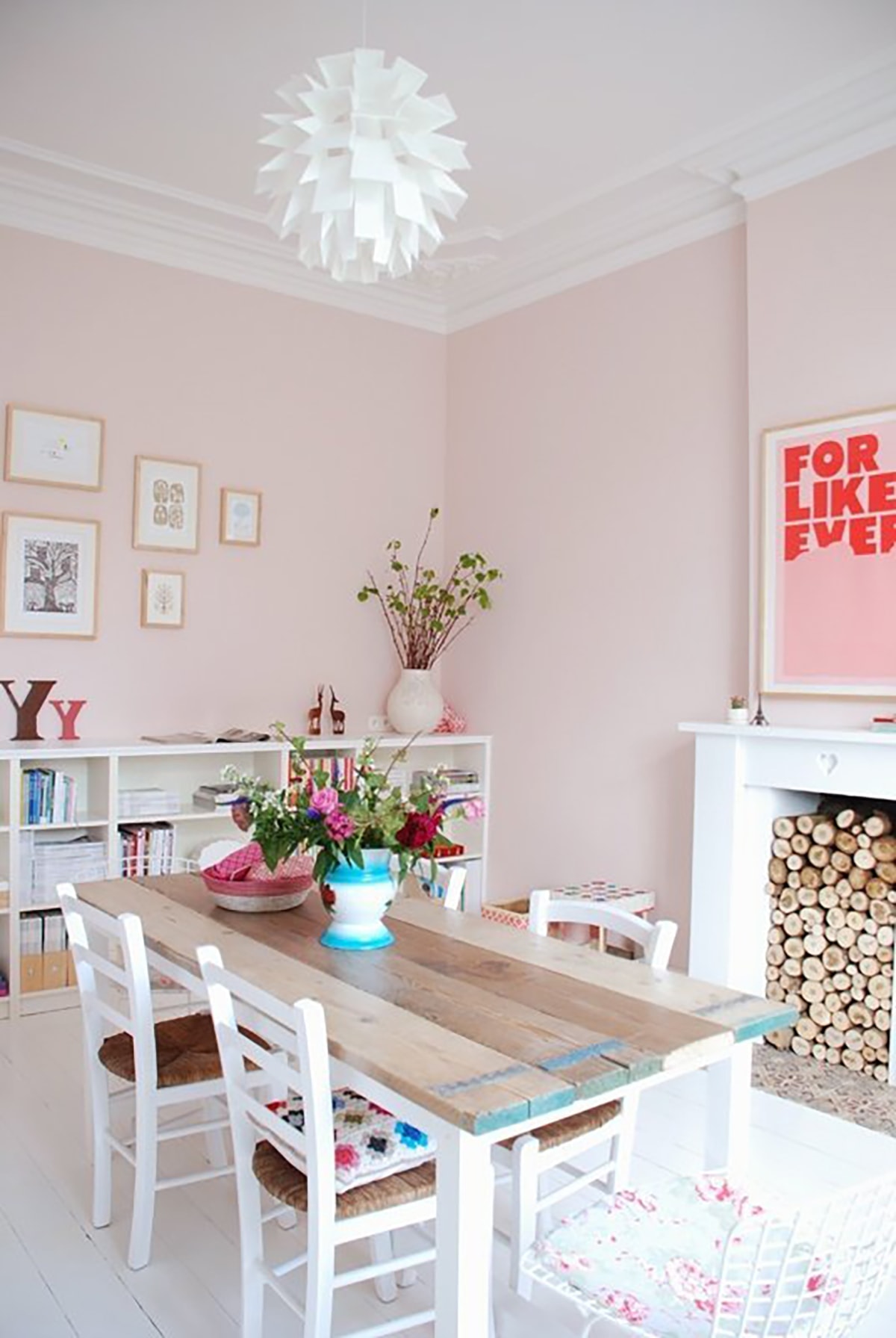 Real men wear, and evidently live in, pink! So, what do you think? Would you paint your dining room pink?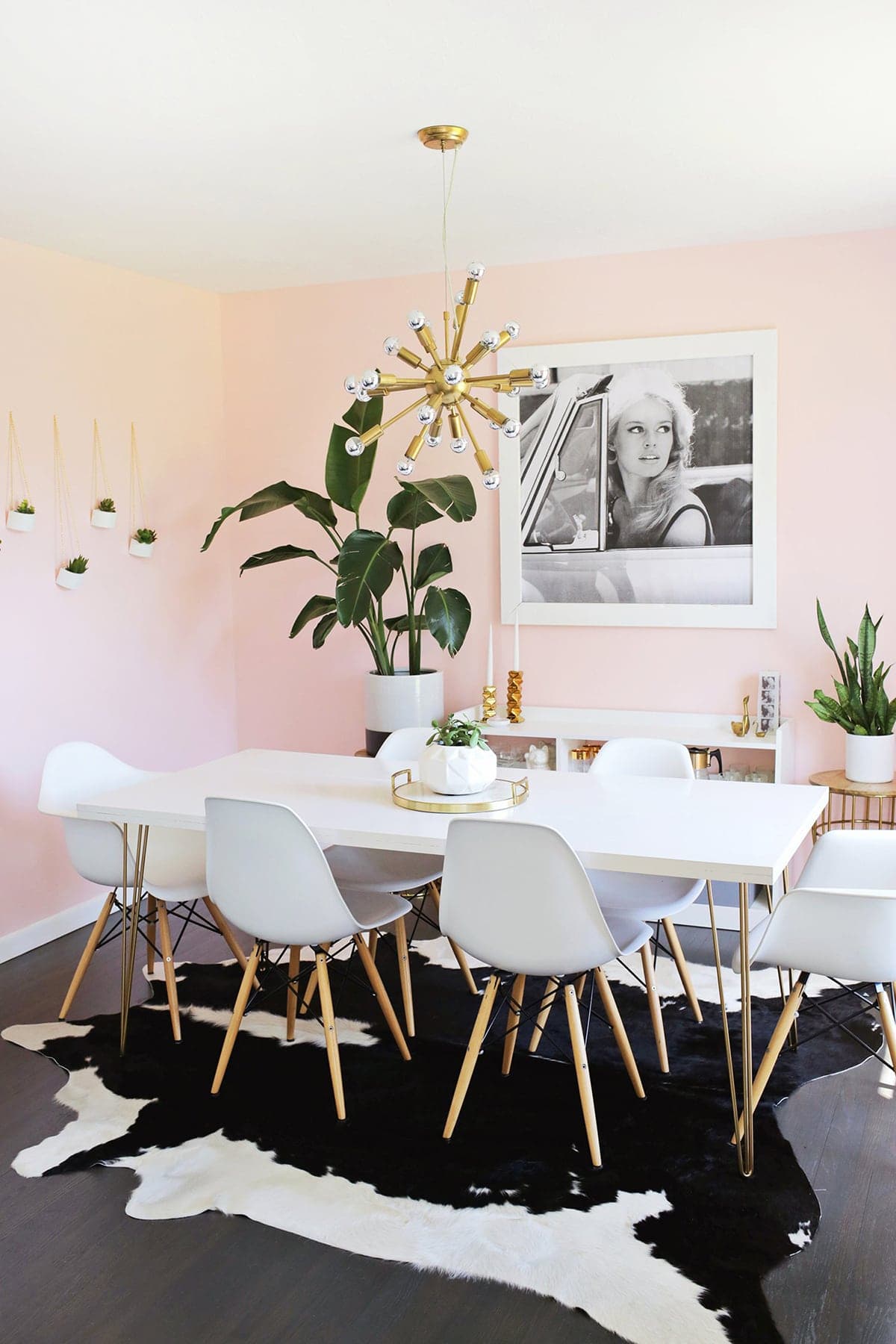 Pale pink dining room coming soon…
Here are the lovely photo sources: photo 1/ photo 2/ photo 3/ photo 4/ photo 5