We'd never ask you to stray from the requisite burgers & dogs on July 4th. But if you're looking for something just a smidge different to show off your culinary chops, these couldn't-be-easier ribs are a major bang-for-your-buck way to go!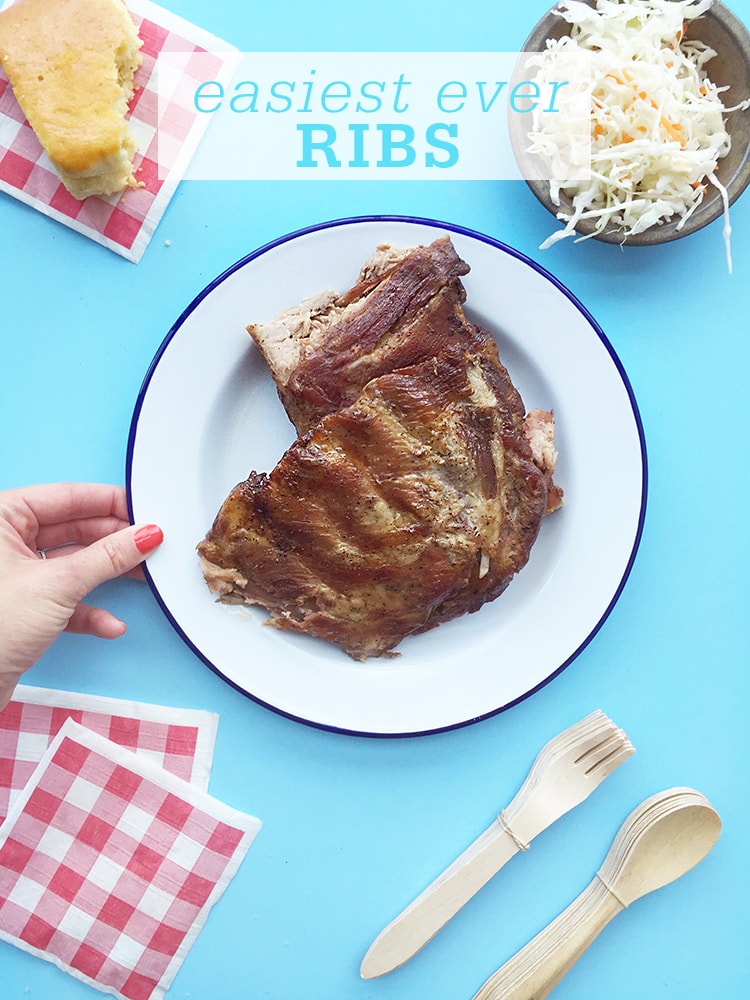 Ribs are definitely one of those dishes than seems harder to make than it actually is. If people knew how easy homemade ribs truly are, we'd all be in trouble. Well, this recipe is the perfect place to start. With only 5-ingredients and a set-it-and-forget-it cooking method, it really is foolproof.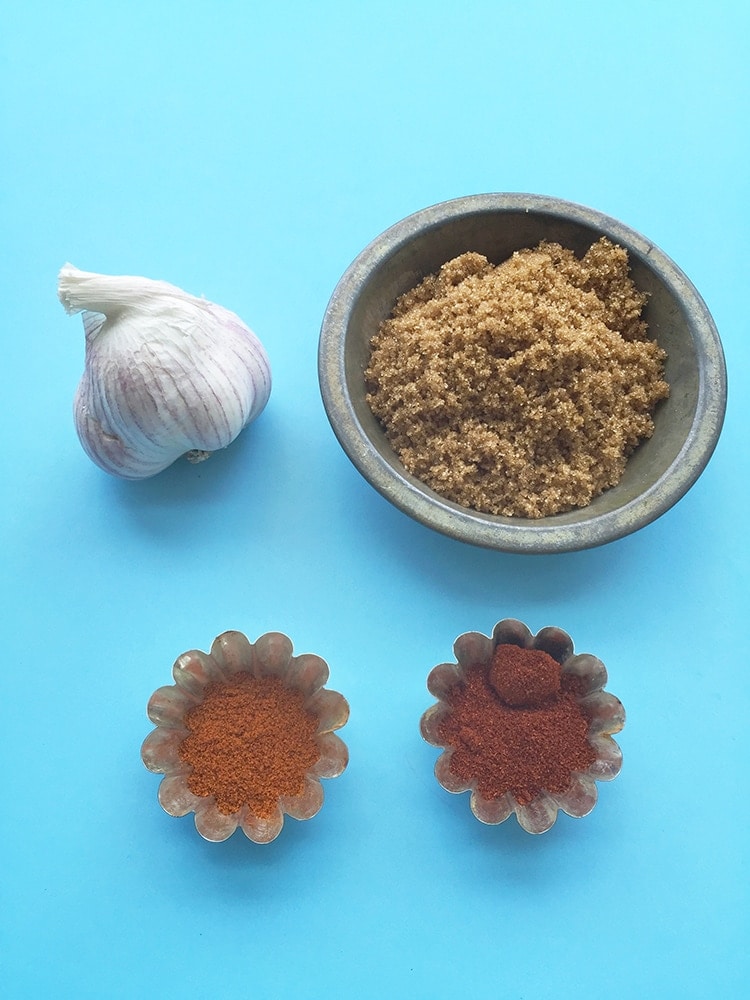 Like most of my favorite recipes, this dish is totally customizable. See something you don't like in the spice list? Swap it out! Want spicy? Up the cayenne. Feeding a crowd? Double or even quadruple the recipe. You're in charge.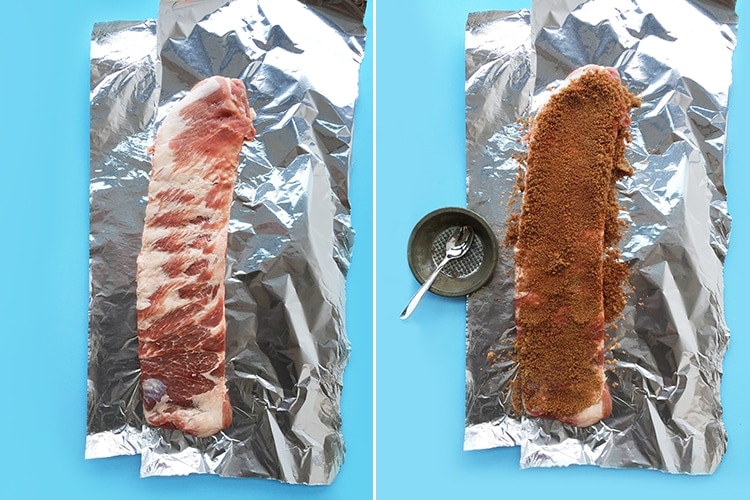 The thing that makes ribs so tender and juicy is the low and slow cook time, so make sure you give yourself the proper lead. While they cook, prep the rest of your backyard feast! I love this recipe with simple coleslaw, cornbread and lots of hot sauce. Got bless America!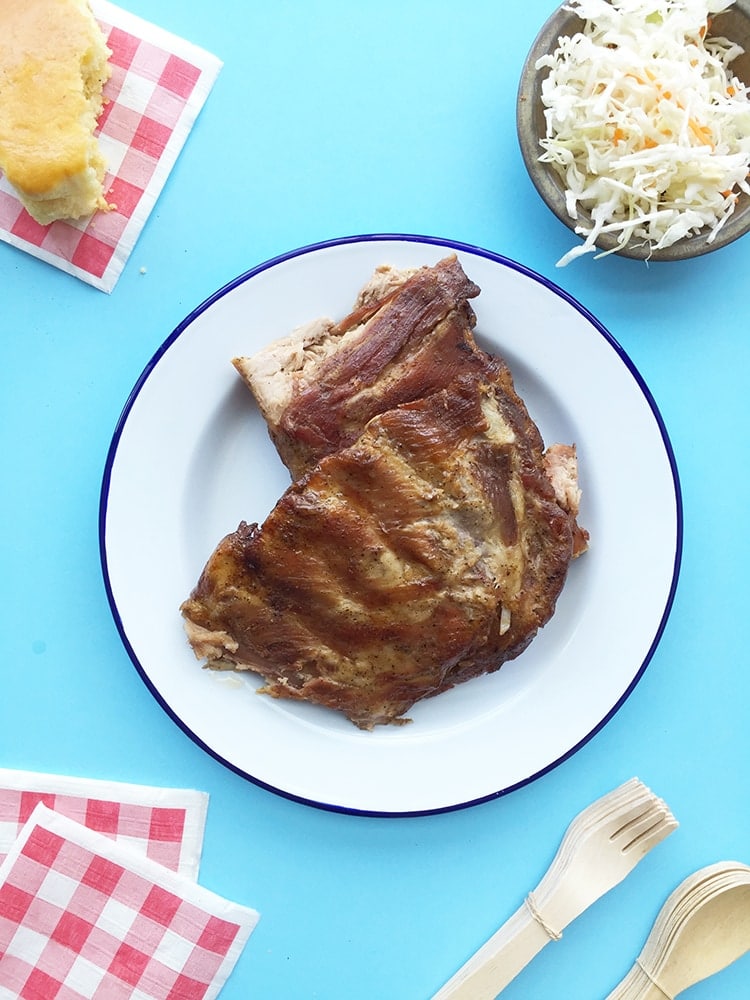 photos by Erin Phraner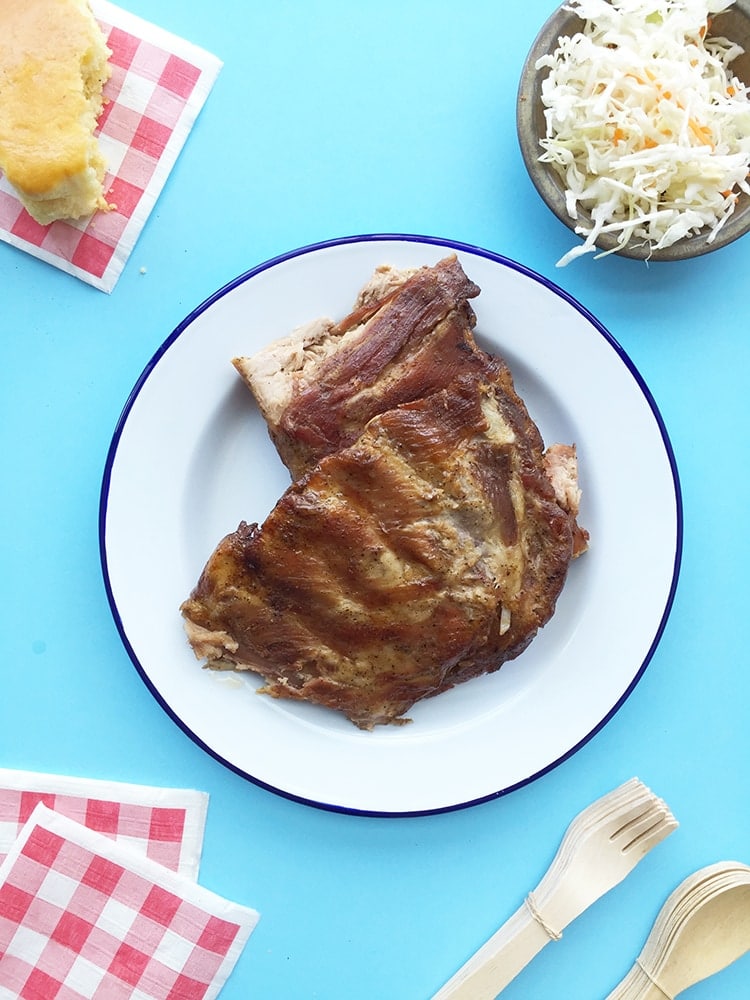 5-Ingredient Easiest Ever Ribs
2015-07-01 08:02:43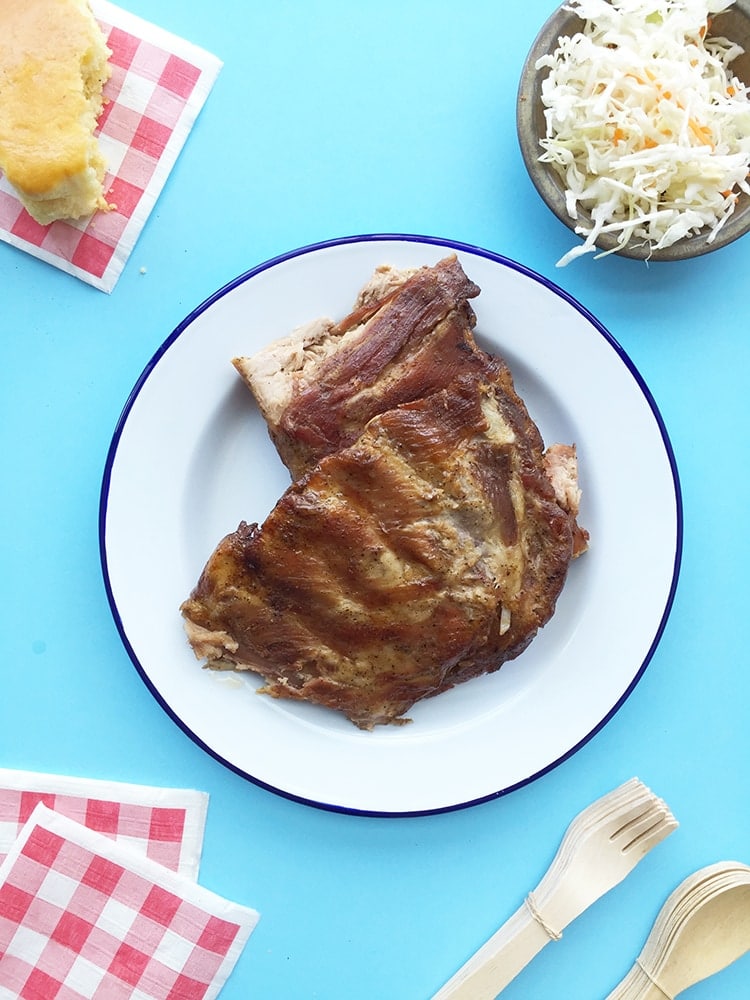 Serves 4
The easiest ever rib recipe that only calls for 5-Ingredients.
Ingredients
1 rack St. Louis–style ribs
1 cup packed light-brown sugar
3 cloves garlic, pressed
1 tablespoon hot paprika
1 teaspoon cayenne
PANTRY STAPLES: Kosher salt and freshly ground pepper
Instructions
Preheat the oven to 300. Cover a baking sheet with a few long strips heavy-duty aluminum foil. This will be your rib wrap!
Pat the ribs dry and place on top of the foil. Season very generously with salt and pepper—rub it in!
Mix the brown sugar, garlic, paprika and cayenne in a small bowl until combined. Get in there with your hands! Rub the mixture all over every inch of those ribs. Make sure you end with 'em meaty-side down. Wrap up and completely seal your packet, then repeat with another layer or two around to make sure they're snug. Bake on the baking sheet for 2 hours.
Don't open the packet! Remove baking sheet from the oven and let them sit, wrapped, for 1 hour. To serve, pop the ribs on the grill for a few minutes per side until crisp (basting with your favorite BBQ sauce, if desired) or broil for 3 to 5 minutes until crisp.
Freutcake https://www.freutcake.com/