Nothing says summer like peach pie but nothing sucks up a summer afternoon quite like making one! By the time you make the piecrust, peel the peaches, bake everything, let it cool…it might as well be fall already!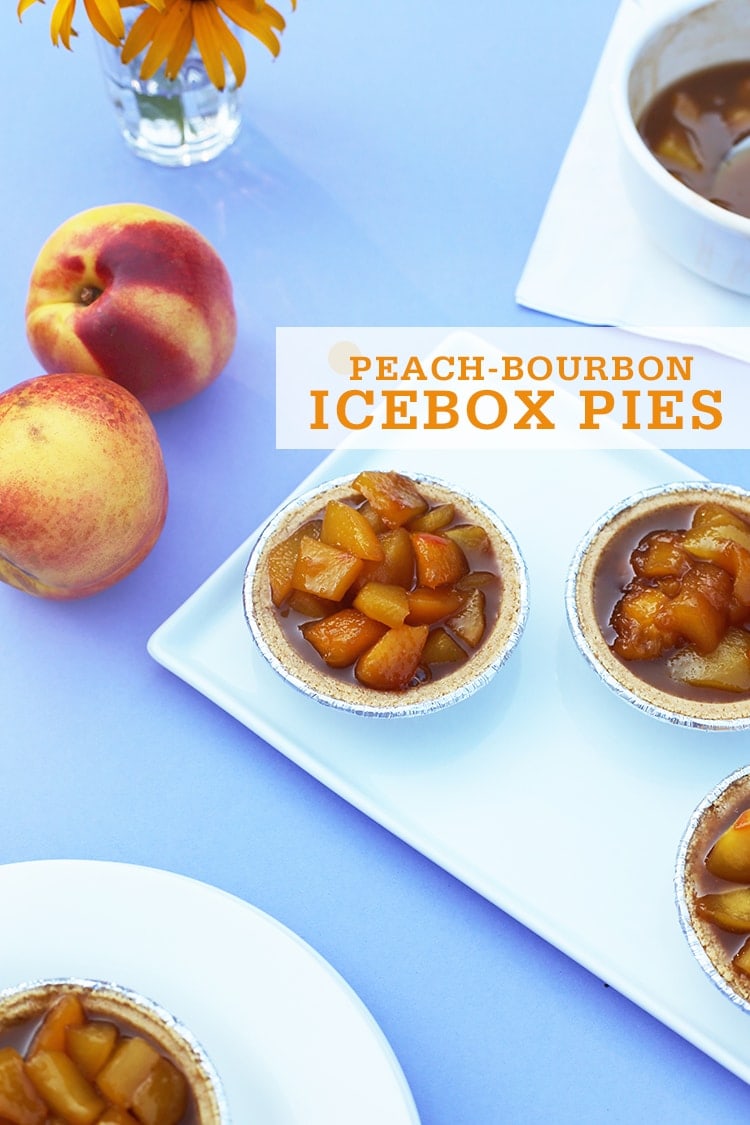 For the hasty hostess who wants the full stone-fruit experience without the fuss, this icebox pie is the perfect recipe. They're ready in a fraction of the time plus they're no-bake, so you don't have to turn on the oven. We all know how steamy those late-summer days can be.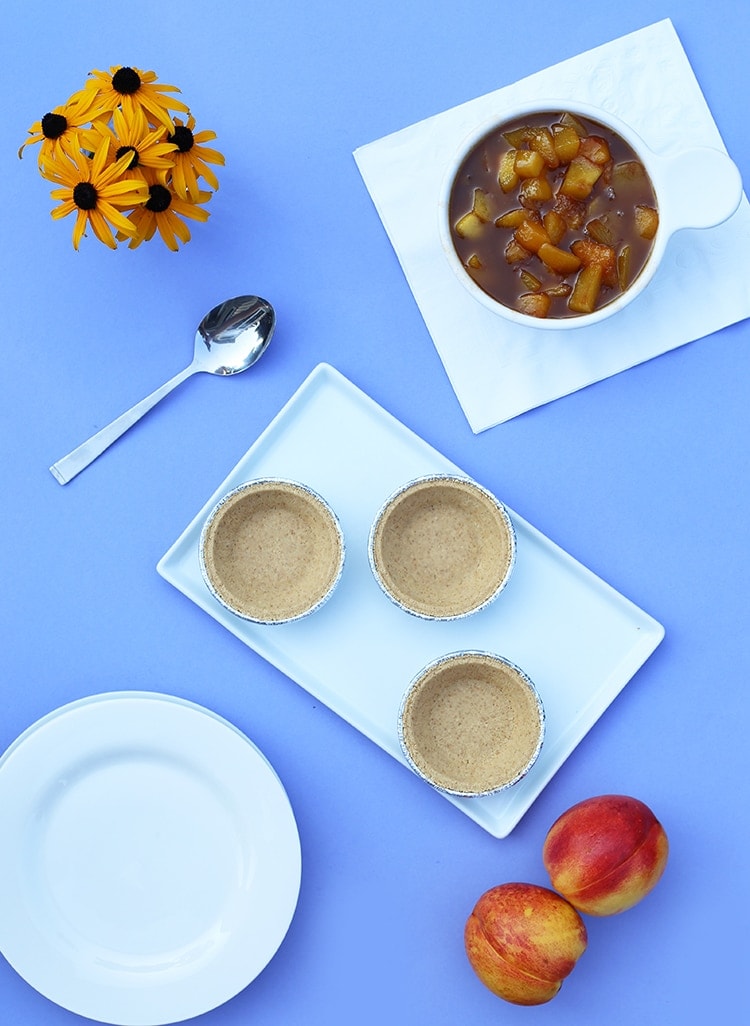 To give these dainty pies an extra grown-up twist, we cooked down peaches with brown sugar and a generous shot of bourbon. It's a classic flavor combination for a reason. If you'd like, feel free to skip the booze but it really does add an extra caramel layer of flavor you won't want to miss. Plus, the baker's allowed to take a little nip while her pies cool—that's the rule!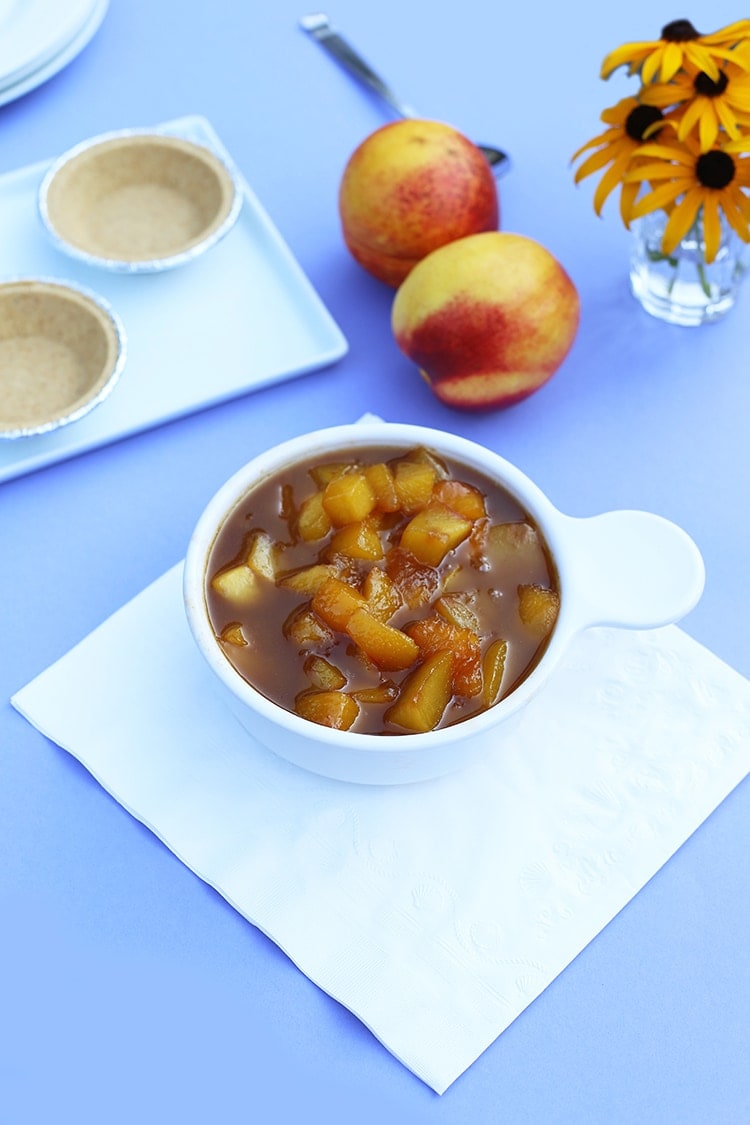 This easy technique taste great with other stone fruits, as well. Stop by the farmers' market, pick up some produce and experiment with different combinations and cooking times: Plums and red wine, nectarines and sherry, peaches and peach lambic…the options really are endless.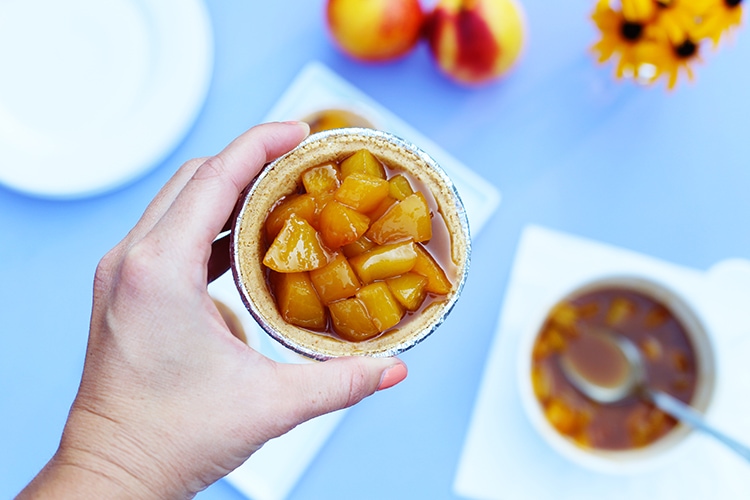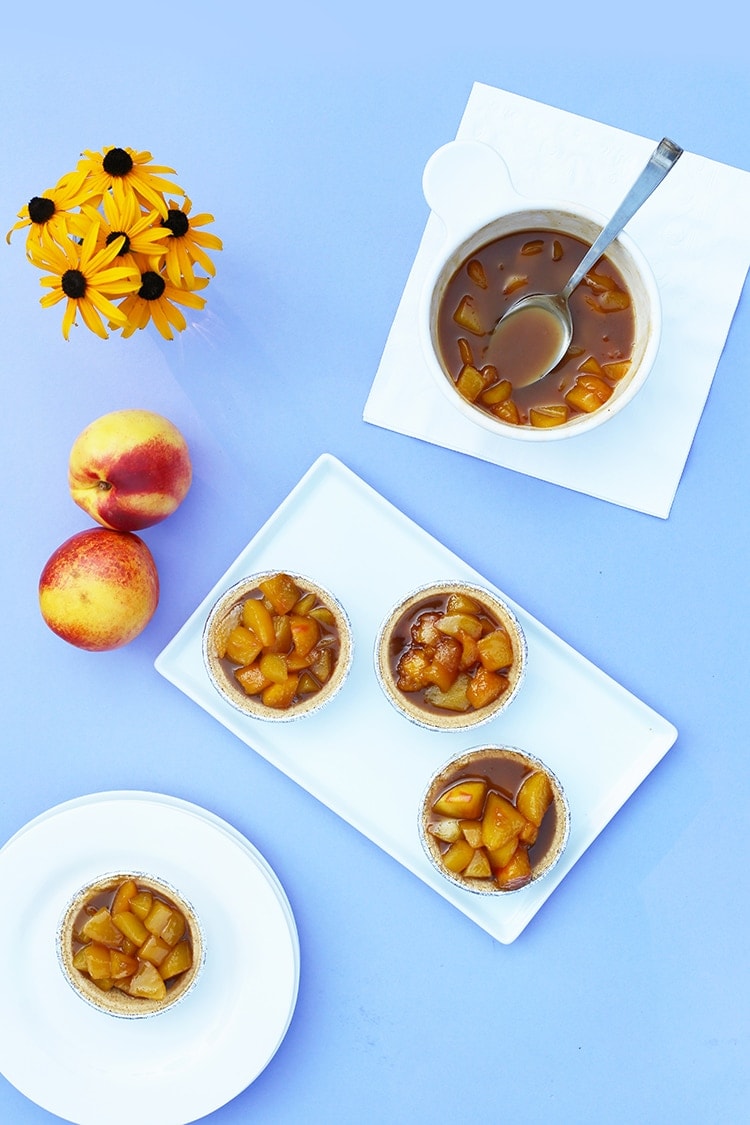 If you're willing to splurge on an extra ingredient, top these pies with a generous dollop of whipped cream or a nice scoop of vanilla ice cream (it's probably in your freezer already, right?)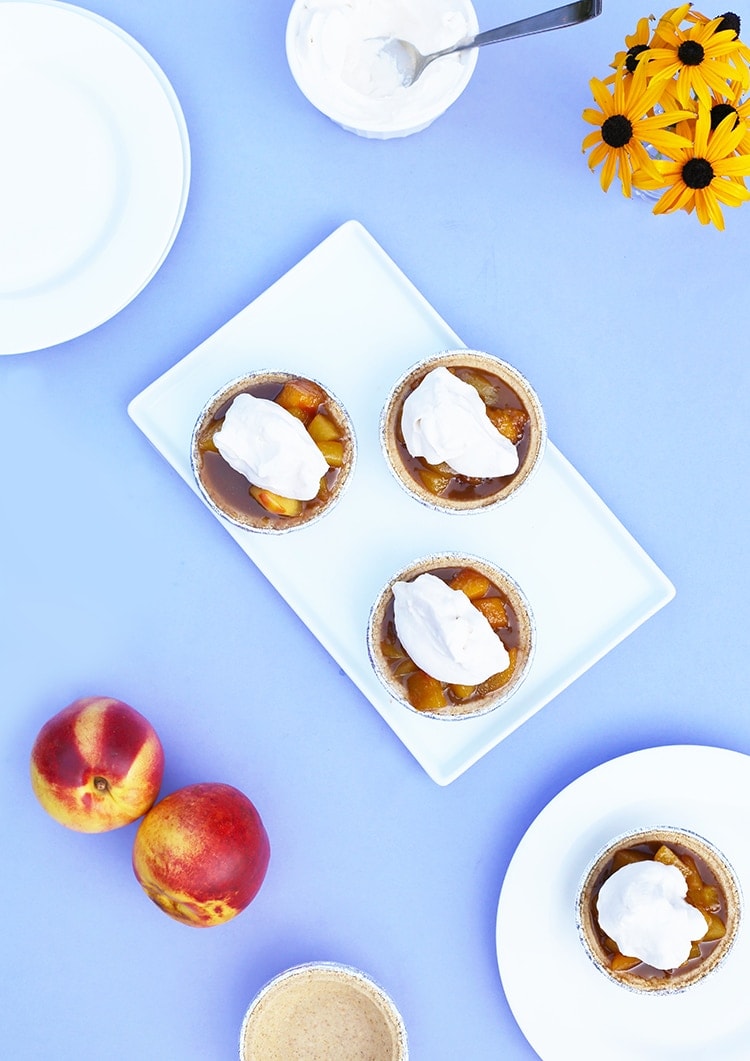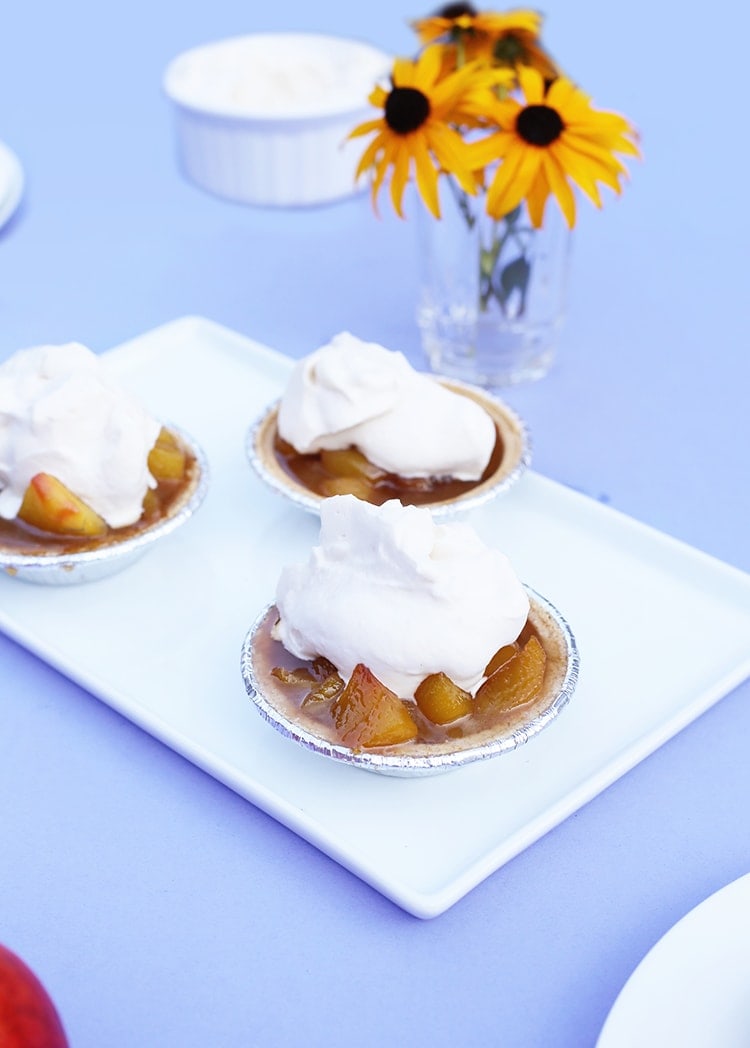 photos by Erin Phraner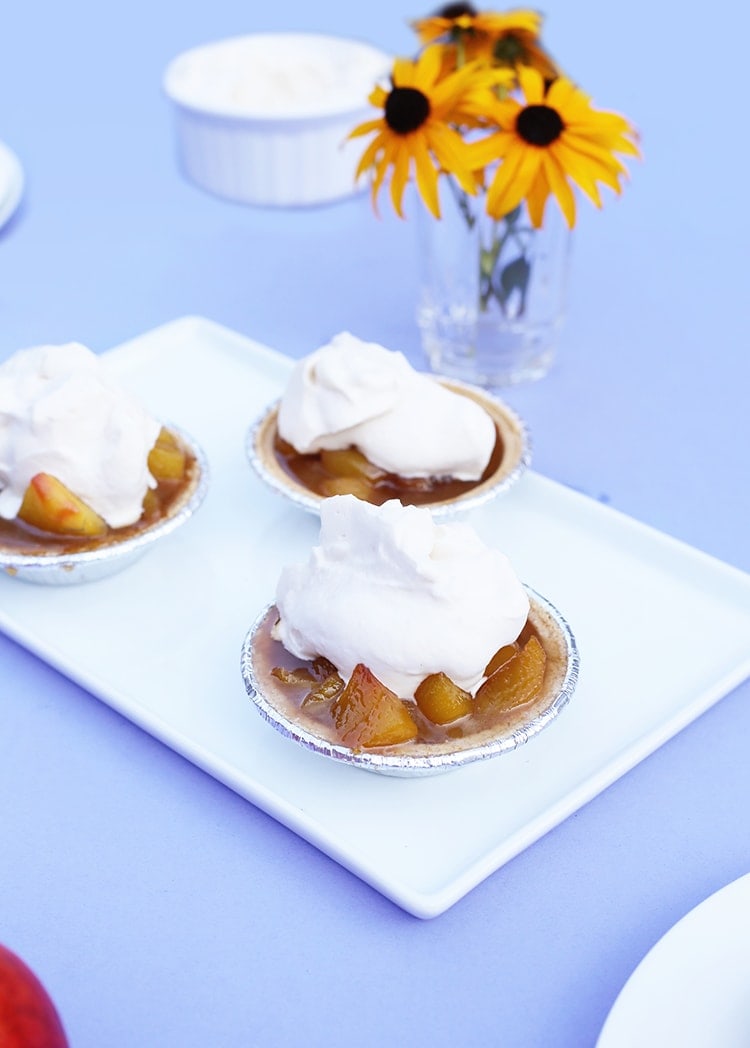 5-Ingredient Mini Peach-Bourbon Icebox Pies
2015-08-18 22:14:41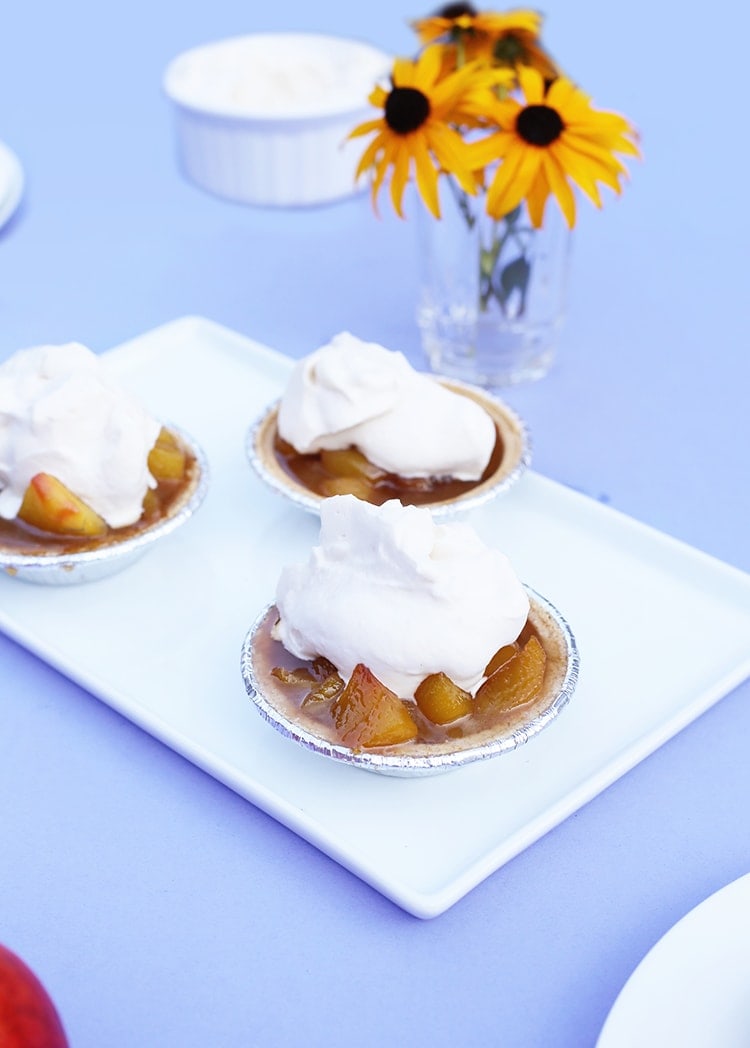 No-bake mini peach-bourbon pies are a quick and effortless summer dessert.
Ingredients
3 tablespoons butter
5 peaches, peeled and chopped
1/3 cup packed light brown sugar
1 shot bourbon or whiskey
1 (6-pack) container mini premade graham cracker crusts
PANTRY STAPLES: Sea salt and vanilla ice cream / whipped cream (optional)
Instructions
Melt the butter in a skillet over medium heat. Add the peaches, brown sugar and a pinch of salt and cook, stirring until the sugar dissolves, about 5 minutes. Continue to cook, stirring occasionally, until the peaches release their juices, about 3 minutes.
Remove the skillet from the heat. Add the bourbon. Return to the stove and increase the heat to medium-high. Cook until mixture thickens and coats the back of a spoon, about 5 more minutes.
Divide the peach mixture among the graham cracker crusts. Let cool slightly, then refrigerate until cool, about 20 minutes. Serve with whipped cream or ice cream, if desired.
Freutcake https://www.freutcake.com/