This is a tricky time for food lovers, don't you think? Most of us make some sort of healthy-eating resolution for the new year—myself included—but it's also prime comfort food season. What's a girl to do!
Well if picking at a raw salad on a chilly night is as off putting to you as it is to me, then I'd love to share my 5-Ingredient Roasted Broccoli Soup with you. This quickie recipe is ridiculously creamy and surprisingly virtuous—one serving comes in at fewer than 250 calories! I like to make the soup on Sunday afternoons and warm it up for dinner through out the week. It'll keep in the fridge for up to 5 days (or you could freeze it for up to 3 months) and its an easy way for me to uphold my annual "eat more vegetables" resolution, without even thinking about it.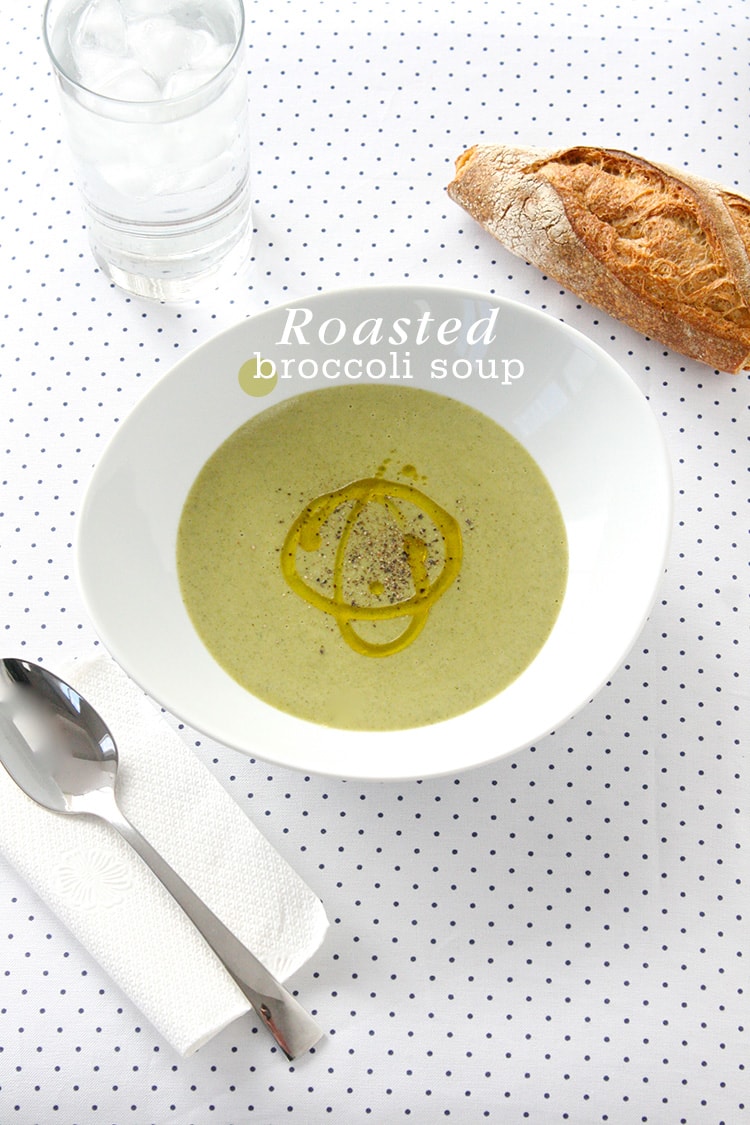 Roasting the broccoli gives this soup a deeper, toastier flavor than raw broccoli would. Keep an eye on your veggies, though. If you roast the broccoli too long, the soup may lose its pretty green hue.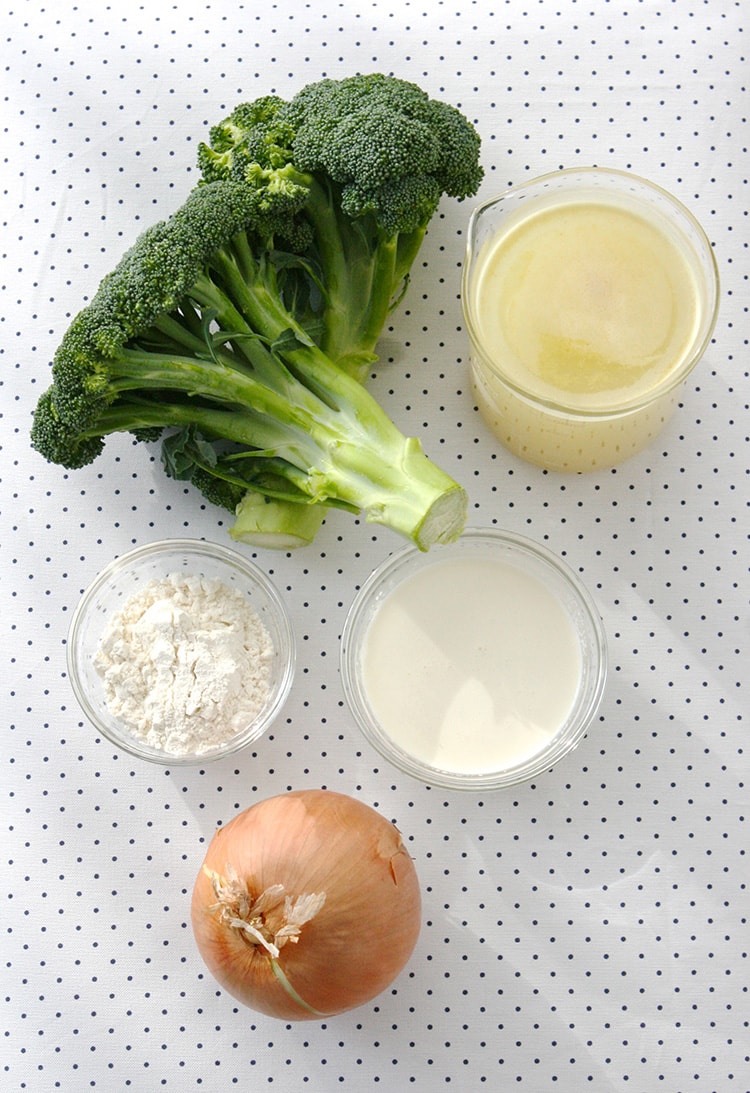 I like to have some crunchy baguette with this soup for dipping. Trying to keep things super slim? Skip the bread and serve this soup plain or with grilled/roasted chicken or salmon on the side. Another option: Dress up the make-ahead soup for game day! Just stir in a little grated cheddar cheese. Shhh! It's still pretty good for you.
photos by Erin Phraner
5-Ingredient Roasted Broccoli Soup
Serves: 4
3 heads broccoli, cut into florets (about 6 to 7 cups)
1 medium yellow onion, chopped
¼ cup all-purpose flour
2 cups chicken or vegetable broth
⅓ to ½ cups half-and-half or fat-free half-and-half
PANTRY STAPLES: Extra-virgin olive oil, salt and freshly ground pepper
Directions:
1. Preheat the oven to 450˚F. Toss the broccoli, 1 tablespoon olive oil and ¼ teaspoon salt on a rimmed baking sheet until combined. Roast until slightly tender and the broccoli browns in spots around the edges, 6 to 7 minutes.
2. Meanwhile, heat 1 tablespoon olive oil in a large saucepan over medium-high heat. Add the onion and cook, stirring occasionally, until soft, about 5 minutes. Stir in the flour; cook 1 minute.
3. To the saucepan, add the roasted broccoli, broth, 1 cup water, ½ teaspoon salt and ¼ teaspoon pepper. Cover and bring to a simmer, about 5 minutes. Continue to simmer, uncovered, until the broccoli is very tender, about 10 minutes.
4. Transfer the soup to a blender and puree until smooth, working in batches if needed (or use an immersion blender). Return the soup to the saucepan (wiped clean). Stir in the half-and-half; gently reheat if needed.
5. Divide the soup among bowls. Top with freshly ground pepper and a drizzle of olive oil, if desired. Store leftovers in an airtight container in the refrigerator for up to 5 days or freeze for up to 3 months.
Freutcake Note: To watch the video for this recipe visit Erin's blog.