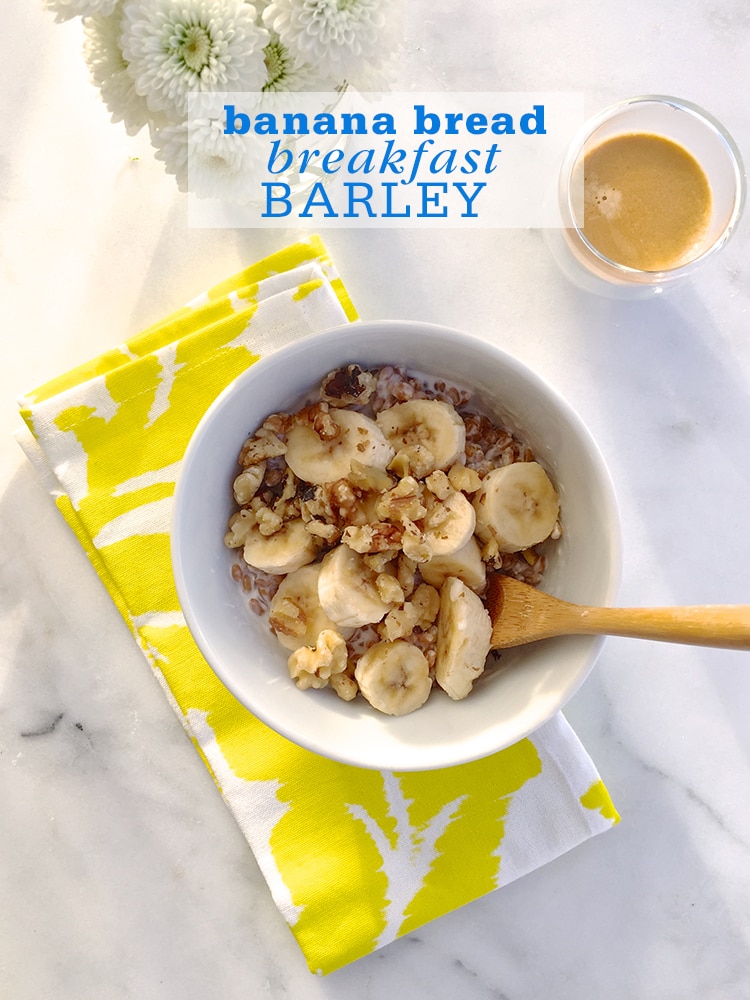 Wake up and keep that resolution going, girl! This year, I've vowed to eat a super-healthy breakfast every day. It's so hard, though! Don't you agree? So many obstacles. So many timing problems (I'm always running late in the morning). So few recipes that are actually fast and incredibly clean and nutritious at the same time.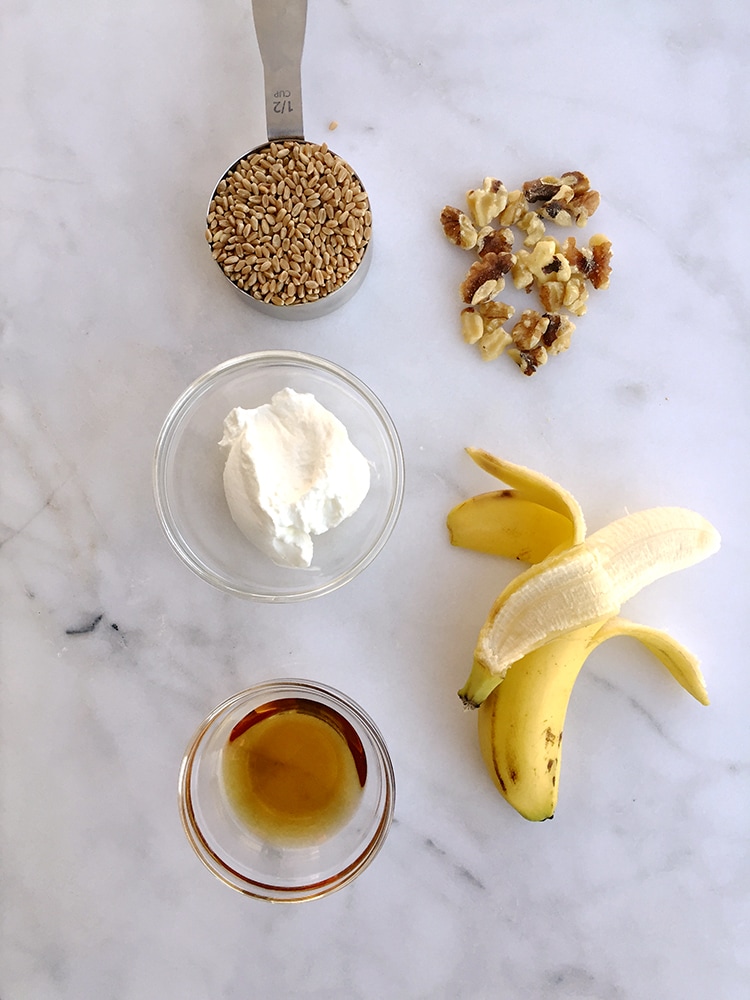 Here's my solution: Barley…or wheat berries, whatever your preference is. I usually have at least one in our pantry. You can find quick cooking varieties in groceries stores OR you can cheat like I do and cook up a whole bunch on Sunday, then use it for breakfast all week long. That's my preference. Let it simmer on the stove while you do your Sunday morning thing (coffee, reading, nail painting) and then your breakfast is set for days.
But here's the deal: I love flavoring my healthy grains to taste like banana bread because, DUH, banana bread is awesome. I've made "healthy" version before but they never taste like the real thing and the real thing, let's face it, is just cake. This simple breakfast bowl is both delicious and nutritious. Something we can all get behind, am I right?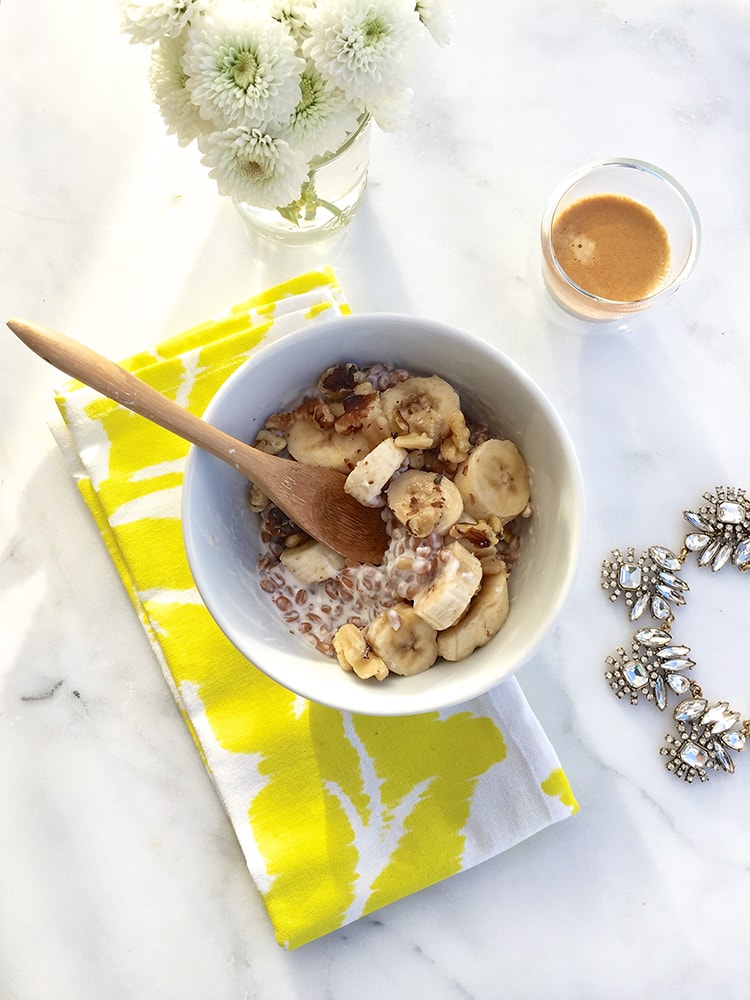 photos & recipe by Erin Phraner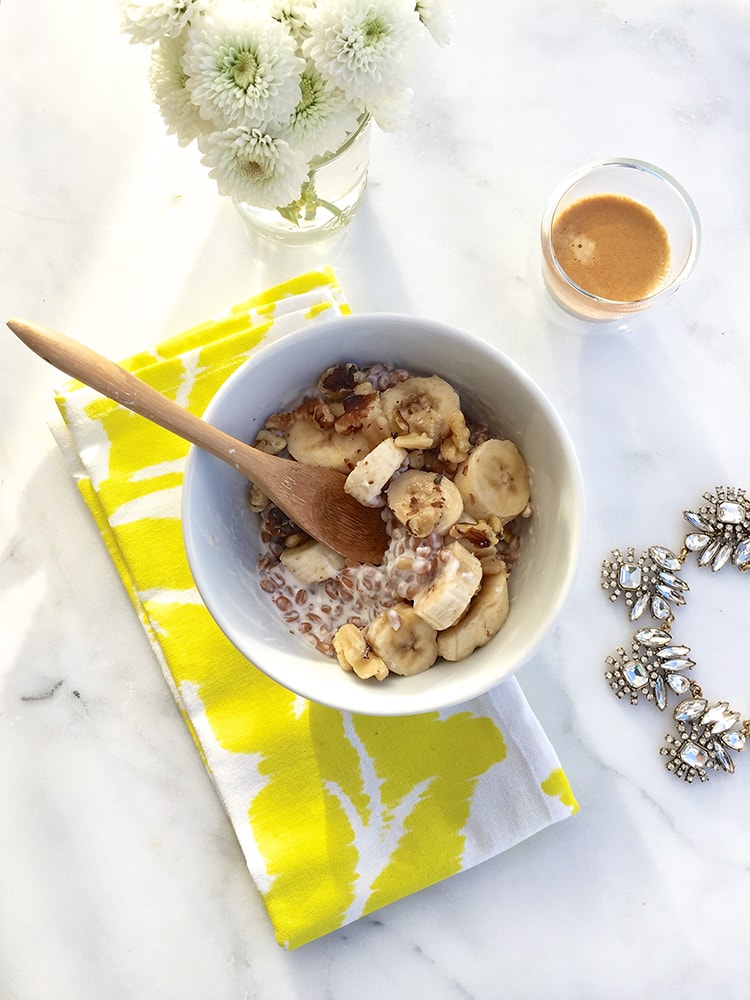 5-Ingredient "Banana Bread" Breakfast Barley
2015-01-13 16:00:15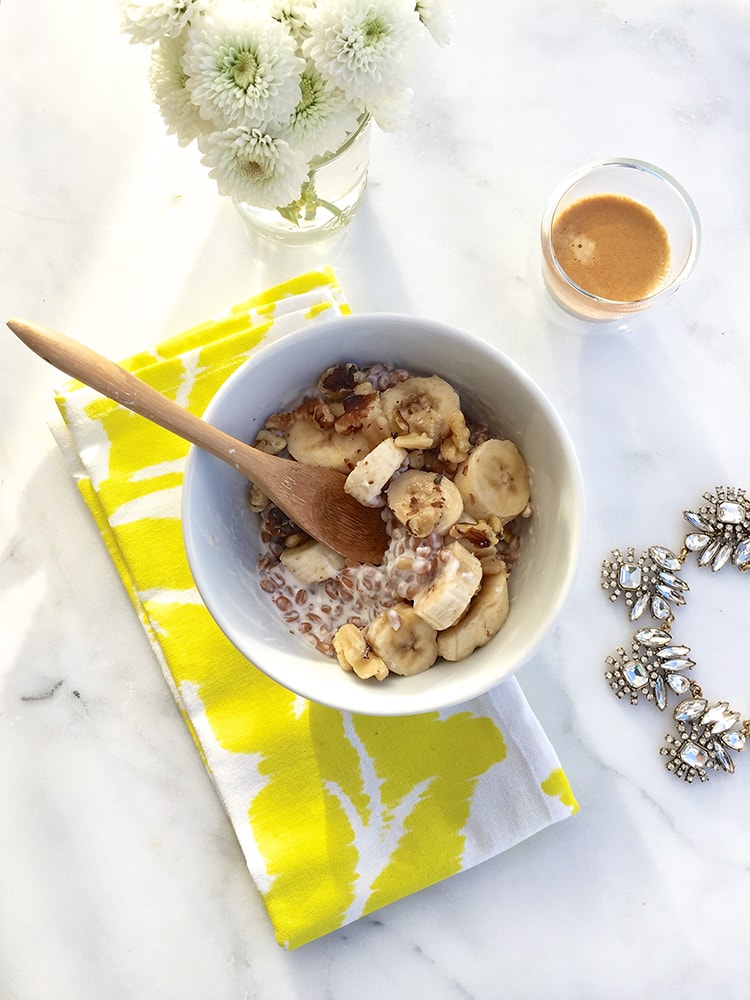 Serves 4
A healthy and wholesome breakfast barley that tastes like banana bread aka cake.
Ingredients
4 servings barley or wheat berries, prepared as label directs
1/3 cup plain nonfat Greek yogurt
2 to 3 teaspoons maple syrup
1 small banana, sliced
1/4 cup walnut halves, crushed or chopped (optional)
Instructions
Prepare your barley or wheat berries as the label directs, the instructions are right on the back of the bag or box. Store in an airtight container in the refrigerator for up to 5 days.
Mix together the yogurt and maple syrup.
Spoon one serving of barley into a bowl. Add the maple-yogurt mixture and stir to combine. Top with banana and walnuts.
Notes
Okay adding a few more ingredients? Try mixing in a dash of cinnamon or top with a shaving of good-quality super-dark chocolate for a chocolate chip banana bread-esqu experience.
Freutcake https://www.freutcake.com/