DIY Chalkboard Herb Markers with hidden "thank you" messages make great gifts. I have been working on a special project with a few foodie friends and wanted to make them something to say grazie!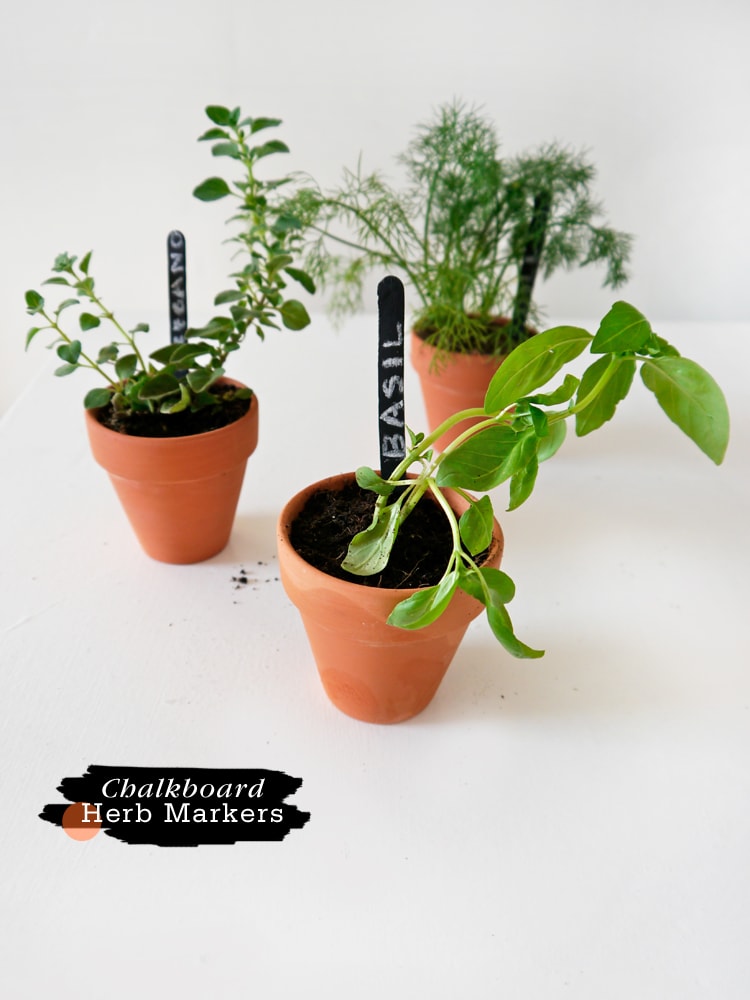 It took no time at all to give a handful of popsicle sticks a quick coat of chalkboard paint, scribble the names of the various herbs on one side, and a short thank you message on the other. Basil went Italian with "grazie" while Dill feels French with a message of  "merci". This is a quick and easy DIY with a whole lot of heart and hopefully my friends will feel my gratitude. Whether you are giving these herbs as a gift or simply making a set of markers for your own window sill plants, here's how to do it...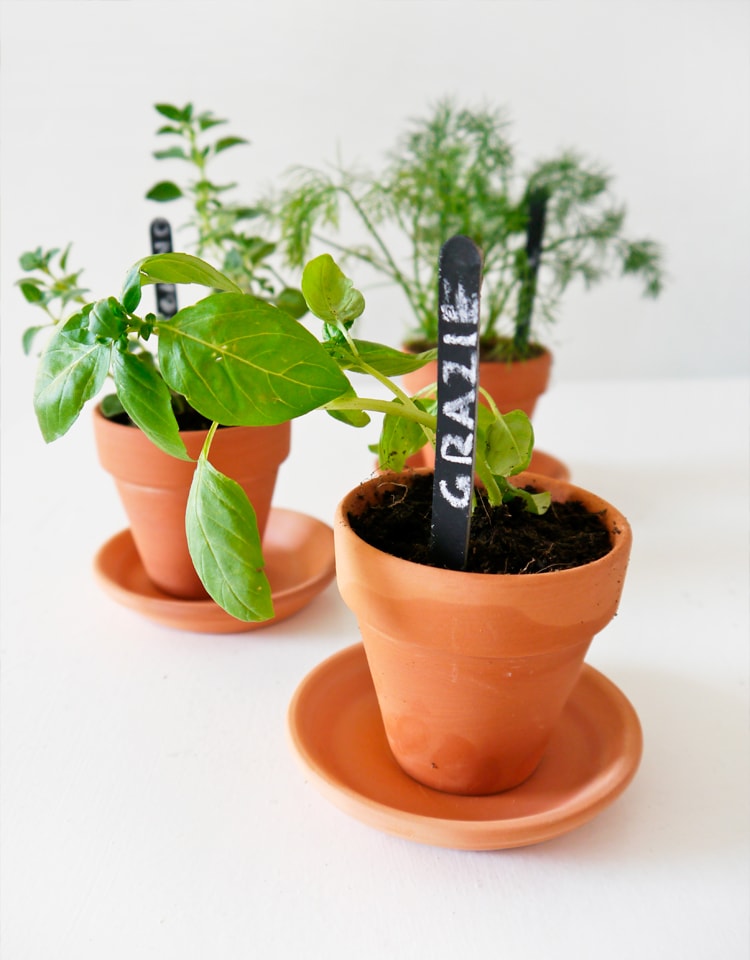 Supplies:
Wooden popsicle sticks
Small 3" terra-cotta pots & bases
Fresh herbs
Black Rustoleum chalkboard paint
White Chalk
Blue Tape
Step 1:
Using blue painters tape, attach popsicle sticks to a piece of cardboard or scrap paper. In a well ventilated area (outdoors) coat popsicle sticks in spray paint and allow to dry completely. This will only take a few minutes. Flip sticks over and repeat on opposite side.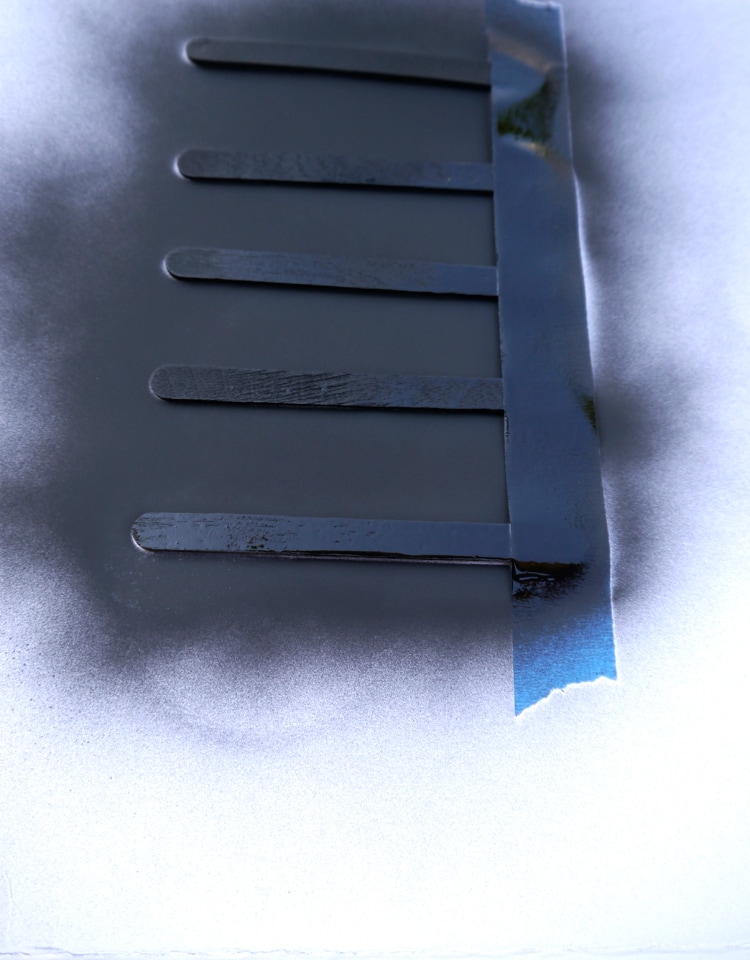 Step 2:
Remove herbs from plastic containers, break apart into small clusters and plant in small terra-cotta pots.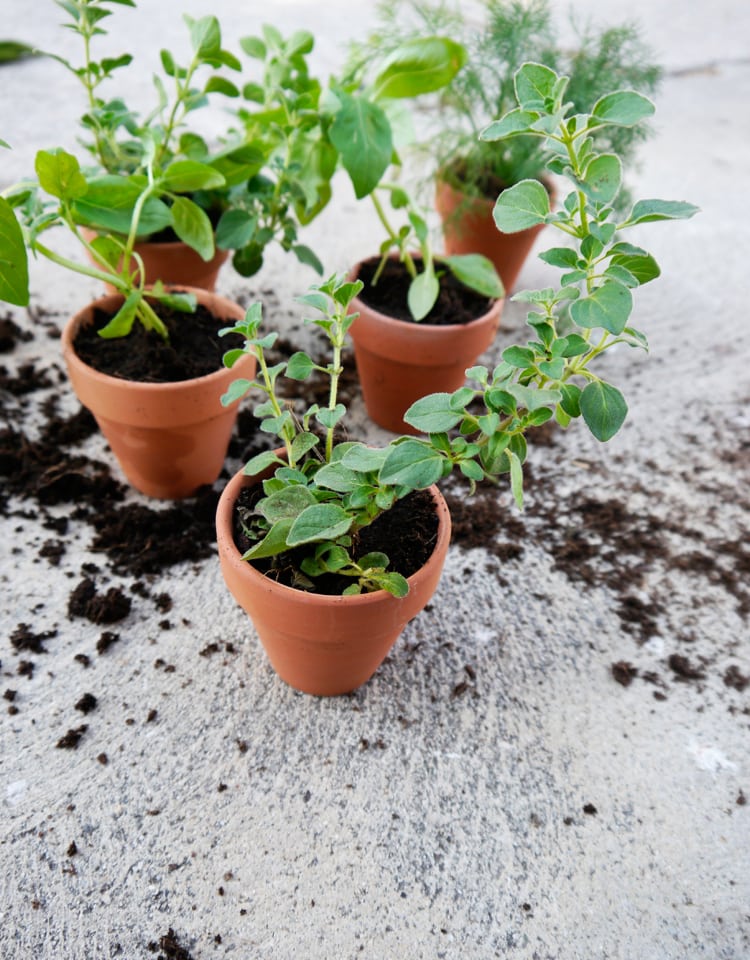 Step 3:
Once popsicle sticks are completely dry on both sides, write herb name and thank you message on each side with chalk.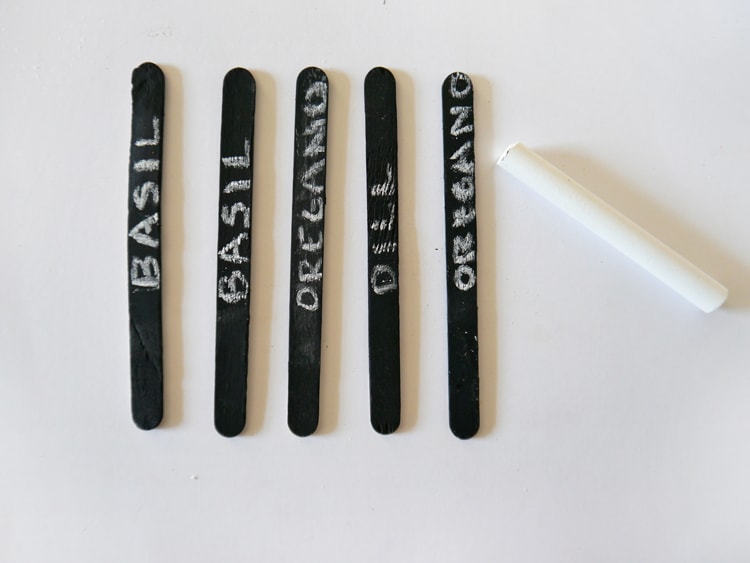 Step 4:
Stick Chalkboard Herb Markers into the soil of each pot and gift away!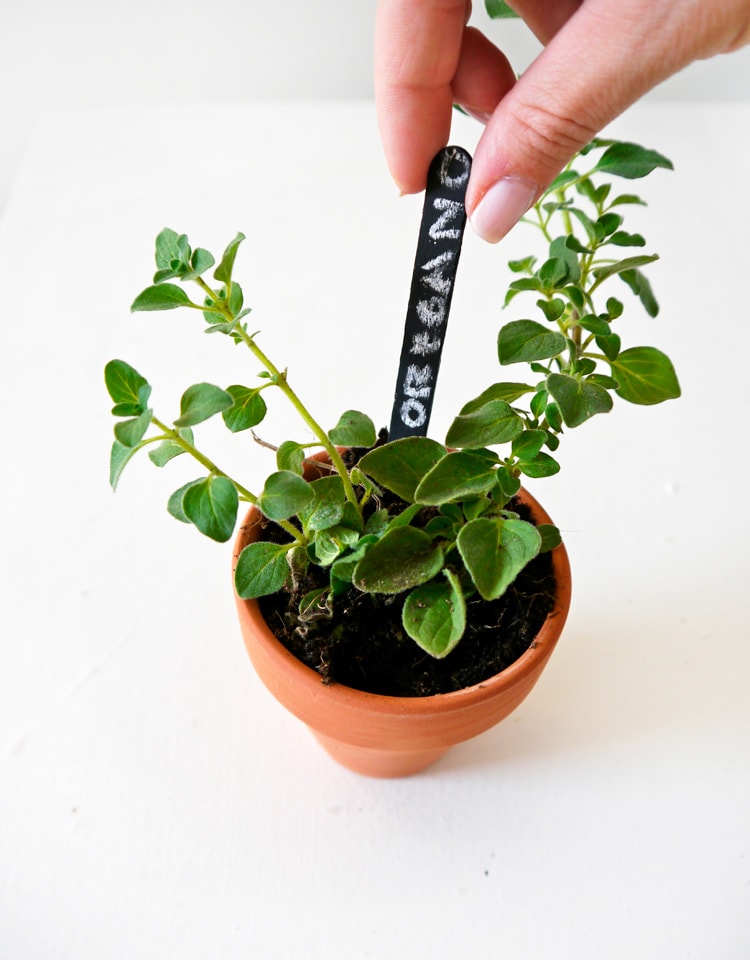 Or...keep nestled on your window sill and enjoy!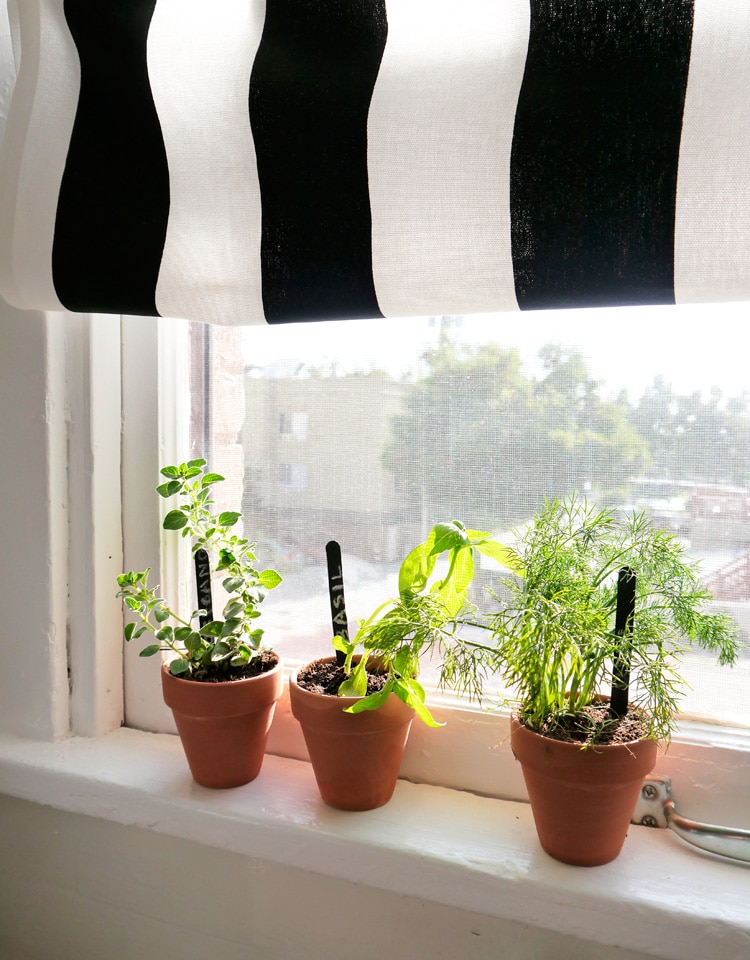 Photos by Leah Bergman