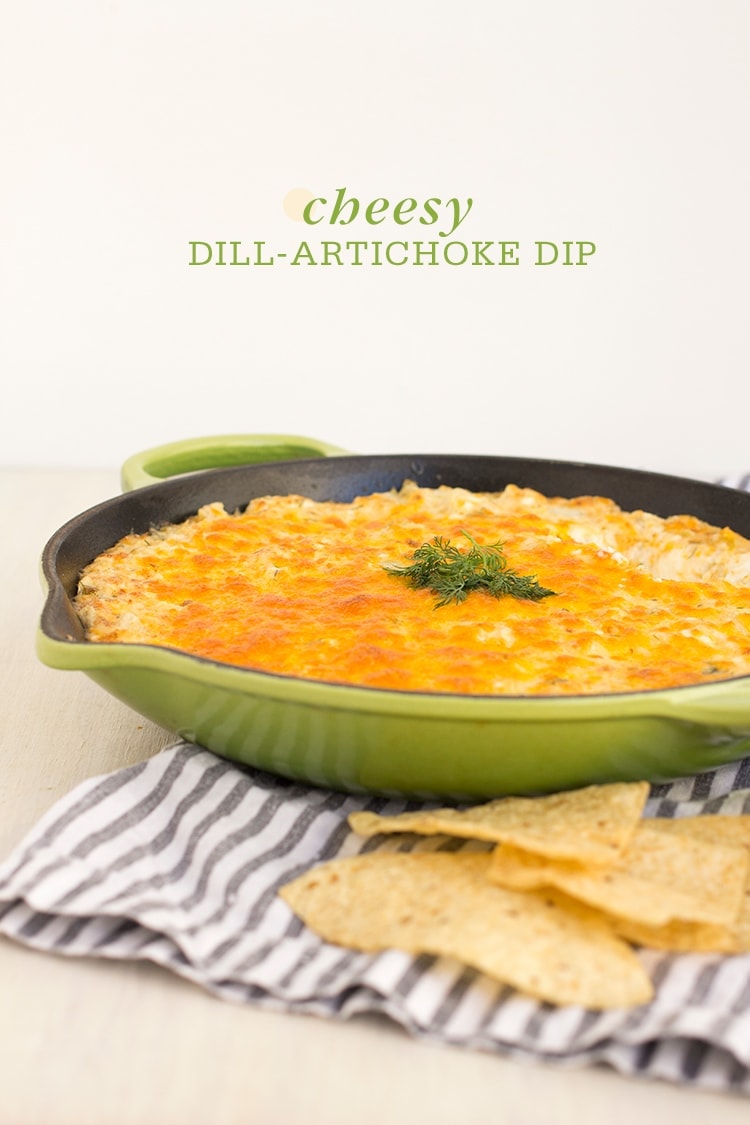 Today I'm going back-to-basics. Because basics are usually pretty darn tasty and hard to improve upon, wouldn't you agree? Like hot and Cheesy Dill Artichoke Dip. That creamy temptress of a party appetizer that causes awkward hovering around the food table, eating a carrot stick just to throw off onlookers, while you sneak multiple chip-fulls of artichoke dip. Oh, wait…that's just me!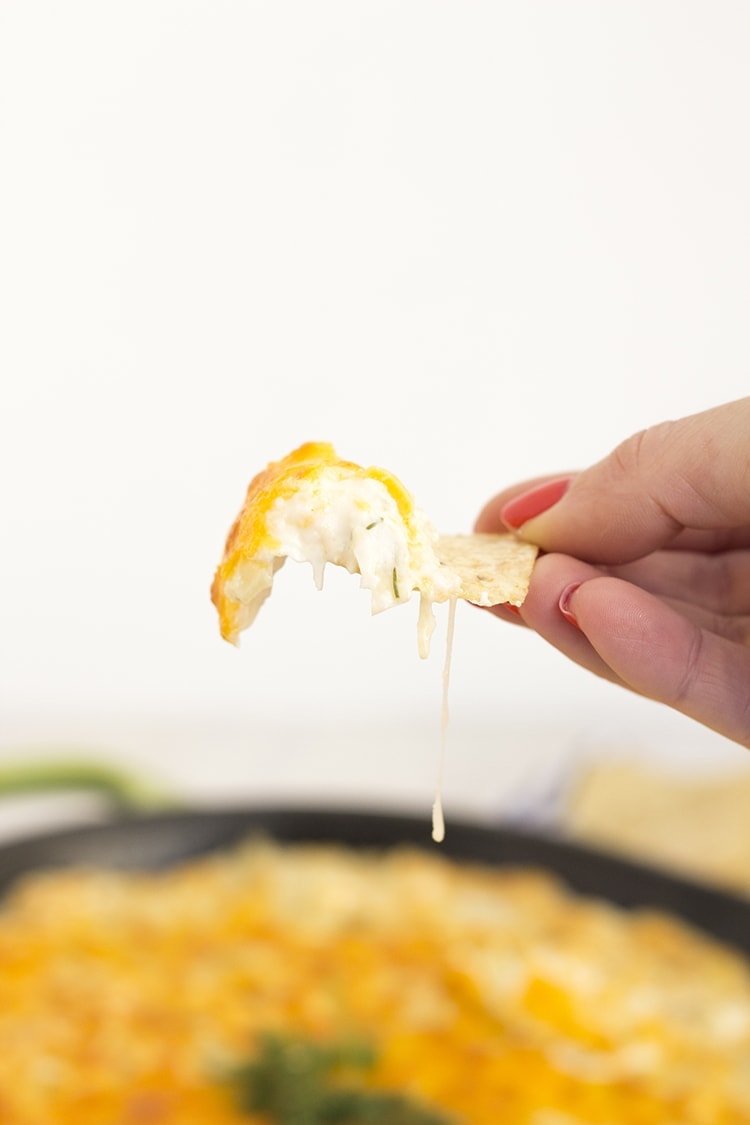 Moving right along to the dip. Super Bowl Sunday, or basically any game day, calls for a back-to-basics approach. Potato skins, hot wings, and a good old-fashioned hot dip are all that's needed. Why mess with delicious?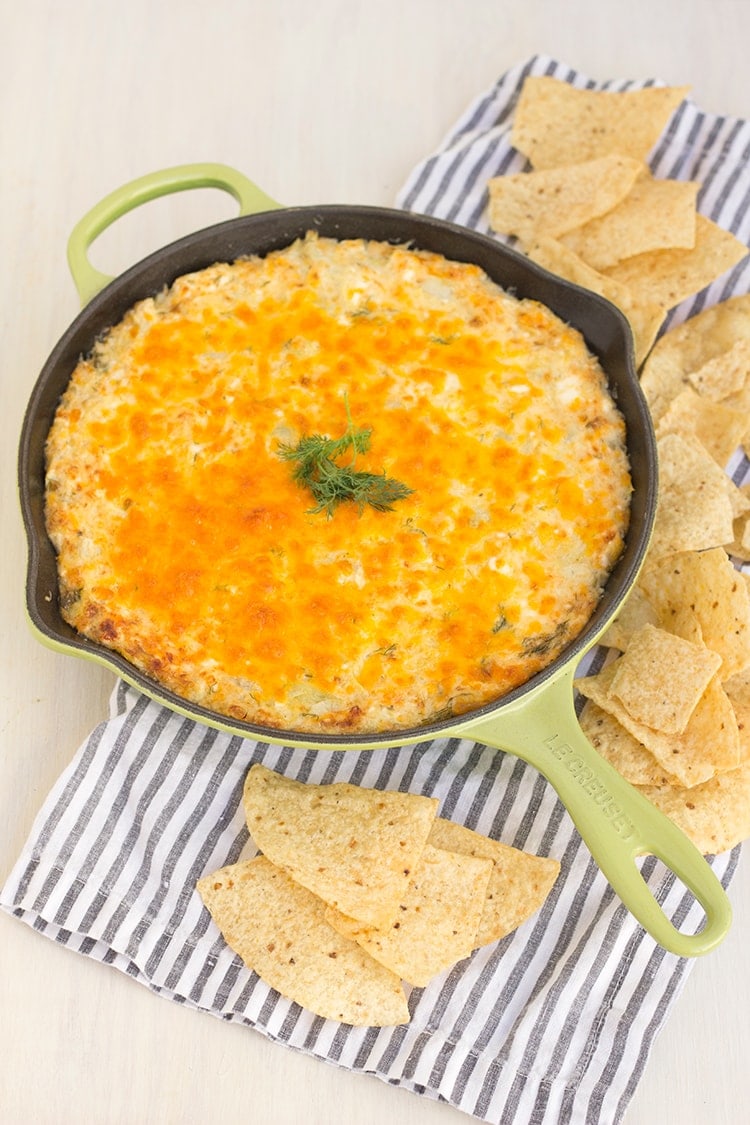 This family recipe for hot Artichoke Dip always disappears in a flash. All that's left is a sad little bowl and a few broken chips…ya, it's that good. In fact, make a double batch! I almost always do when feeding a crowd. And if you are one of those people who believes that adding in a leafy green like spinach will turn a creamy dip into something relatively healthy, go for it! This dip would be delicious with spinach or even kale! Just don't bring that kale stuff around my family. We're artichoke dip purists around these parts.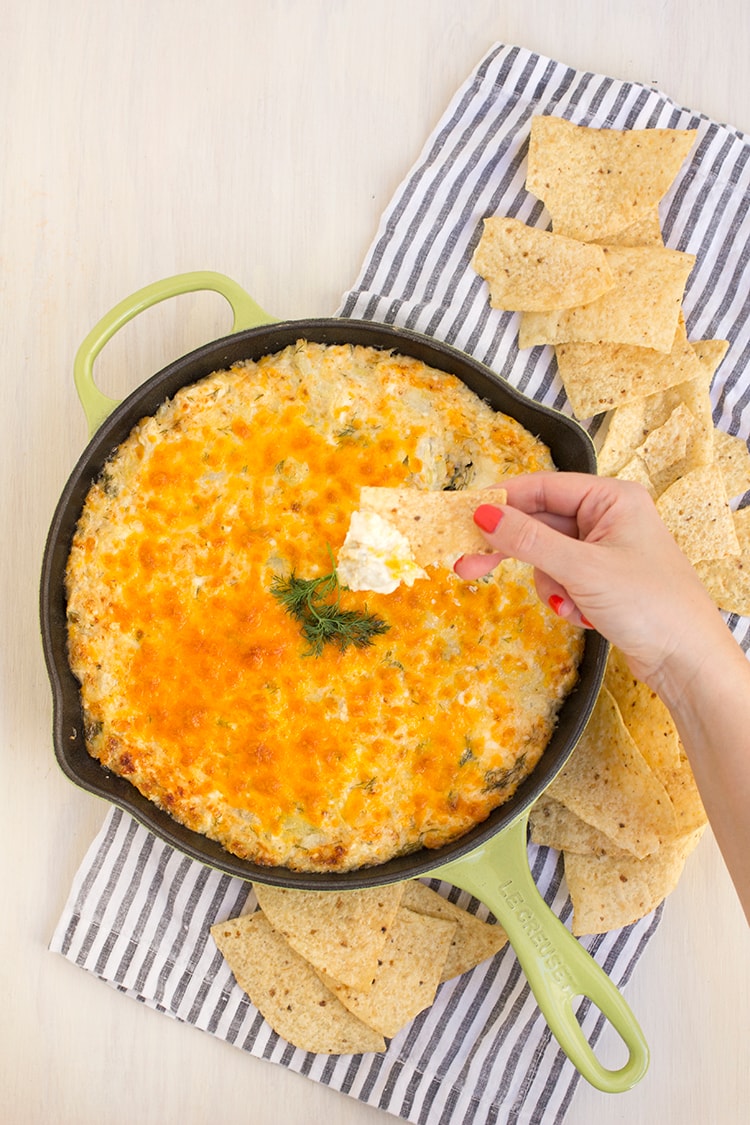 photos by Leah Bergman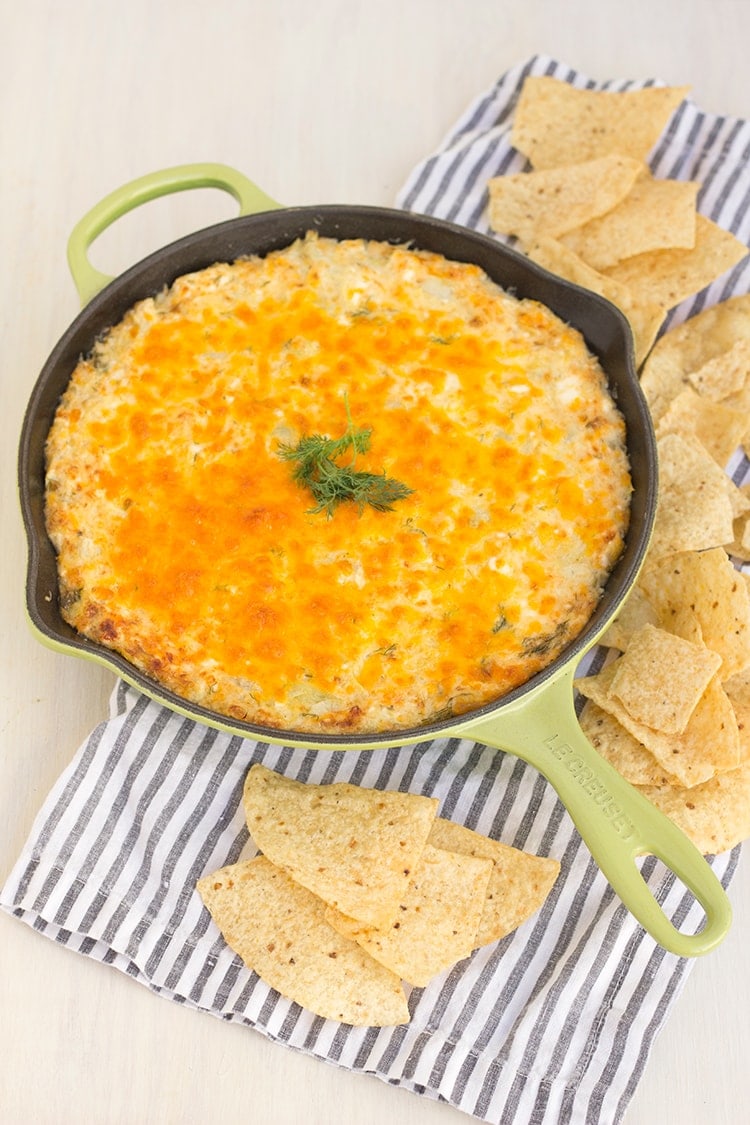 Cheesy Dill Artichoke Dip
2015-01-28 21:44:17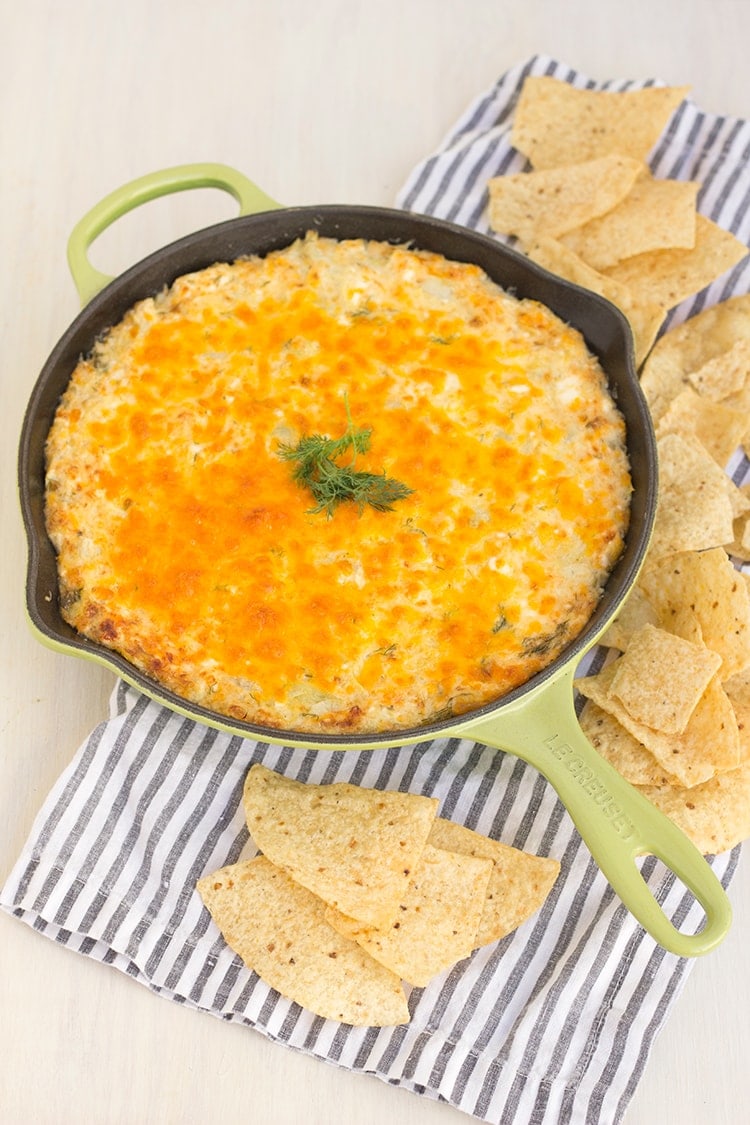 Serves 8
Ingredients
8 oz cream cheese
1 cup mayonnaise
1 cup sour cream
3 jars marinated artichoke hearts, drained and chopped
2 Tbsp fresh dill, chopped (plus more for garnish)
4 cloves garlic, minced
1 cup grated parmesan cheese
1 cup grated cheddar cheese (plus more for top)
Instructions
Preheat oven to 350 degrees.
In a bowl mix together cream cheese, mayonnaise and sour cream until smooth.
Stir in artichoke hearts, dill, garlic, parmesan and cheddar.
Transfer to a baking dish or skillet.
Bake 15 minutes, remove from oven and sprinkle with more cheddar cheese.
Return to the oven for 5-10 more minutes or until cheese is bubbly and melted.
Garnish with a sprig of fresh dill and serve with cubed sourdough bread or tortilla chips. Serve hot!
Freutcake https://www.freutcake.com/