Gosh I love the 4th of July…have I mentioned that yet? My sister is due to have her baby any day now and I'm secretly hoping for a 4th of July baby. Would that not be the most amazing birthday? I mean think of the parties!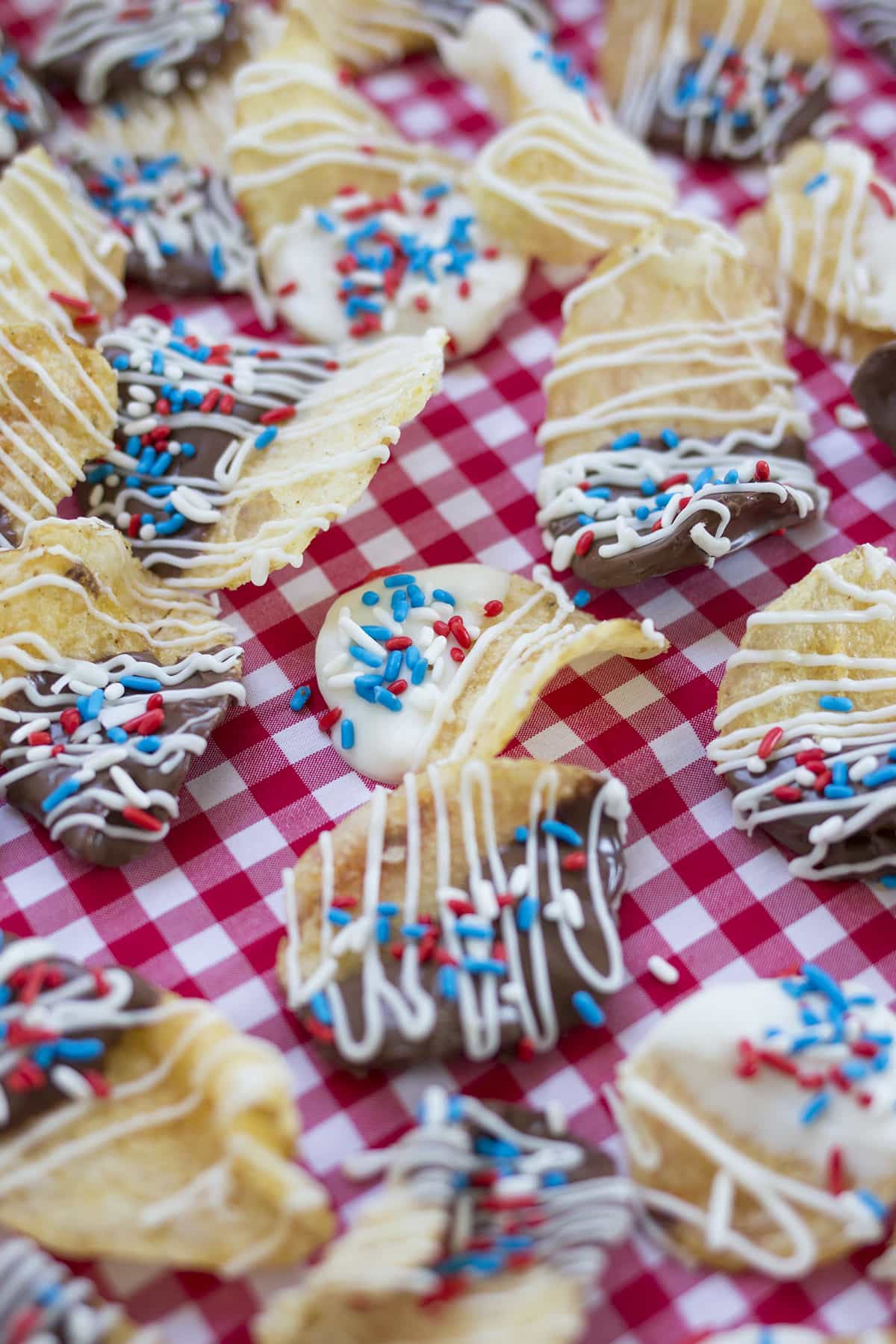 By the fourth, summer is really in full swing. Hot dogs and hamburgers on the grill and always a giant bowl of potato chips. It doesn't get much more American than that. I mean aren't potato chips essentially the ultimate summer snack? They sure are in our house!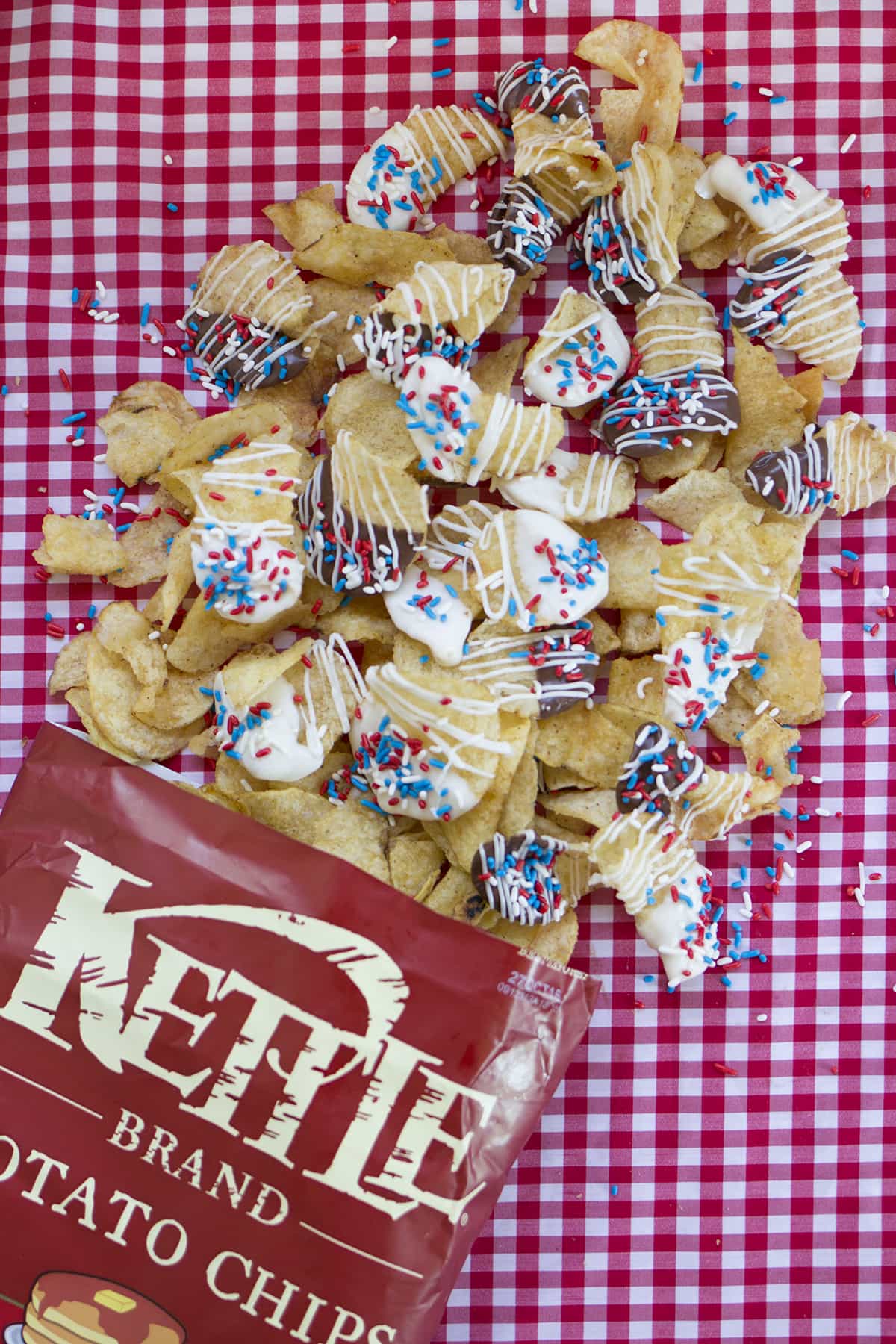 So, when Kettle Brand asked me to come up with a fun summer recipe using their chips, it was a no brainer. Chocolate covered, patriotic sprinkle coated, Maple Bacon Kettle Chips.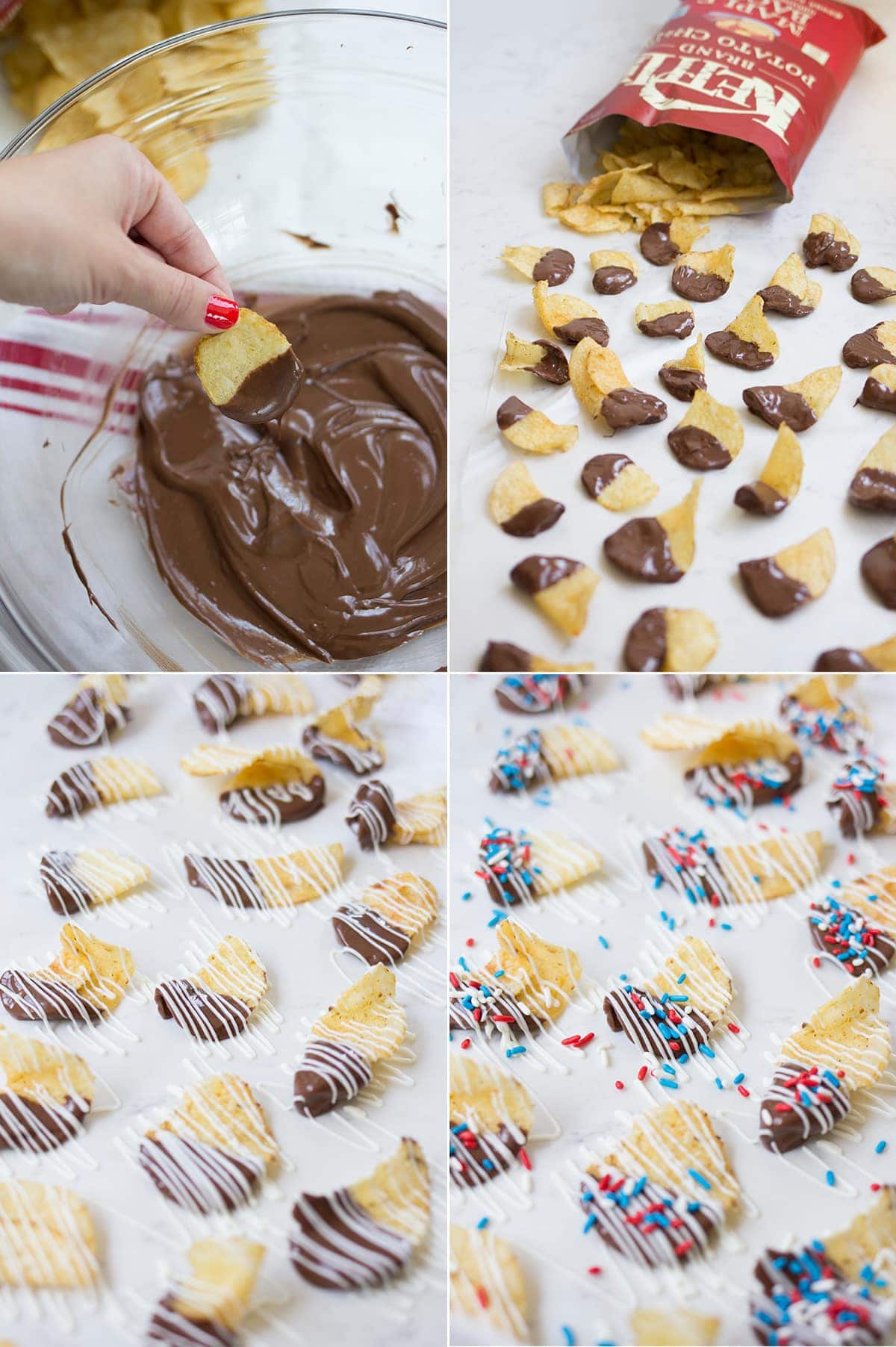 Because holidays are for fun and a bit of indulging, y'all! I promise, you will go nuts for the sweet and salty combo of the Maple Bacon chips with the chocolate, yum!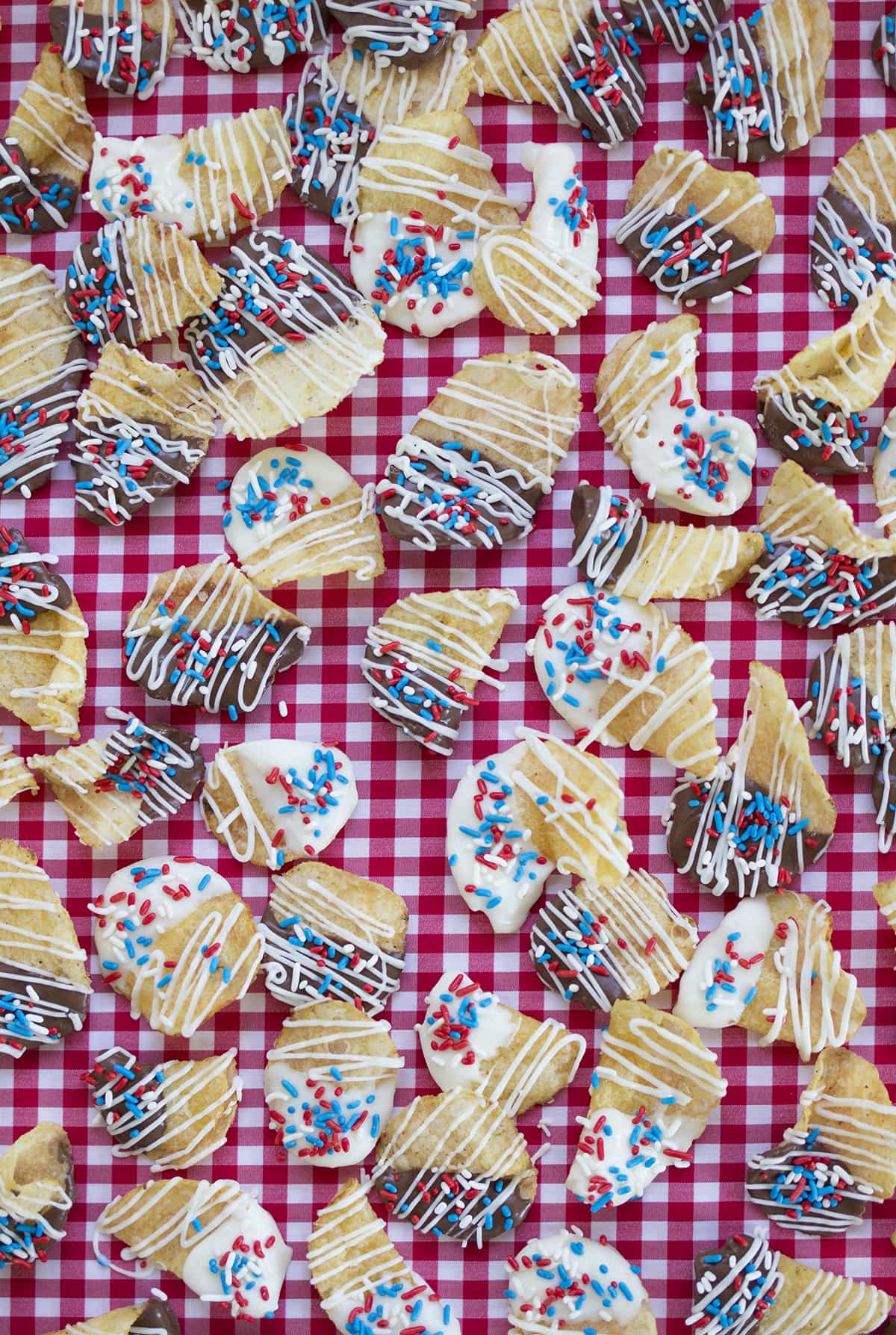 Plus, the maple and bacon flavor is super subtle and give this amazing smoky sweetness to the chips. Oh, and I dipped a few Kettle Brand Sea Salt chips in white chocolate as well just for variety. I couldn't stop eating them!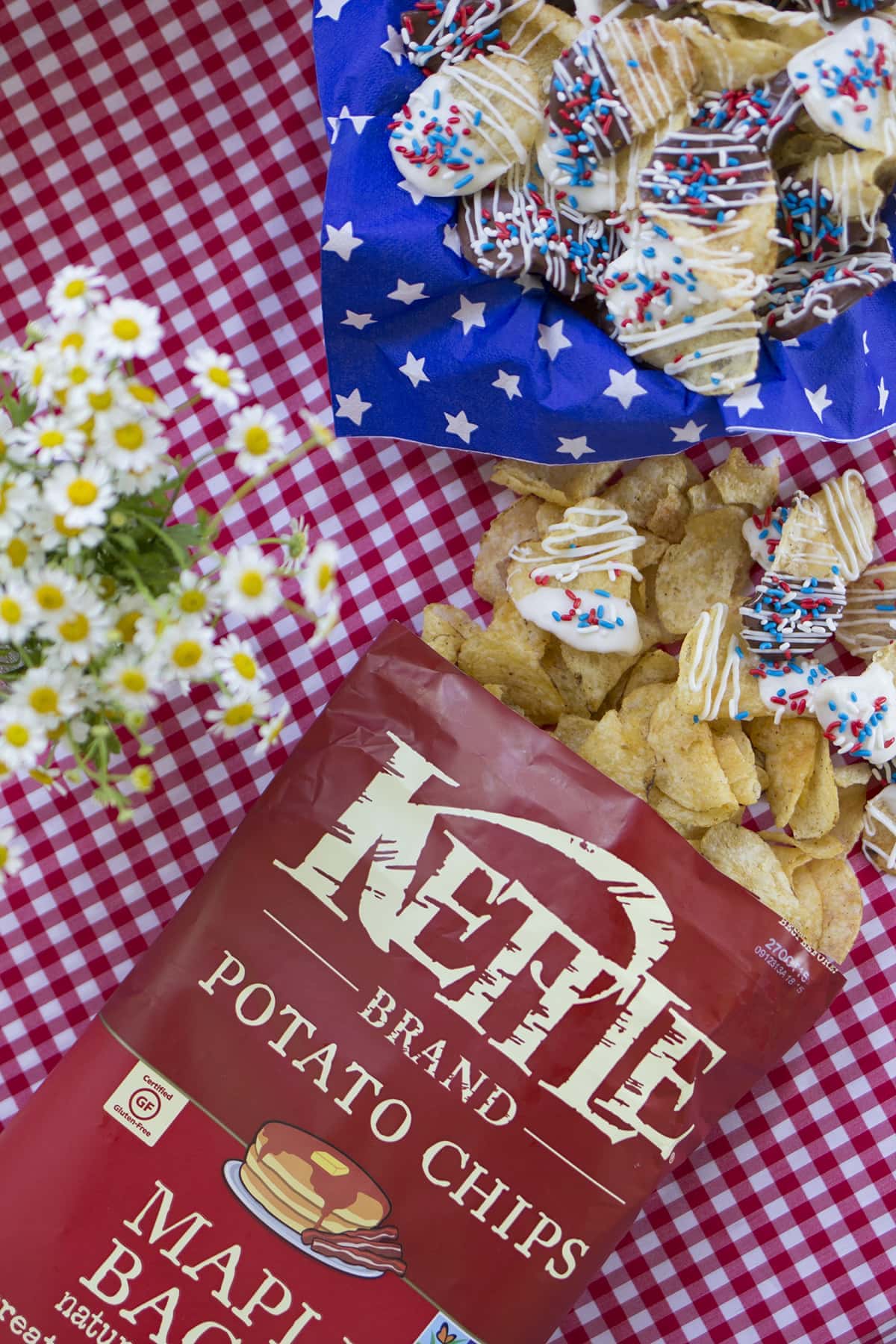 I mean seriously, you might need to make a few bags worth of these patriotic wonders, they go very quickly. Happy Independence Day!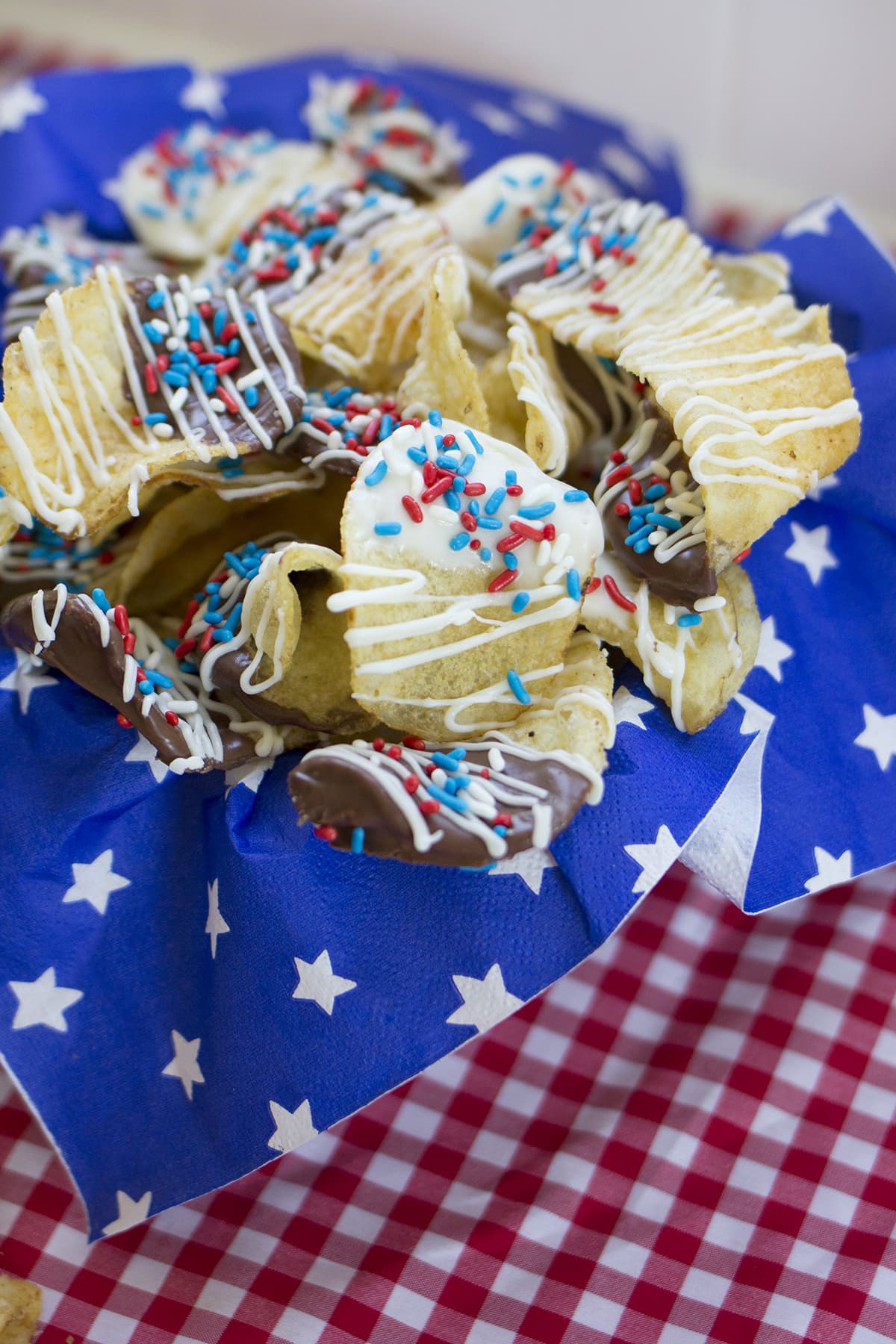 Disclosure: This post was sponsored by Kettle Brand however the recipe and all opinions expressed here are my own. Thank you for supporting the sponsors who support Freutcake!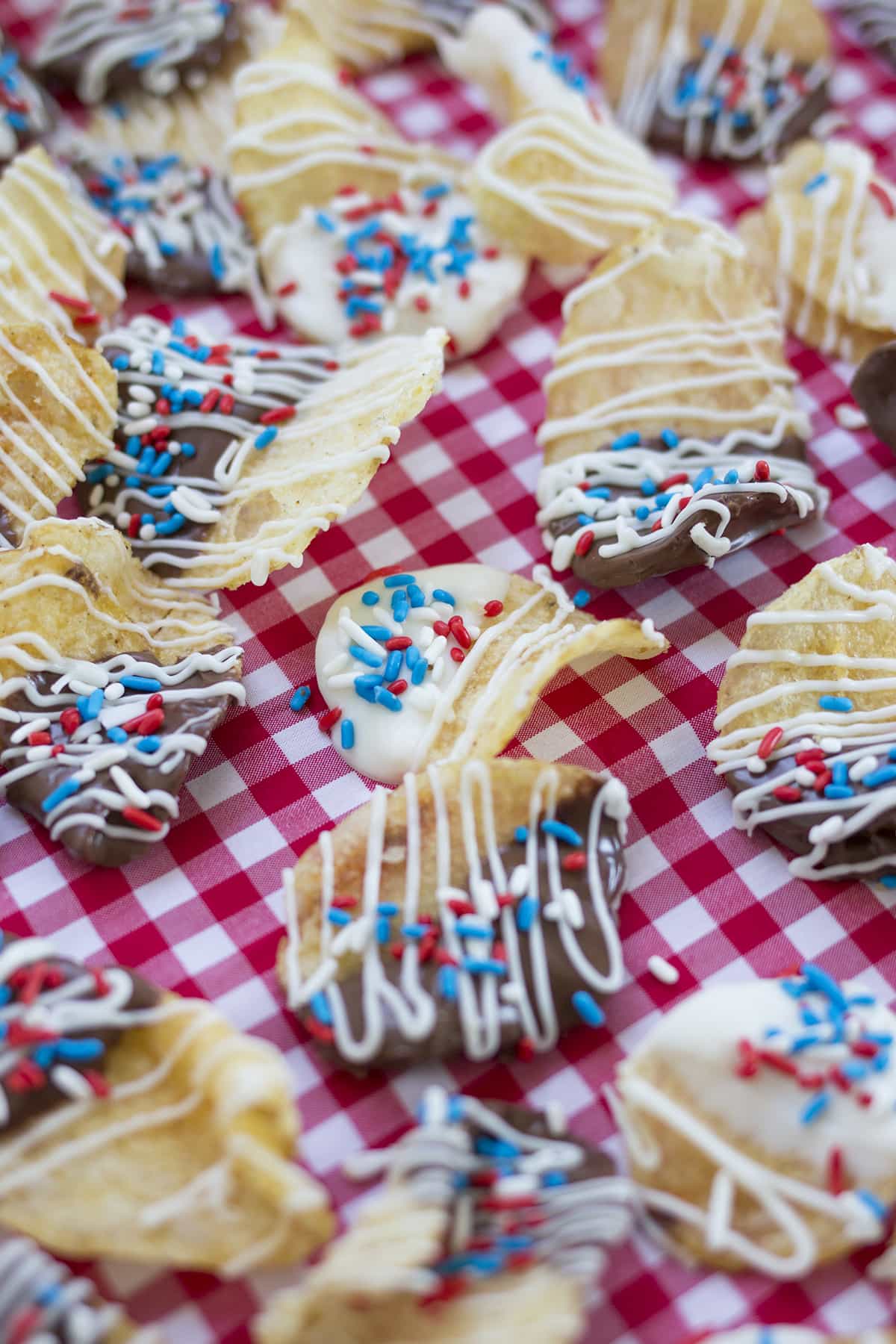 Chocolate Covered Potato Chips
2016-06-29 16:08:08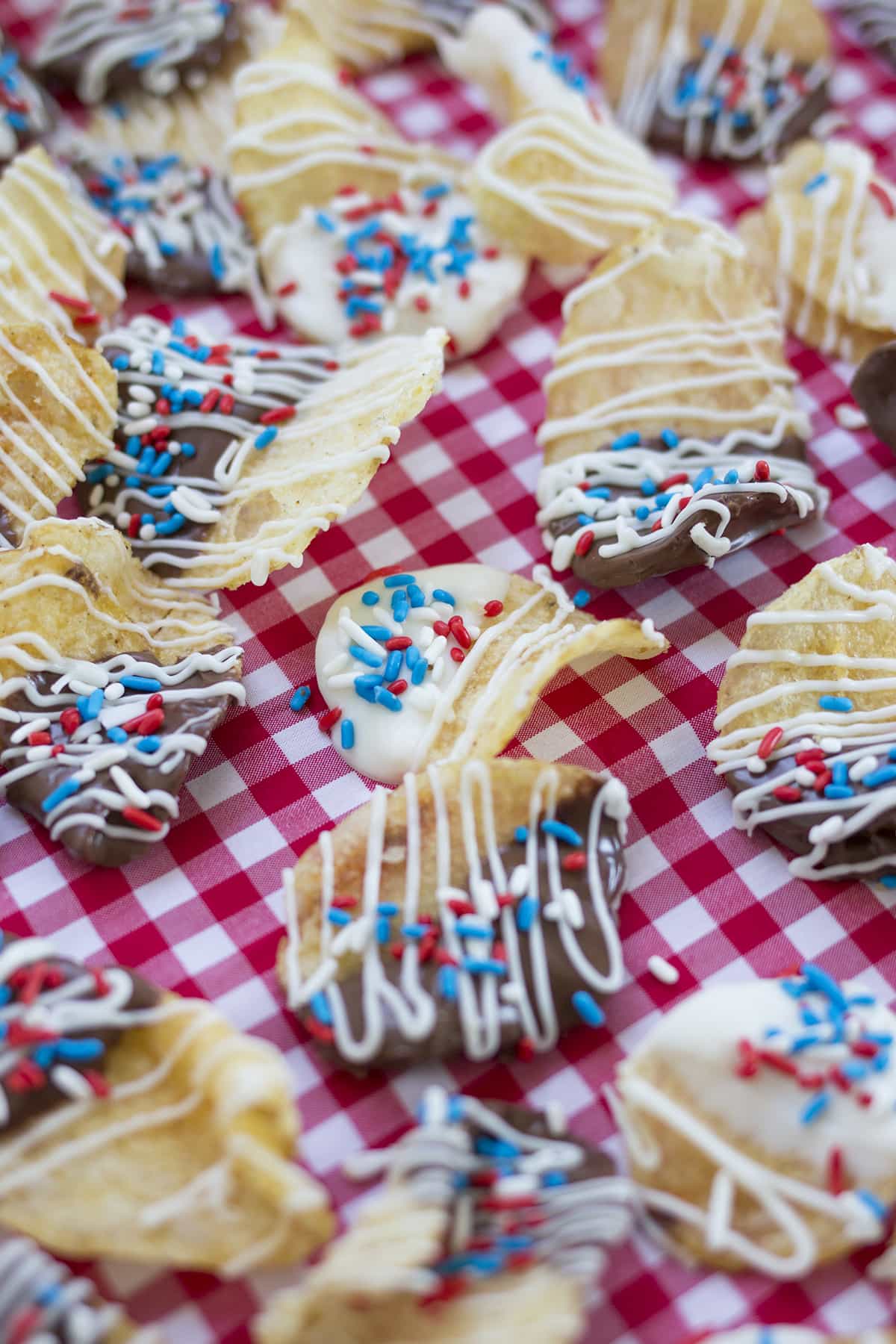 Ingredients
1 bag Maple Bacon Kettle Brand Potato Chips
1 bag Sea Salt Kettle Brand Potato Chips
1 bag milk chocolate chips
1 bag white chocolate chips
red, white, and blue sprinkles
Instructions
Line two cookie sheets with wax paper and set aside.
Place a large heat proof glass bowl over a pot of simmering water (with heat on low) making sure the water does not touch the bottom of the bowl.
Add milk chocolate chips to the bowl and stir constantly until chocolate is almost completely melted.
Remove from heat and continue to stir until all chips are melted.
Dip chips one at a time into melted chocolate and place immediately on prepared cookie sheets.
Once all chips are dipped, repeat the melting process with white chocolate. To create a drizzle, carefully spoon a small amount of melted white chocolate into a sandwich bag. Snip off the tip of the bag with kitchen scissors and use as a piping bag to drizzle the chocolate over dipped chips.
Sprinkle with red, white and blue jimmies (sprinkles) and allow to set at least 2 hours or longer.
Store in an airtight container until ready to serve.
Freutcake https://www.freutcake.com/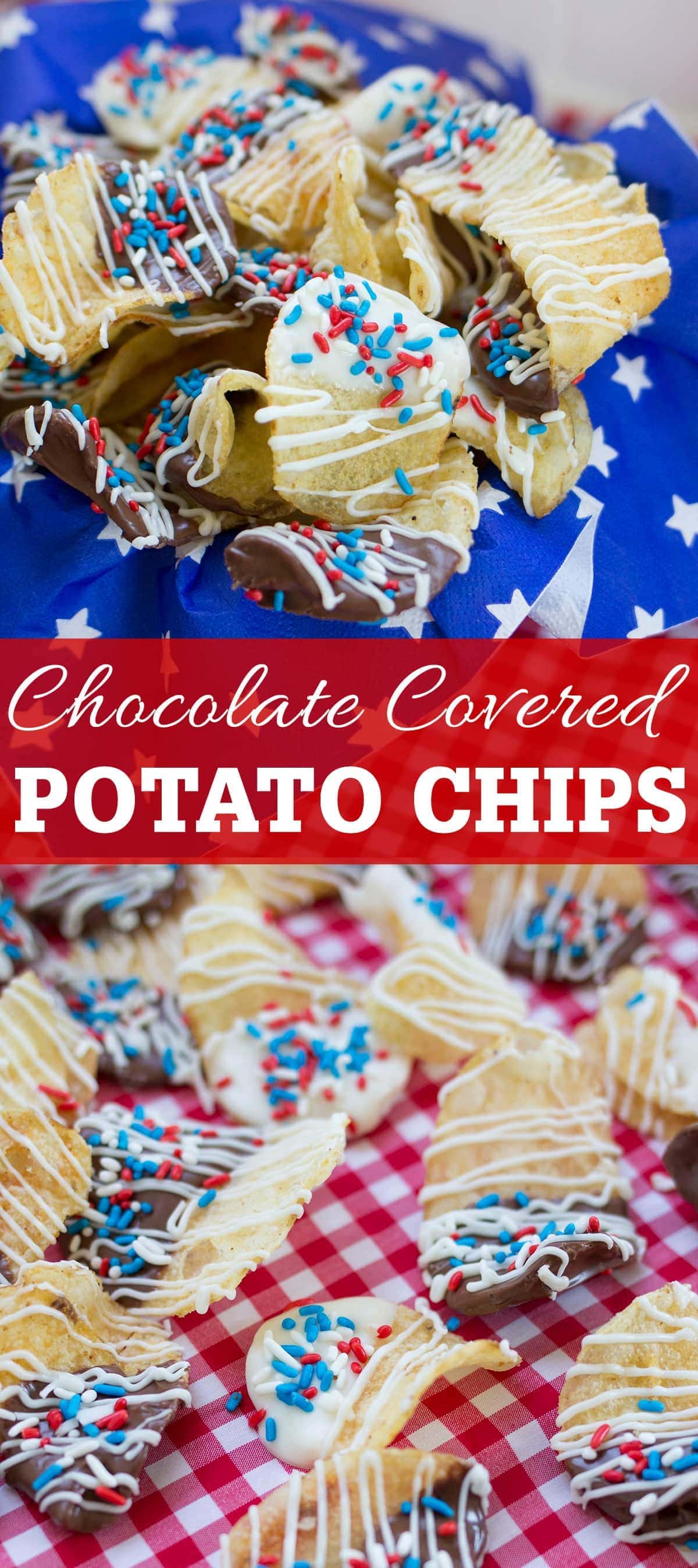 Save
Save
Save
Save