Over the weekend I attended the baby shower of my friend Annette who is having a surprise! (how fun!) It was absolutely adorable and ice cream themed in honor of "the bump's" favorite sweet treat. All of the food at the shower was delicious but there was one dish I couldn't stop thinking about…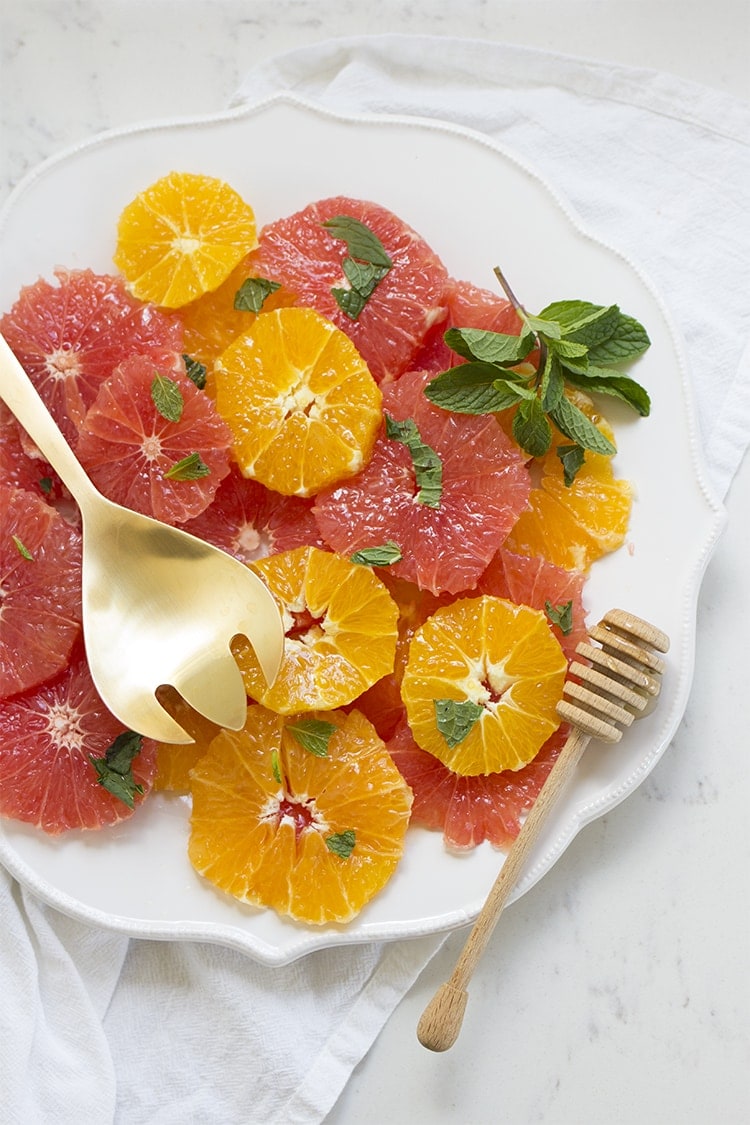 It was a simple citrus salad with a sweet dressing, pomegranate seeds, and mint. Nothing fancy, just the perfect use of winter citrus at it's peek of sweetness.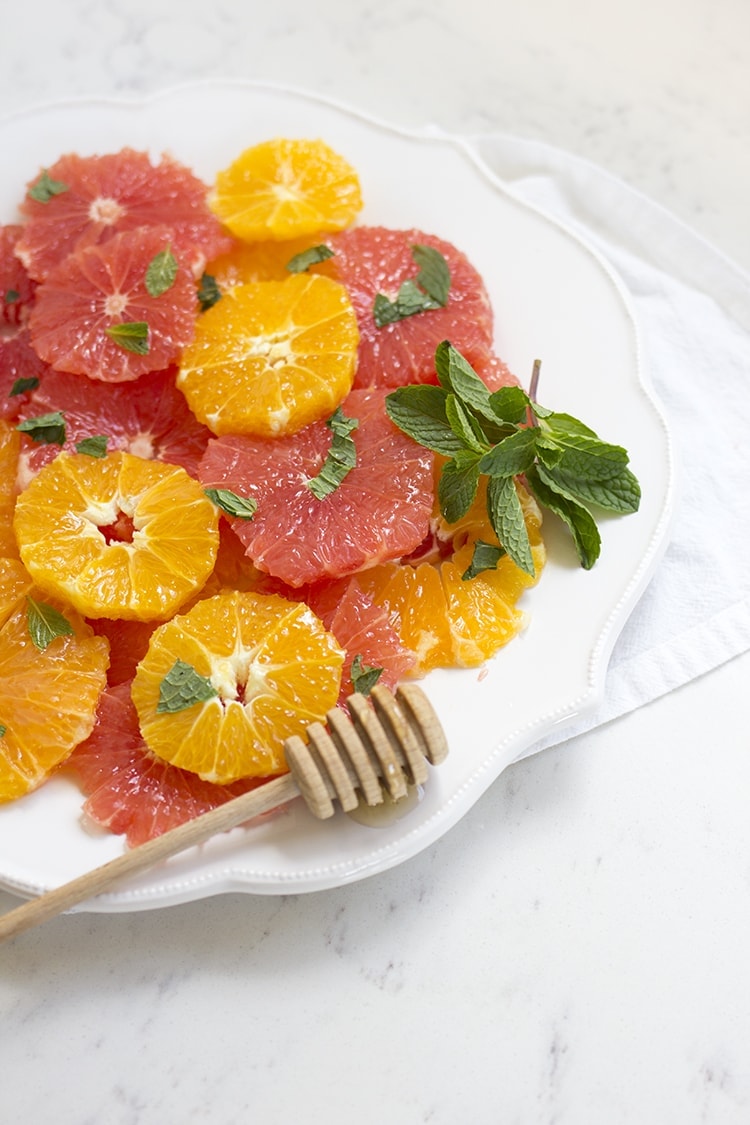 On Sunday morning I made a simple version of that baby shower salad with fruit I already had in my kitchen. Sliced pink grapefruit and oranges, dressed with orange juice, honey, and fresh mint. Yum!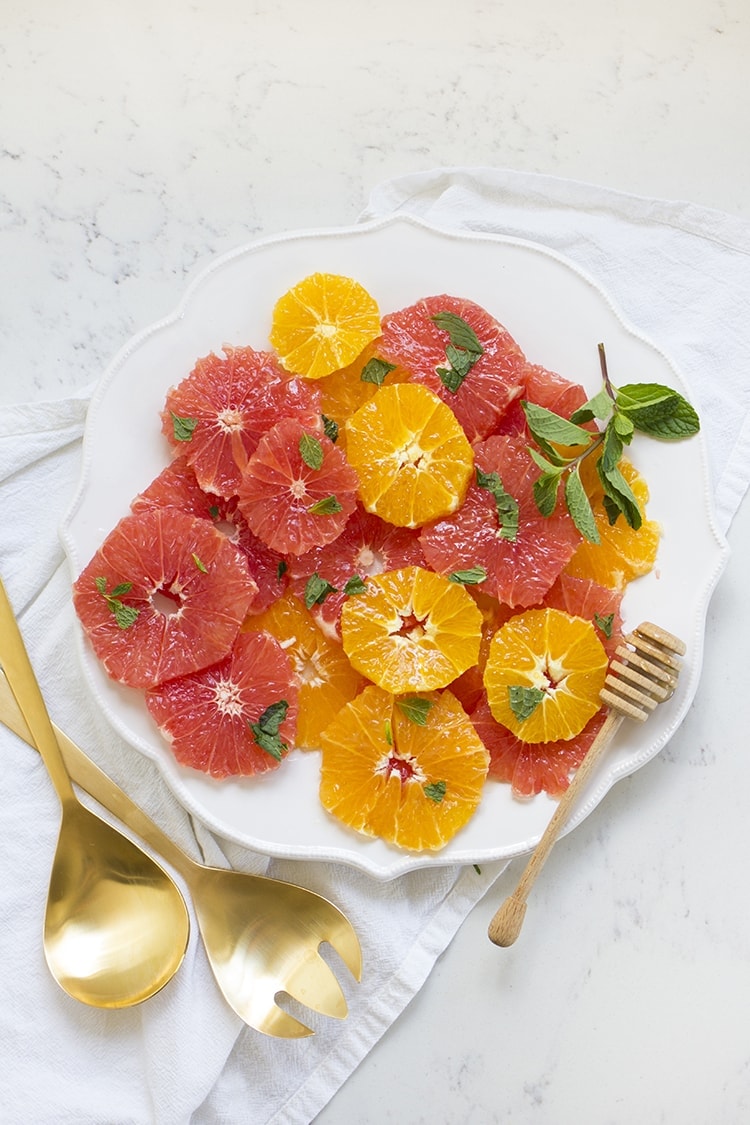 This salad is delicious for breakfast along side eggs and toast or served with lunch. You can also add pomegranate seeds like Annette's family did or even chopped and toasted pistachios for crunch! Cara cara oranges, blood oranges, and pink grapefruit all work really well in this salad but you can really use any citrus you like.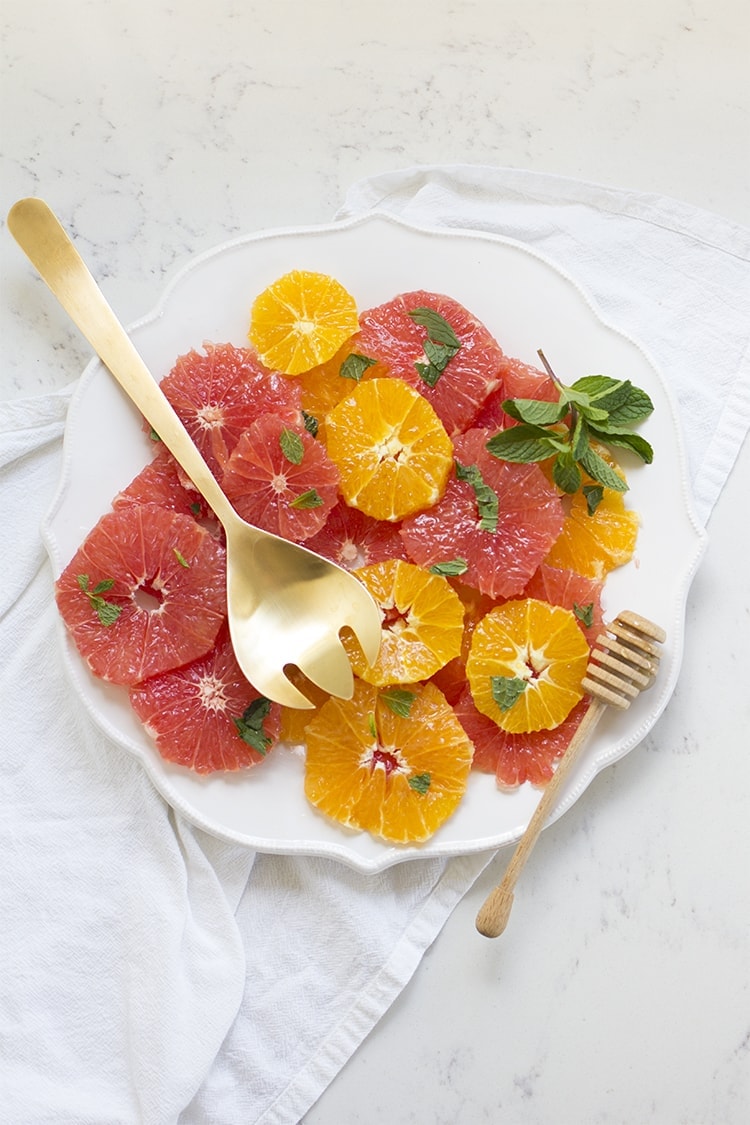 Aren't the best recipes ones that inspire you?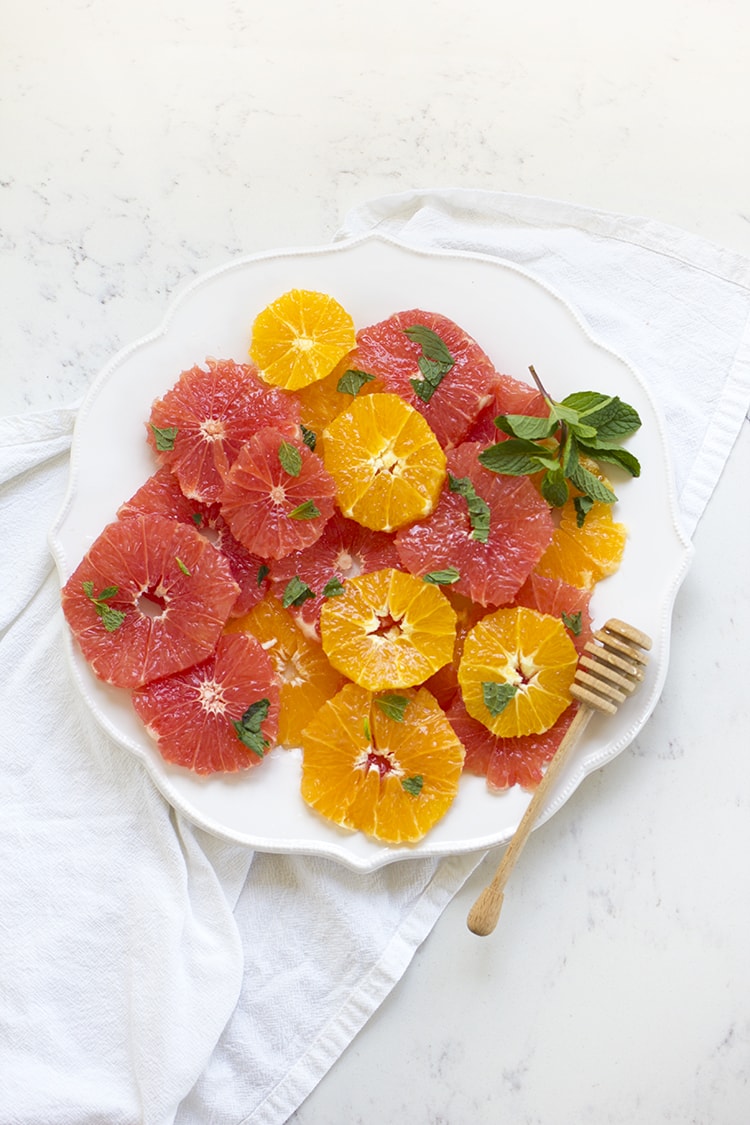 Citrus Salad with Honey & Mint
2016-03-06 22:30:20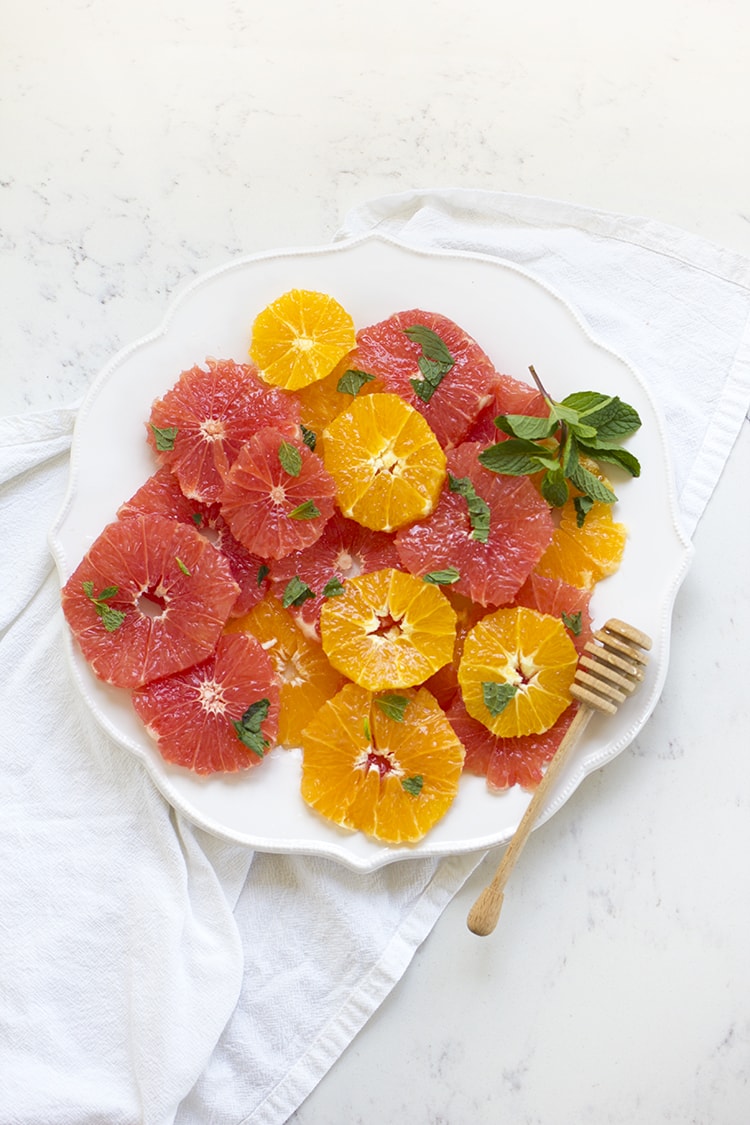 Ingredients
2 pink grapefruit
2 cara cara orange
juice from 1/2 naval orange
1 Tbs honey
fresh mint
Instructions
Slice a little off the top and bottom of your citrus. This gives you a stable cutting surface and will also make it easier to trim away the rest of the peel.
Using a small sharp knife remove the skin and white pith. Start at the top and slice downwards following the curve of the fruit. Try to cut away all of the skin and the pith without also taking too much of the fruit.
Turn citrus onto it's side and slice.
Arrange slices on a platter and set aside. Mix up citrus slices to create an interesting mix of sizes and colors.
In a small bowl whisk together orange juice and honey. You can add more or less of both ingredients to taste.
Drizzle dressing over citrus until all are dressed. (you may have some leftover)
Tear fresh mint over top and serve.
Notes
*try adding toasted and chopped pistachios or pomegranate seeds for crunch!
Freutcake https://www.freutcake.com/