Happy Friday, friends! If you haven't caught wind of it on Instagram by now, today is National Donut Day and it seems like everyone is celebrating. To be quite honest, I wasn't planning to post anything donut related on Freutcake because, well…donuts aren't my favorite. (Hold your gasps!) Before you decide that we can no longer be friends, let me try to redeem myself…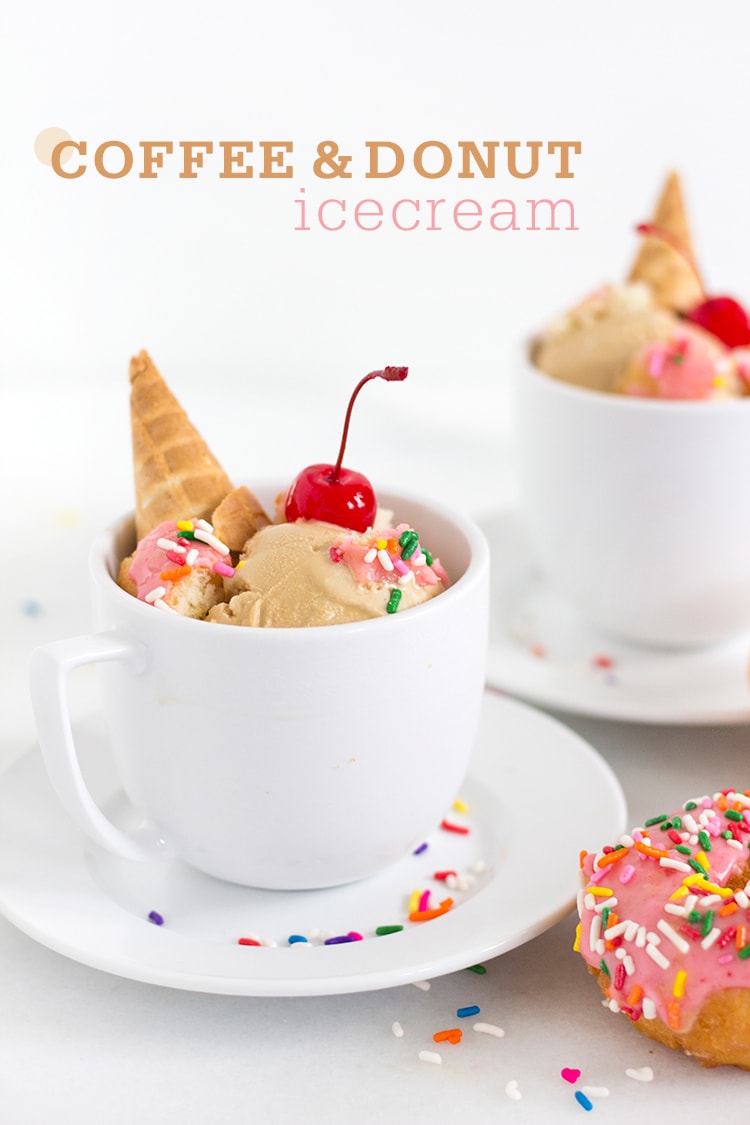 Wednesday night was one of those extra sleepless nights for me. I tossed and turned with my terribly uncomfortable pregnancy body pillow, stressed about my to-do list, and contemplated my lack of donut themed posts for this Friday. You know, the normal things that keep a pregnant lady up at night, donuts.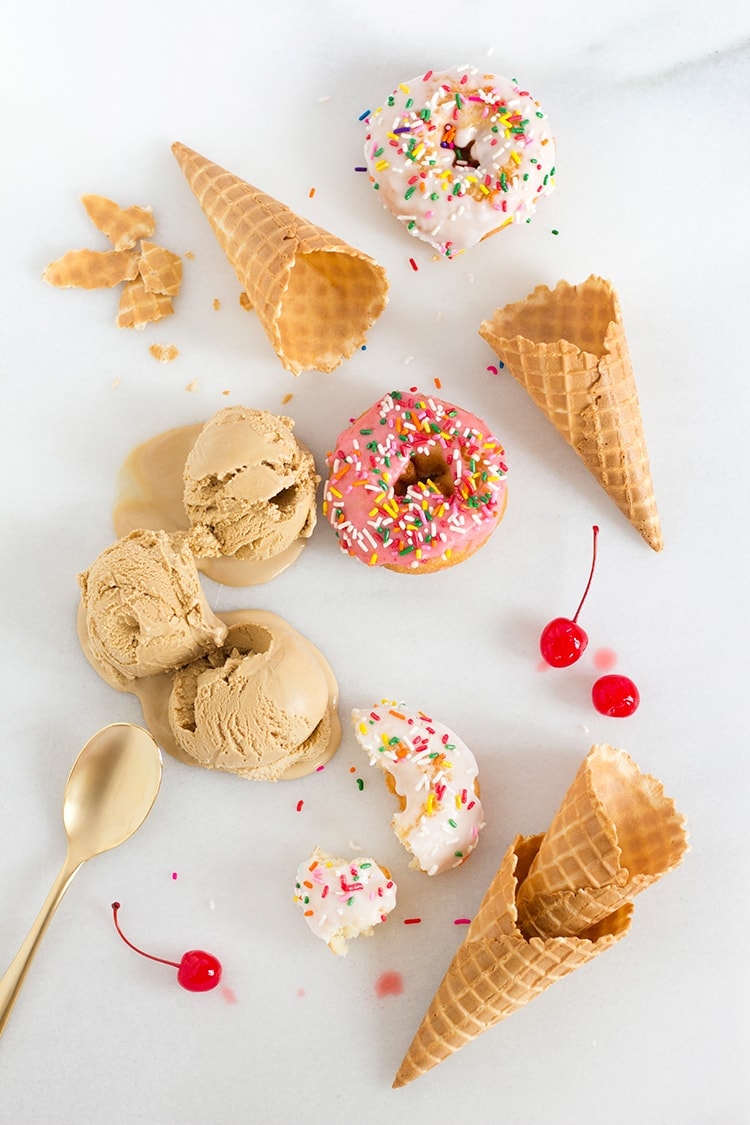 Then in a half sleep deprived, half hungry, heartburn induced haze it came to me…coffee ice cream mixed with crumbled-up cake donuts would literally be heaven in a bowl. Can you imagine, little bits of frozen cake donut and icing in coffee ice cream? I had to have it! In fact I had to have it right then and there in my uncomfortable and way too hot bed. It was torture I tell you!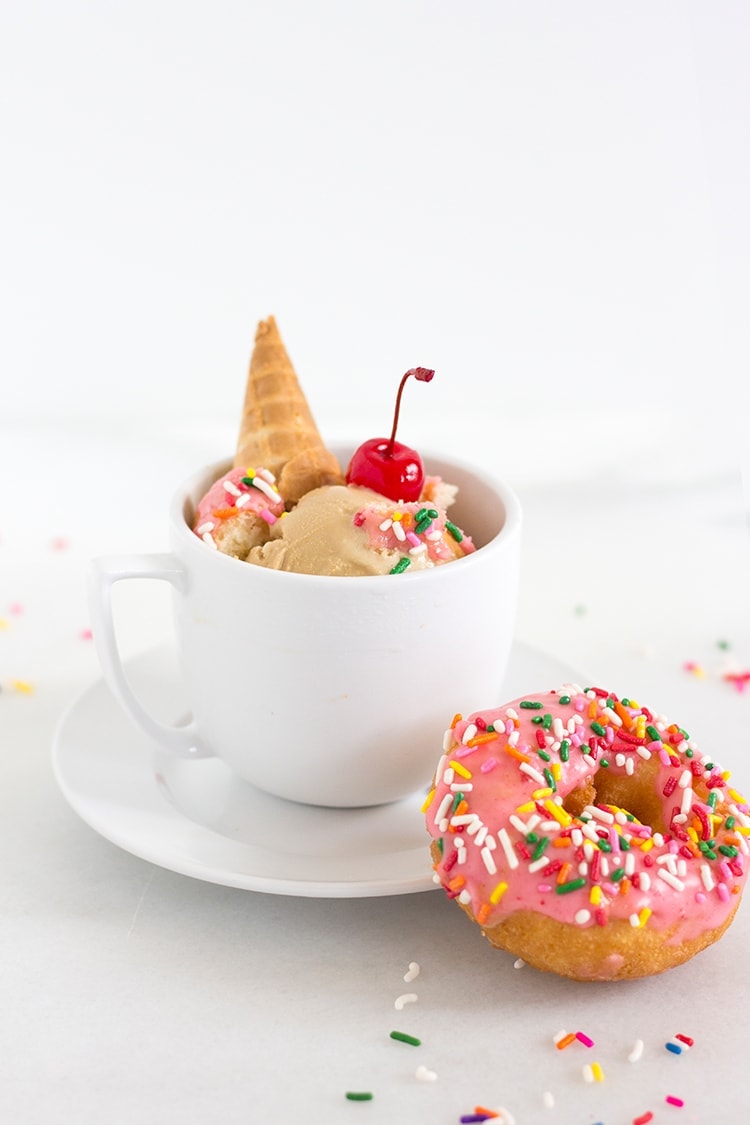 By Thursday afternoon a batch was made, and then devoured standing right there in the kitchen with my friend Christina and a whole box of waffle cones. It was so good, it was crazy good, it was like the best sort of right and wrong you've ever tasted. But mostly right.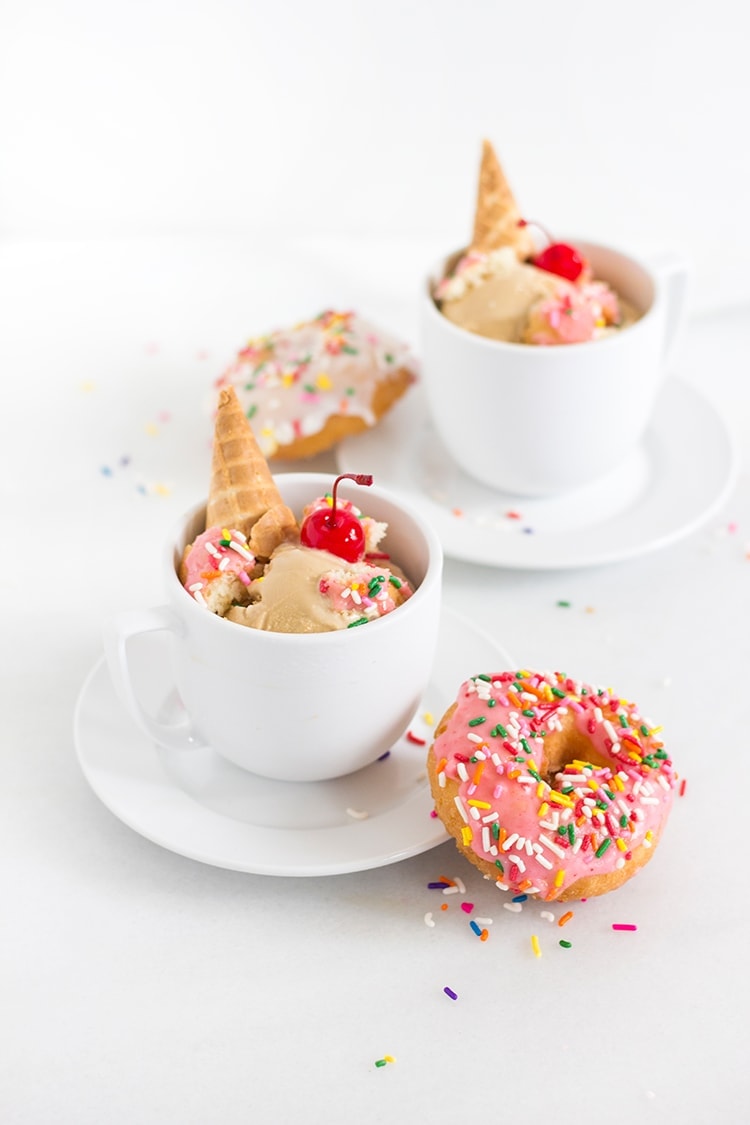 Coffee and Donut Ice Cream should be packaged and sold, and maybe it is, but all I know for certain is that you should make it at home. Make it today in fact! Go get a dozen pink and white glazed and sprinkled cake donuts and a quart of your favorite coffee ice cream and don't look back. This is how every #NationalDonutDay should be celebrated, pregnant or not!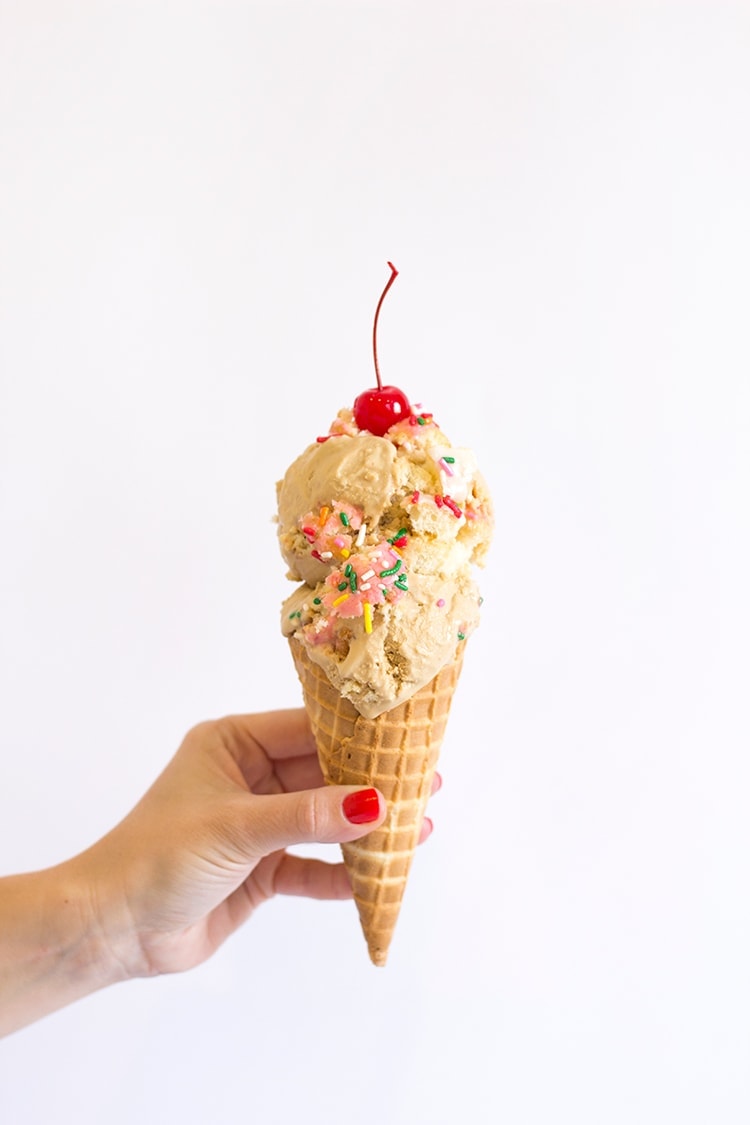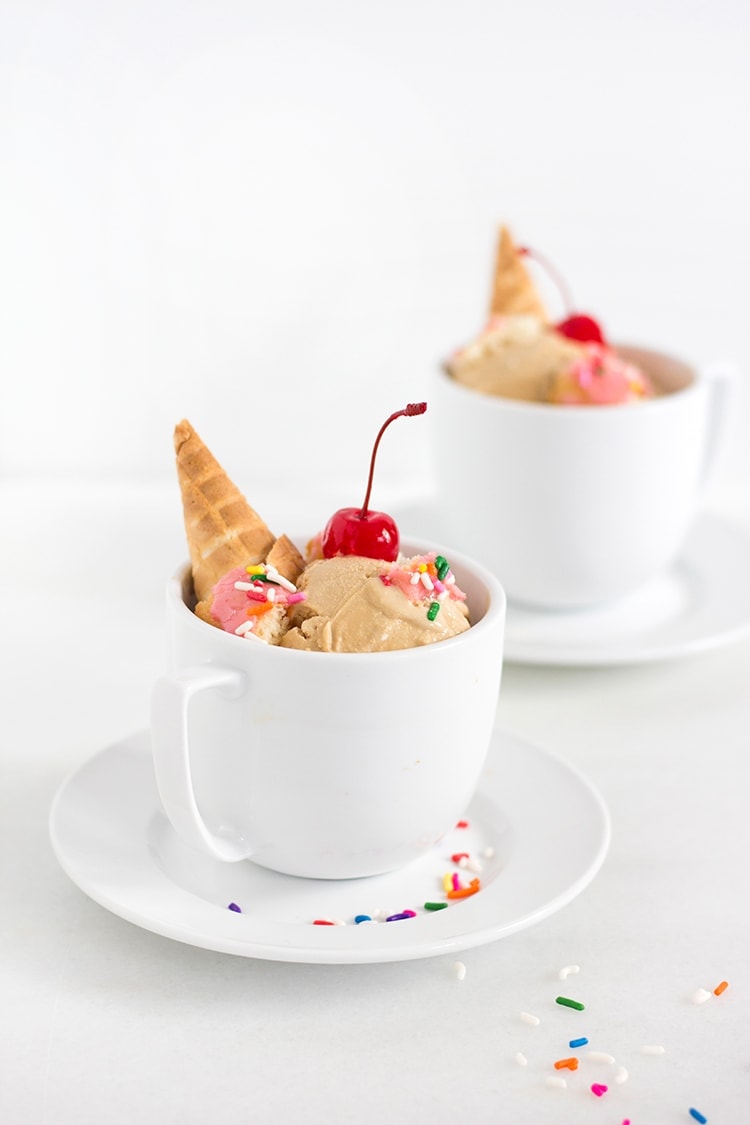 Coffee & Donut Ice Cream
2015-06-04 22:41:00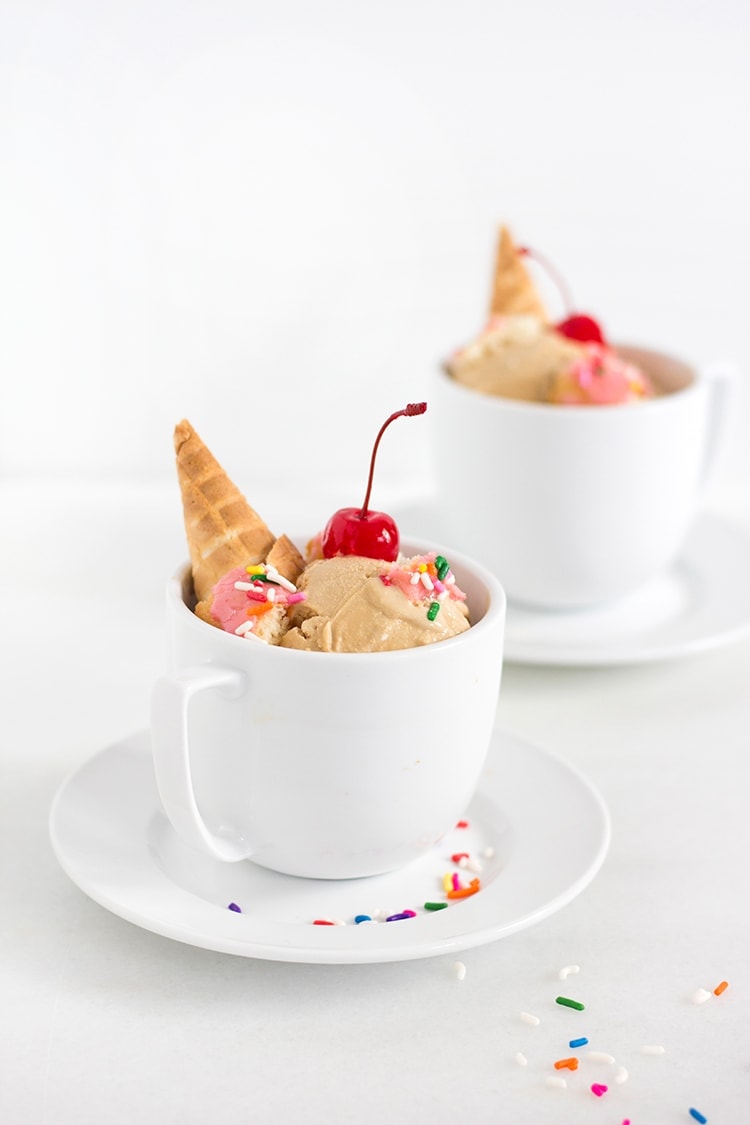 Coffee ice cream with bits of cake donut, icing and sprinkles.
Ingredients
1 quart coffee ice cream
6-8 glazed sprinkle cake donuts
(optional) waffle cones
(optional) maraschino cherries
Instructions
Cut donuts into large chunks with a knife and set aside.
In a large mixing bowl combine coffee ice cream (slightly softened) and donut pieces.
Gently cut and fold donuts into ice cream making sure not to break them up too much.
Scoop ice cream back into carton and freeze until hard.
Serve in a waffle cone or coffee mug topped with maraschino cherries & additional sprinkles if desired. Enjoy!
Freutcake https://www.freutcake.com/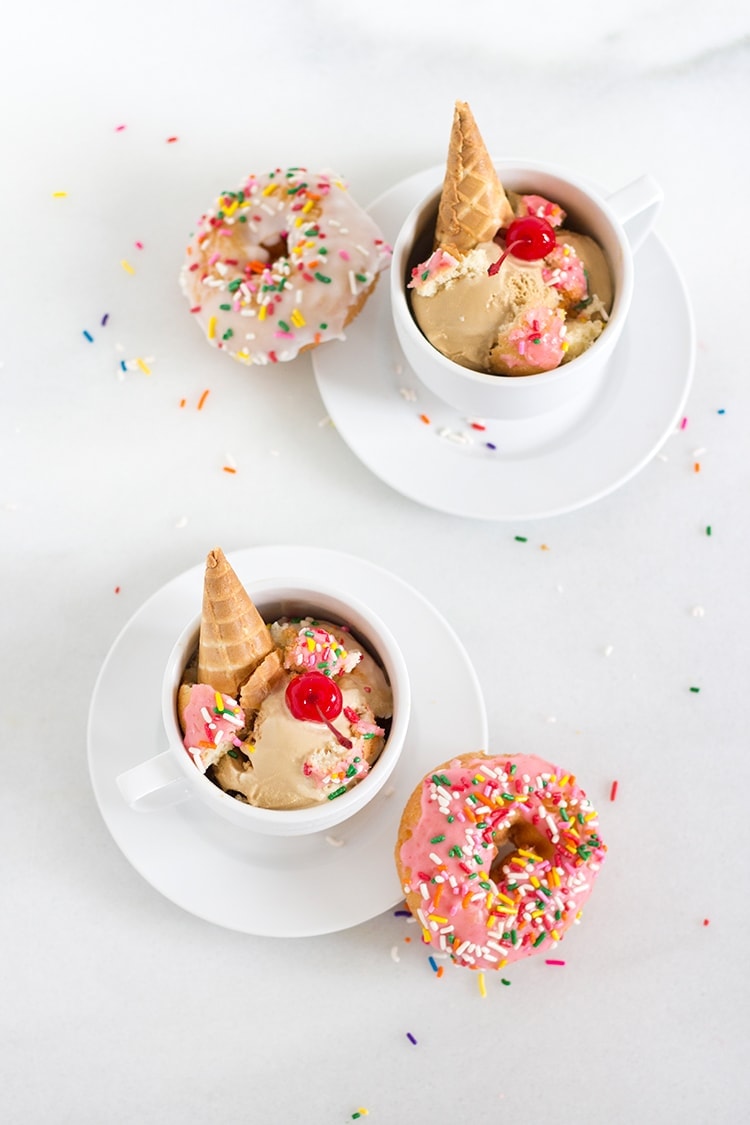 photos by Leah Bergman