What in the world is picnic cake, you might ask. It's just about any sheet cake that travels well and can be served at a barbecue or picnic, cut and served in squares right out of the pan. I'm sure you've had a cake like this before and chances are it was pretty darn good. The kind of cake that isn't going to win any beauty queen awards but that everyone wants the recipe for. Does picnic cake sound familiar?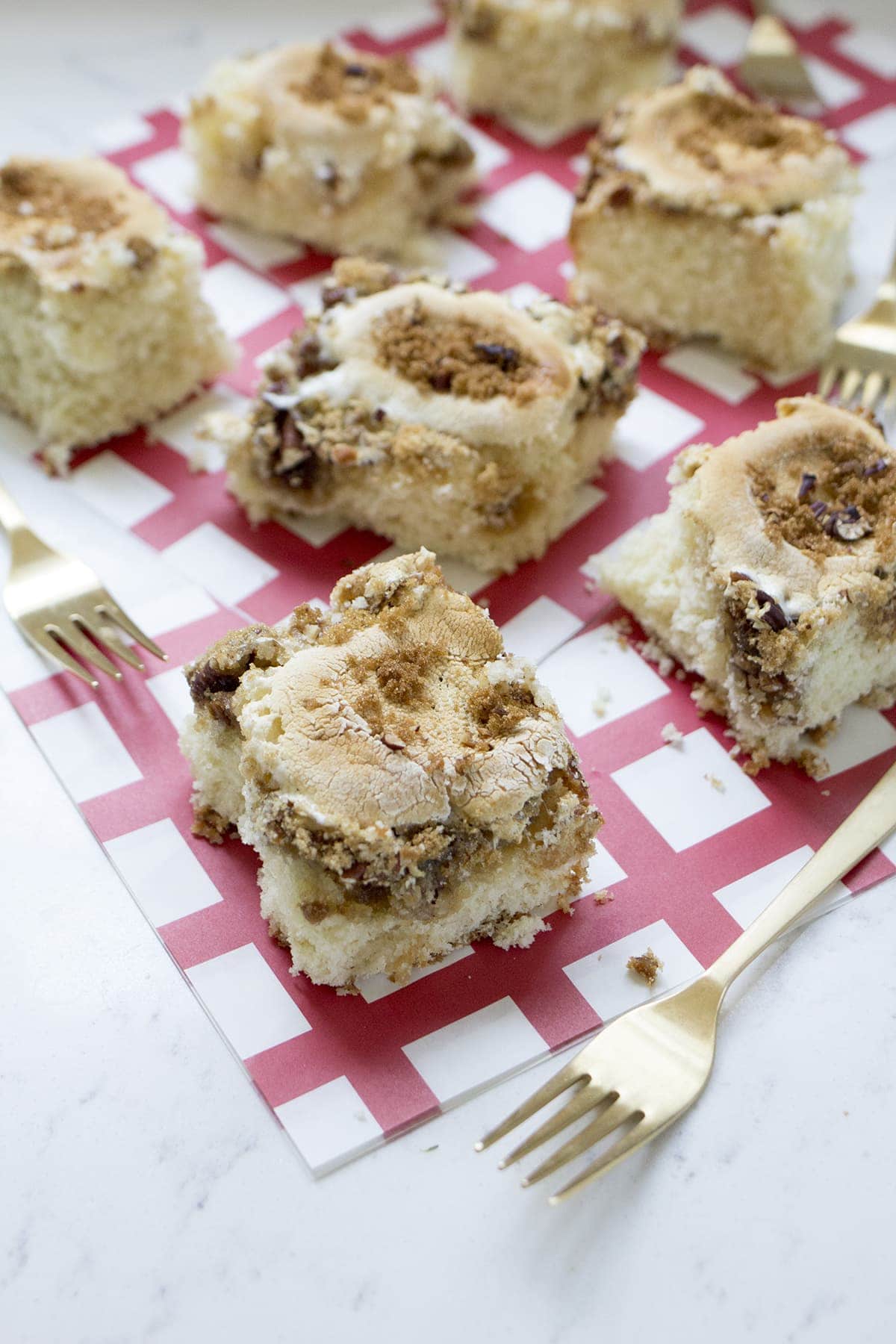 In this case, picnic cake is a homemade white cake topped with a mixture of chopped pecans, brown sugar and giant marshmallows and baked. Wild, isn't it? The nuts and sugar are reminiscent of a coffee cake while the marshmallows sort of spread and crisp and melt down into rounds of gooey deliciousness. And the crazy part about "toasted marshmallows" is, they hold that gooey quality long after baking. So you can literally bake this cake, let it cool and take it right to your next pot-luck or family party and it will be delicious hours later.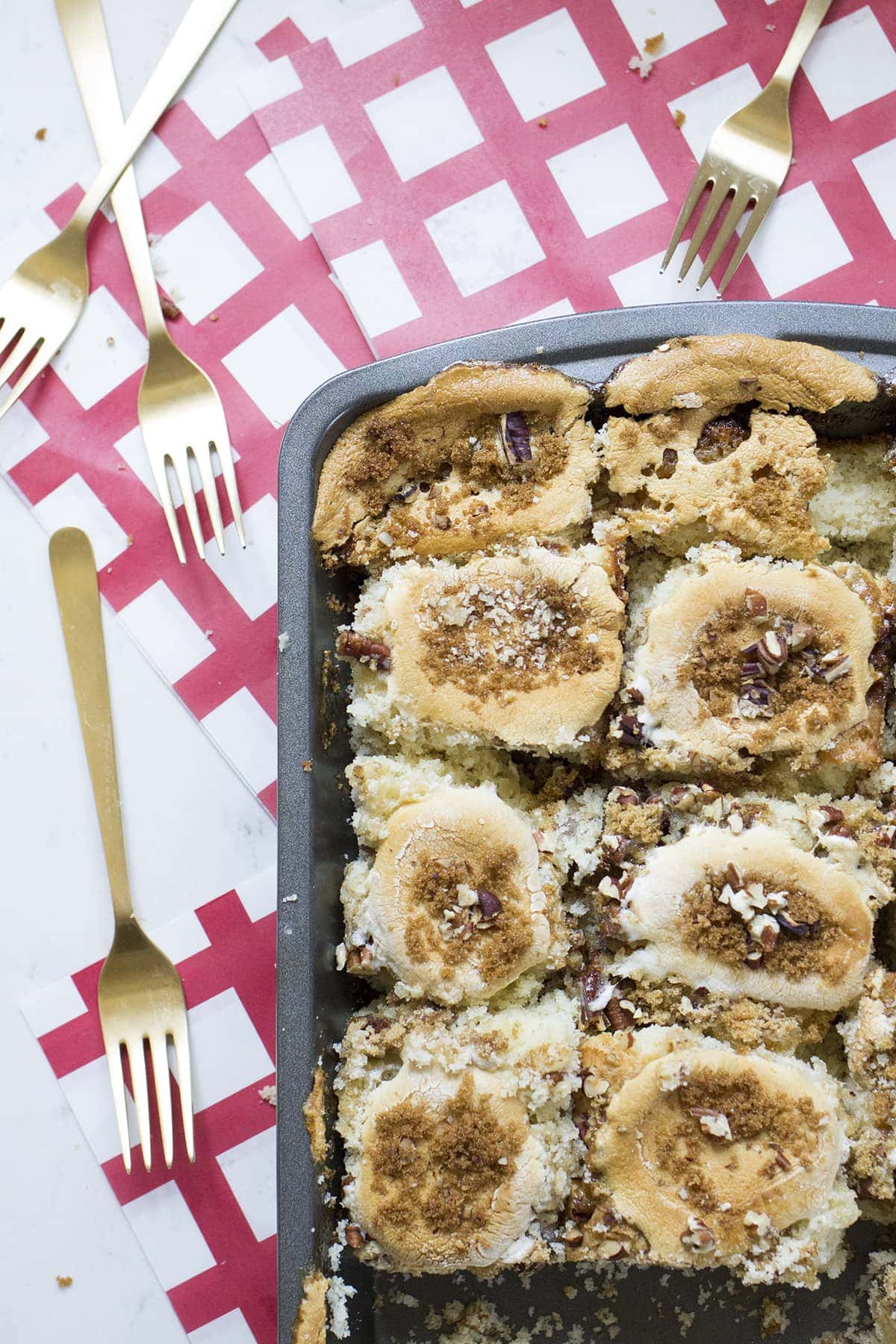 Plus the marshmallows create an easy cutting guide. One giant toasted marshmallow per slice is how I served it. The twins liked this cake a bit too much. "CAKE! CAKE!" "Ma-mooooo." (That would be marshmallow in toddler talk.) I liked how easy it was to make and how magically the toppings melted.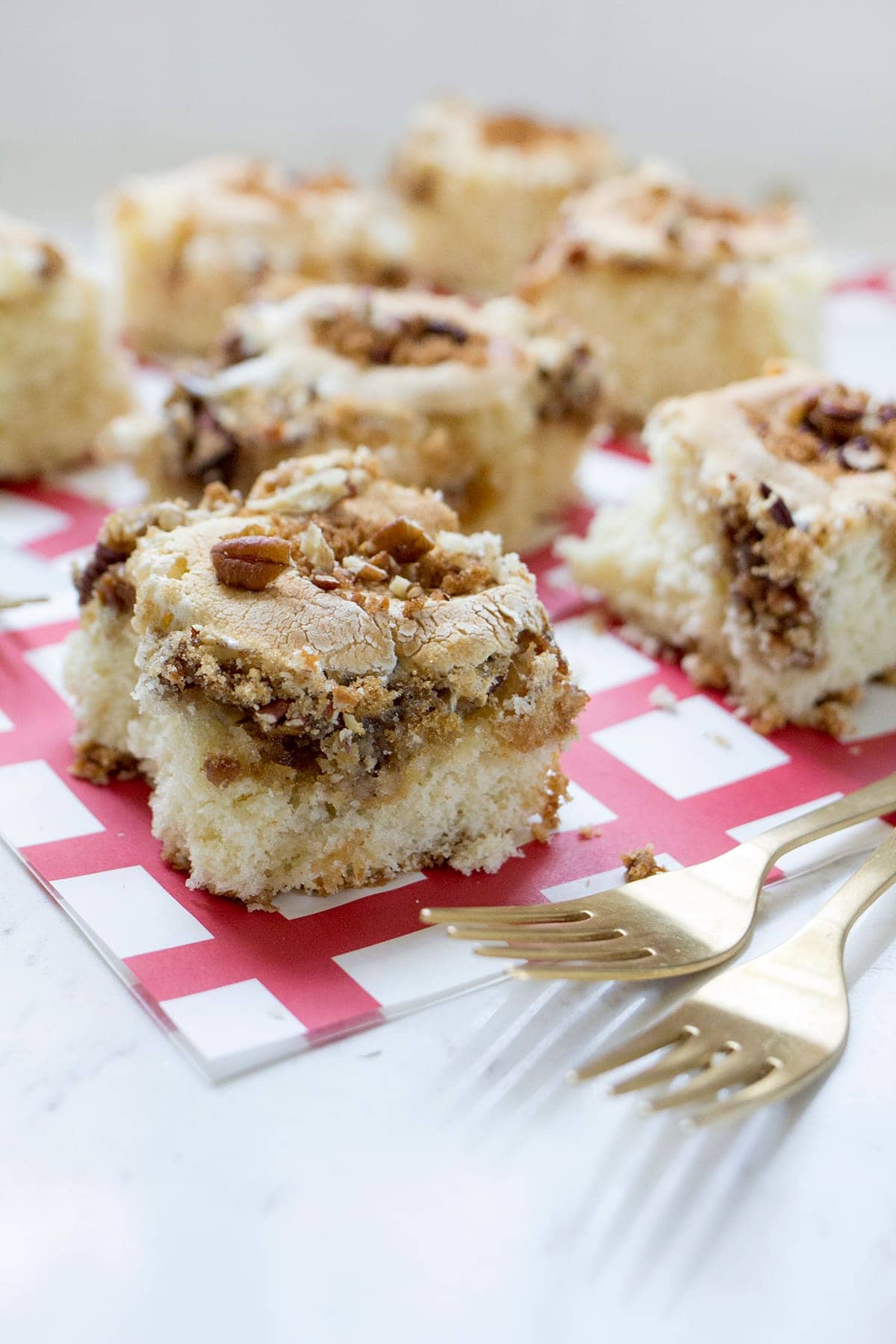 Magic Picnic Cake...that's what it should have been called. It may not be the show-stopper on the dessert table but it's guaranteed to induce plenty of "Mmm, mmm, what's in this cake?!" responses from your family.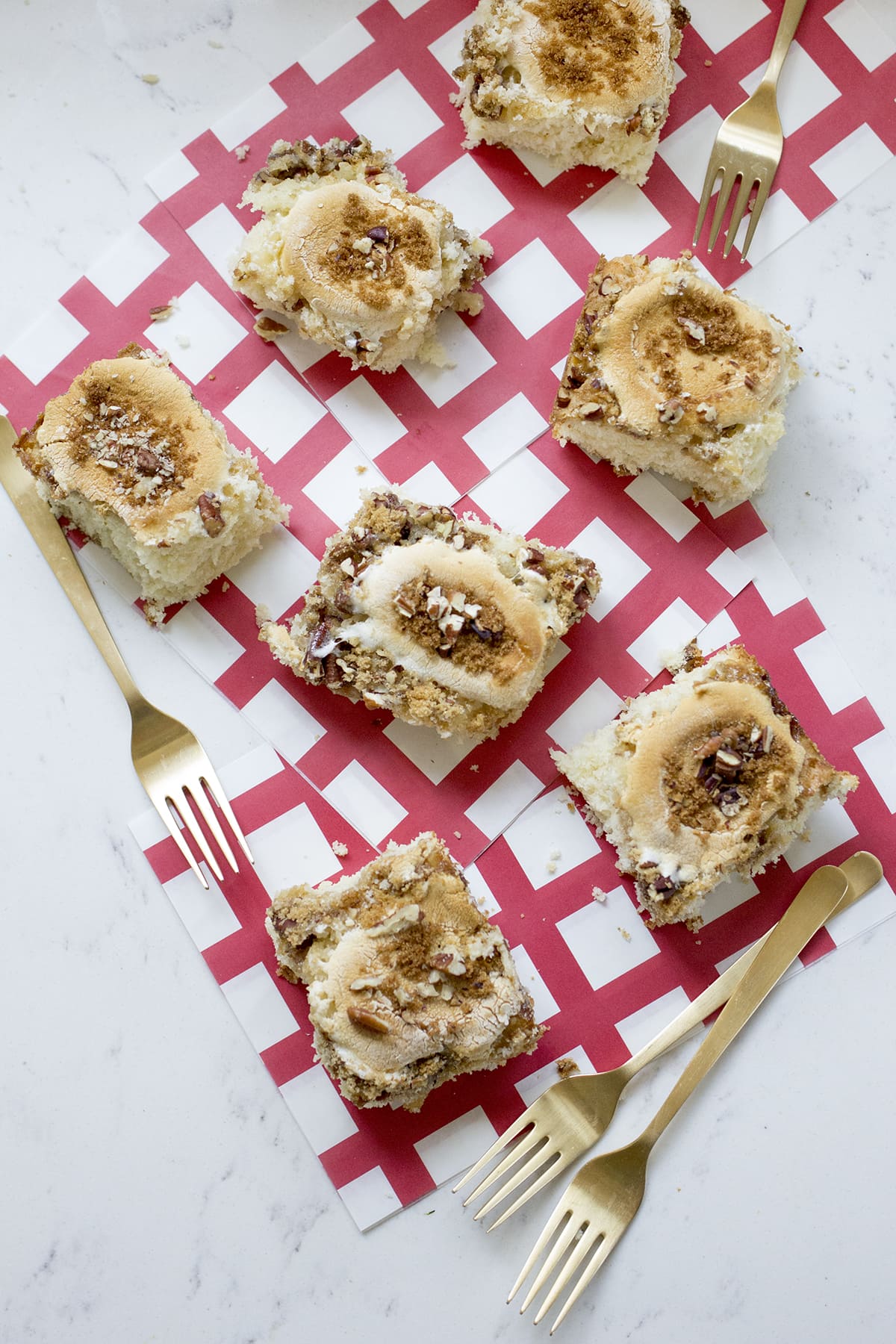 Recipe Note: When I first made this cake I added the marshmallows to the top of the cake batter before sprinkling on the nuts and sugar. I would recommend adding the nuts and sugar first followed by the marshmallows so that the crumb topping melts down into the batter instead of sitting on top. Yum!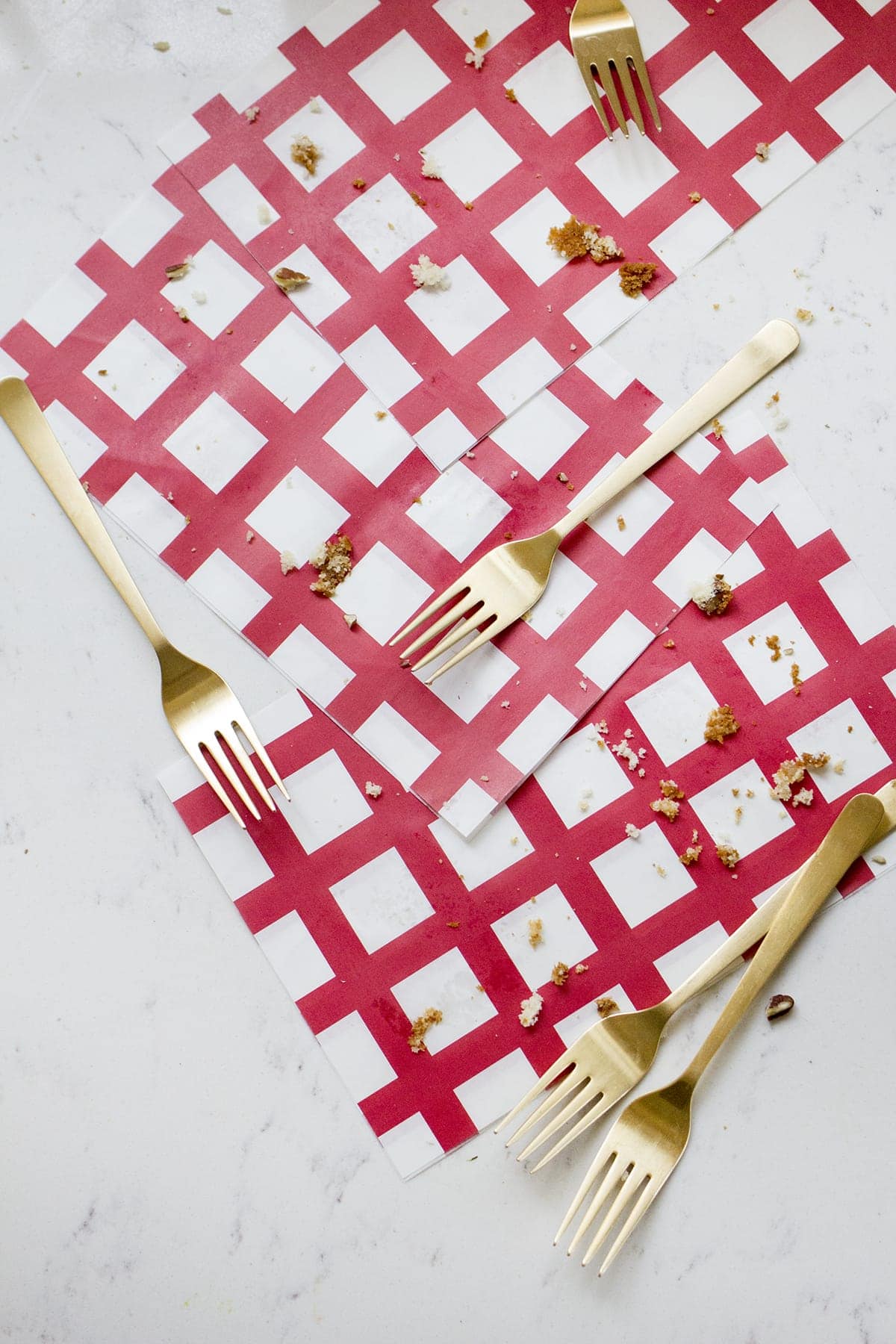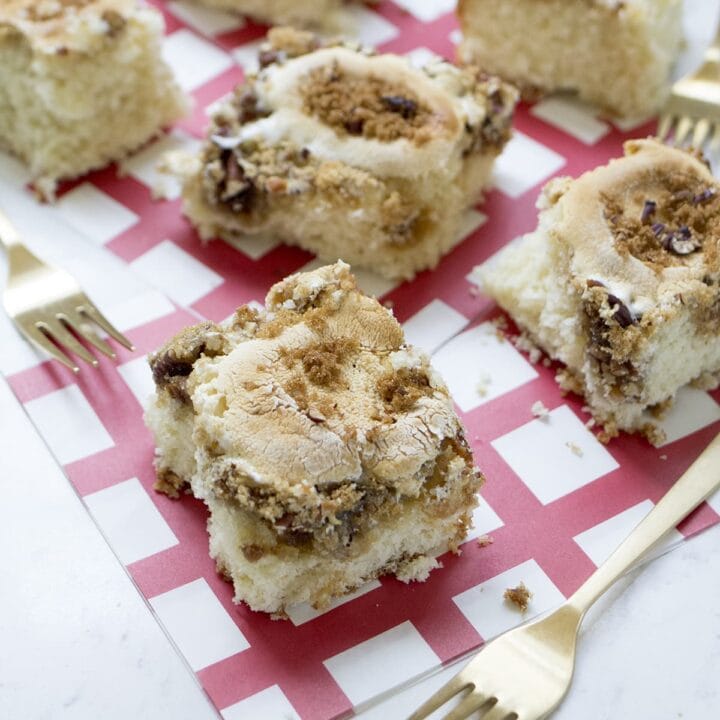 Picnic Cake
A marshmallow crumb white cake perfect for parties or picnics!
Ingredients
½ cup shortening
1 ½ cups sugar
2 eggs
1 ½ cups flour
3 teaspoon baking powder
½ teaspoon salt
1 teaspoon vanilla extract
1 cup whole milk
Topping:
9 jumbo marshmallows
½ cup brown sugar
½ cup chopped pecans
Instructions
Cream shortening and sugar. Add eggs, one at a time, beating after each addition.
Sift flour, baking powder and salt together, and add alternately with milk. Add vanilla.
Pour into greased 9"x13" cake pan.
Cut marshmallows crosswise and in a small bowl mix together brown sugar and nuts. Sprinkle sugar and nut mixture over the cake batter and then top with marshmallow, spaced out evenly.
Bake at 350 degrees for 40-45 minutes until a cake tester comes out clean.
Take the cake to the picnic right in the pan. Serves 15.
Save