This post was sponsored by Country Crock®. All opinions are my own.
Whoever discovered the magical combination of chocolate and peppermint should be given an award…or at very least a lifetime supply of cookies. The combination never disappoints from hot chocolate drinks to these Double Chocolate Peppermint Cookies that I'm making for Christmas.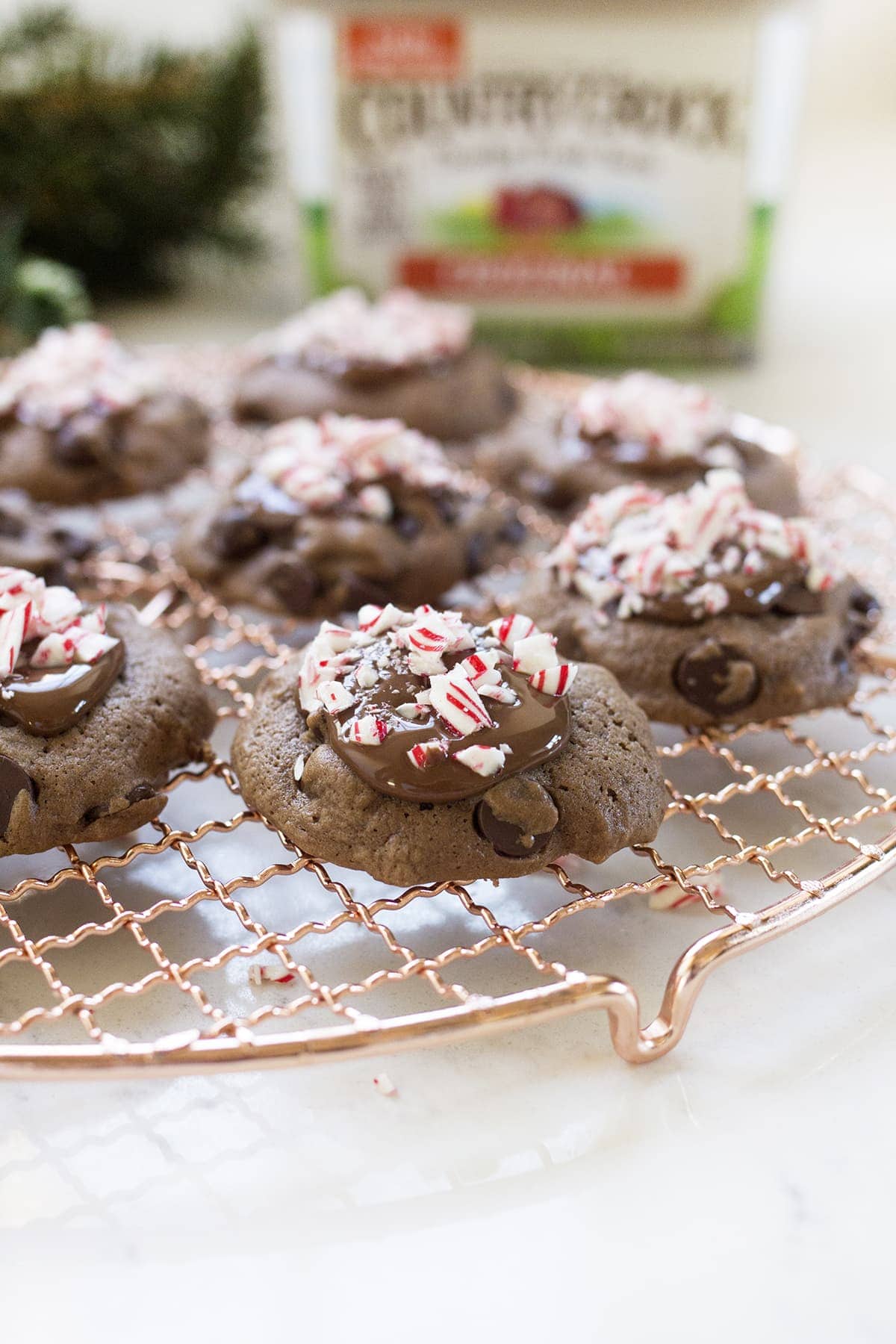 They are so darn chocolatey full of holiday spirit, I can't even control myself around them. Which is why I'll be gifting them away (quickly) for family to enjoy this Christmas. Haha!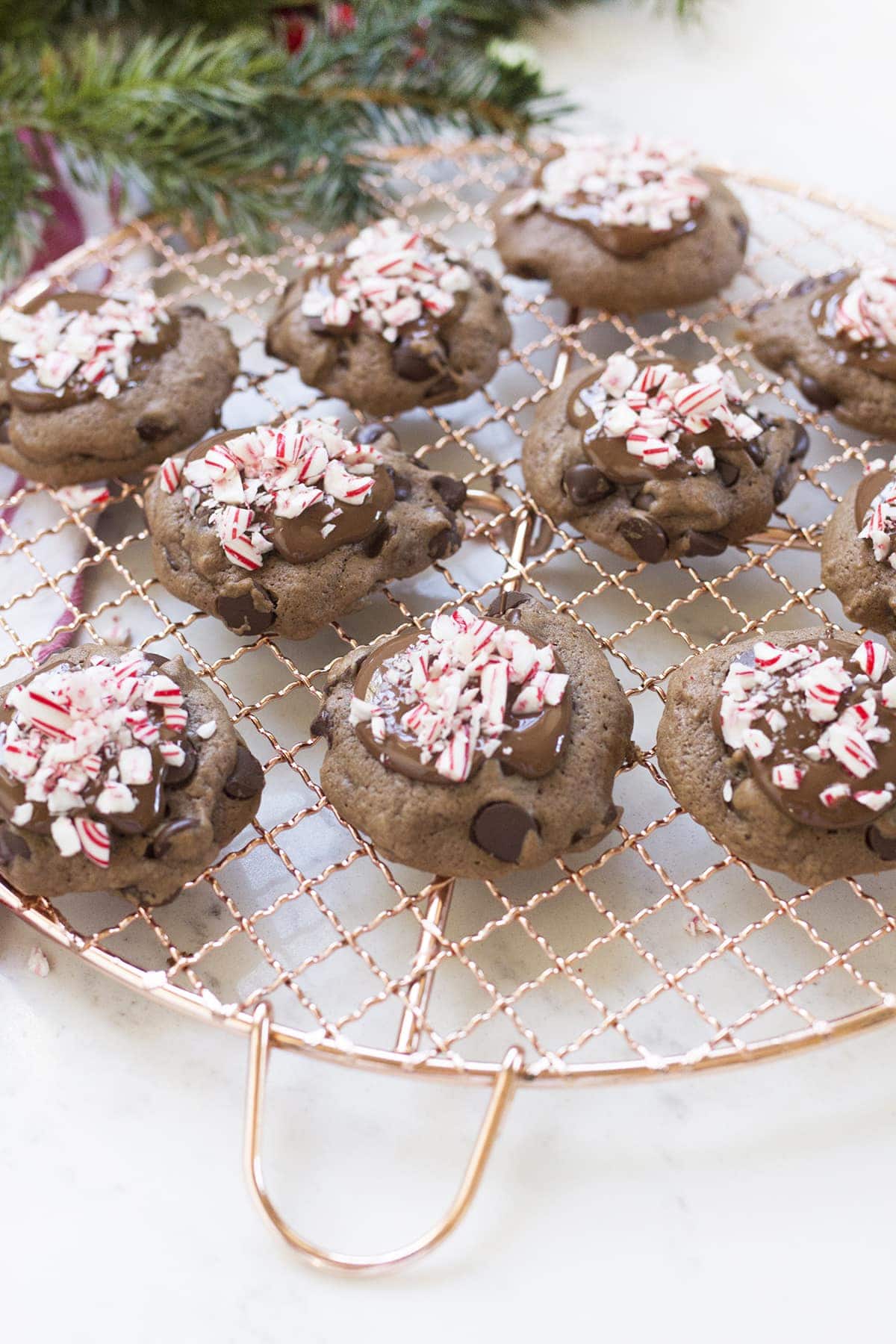 If you read my post on Rudolph cookies you'll remember that I partnered with Country Crock® to try their Make It Yours™ Cookie Recipe. It's basically the only cookie dough recipe you need because it's so easily customizable with endless possibilities for mix-ins.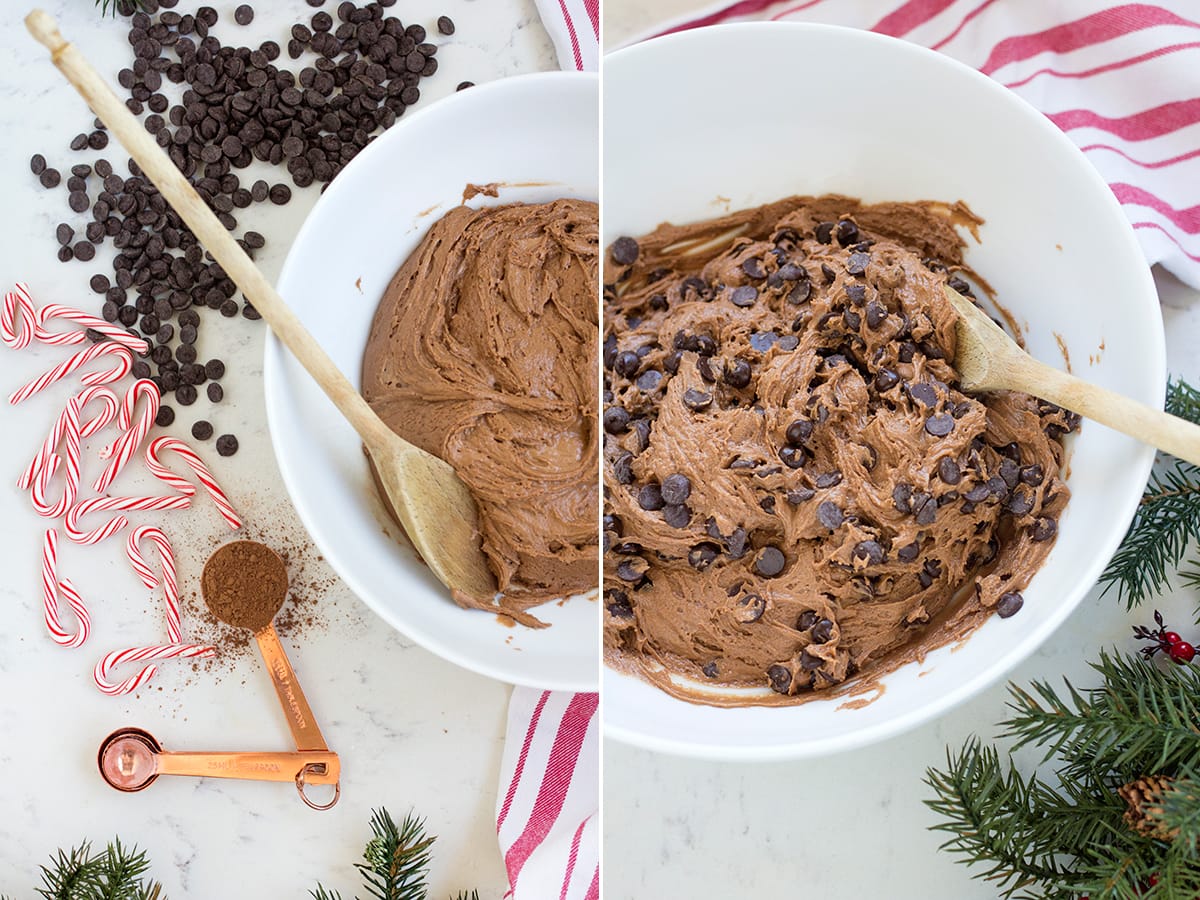 And like I mentioned before I'm a hard core butter lover so the fact that I really enjoy making this dough says something! The consistency of the dough is creamy and beautiful to work with and bakes up like a charm every single time. Thank goodness because no-one has time for temperamental cookies during the holidays, am I right?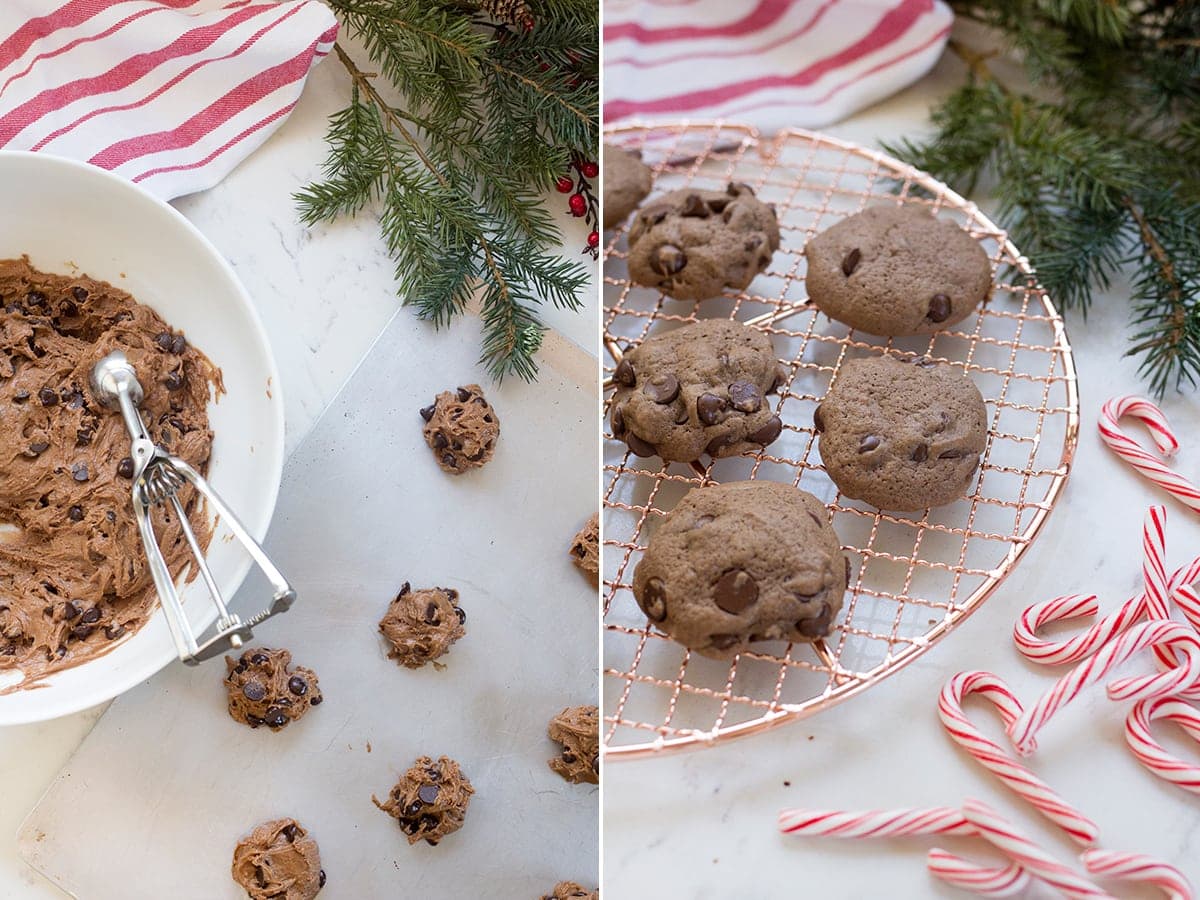 With my Rudolph cookies, I mixed in dried cherries, white chocolate chunks and pecans then drizzled the cookies with more white chocolate and topped them with a Rudolph cherry nose, so fun! Today, I'm using the same cookie dough recipe but making it chocolate with the addition of cocoa powder and plenty of chocolate chips mixed in.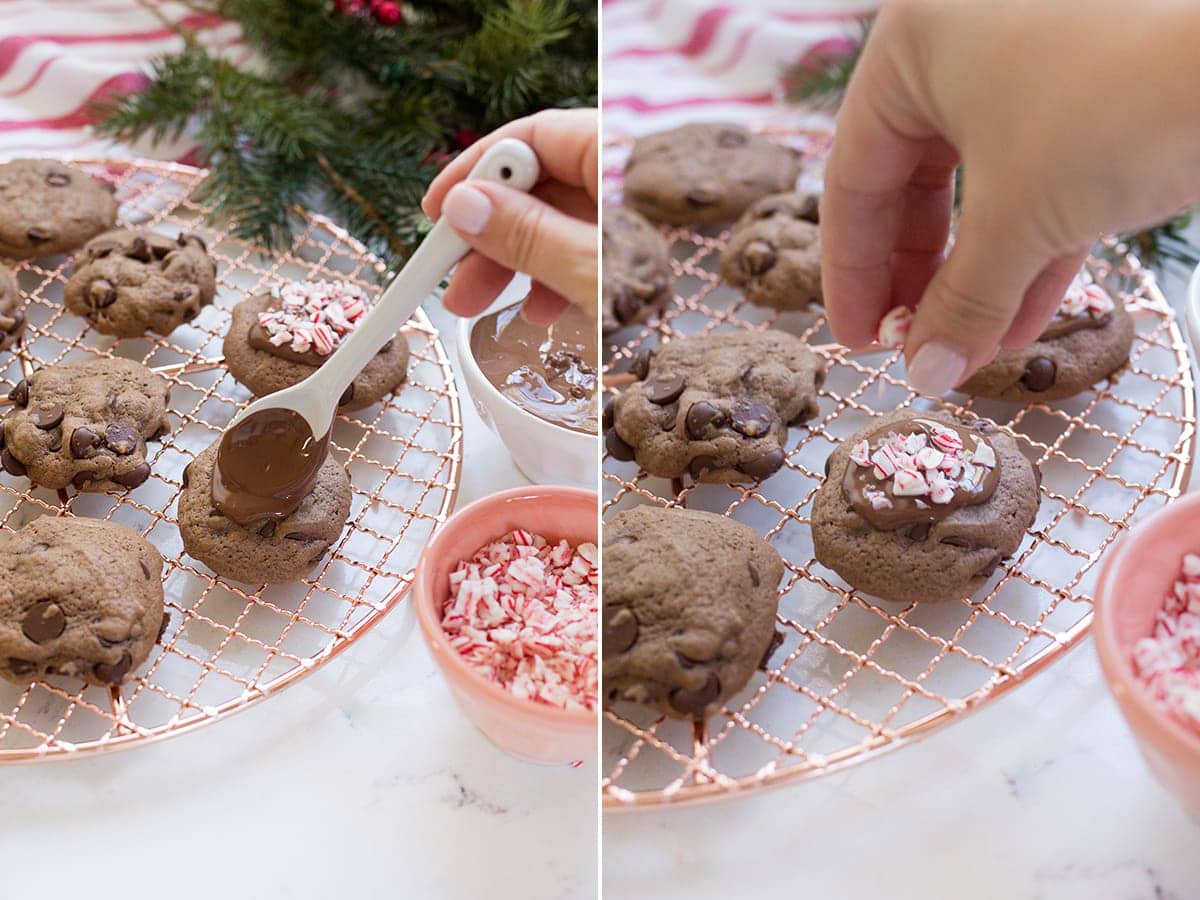 Basically a double chocolate cookie that will satisfy any and every chocolate lover on your list. (Hello, Mom are you reading this?) Then, when the cookies have cooled, an extra dollop of melted chocolate and a sprinkle of crushed mini candy canes finish them off. Do you hear Santa's bells yet?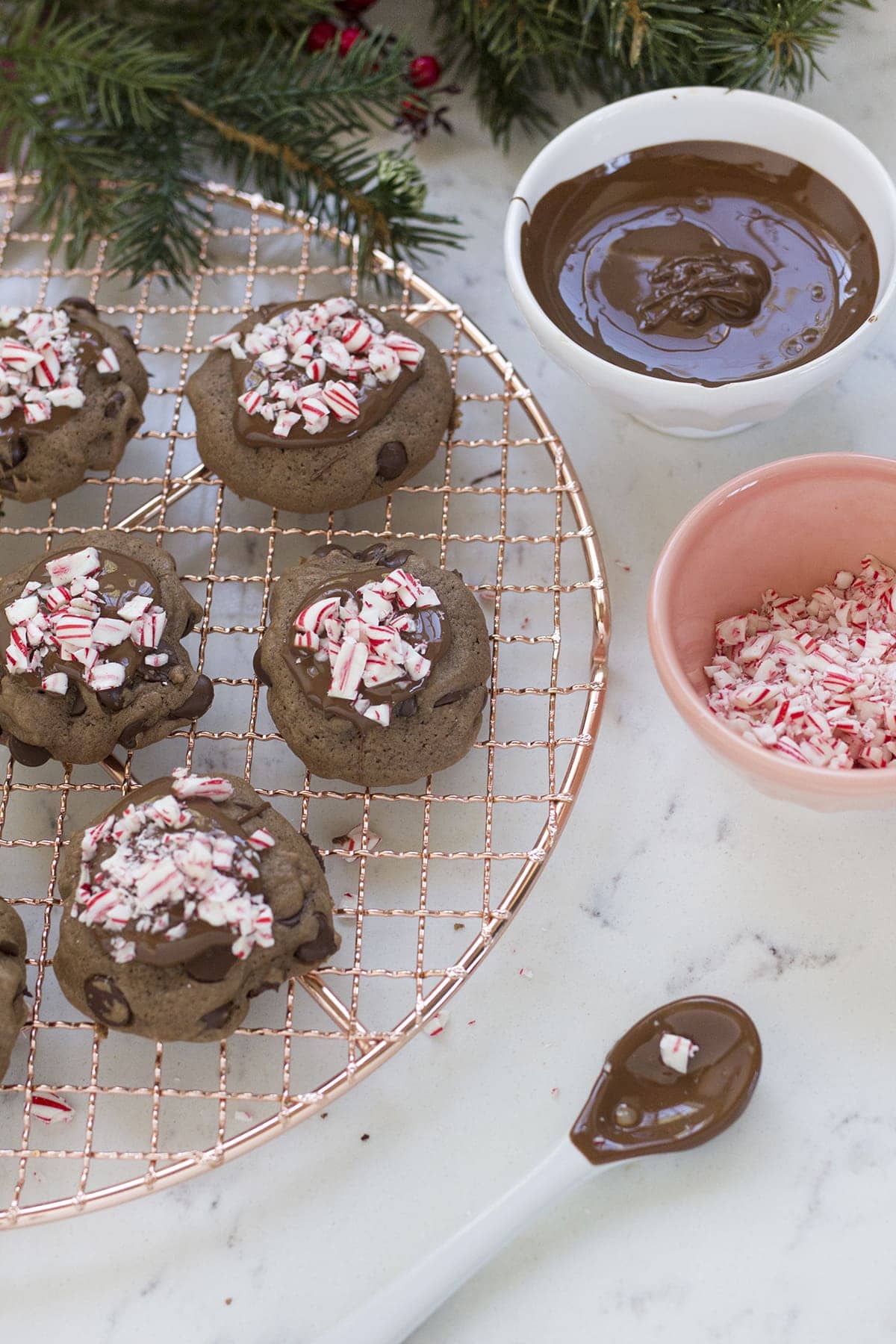 And while we're on the topic of Santa, what cookies are you leaving out for him? I'm pretty sure he got stiffed at my house last year, what with the new baby twins and all…so this year I'm determined to make it up to him. If you're listening Santa, I'll have a plate of these Double Chocolate Peppermint Cookies waiting for you with an extra large glass of egg nog. Mmm, kay?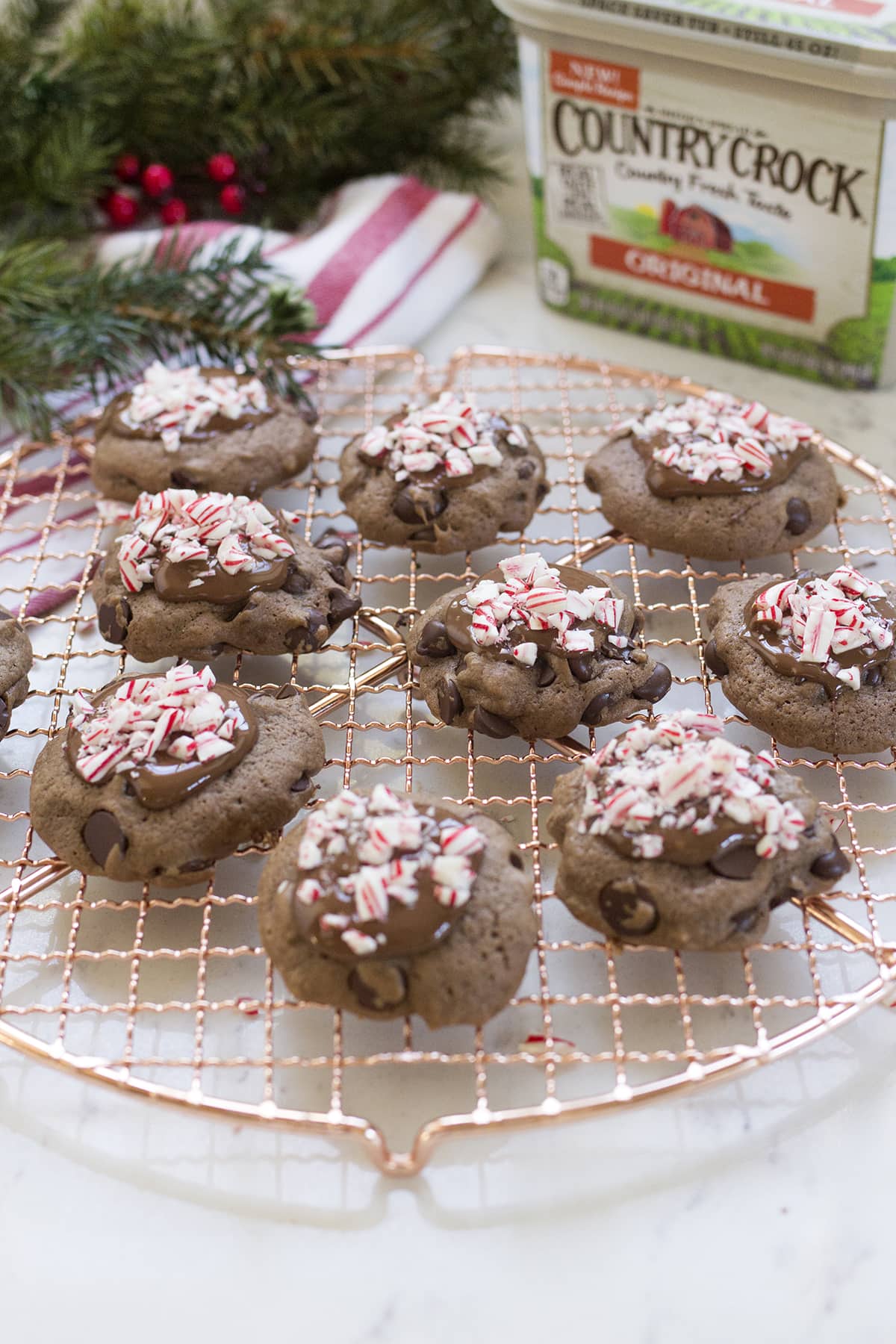 So, what are some of your favorite holiday cookie mix-ins and flavor combinations? I hope you will give this recipe a try then come back and tell me all about how much you loved them!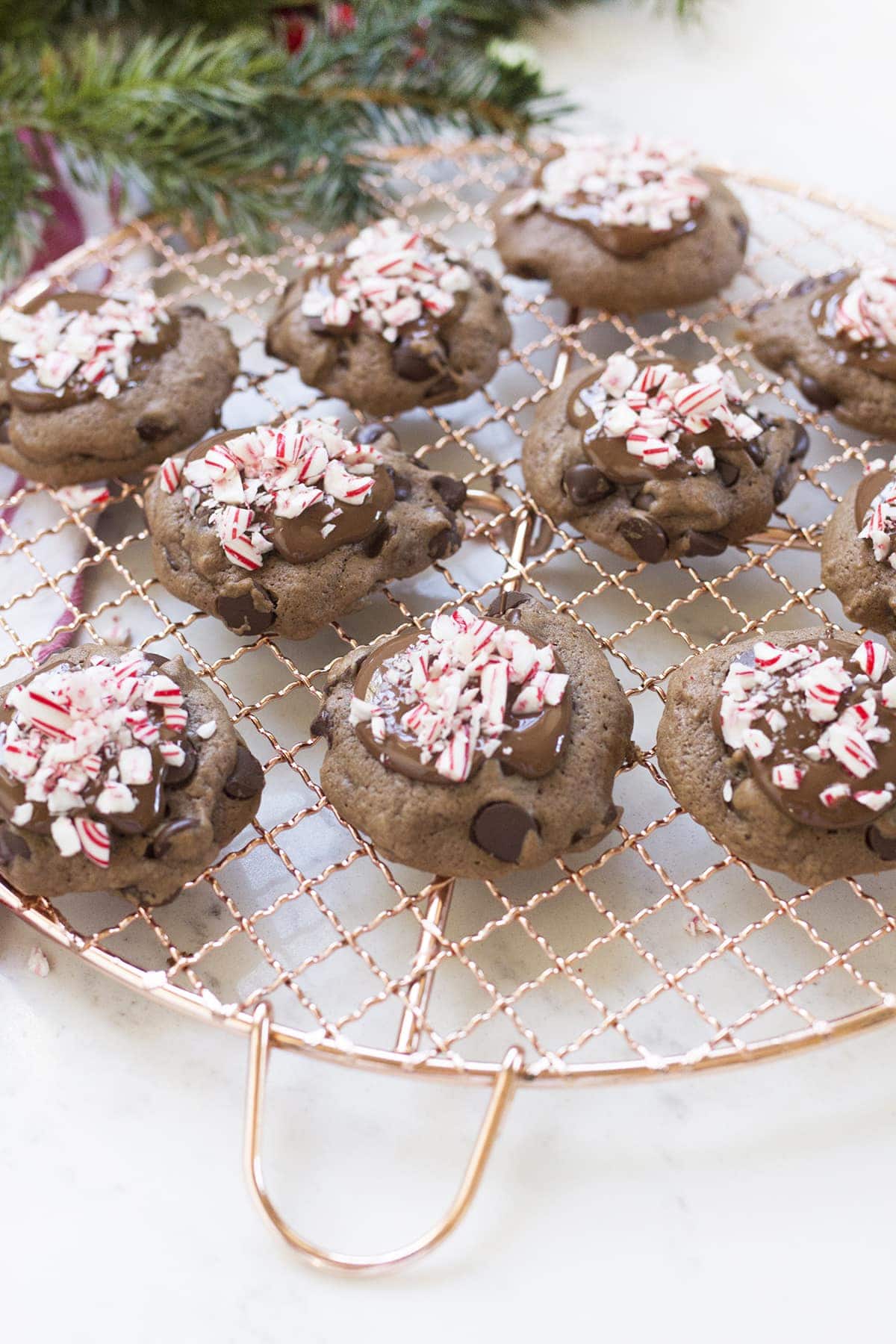 Make It Yours™ Double Chocolate Peppermint Cookies
2016-12-17 13:01:51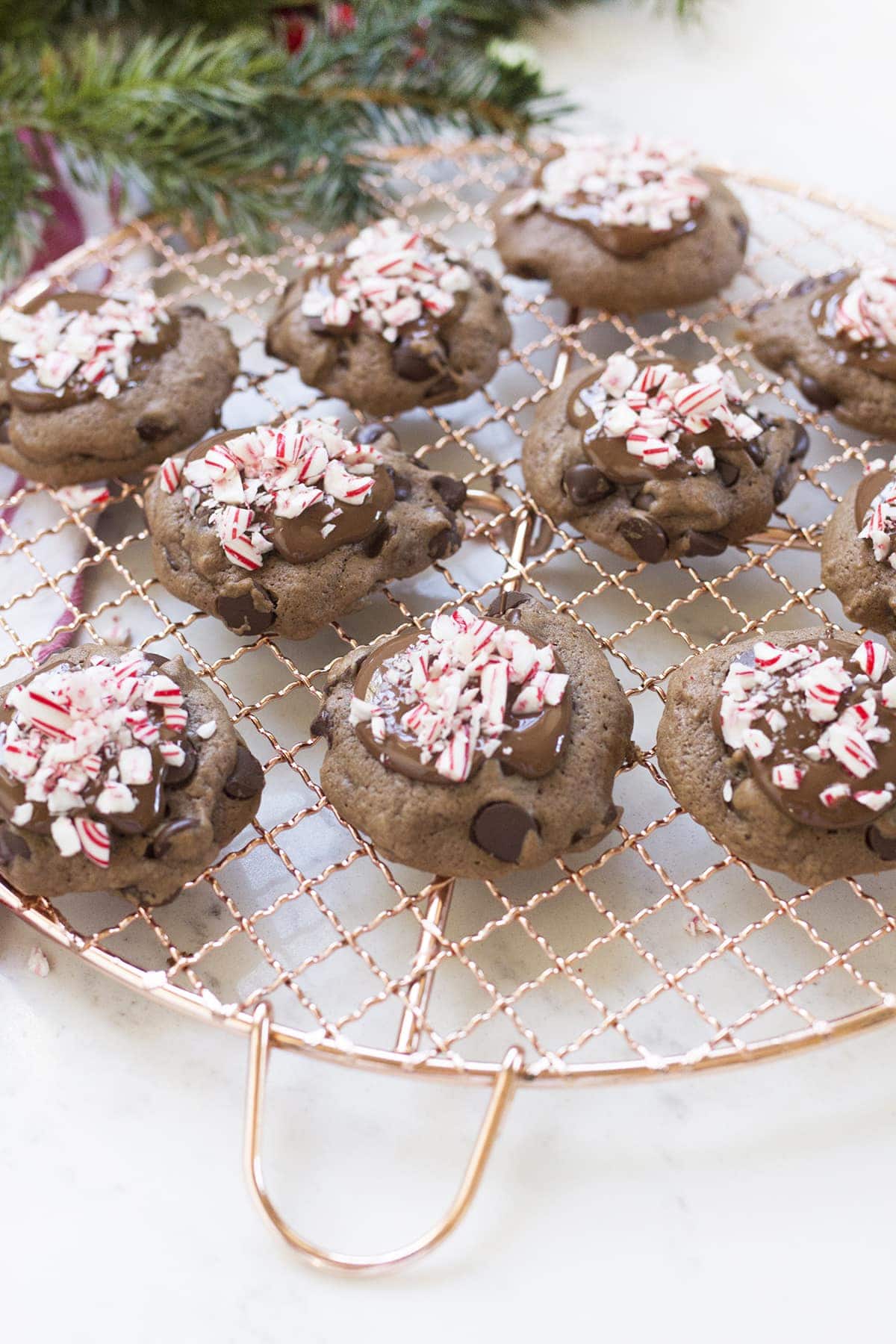 A double chocolate chip cookie topped with melted chocolate and crushed peppermint candy is the perfect decadent Christmas Cookie!
Ingredients
1 cup Country Crock®
¾ cup packed brown sugar
¾ cup granulated sugar
1 large egg
1 large egg yolk
2 tsp. vanilla extract
3 cups all-purpose flour
1 tsp. baking powder
¾ tsp. salt
¼ tsp. baking soda
2 Tablespoons unsweetened cocoa powder
2-12 oz bag chocolate chips, divided
mini candy canes for topping, crushed
Instructions
Preheat oven to 375°. Mix brown sugar, granulated sugar, Country Crock spread, egg, egg yolk and vanilla into a large bowl until well mixed. Stir in flour, baking powder, salt and baking soda and cocoa powder until blended (dough will be soft and creamy).
Stir in 1-12oz bag of chocolate chips. Drop dough by rounded tablespoonfuls onto ungreased baking sheets 3-inches apart. Bake 10 to 12 minutes until edges are lightly golden. Cool 1 minute on wire rack; remove from baking sheets and cool completely.
In a heat proof glass bowl over a pot of gently simmering water, melt second bag of chocolate chips on low heat. Stir frequently until chips are completely melted.
Once cookies are cooled spoon about 1 tsp melted chocolate onto each cookie and sprinkle with crushed candy cane. Allow chocolate to cool and set before gifting.
Freutcake https://www.freutcake.com/