Is it just me or has this week flown by? Tomorrow we leave for Hong Kong, a trip that quite honestly I am feeling completely unprepared for. Let's just say, I haven't even packed! (Oy vey.) But in other news, I finished a couple of exciting new projects this week, painting my dining room (more on that later), and managed to make a fun cocktail that I'm sharing over on Style Me Pretty Living today, so I don't feel like a complete failure.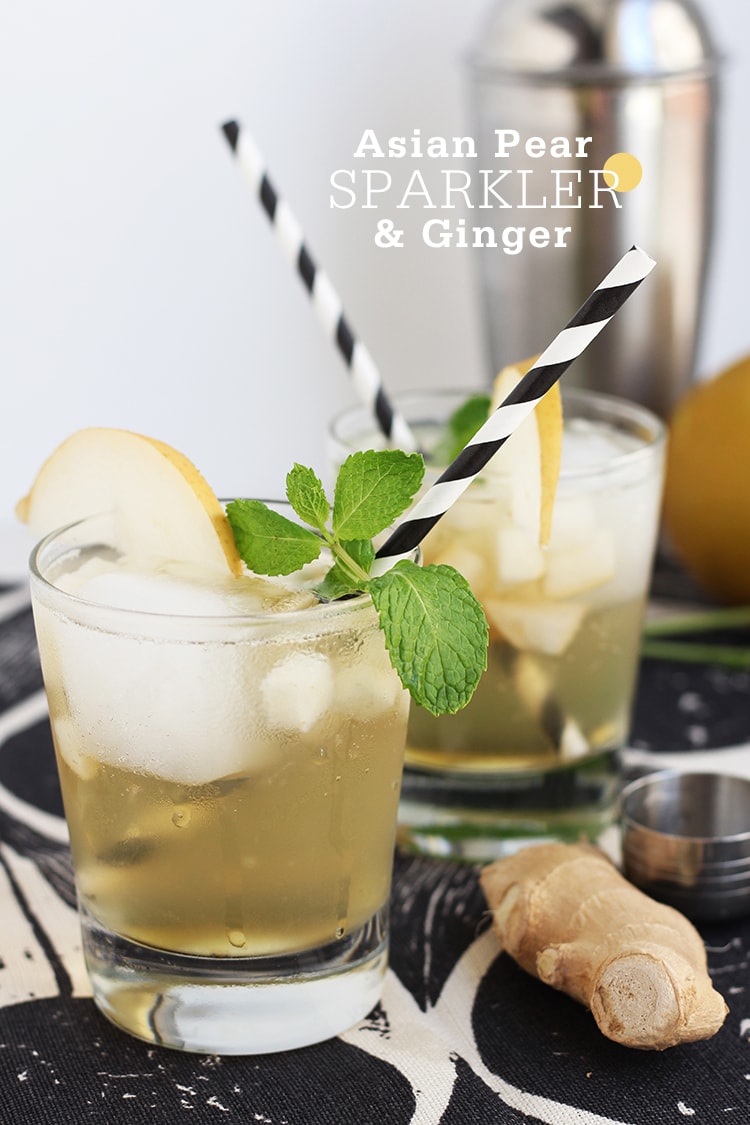 Yes, this Asian Pear & Ginger Sparkler is my ode to China and all of the amazing food I plan to eat this next week. If you haven't tried Asian Pear you simply must! It's crisp and sweet with a subtle pear flavor and best eaten ice cold. Sort of the like a crisp green apple and a pear were combined to make one perfect fruit. Of course you could always substitute a nice ripe Bosc pear in it's place if you can't find Asian Pears in your grocery store or Asian market.
Have a great weekend, friends! The next time I post it will be from China. Cheer, Leah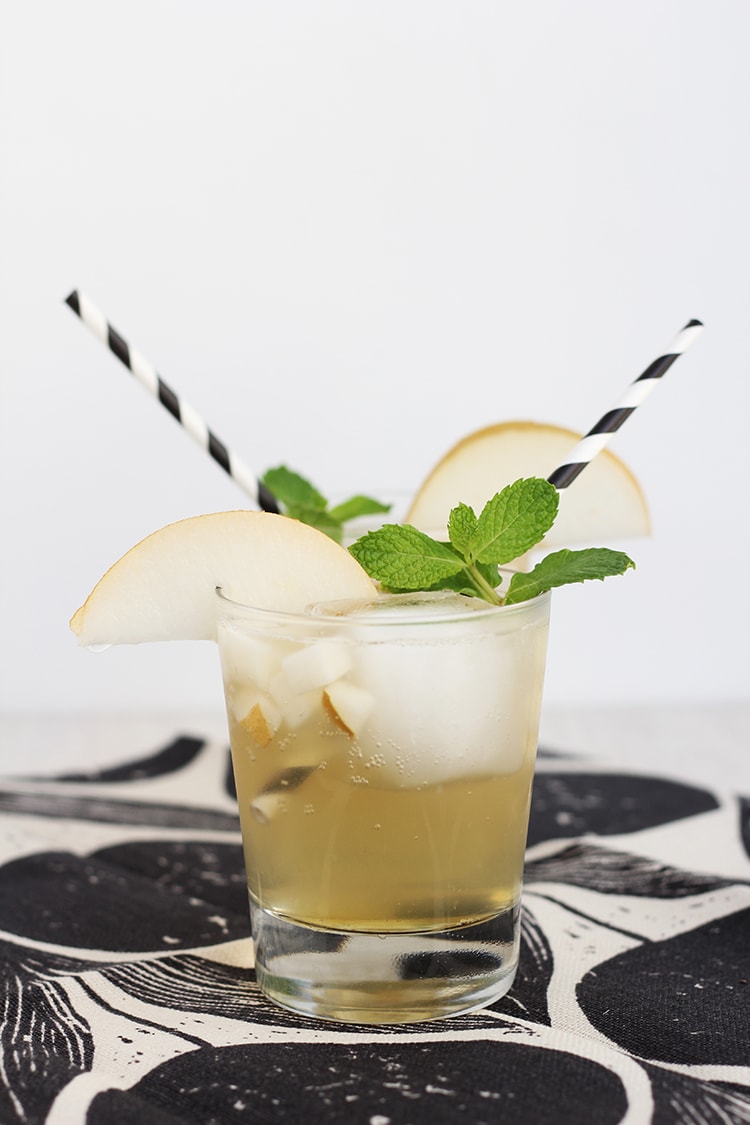 photos by Leah Bergman for Style Me Pretty Living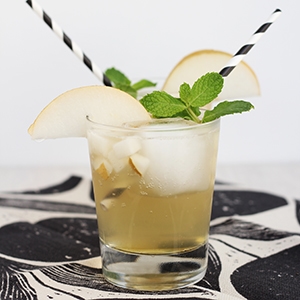 Asian Pear & Ginger Sparkler
2014-09-18 16:01:35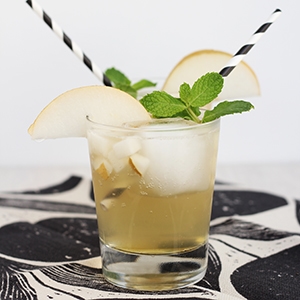 Ingredients
4 oz. Vodka or Pear flavored vodka
1 oz. Fresh lemon juice
1 Asian Pear, chopped and cored plus slices for garnish
Ginger ale, to top
Ginger Syrup (recipe follows)
mint for garnish
Ginger Syrup
¼ cup sliced, peeled ginger
1 cup sugar
1 cup water
Make the ginger syrup
In a small sauce pan combine sliced ginger, sugar, and water. Bring to a boil over medium-high heat. Remove from heat and allow to cool to room temperature. Strain out ginger and discard, reserving syrup in an airtight container until you are ready to use.
Assemble the cocktail
Divide 1/2 chopped pear between two glasses and add the rest to a cocktail shaker. Muddle well with vodka, lemon juice and ginger syrup allowing pear to release it's flavors.
Fill with ice and shake until well chilled.
Strain into prepared glasses, top with Ginger ale and garnish with a slice of pear and a sprig of mint. Serve.
Freutcake https://www.freutcake.com/