What would Valentine's Day be without a sweet and romantic cocktail for two? Well...just another date night I suppose! Fear not, I have your Valentine's Day festivities covered with this recipe for a Cherub's Cup. Muddled Strawberries, elderflower liqueur, and sparkling Rosé make this a cup filled with the flavors of love. To see more of this cocktail visit Style Me Pretty Living today! Cheers.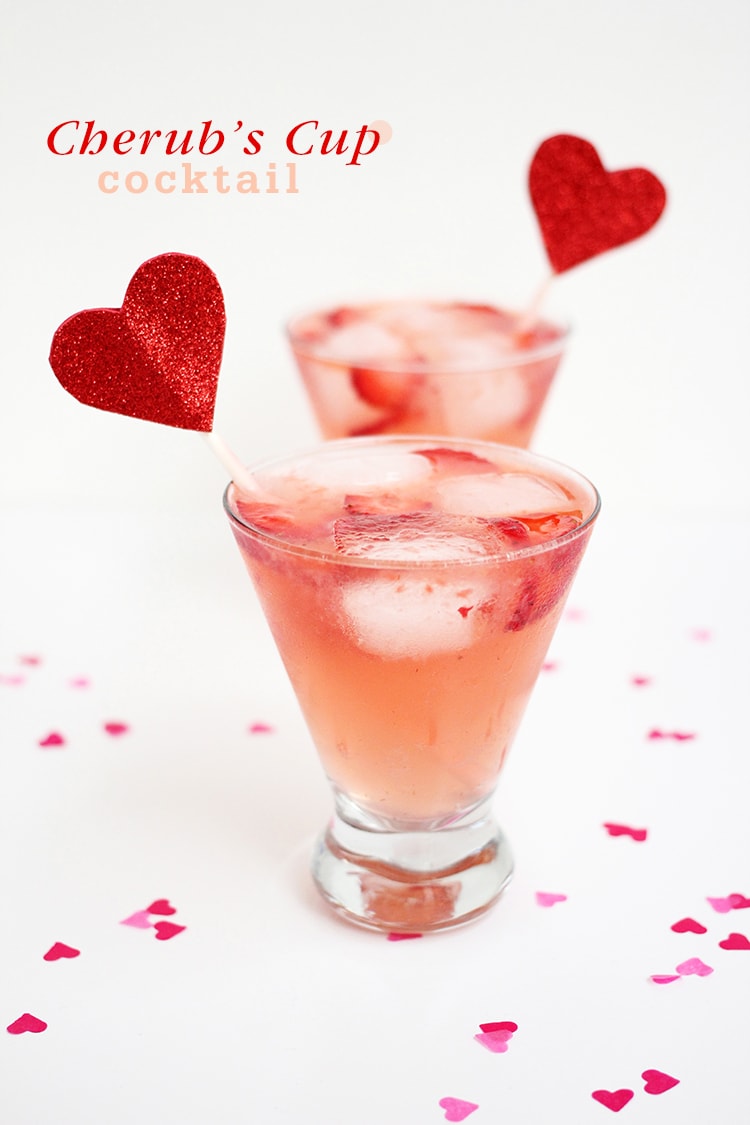 Cherub's Cup
makes 1

1 part St. Germain elderflower liqueur
2 parts vodka or Gin
¾ part fresh lemon juice
1 part muddled strawberry
Rosé Sparkling Wine
Directions:
1. In a cocktail shaker filled with ice, add chopped strawberries and muddle.
2. Add all ingredients aside from the Rosé Sparkling Wine and shake vigorously until well chilled.
3. Strain into cocktail glasses filled with ice and top with a splash of Brut Rosé Sparkling Wine.
4. Garnish with a strawberry or a festive stir stick.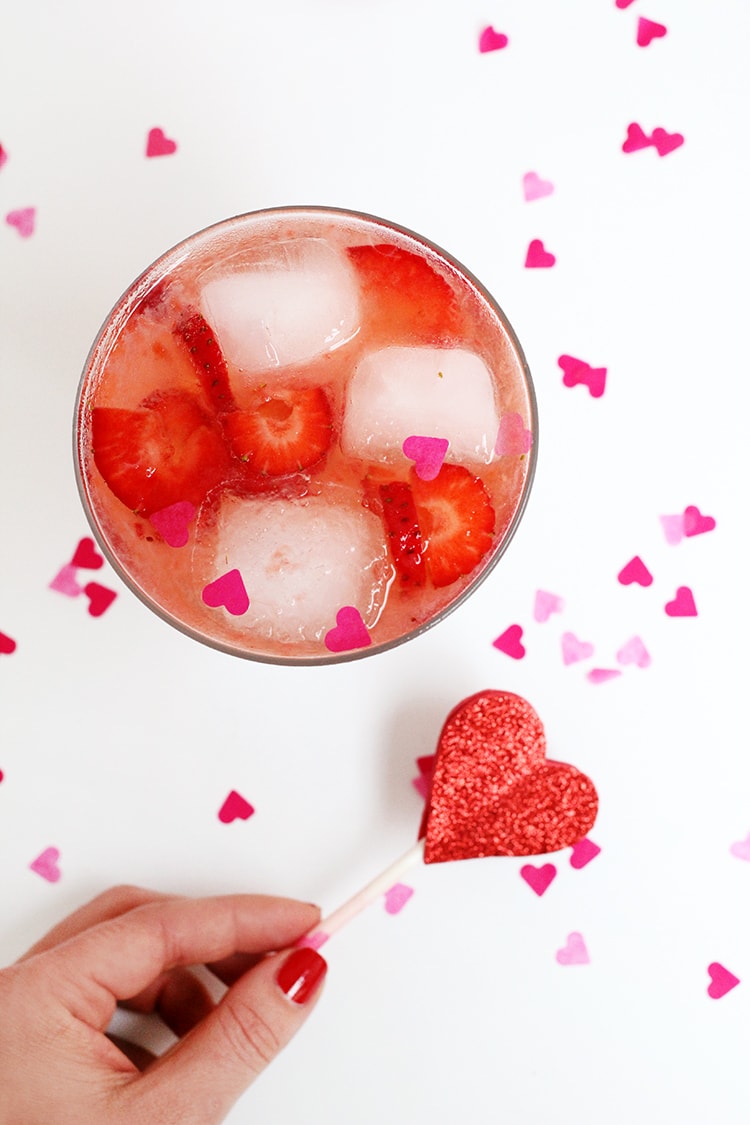 photos by Leah Bergman