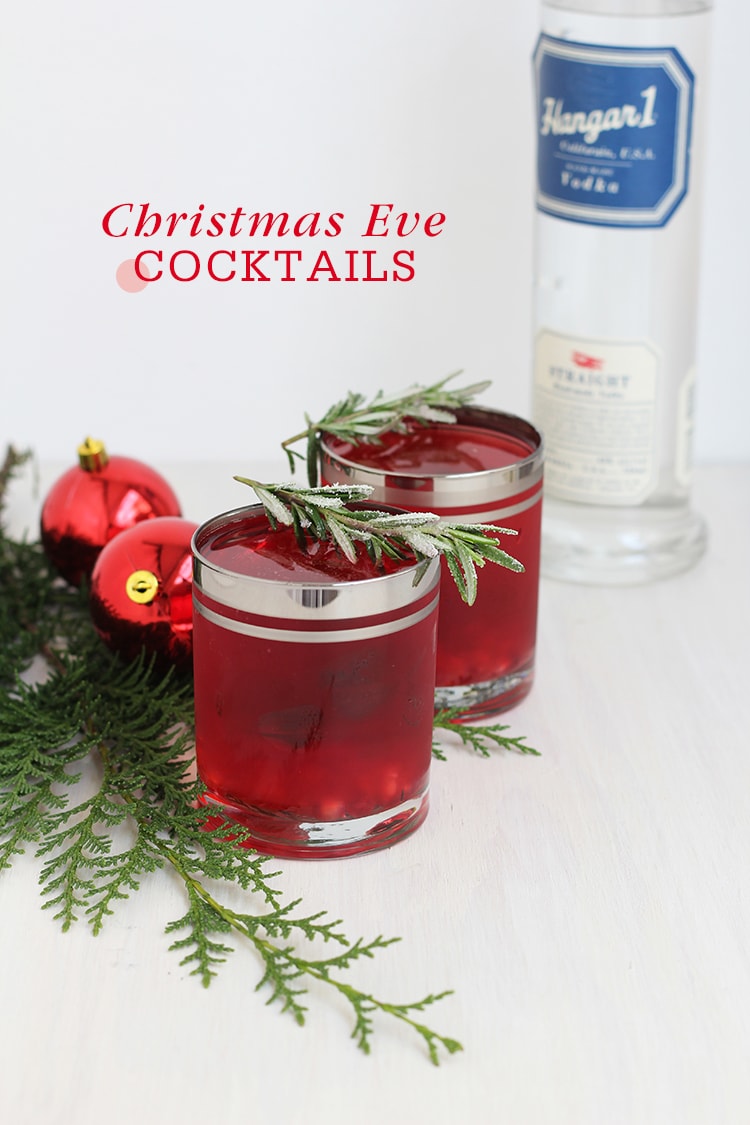 Happy Christmas Eve, friends! I know I usually wait for Fridays to share cocktail recipes but considering it's a holiday (and I still have a whole lot of presents to wrap) I thought it fitting to share a festive Christmas Eve Cocktail to help us all celebrate.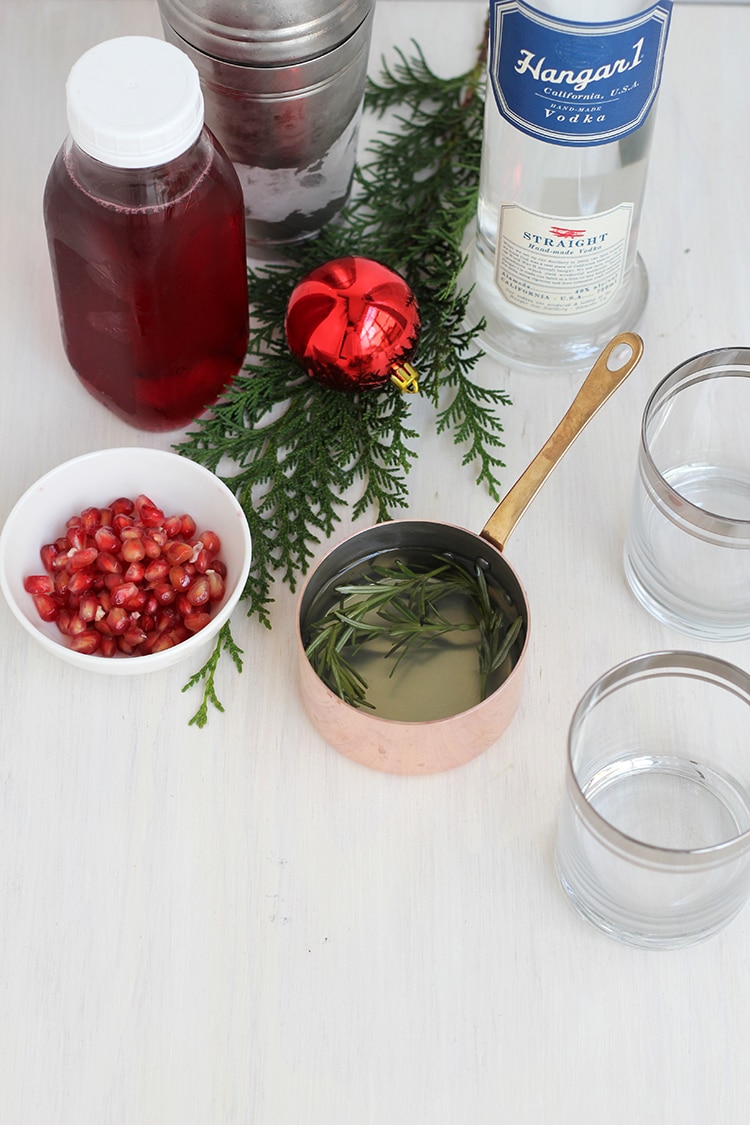 Last week Hangar 1 Vodka sent me an early Christmas present, a few bottles of their vodka to try. Usually, I'm not a huge vodka drinker but this vodka was actually surprisingly smooth and tasty and the packaging is to die for. Not that you should judge a present by its wrapping, but I do love good packaging design! I will most certainly be bringing a bottle to my parents for Christmas dinner wrapped in a giant red bow.
Now onto tonight's cocktail!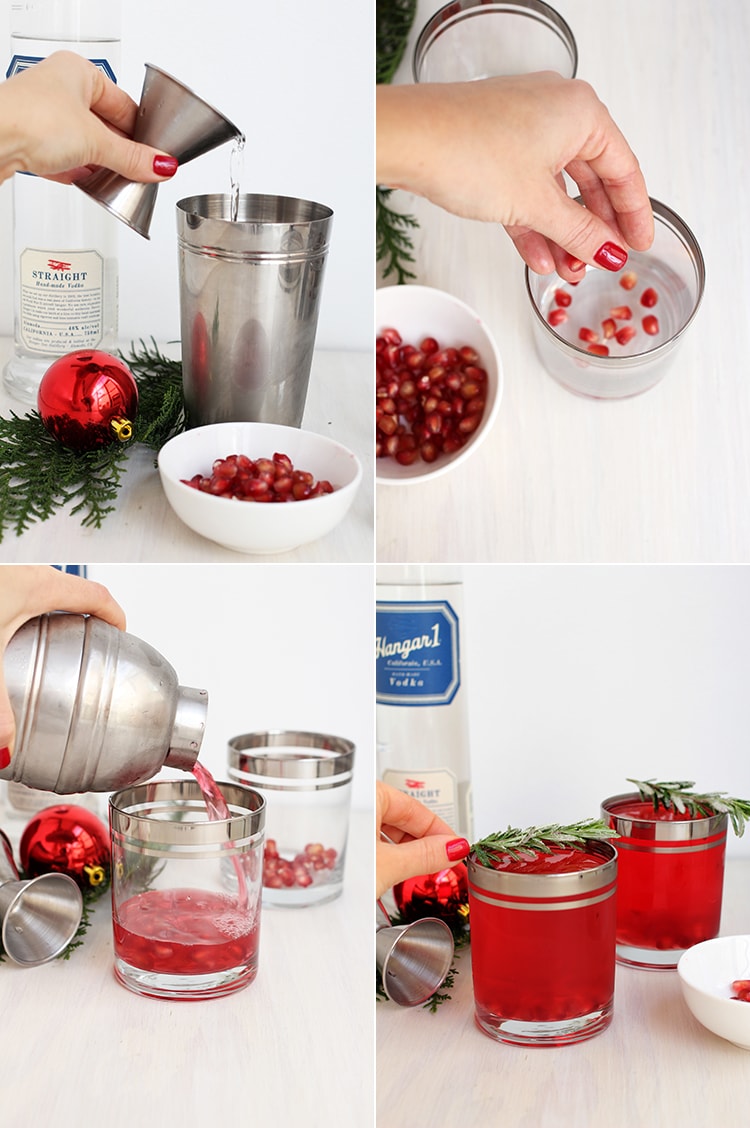 This drink is a hybrid of the classic Cape Cod mixed with a pomegranate martini and brightened up with a holiday punch of rosemary. It's the perfect cocktail to mix up for two or for a crowd and will surely help with all of your merry-making. Now I'm off to turn up the Christmas carols, shake up a Christmas Eve Cocktail or two and tackle these presents. They aren't going to wrap themselves, you know. I hope you and yours have a very merry, festive, and joyful Christmas! Cheers!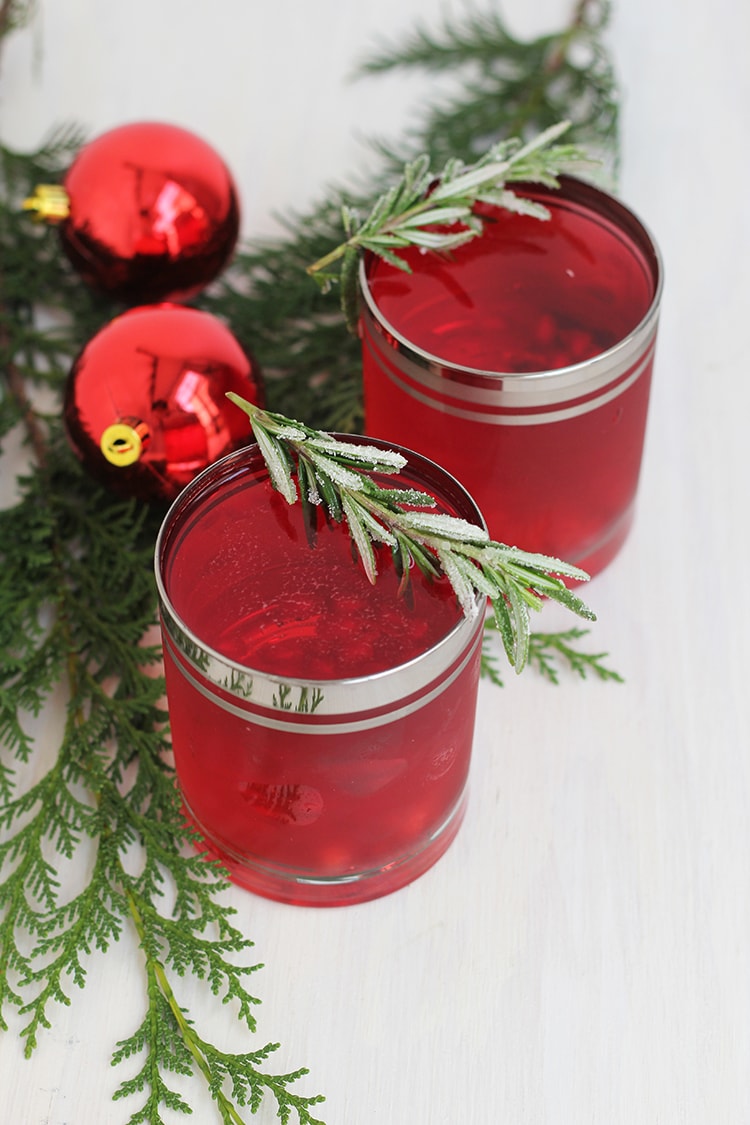 photos by Leah Bergman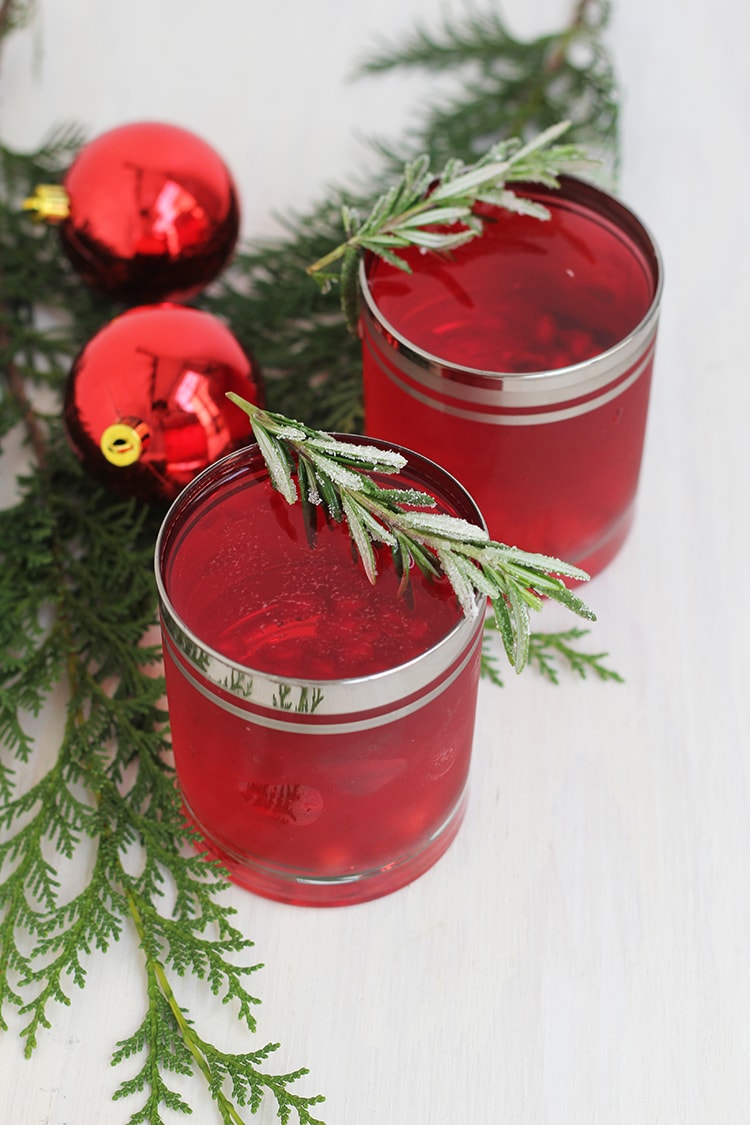 Christmas Eve Cocktails
2014-12-23 18:55:48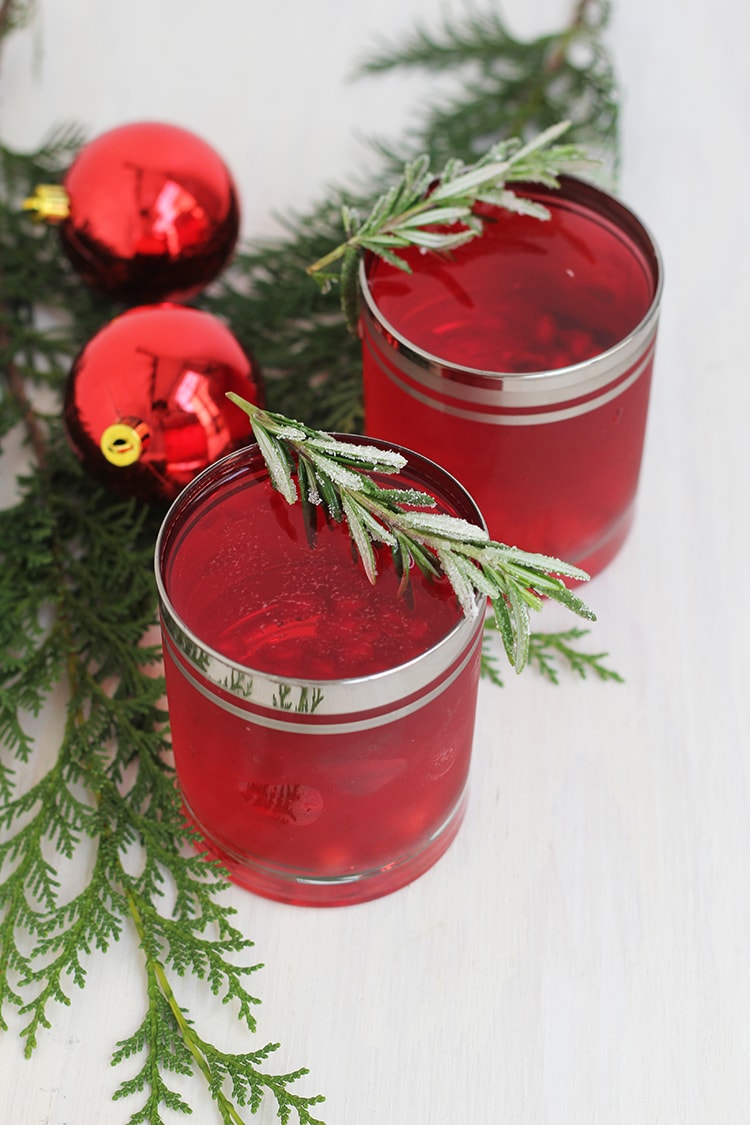 Ingredients
1 part rosemary simple syrup
2 parts Hangar 1 Vodka
2 parts Pomegranate-Cranberry juice
squeeze of lime
pomegranate seeds
ice
sugared rosemary for garnish, optional
Instructions
In a cocktail shaker filled with ice, combine rosemary syrup, Hangar 1 Vodka, juice and squeeze of lime. Shake vigorously until well chilled.
Add pomegranate seeds to each glass.
Strain cocktail into prepared glasses and garnish with sugared rosemary. Enjoy!
Rosemary Simple Syrup
In a small sauce pan heat 1 cup sugar, 1 cup water and 3 sprigs of rosemary over medium heat. Cook, stirring until sugar is completely dissolved. Remove from heat and allow to cool completely. Remove rosemary sprigs and chill syrup until you are ready to use it.
Sugared Rosemary Sprigs
Dip fresh sprigs of rosemary into simple syrup mixture while still warm. Allow to drip dry on a wire cooling rack or pat dry slightly with a paper towel. Dip in granulated sugar and return to rack to dry completely. Garnish.
Freutcake https://www.freutcake.com/
Disclosure: I was gifted this product by Hangar 1 Vodka but all opinions expressed here are my own. Thank you for supporting the sponsors who allow me to continue creating new and delicious content for Freutcake!