I apologize for the explosion of sprinkles on the blog this week but here's the truth: It's my birthday and I'll drink cake-flavored, sprinkle-rimmed martinis, and post Cocktail Friday's recipe on a Thursday if I want to! (Says the 31-year-old blogger who's already sipped most of her birthday cake martini down while photographing it.)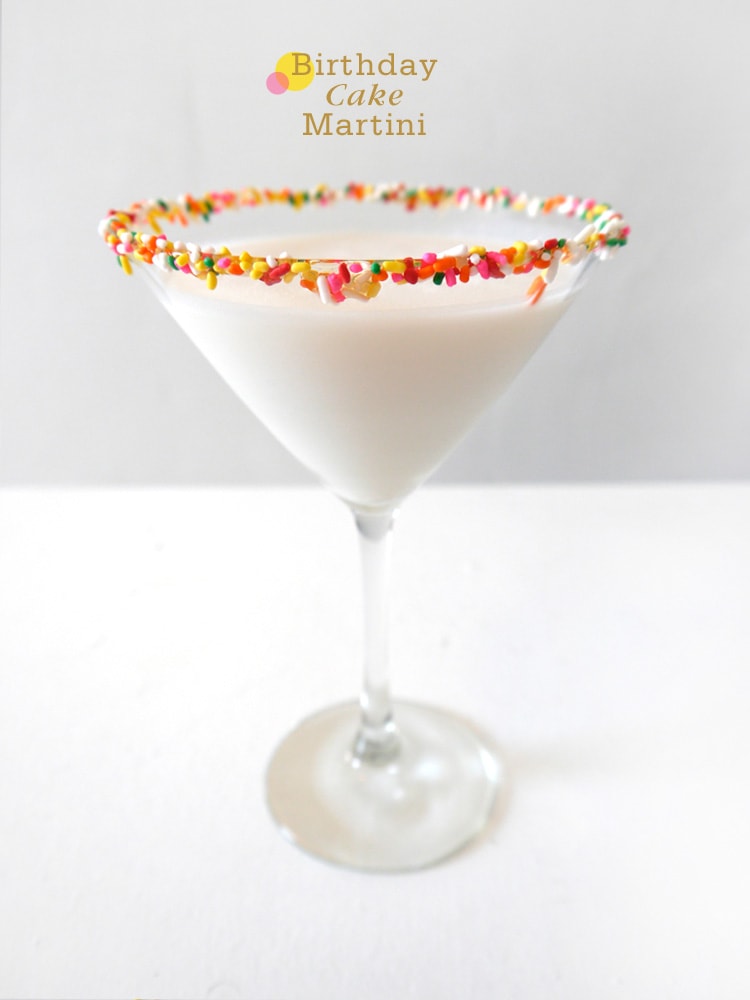 You know, at 31 years old, you'd think I'd be shaking up something a bit much more sophisticated than a drinkable cupcake. Well it turns out that age is really just a number. I don't feel 21 (thank goodness), but I certainly don't feel 31 either, I just feel like me and I guess that makes getting older all that more sweet.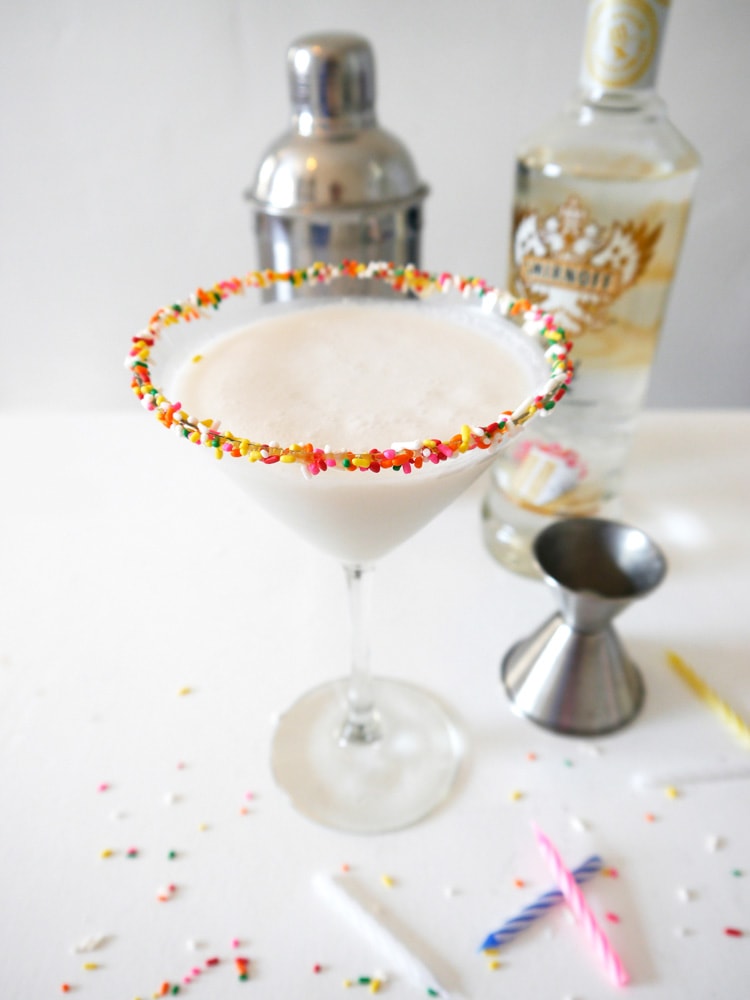 It could be the Birthday Cake Martini talking, but I get the feeling this is going to be the best year yet. Cheers, my friends! I wish you could all be here to celebrate, and drink these crazy delicious martinis with me.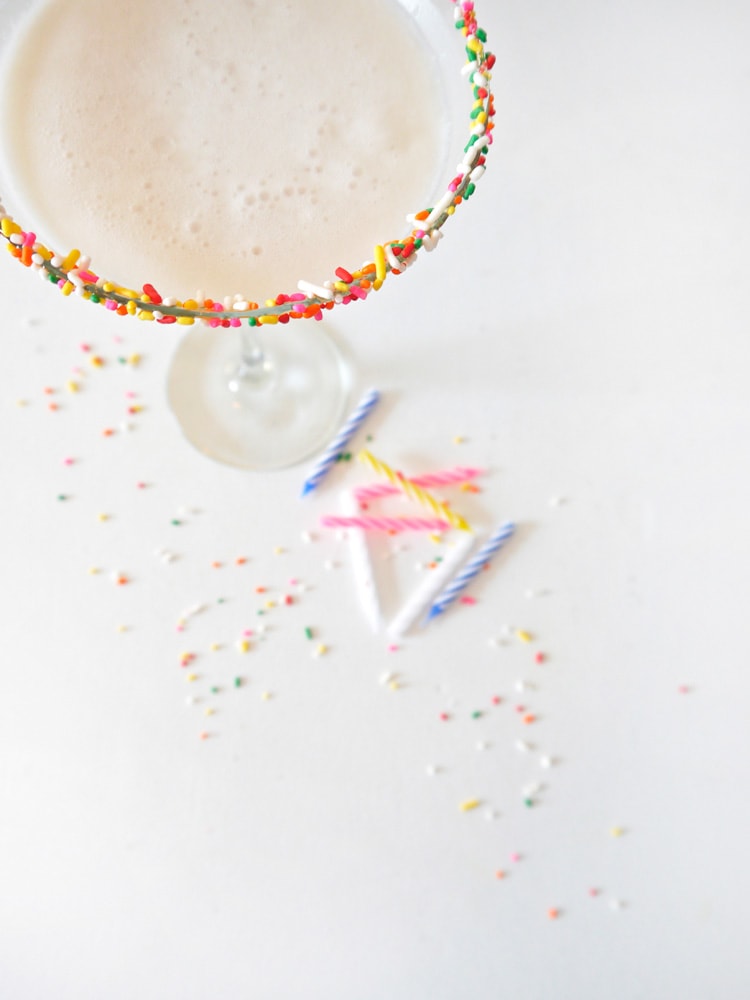 photos by Leah Bergman
Birthday Cake Martini
Makes 1
1 oz. Amaretto
1 ½ oz. Smirnoff Iced Cake Vodka
1 ½ oz. Coco Lopez
1 oz half & half
honey & rainbow sprinkles for the rim
Directions:
1. Rim glass with honey then dip in rainbow sprinkles. *Best done by dipping glass in a plate of honey then a plate of sprinkles. 2. In a martini shaker filled with ice, combine Amaretto, Vodka, Coco Lopez and half & half. Shake until well chilled.
3. Strain into prepared martini glass and sip.