Notice anything different about this week's Cocktail Friday recipe? Well of course you do! I though it was high time we shook things up around here, and I'm not just speaking about the cocktails. Hope you enjoy my first Cocktail Friday video, it's all about the ever classy French 75. Cheers!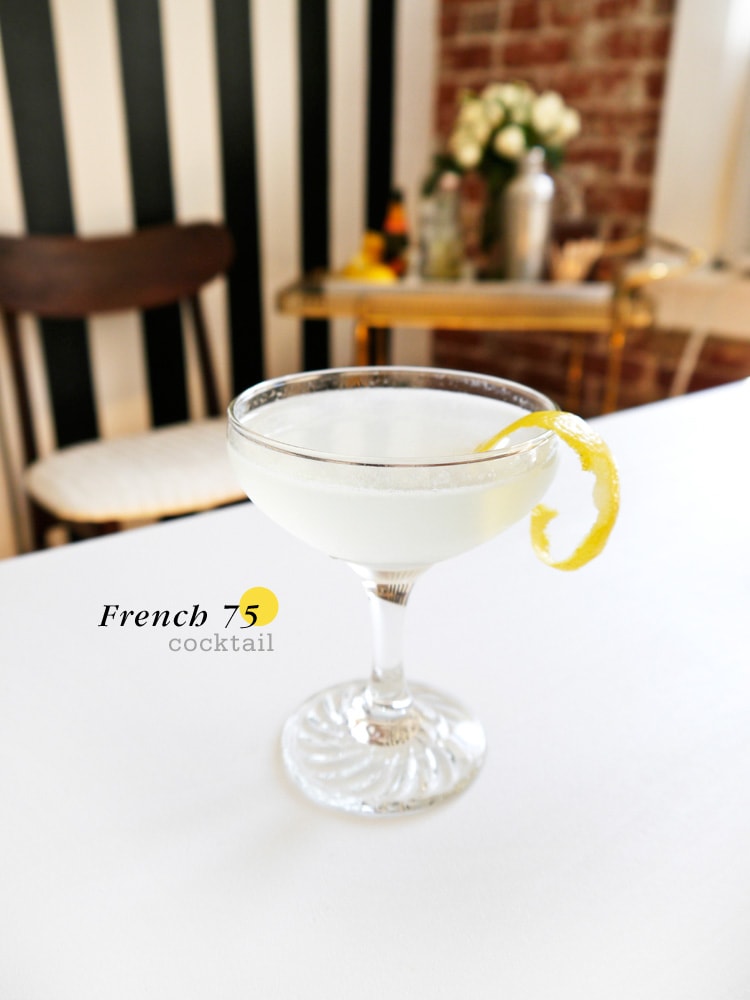 photo & video by Leah Bergman

French 75 Cocktail

1 lemon
¾ ounce fresh lemon juice
1 ½ ounces gin
½ ounce simple syrup
1 cup ice cubes
2 ounces Champagne or sparkling wine chilled
Directions:
1. Using zester or paring knife, slice peel from lemon in long, thin spiral. Cut lemon in half and juice.
2. In cocktail shaker, combine gin, lemon juice, and simple syrup. Add ice and shake vigorously for 20 seconds. Strain into chilled cocktail glass and top with sparkling wine.
3. Curl lemon peel around finger to create twist. Garnish drink with twist and serve immediately.
*To be the first to watch new Freutcake videos as they post, subscribe to our YouTube channel!