Every since I sat sipping that St. Germain margarita poolside last weekend in Palm Springs, I have had margarita's on the mind. It may not be margarita weather outside but I am inclined to make a pitcher, crank the heater and enjoy one of these Pomegranate Margaritas all the same! Do you have any fun plans for the weekend?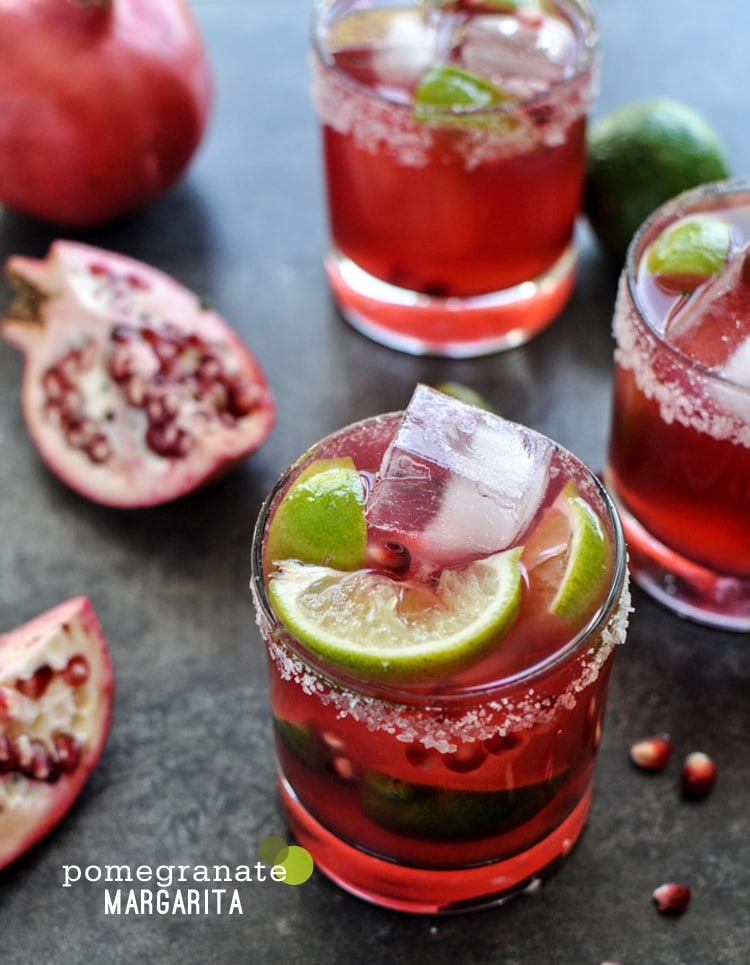 photo by How Sweet Eats
Makes 1

Ingredients:
2 ounces Grand Marnier
1 1/2 ounces Tequila
2 ounces pomegranate juice
2 ounce lime juice
1 1/2 ounces simple syrup
coarse salt for the rim
lime + pomegranate seeds for garnish
Directions:
For simple syrup: combine equal parts sugar and water, bring to a boil and let sugar dissolve, then turn off heat and let cool completely.
Rim the ridge of your glass with a lime wedge and dip in margarita salt. Fill the glass with ice. In a cocktail shaker, combine tequila, grand marnier, pom juice, simple syrup and lime juice with ice, and shake for about 30 seconds. Pour over ice and squeeze in extra lime slices. Add some pomegranate seeds for decoration.
If you have a cocktail you would like to see featured on Freutcake please email me! I would love to try it.- Leah