"I've been drinking, I've been drinking"…frozen Watermelon Margaritas all month long, and I think Queen B would approve.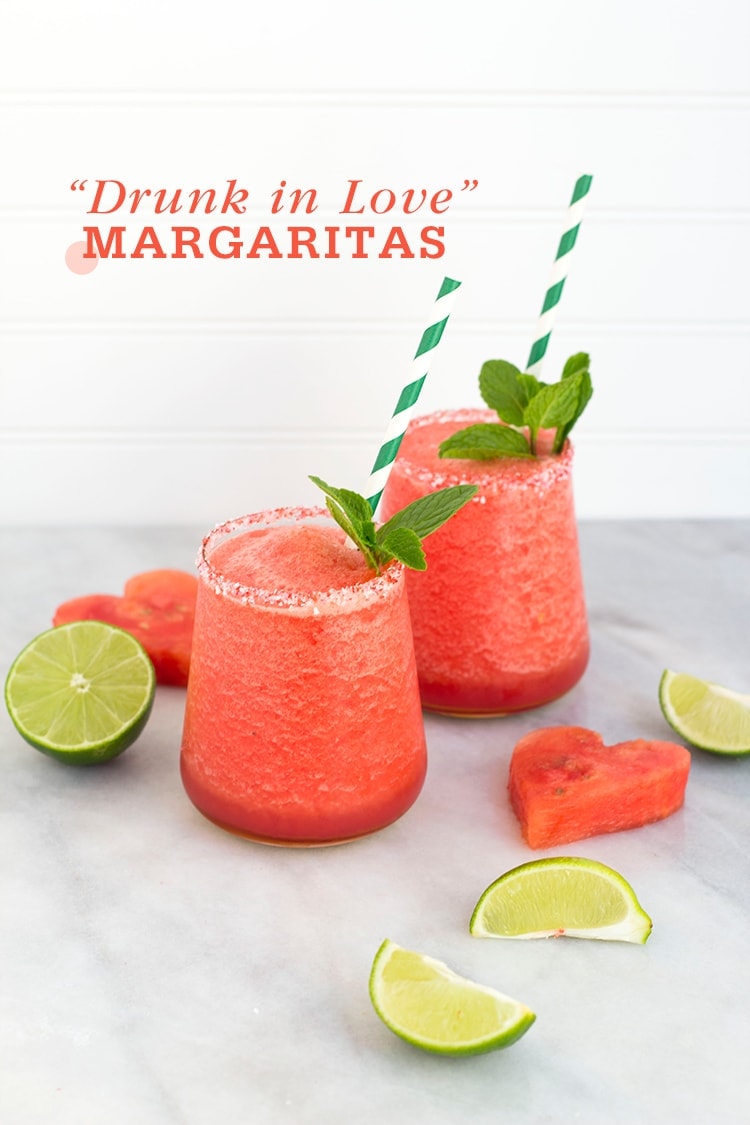 I know what you're thinking, it's still winter and these cocktails are frozen! Well, I say crank that heater, get out the blender, and cuddle up with your love. You won't be cold for long!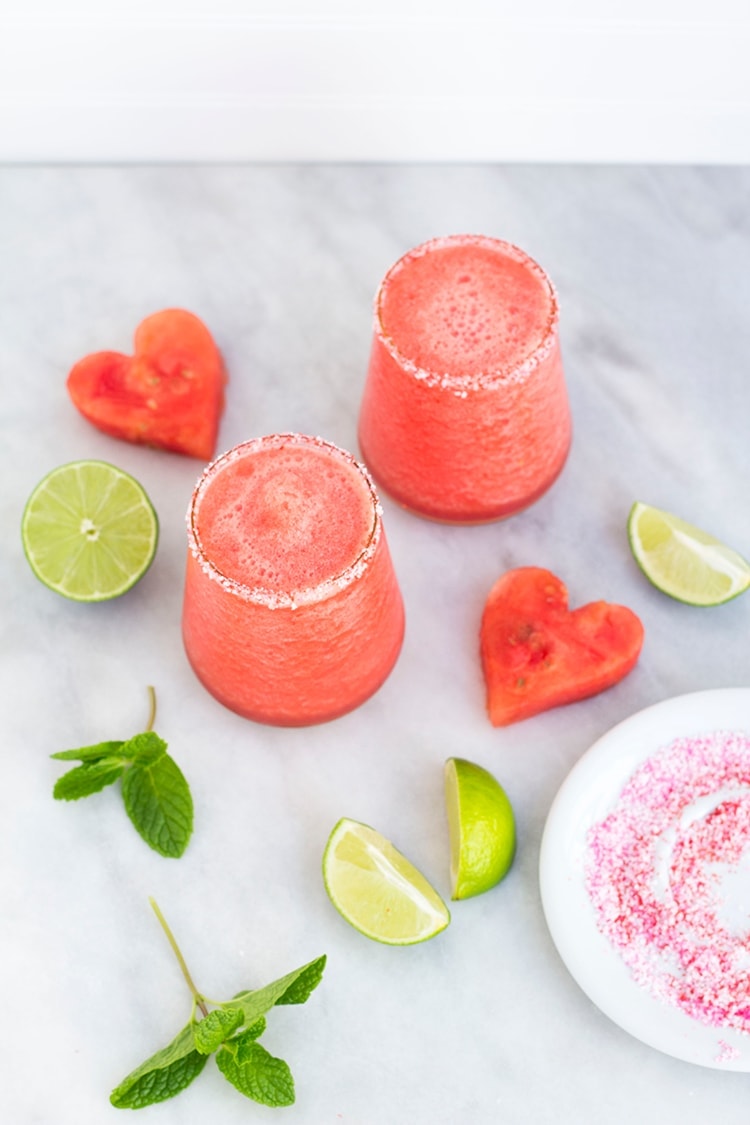 The only secret to making these watermelon margaritas absolutely perfect is fresh watermelon. Make sure to pick up the ripest most flavorful watermelon you can possibly find. If your grocery store is lacking in the watermelon department, you could always throw in a couple of strawberries to boost the flavor. Just don't tell Beyonce. Happy weekend!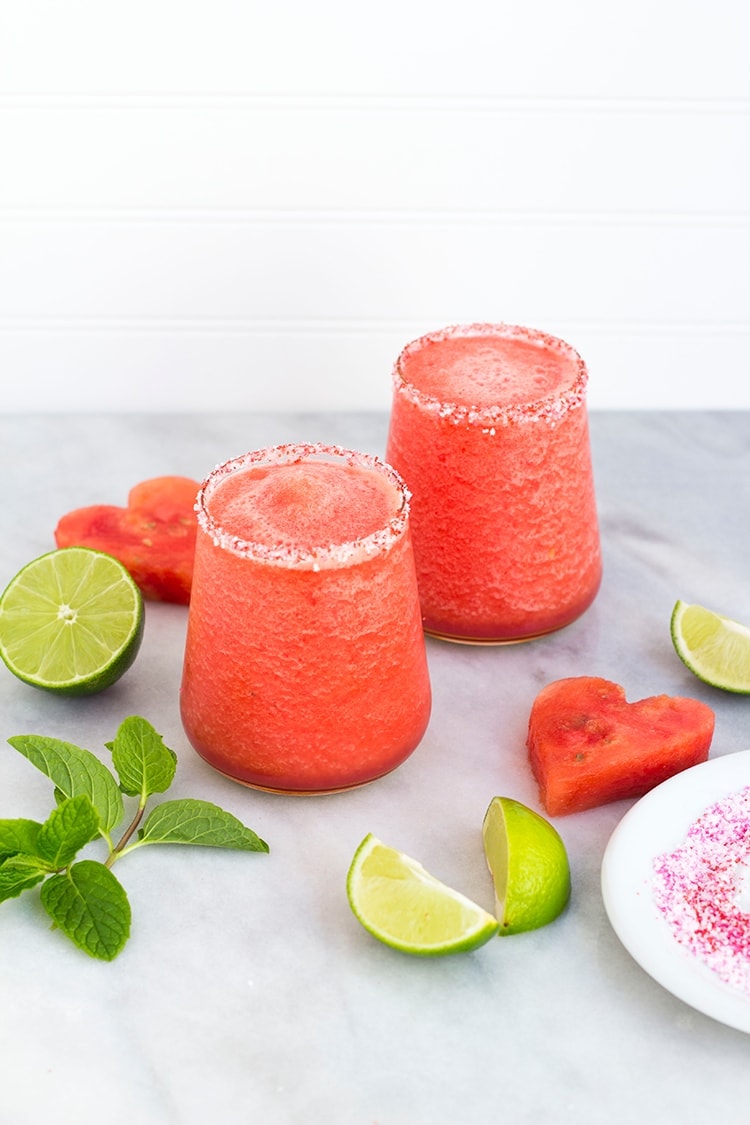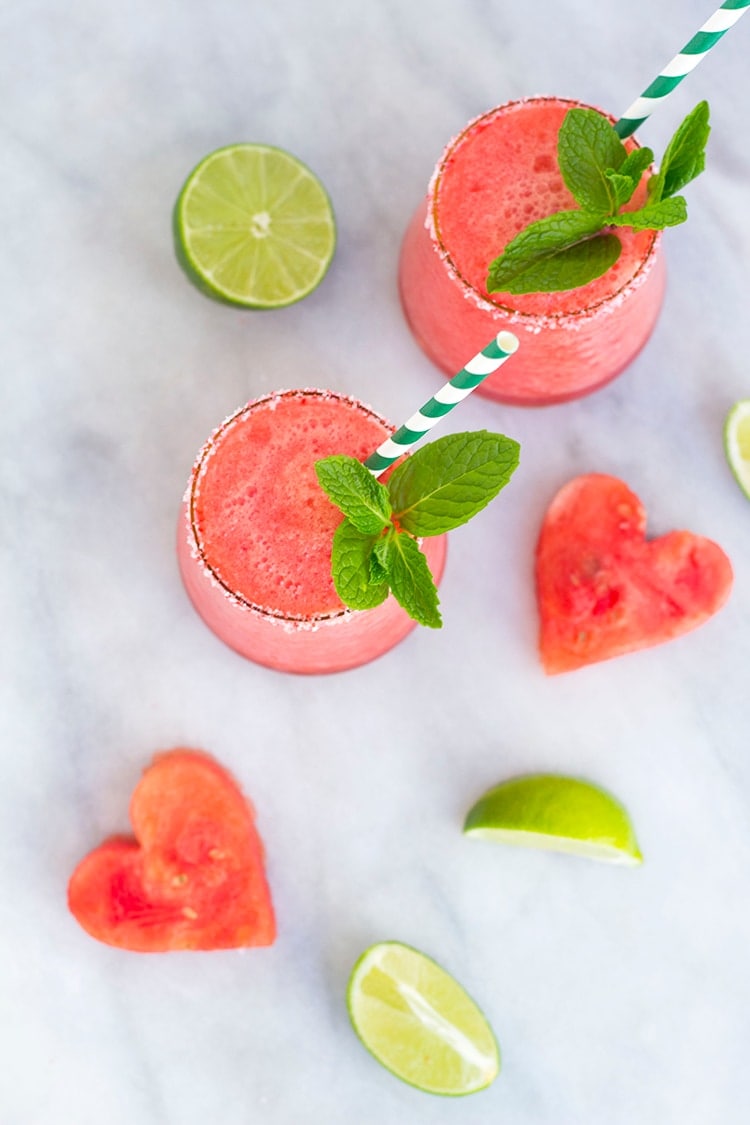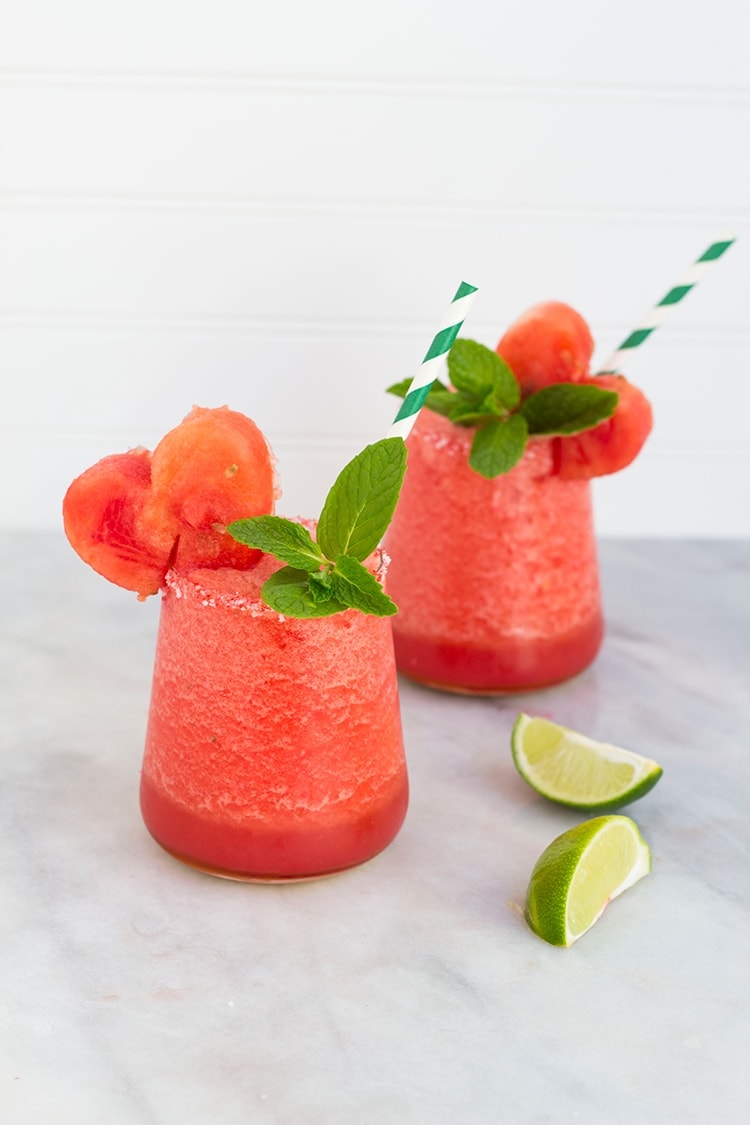 Frozen Watermelon Margaritas
2015-02-05 17:04:08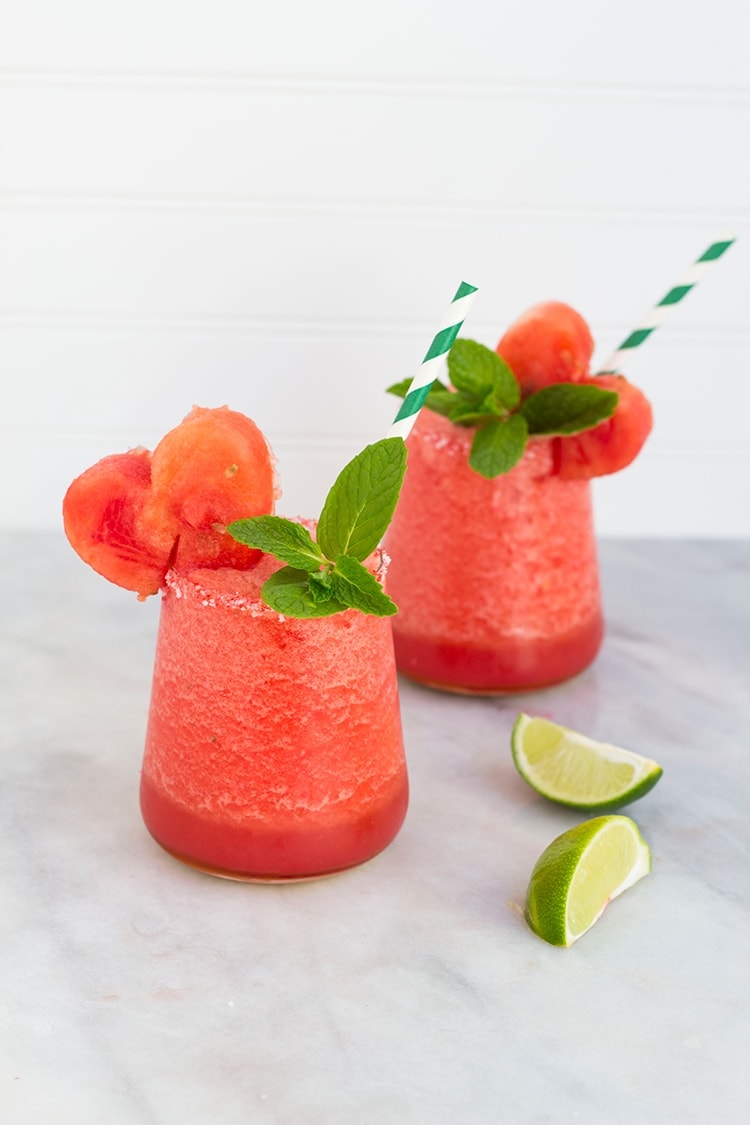 Serves 4
Makes a pitcher of frozen watermelon margaritas!
Ingredients
4 cups cubed ripe watermelon
1 cup silver tequila
1/2 cup fresh squeezed lime juice
1/4 cup orange liqueur
1-2 Tbsp powdered sugar, to taste
1/2 tsp sea salt
3 cups ice
lime wedges for garnish, optional
watermelon hearts for garnish, optional
sea salt mixed with pink sanding sugar for garnish, optional
Instructions
Blend all ingredients in a blender until slushy consistency.
Pour into glasses rimmed with salt & sugar mixture.
Garnish with either fresh mint and watermelon or lime.
Notes
Cut out small watermelon hearts with a cookie cutter for extra Valentine's Day flare.
Adapted from Food Network
Freutcake https://www.freutcake.com/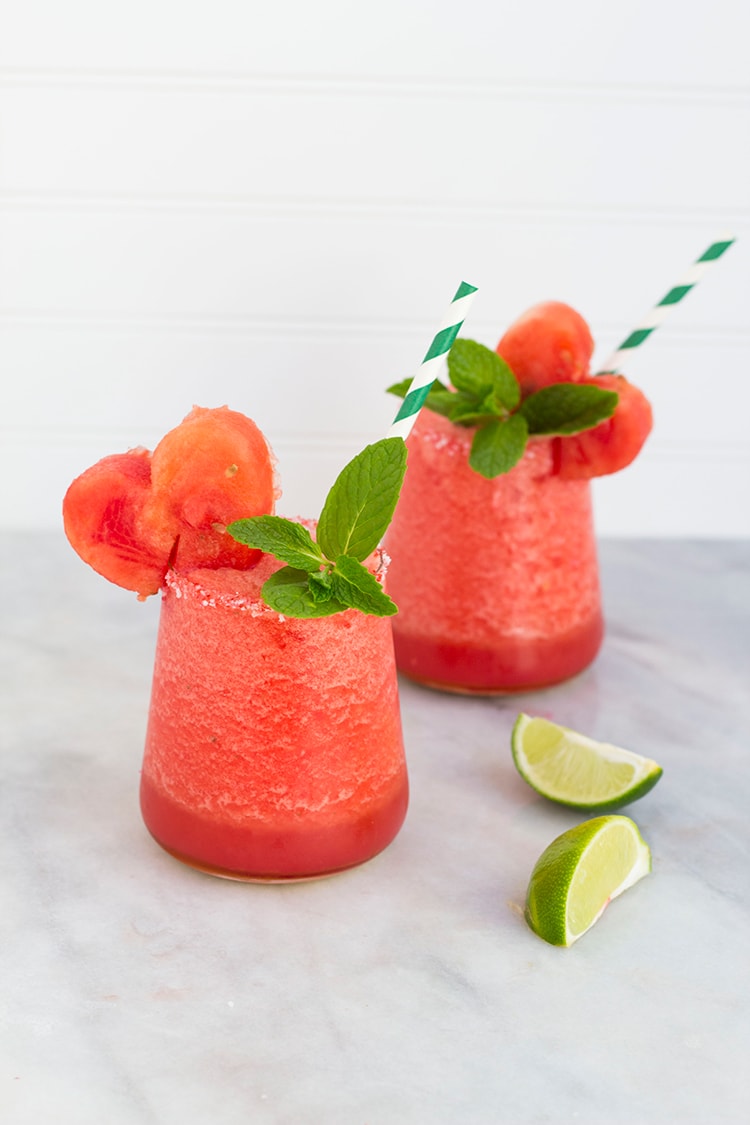 photos by Leah Bergman