When I was little Häagen-Dazs Honey-Vanilla ice cream was my favorite flavor and today I still love the combination of creamy vanilla and sweet floral honey. When I found a recipe for honey-vanilla syrup, I knew just what to make...cream sodas!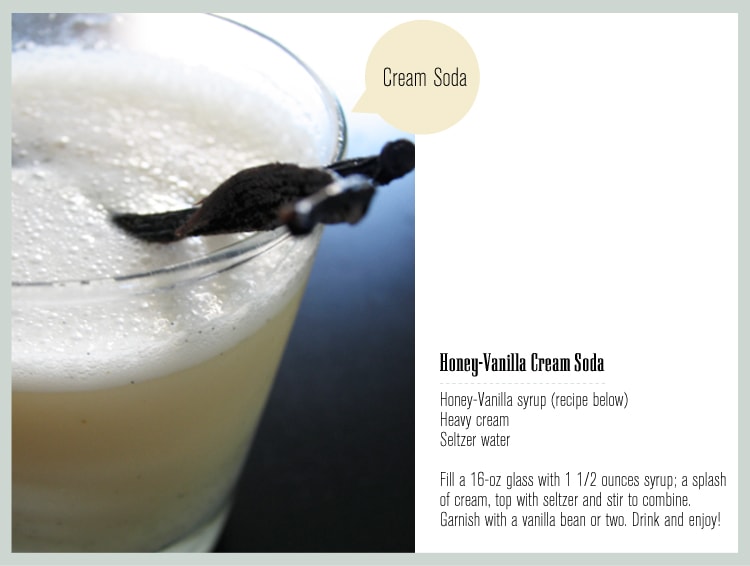 photo and recipe by Freutcake
Honey-Vanilla Syrup: Martha Stewart Living
Bring ⅔ cup honey, ½ cup water, and 1 vanilla bean, split and scraped, to a simmer in a saucepan. Cook stirring, until honey dissolves. Let cool completely. Strain through a fine sieve (there will be some seeds). Make yourself a delicious cream soda!