This may be the only time of year you won't hear me complaining about the weather in southern California. That's because we've been lucky enough to enjoy spring-like weather while the rest of the US is still freezing their buns off in winter! Warm sun, cool breeze and temperatures that scream "ice cream sodas and picnics" is what we've been having.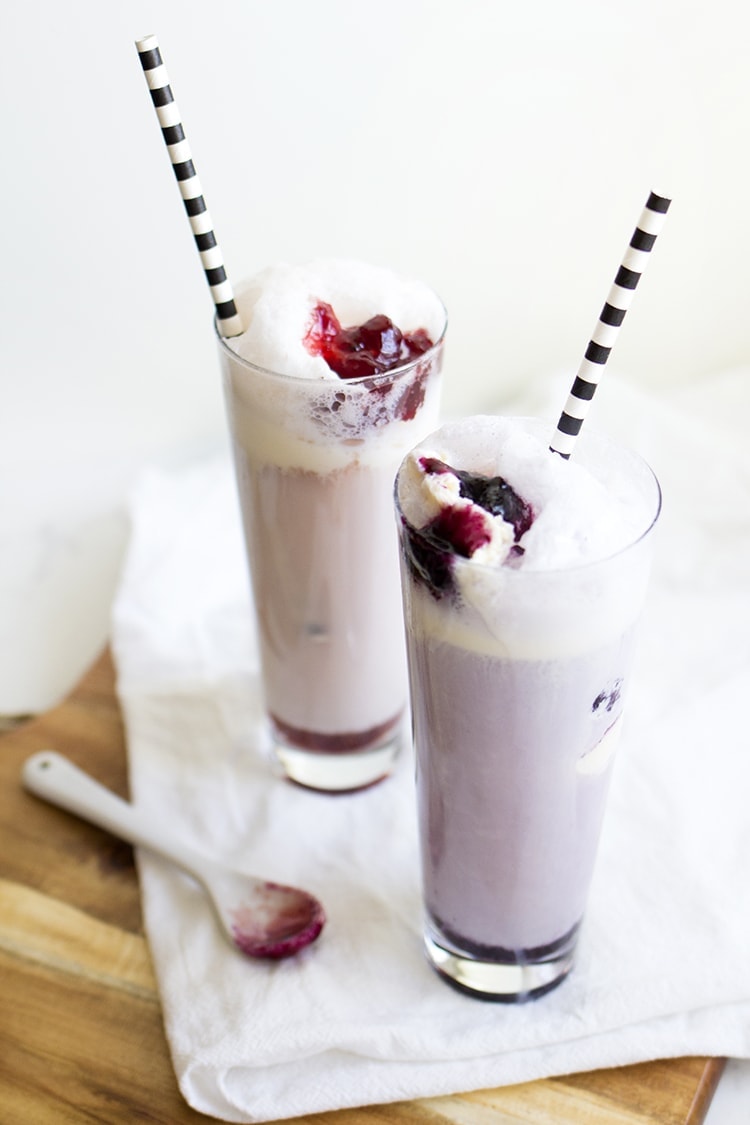 Ok, so I will technically enjoy ice cream year round regardless of the temps but that's besides the point. This past weekend when the weather was heavenly, I whipped out the tall glasses and made quick Jam Ice Cream Sodas.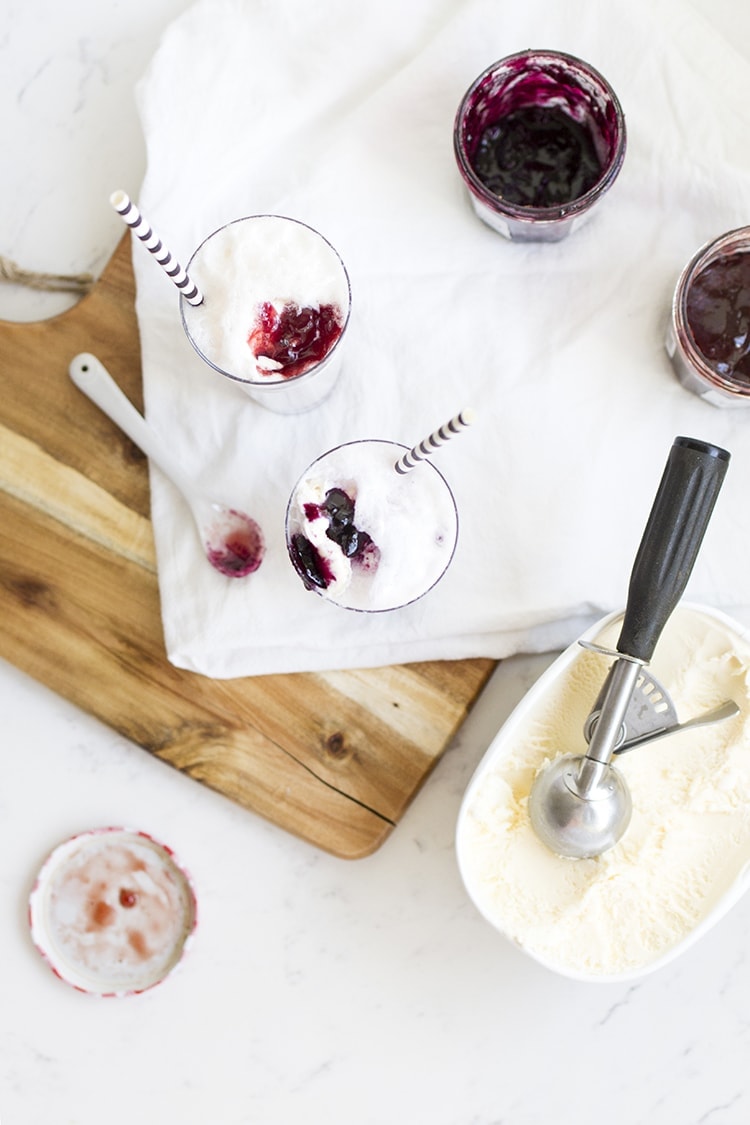 Usually when I make ice cream sodas I make homemade raspberry & chocolate sauce (so, so good) to drizzle down in the glasses. This time I grabbed what I had on hand, jam from the fridge, because Mama didn't have time for homemade syrup, vanilla ice cream, and club soda.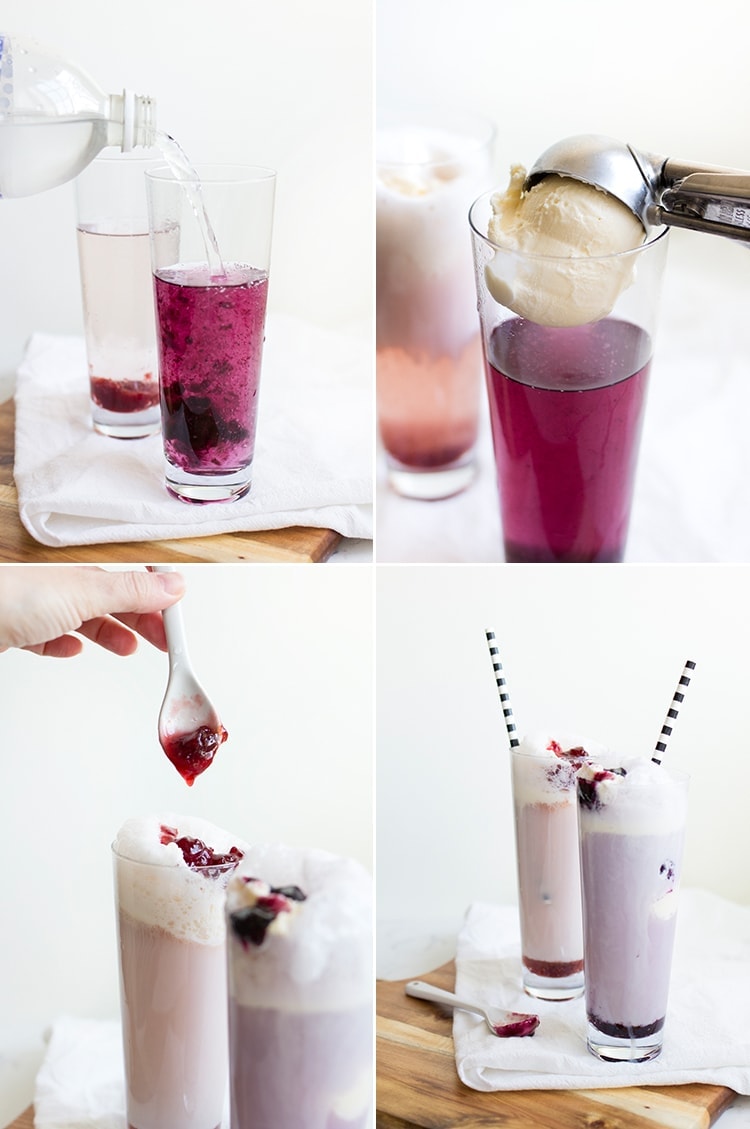 I couldn't believe how delicious they turned out! Blueberry jam was definitely my favorite although strawberry was tasty too. Just spoon a good tablespoon or so down into the bottom of a glass, top with club soda and mix to combine slightly, add in a couple of scoops of ice cream, a bit more soda and drizzle the top with jam. Eat with a spoon, slurp with a straw, slip into a blissful bubbly ice cream soda induced euphoria. Go ahead…try it! You can always turn the heater on.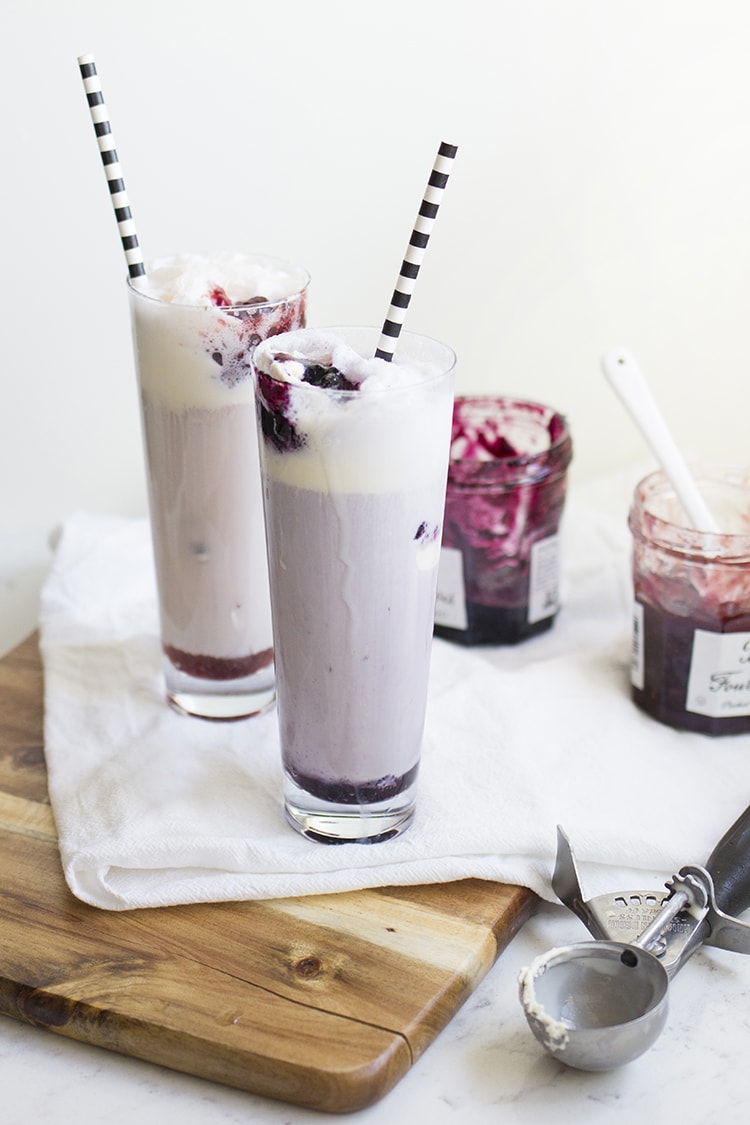 photos by Leah Bergman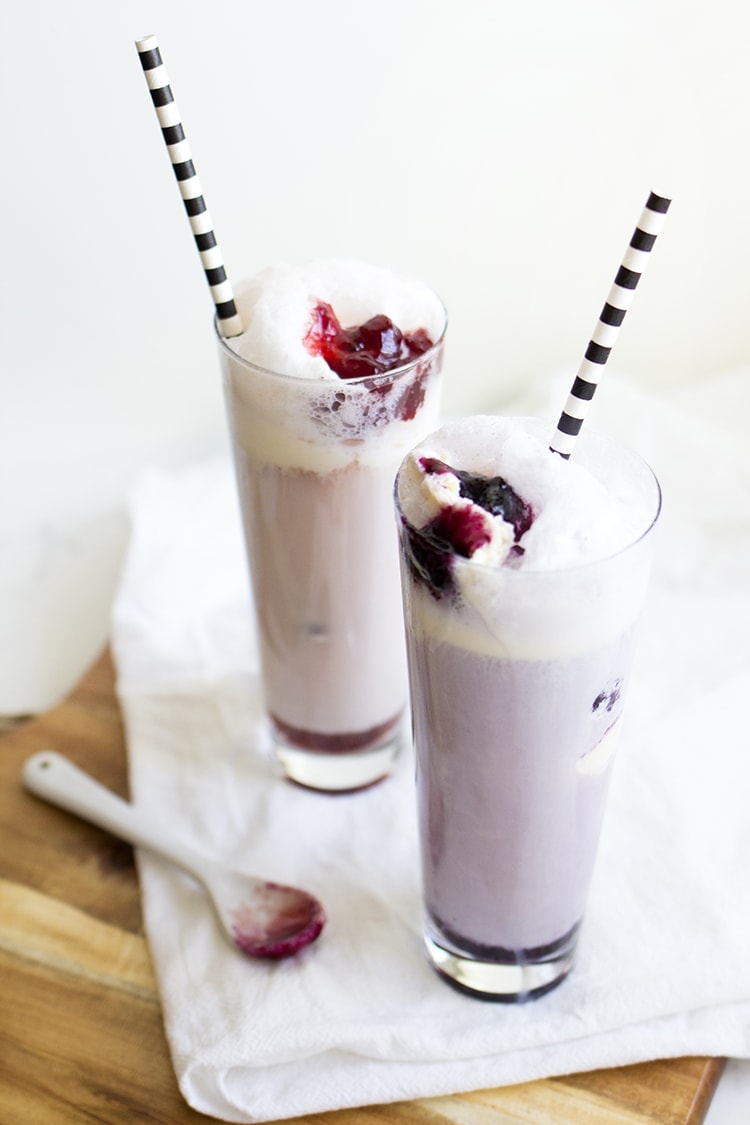 Jam Ice Cream Sodas
2016-02-21 21:31:17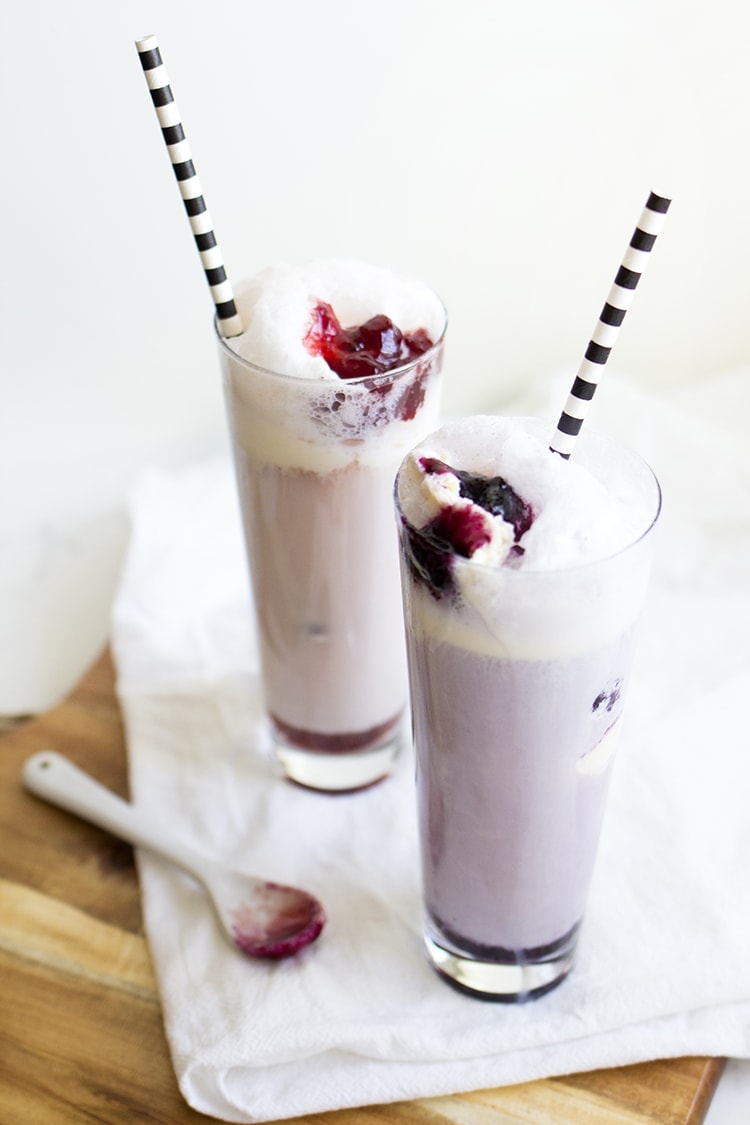 Quick and easy ice cream sodas made with jam you already have in your refrigerator.
Ingredients
vanilla ice cream
club soda
blueberry jam
strawberry jam
Instructions
Spoon 1-3 Tablespoons of jam into the bottom of a tall glass.
Fill half way with club soda and stir gently to mix.
Add two scoops of vanilla ice cream.
Top with more club soda and a drizzle of jam. Sip and enjoy!
Freutcake https://www.freutcake.com/