Hey guys! Jacquelyn here from Lark & Linen holding down the fort while Leah is off in sunny Mexico! I can't tell you how excited I am - both to be here, and that Leah is actually taking a vacation! I've never known anyone who works as hard as she does, and I can tell you it's much deserved.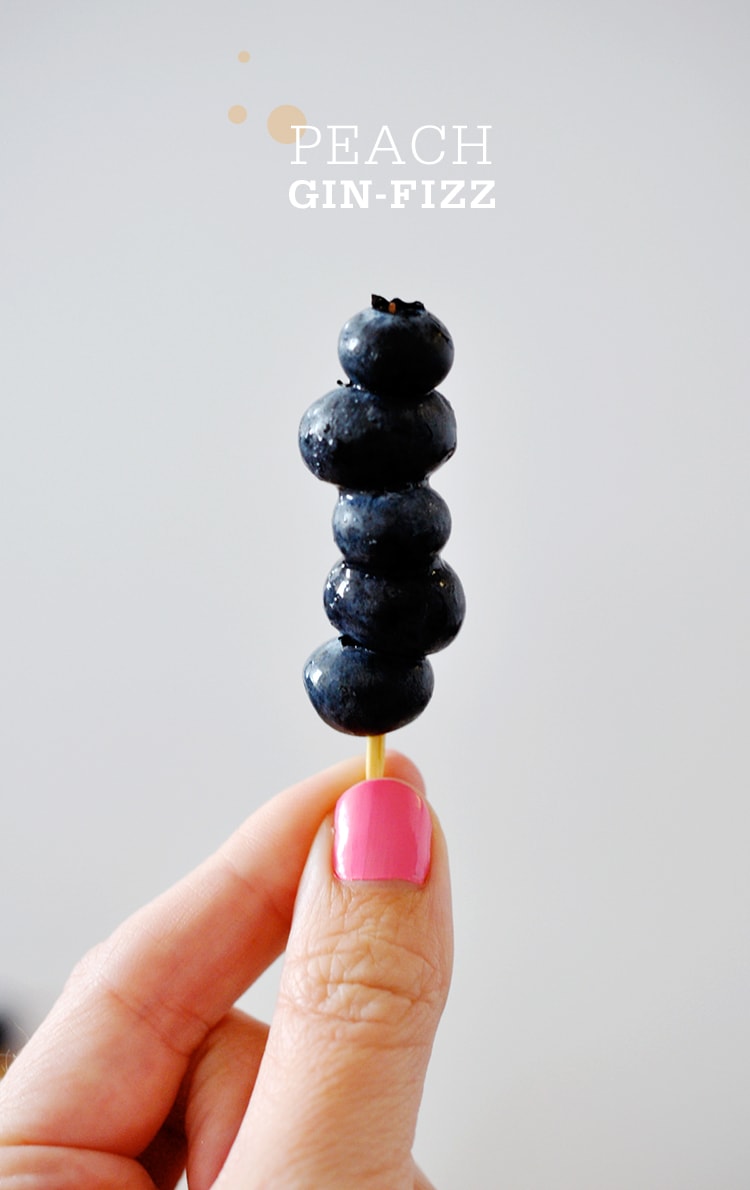 Peach Gin Fizz
While she's sunning herself on the beach, cocktail in hand, I thought it'd only be fair that we pretend to do the same. This concoction is, no joke, my all time favourite summer beverage. It's super light and refreshing, with just the right amount of sweetness. And with peach season in full swing, it's basically a no brainer. But drinker be warned: these bad boys go down easy, so self control is of the essence! Cheers!
Ingredients in a Gin Fizz
peach simple syrup - recipe below
gin - use your favorite!
A pinch of superfine sugar - optional since the simple syrup will also add sweetness
Club soda - this is the "fizz" portion
Peach slices & blueberries for garnish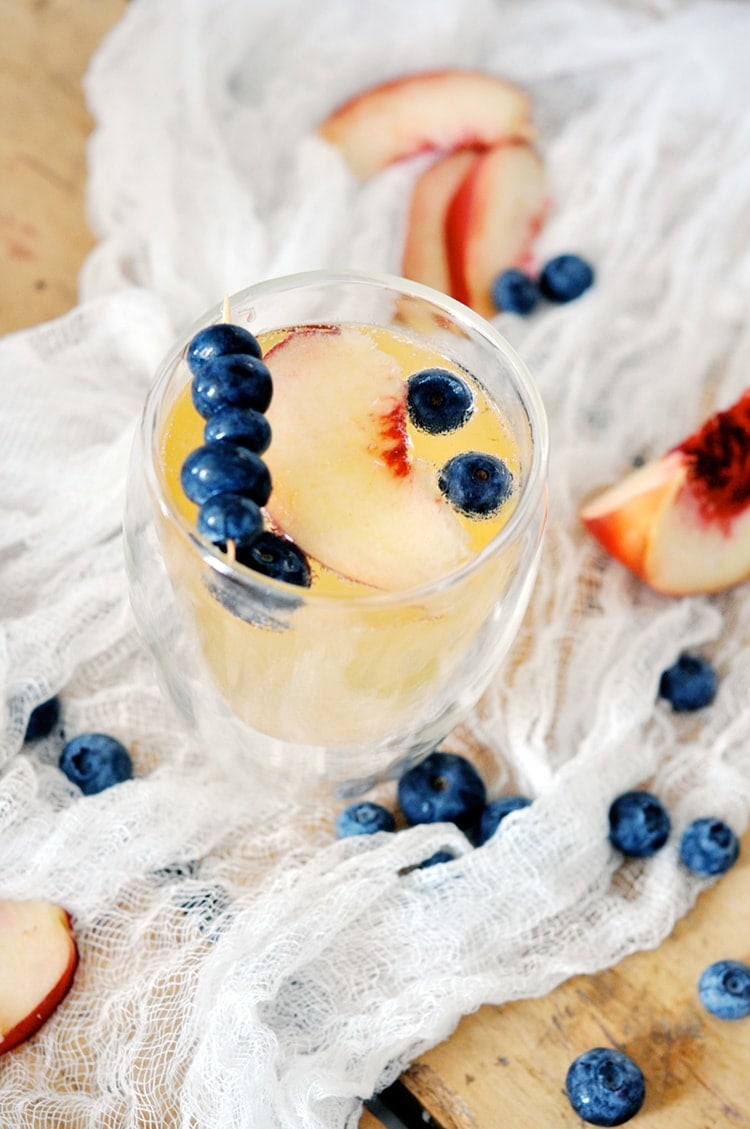 More Cocktails to Try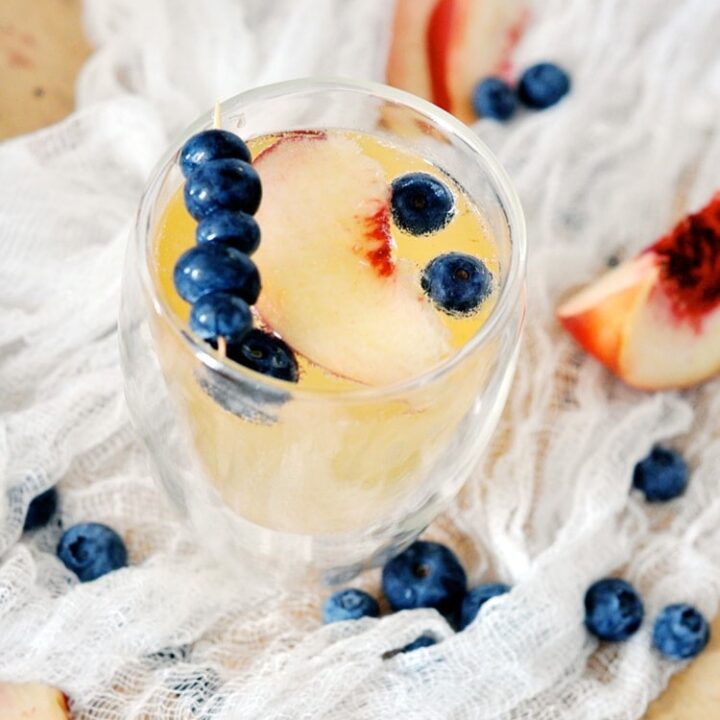 Peach Gin Fizz
A peach twist on the classic gin fizz cocktail.
Ingredients
For the Simple Syrup:
2 white peaches, sliced
1 cup water
1 cup sugar
For the Cocktail:
3 Tbsp. peach simple syrup
1 oz. gin
A pinch of superfine sugar
Club soda
Peach slices & blueberries for garnish
Instructions
Place peaches, water and sugar in a pot over medium heat.
Bring to a boil and let cook for 5 minutes until peaches are macerated. Reduce
to low and let simmer until liquid is reduced by half (12 minutes or so).
Remove from heat and let cool. Once cool, strain through a
fine mesh sieve. (Note: reserve the peaches if you'd like. They're like candy
at this point. I may or may not have put them on vanilla ice cream when they were
still warm. Good life decision.)
To Assemble: Pour simple syrup into the bottom of a glass.
Add gin and superfine sugar and mix.
Top with club soda and garnish with a floating peach slice
and a few blueberries.