It's silly that National Mint Julep day (which is today!) isn't Kentucky Derby day since that seems to be the only time we break out this delicious cocktail recipe. Such a shame! Wouldn't you agree?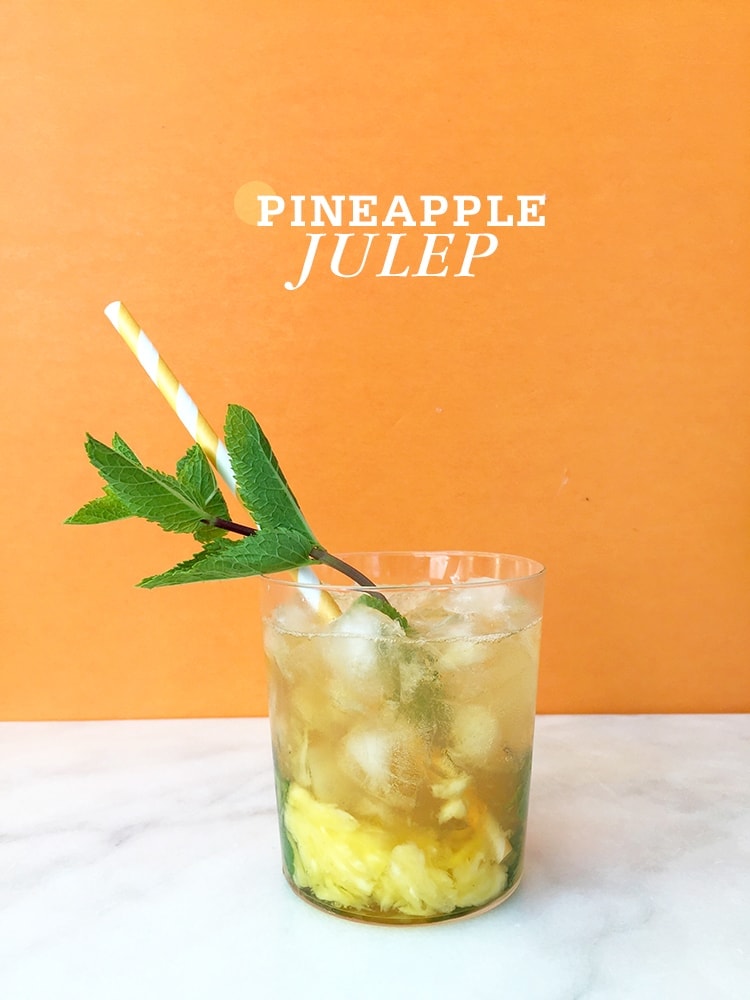 The julep couldn't be simpler to make. Bourbon, simple syrup, mint, nothing else! And yet this classic drink truly does not get the sweet lovin' it deserves.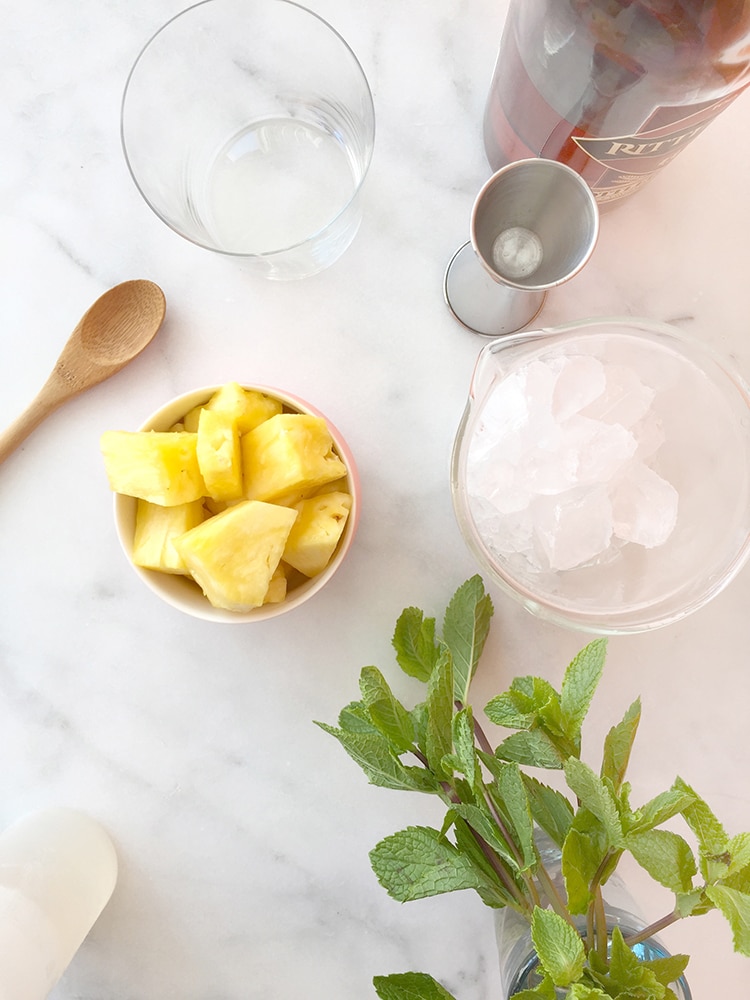 You know what, I'm tickled to celebrate this weird food holiday with you today! I don't think I've ever seen a flavored julep on a menu…and I live in New York City. Let's change that. By all means, let me know about any amazing julep-wth-a-twist recipes you've made and loved in the comments below. Fridays are for total cocktail collaboration. Educate me! But here what I came up with…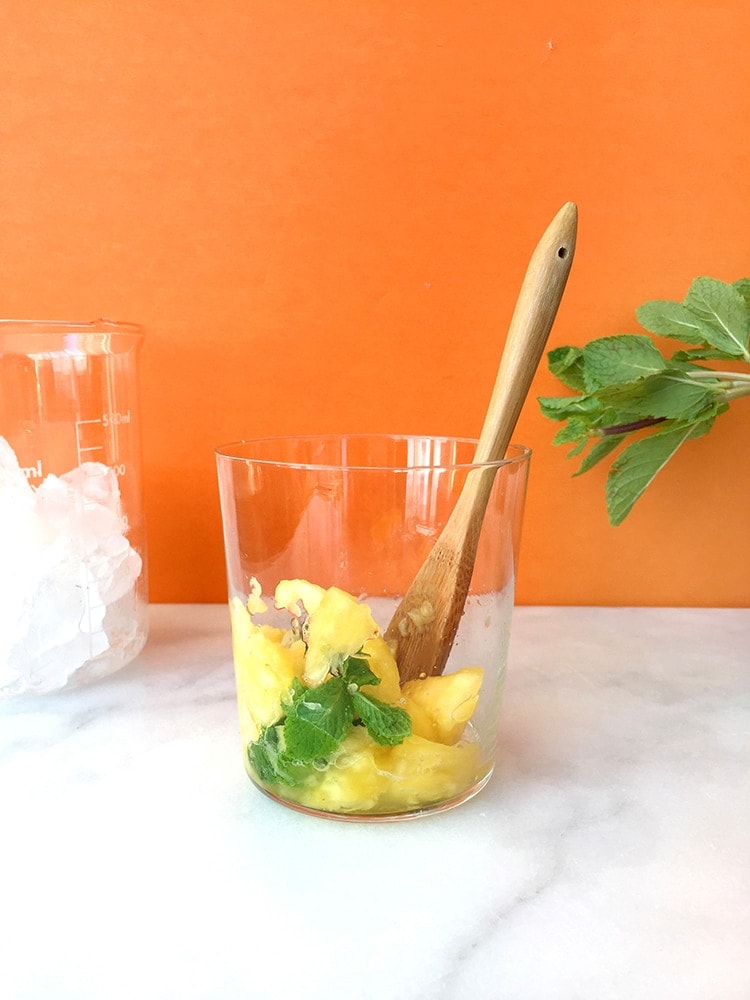 By a show of hands, who loves tikki drinks? And who loves bourbon? Bonanza! What you have below is a South-meets-South-Pacific hybrid, a traditional julep with the addition of fresh pineapple #drooling!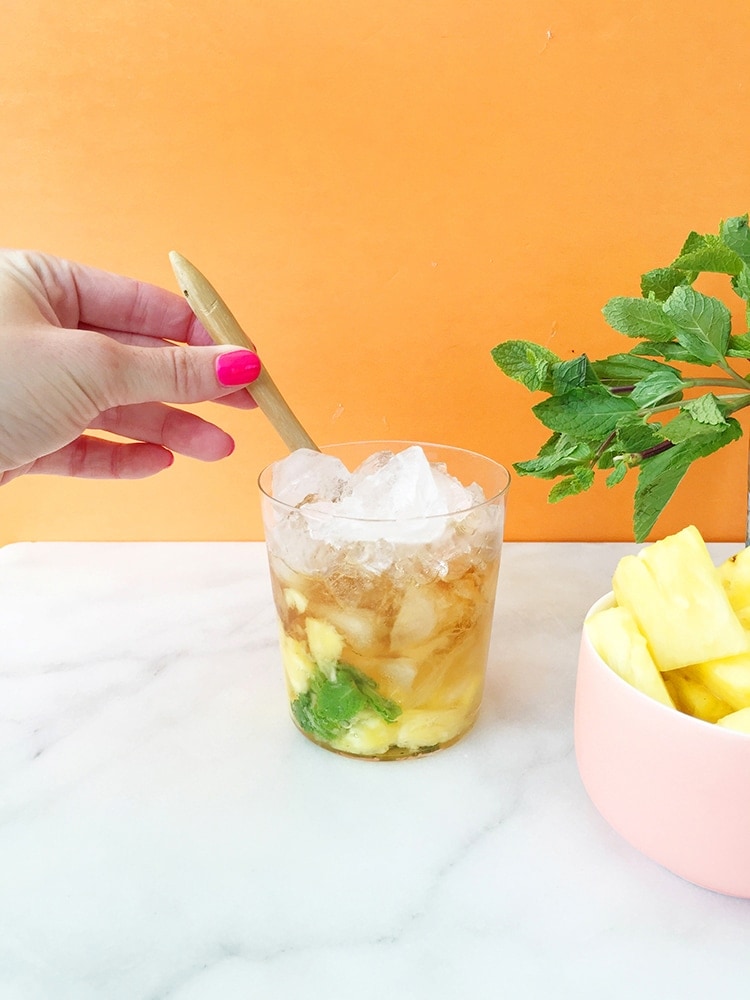 If you like your drinks weak (no judgment), a splash of pineapple juice will soften the whole thing right up for ya.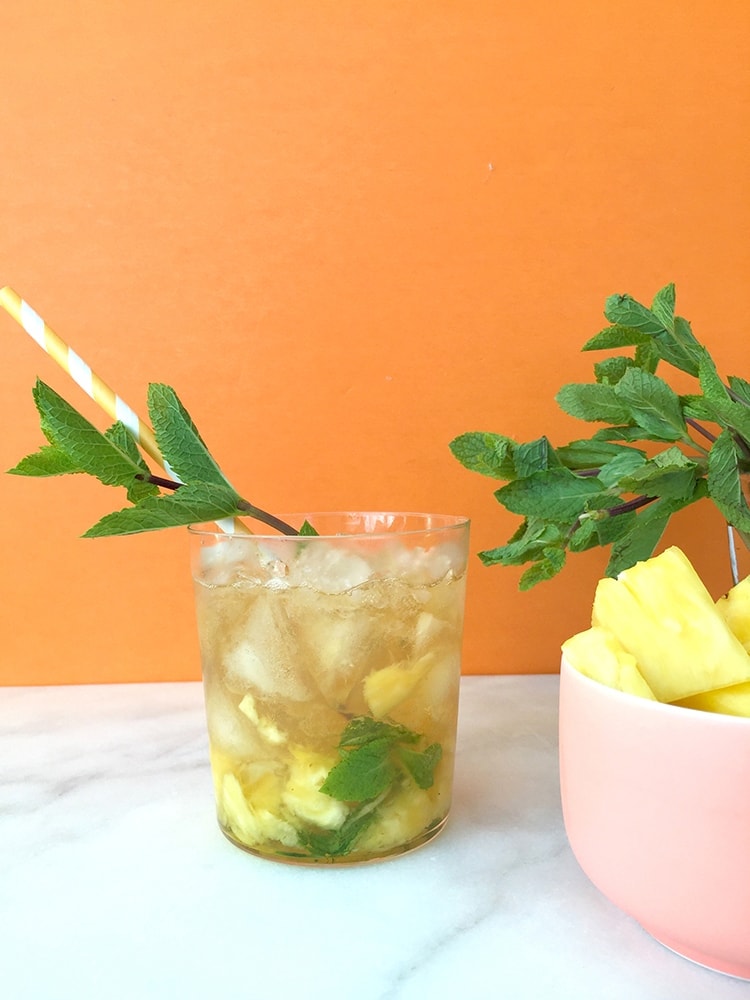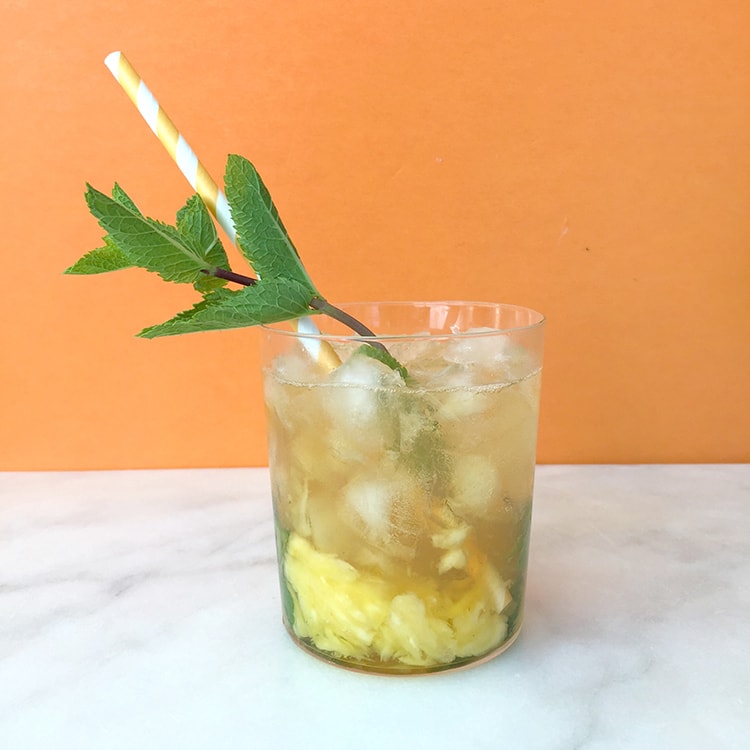 Pineapple Julep
2015-05-28 19:32:01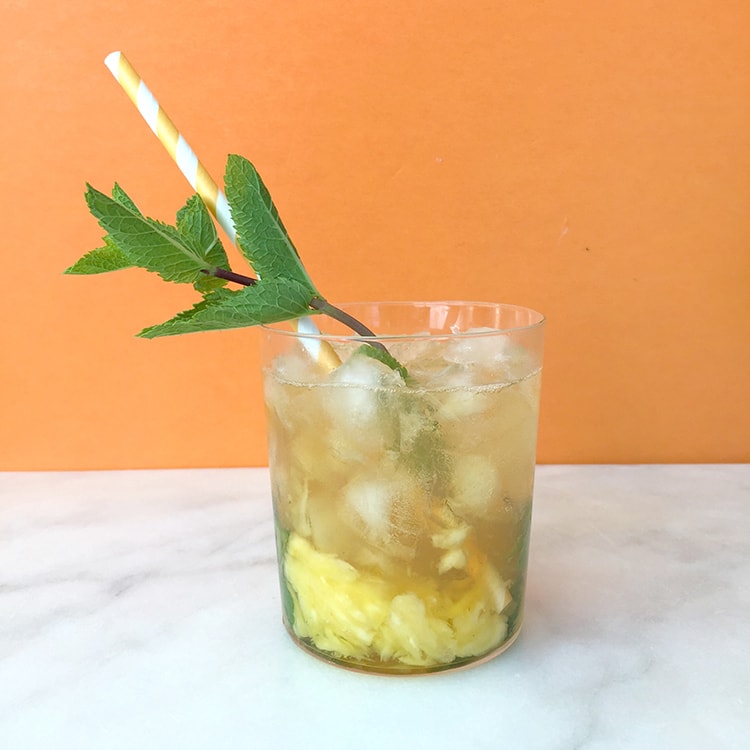 Serves 1
A South-meets-South-Pacific hybrid, a traditional julep cocktail with the addition of fresh pineapple.
Ingredients
1 sprig fresh mint, plus more for garnish
4 to 5 chunks pineapple
Crushed ice
1 ounce simple syrup
2 ounces bourbon
Instructions
Put the mint and pineapple in the bottom of a glass; muddle and crush 'em up with the back of a spoon until pineapple is in small chunks.
Top with crushed ice to fill the glass. Add the simple syrup and bourbon. Garnish with more mint.
Freutcake https://www.freutcake.com/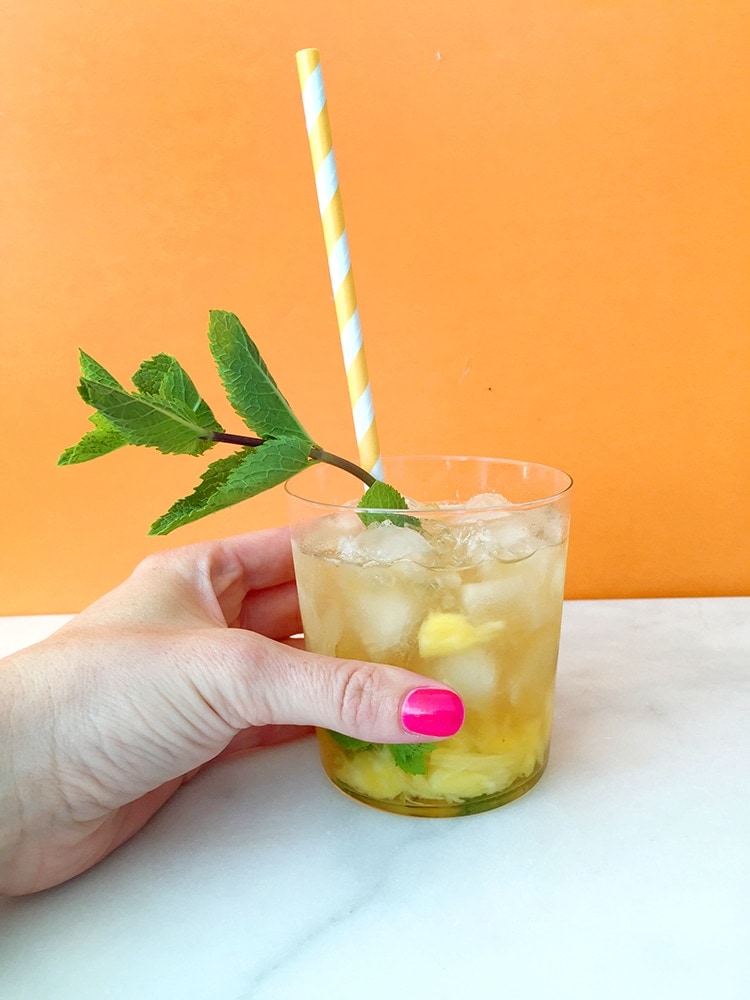 photos & recipe by Erin Phraner