This weekend really felt like summer and I didn't mind it one bit. I was craving something light and refreshing and decided the best possible solution was to pop open the bottle of Prosecco I had chilling in the fridge and get to sipping. Isn't spontaneous cocktail hour the beauty of weekends after all? One thing led to another and before long I was freezing up a batch of Raspberry Prosecco Popsicles.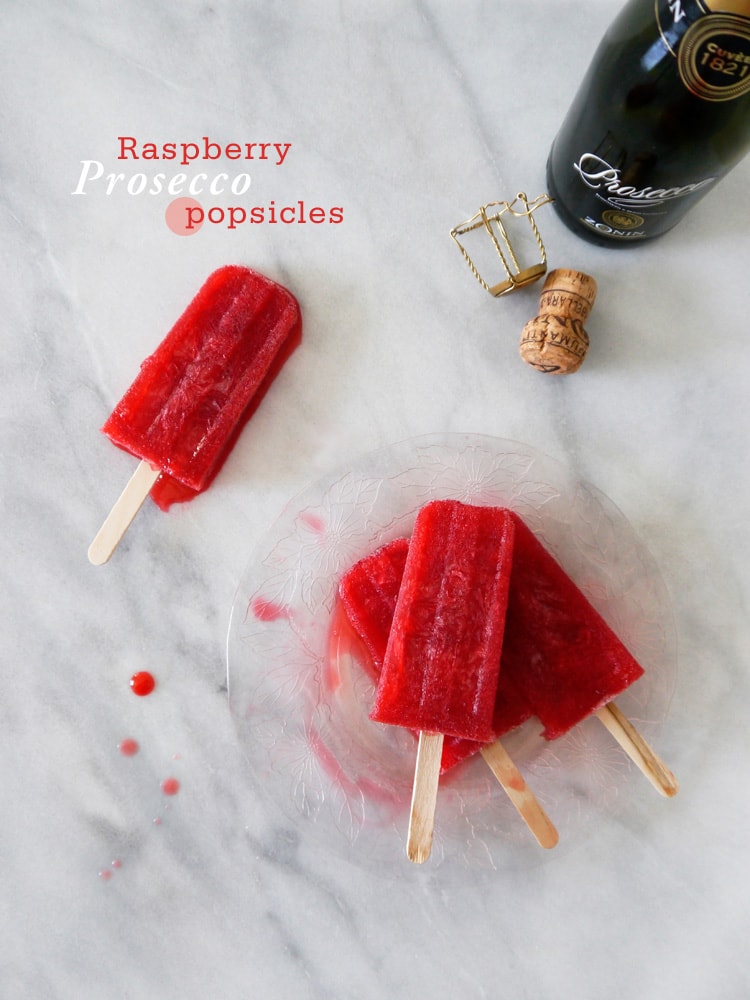 Even after freezing, the Prosecco added it's signature crisp bite to the raspberries making for an extra melty and delicious popsicle. It felt like standing on a hot sidewalk as a kid, feet burning into the pavement, slurping down a quickly melting popsicle before running back into the sprinklers. Only this version is for grown-up kids.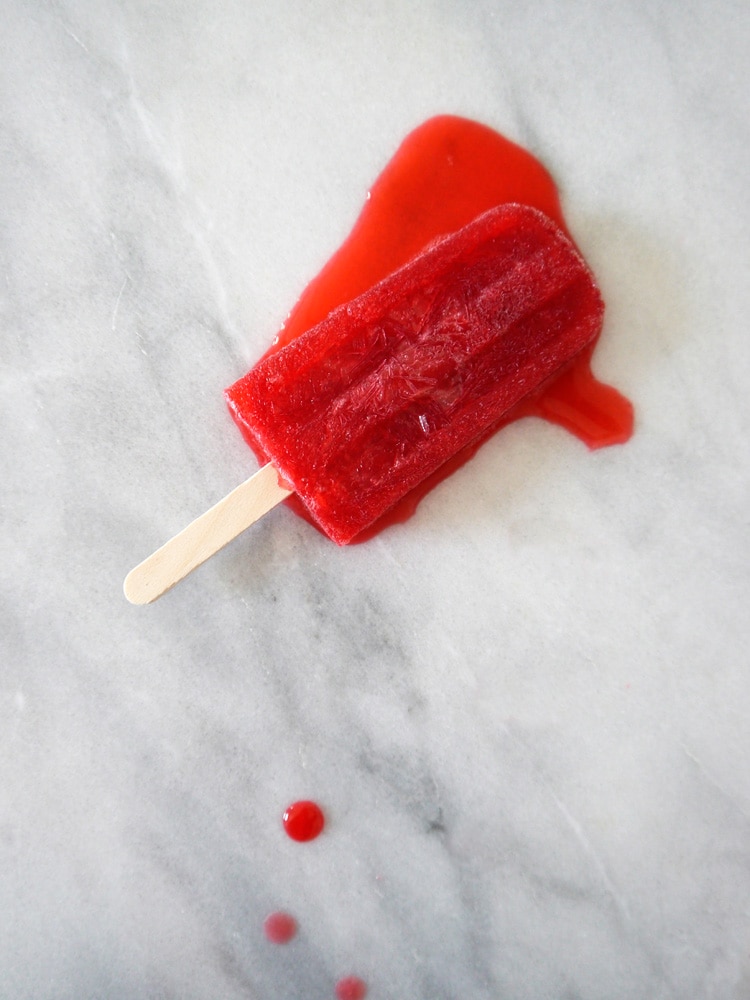 And since Raspberry Prosecco Popsicles work double duty as a dessert and cocktail in one, this would be a fun dessert to serve at summer parties in chilled wine glasses. (Which would also help the whole drippy nature of these pops.) Top the wine glasses with an extra splash of Prosecco and you have a frozen cocktail worthy of any summer celebration.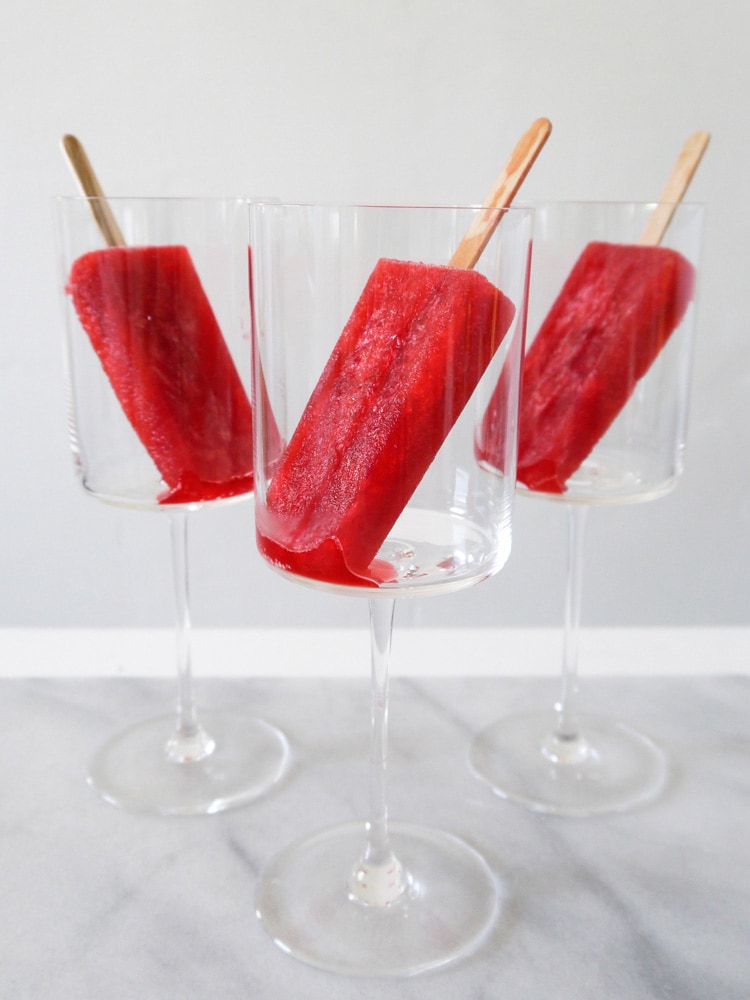 Do you like to experiment with making different popsicle flavors? What is your favorite combination?
Raspberry Prosecco Popsicles– recipe by Leah Bergman
makes 10
1-16oz bag Frozen Raspberries
1 cup granulated sugar
1 cup water
12 oz chilled Prosecco
Equipment:
Popsicle mold
Wooden popsicle sticks
Directions:
1. In a small saucepan combine raspberries, sugar and water. Cook until sugar is dissolved and berries are cooked down and bubbling.
2. Remove pan from heat and let cool completely.
3. Strain berries through a fine mesh sieve reserving syrup into a large jar. Refrigerate until chilled completely.
4. Combine raspberry syrup (about 2 cups) and chilled Prosecco (about 2 cups).
5. Freeze in popsicle mold according to manufacturers directions.
6. Serve on their own or in wine glasses with an extra splash of chilled Prosecco. Cheers!
Photos by Leah Bergman for Freutcake