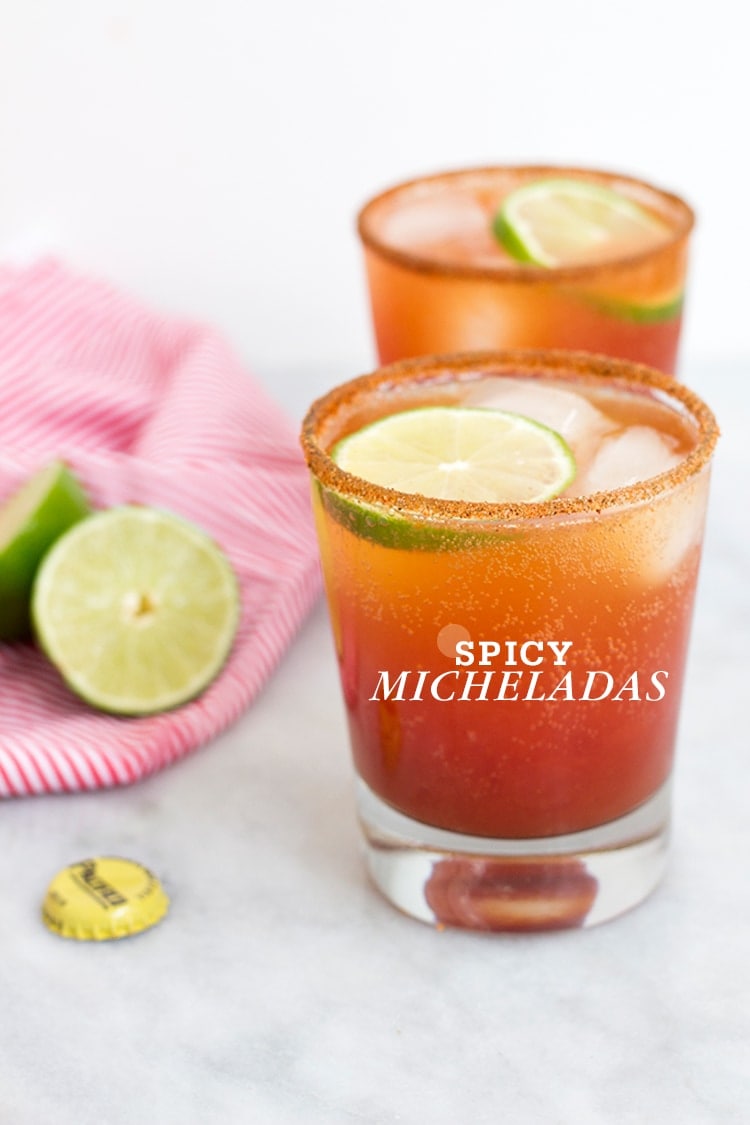 Happy Friday, my friends! Q: Are you a fan of savory cocktails? How about long walks on a tropical white sand beach in Mexico with nothing but the wind blowing in your hair, and an ice cold Michelada in your hand? Fantasy? I don't think so.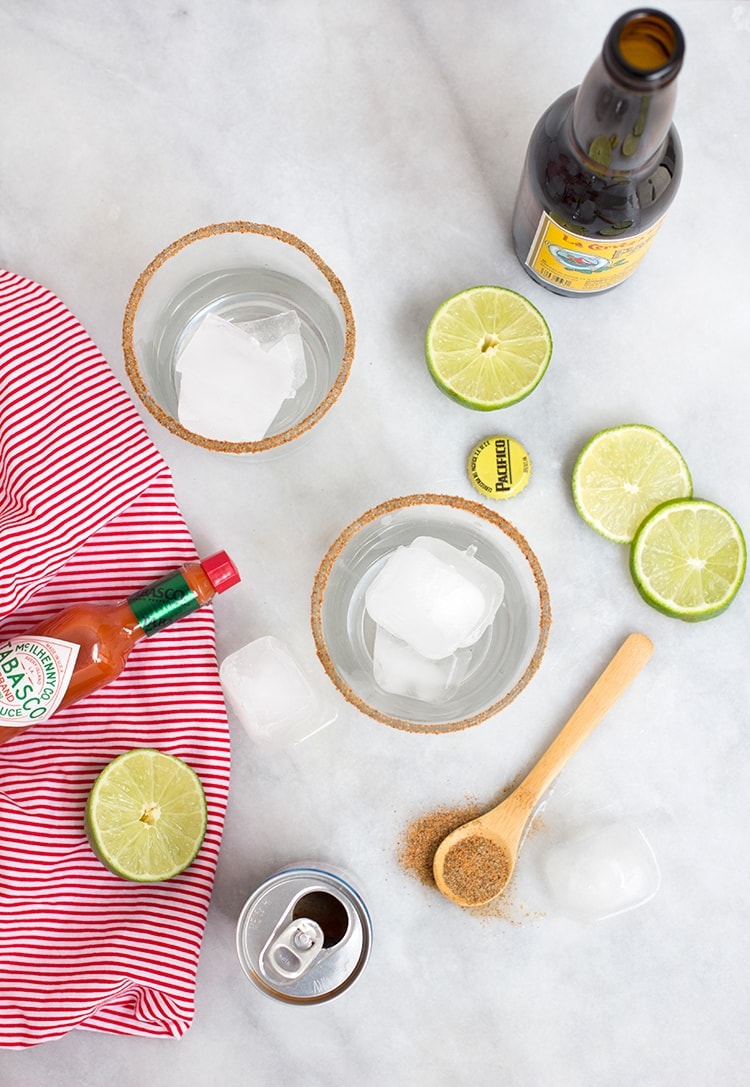 So, it may be dead of winter and most of us are bracing for at least another month of rain, or in some cases snow, but it doesn't mean we can't dream. While Spicy Micheladas are indeed the perfect drink for a hot day on the beach, or a sublime way to cool down at a summer baseball game, they also makes a mean Super Bowl party cocktail to accompany those hot wings and cheesy artichoke dip.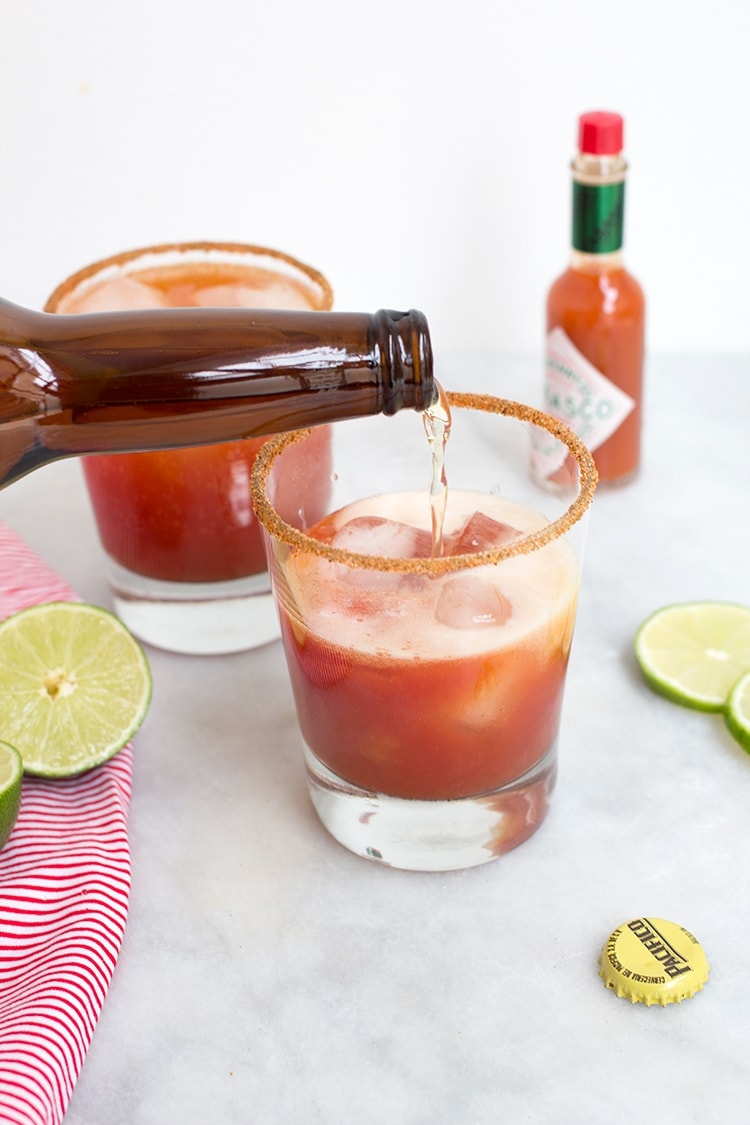 So, what the heck is a Spicy Michelada, you ask? Well, it's basically a Bloody Mary with the vodka subbed for beer. And not just any beer, crisp and refreshing Mexican beer. There is simply no other way.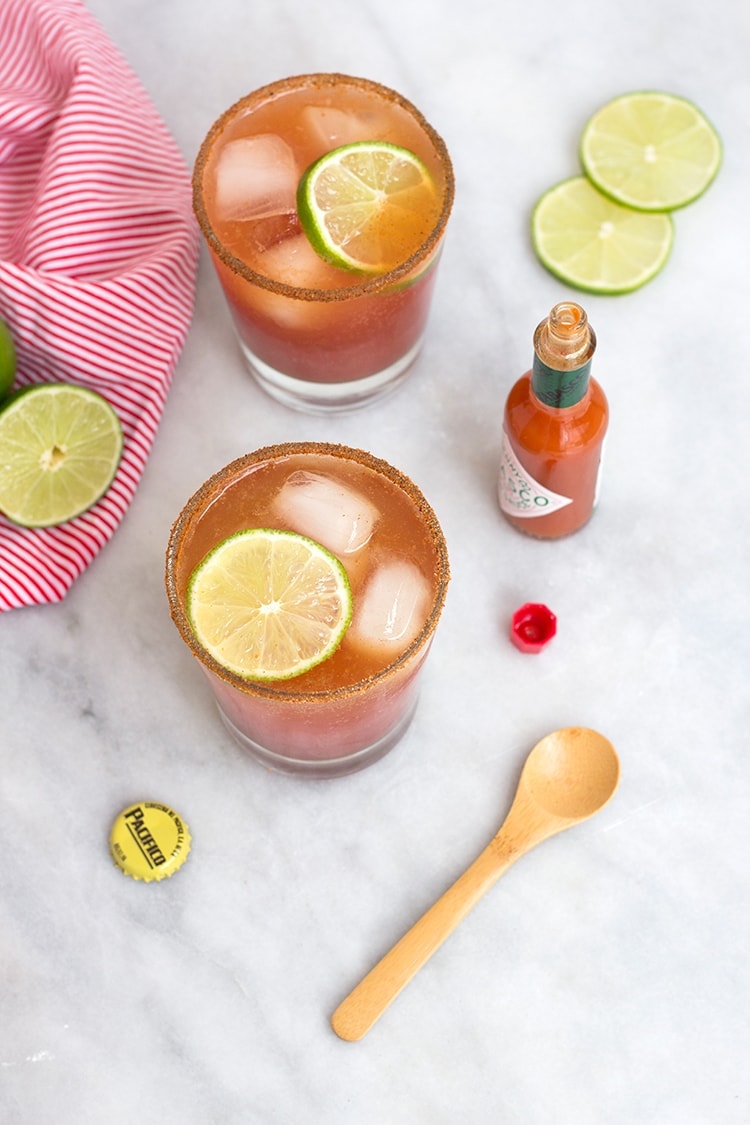 So, if Bloody Mary's are sort of your brunch thaaaang…you will love this spicy lover of a Michelada. It's totally Delicioso!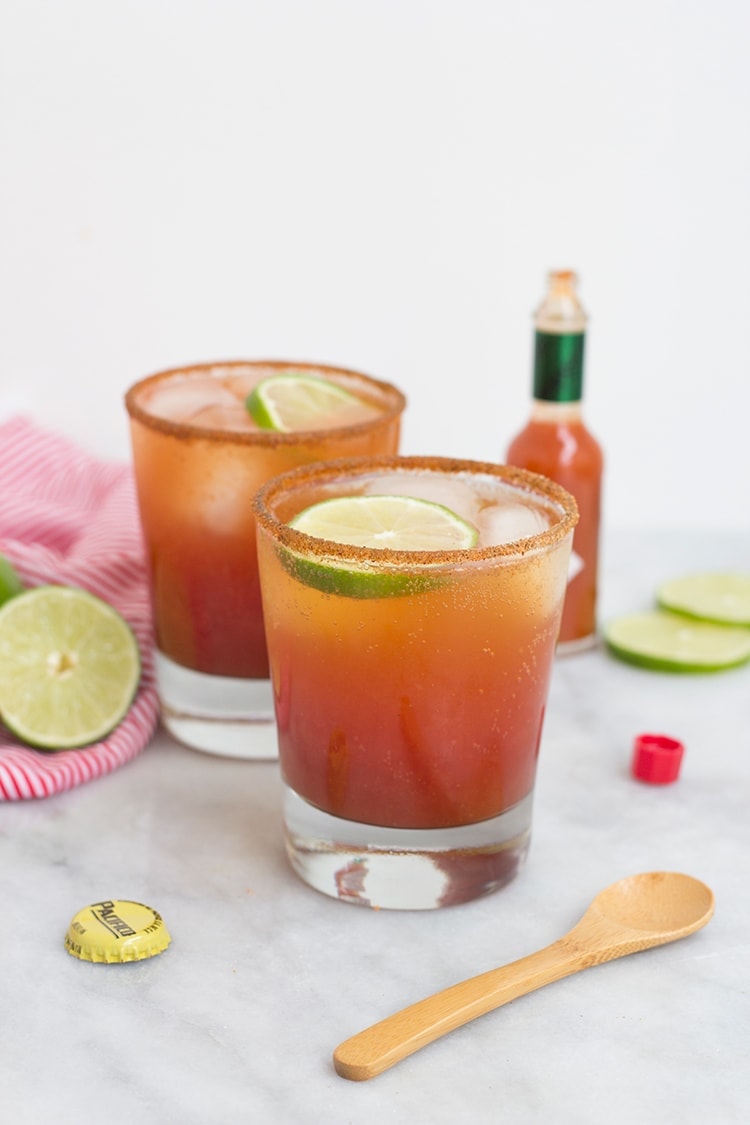 photos by Leah Bergman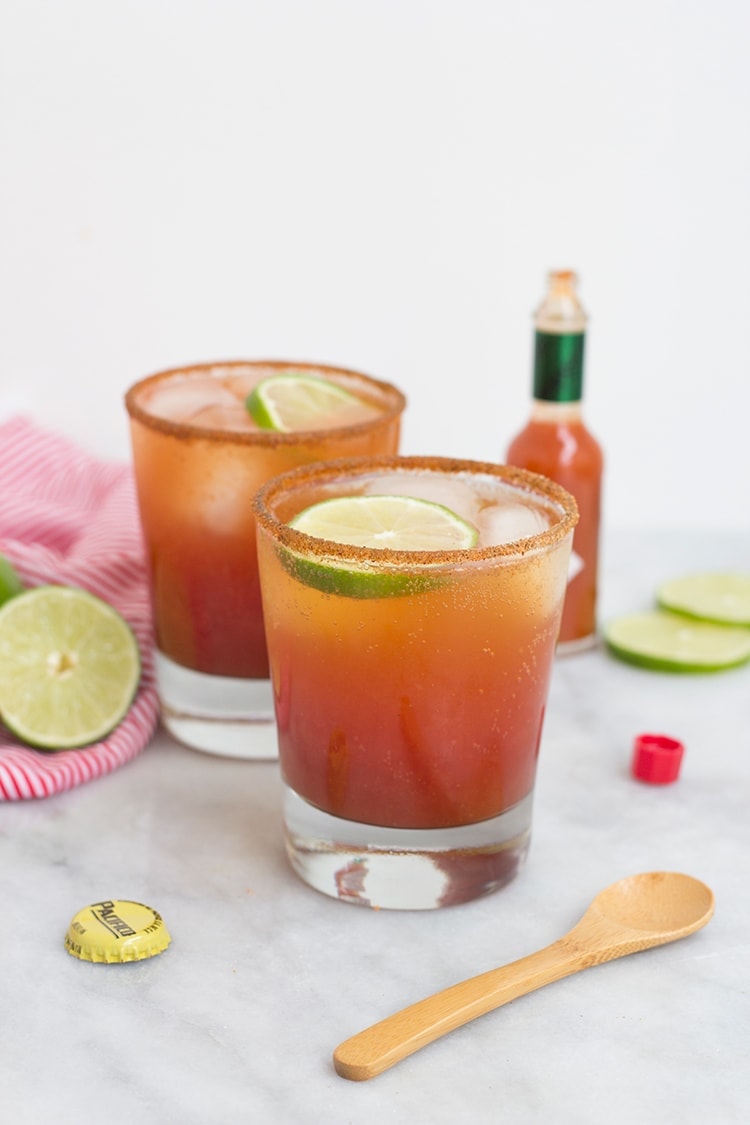 Spicy Micheladas
2015-01-29 22:48:40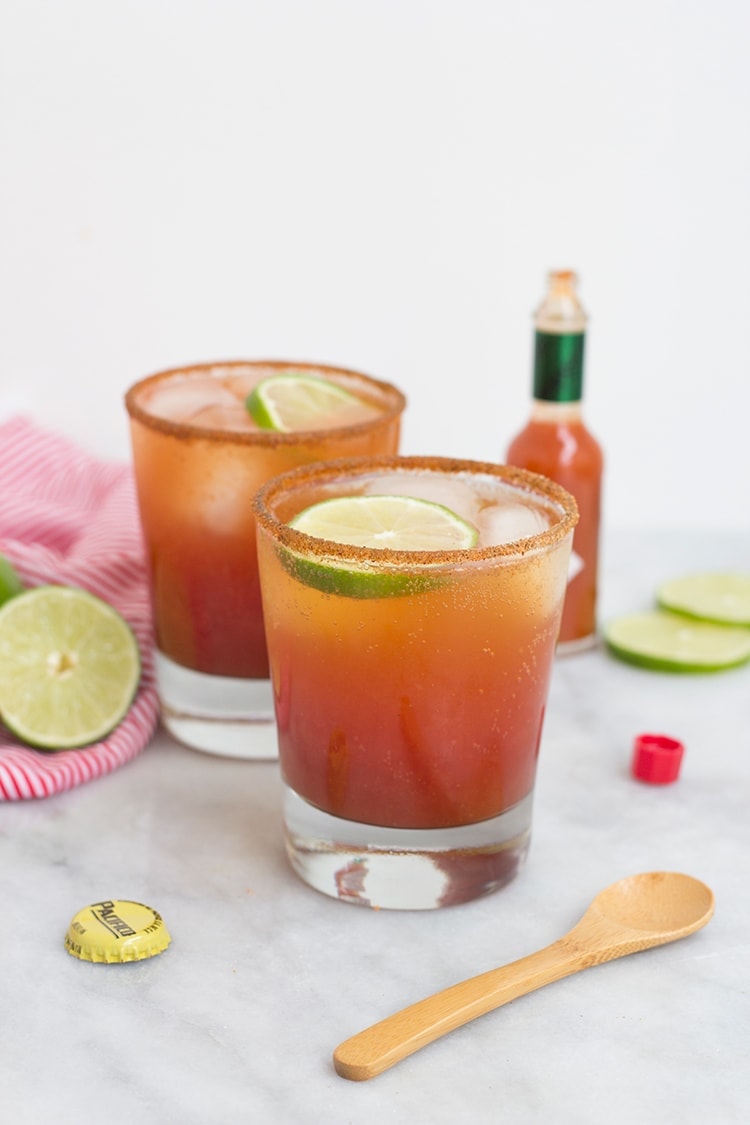 Serves 2
Ingredients
1 6oz can tomato juice
2 limes, juiced (about 1/3 cup juice)
1/4 teaspoon celery salt, plus more for rim
1 teaspoon Worcestershire sauce
1/2 teaspoons Tabasco
1 12oz bottle of beer- Pacifico or Modelo
season salt, for rim
lime slices, for garnish
ice cubes
Instructions
Rub the rims of two glasses with lime and dip in a mixture of celery salt mixed with seasoned salt. Set aside.
In a measuring cup or pitcher, combine the tomato juice, lime juice, celery salt, Worcestershire and Tabasco and mix well. Adjust seasoning to taste.
Add a handful of ice to each of the prepared glasses, then divide the tomato juice mixture between them. Top up the glasses with half a bottle of beer each, then garnish with a lime slice.
Adapted from Food52
Freutcake https://www.freutcake.com/