In case you missed Leah's delicious double-scoop announcement, Freutcake's expecting not one—but two!—little babies. Cuteness overload! But don't worry: Your Friday cocktail posts aren't going ANYWHERE! It's my great honor to be handling happy hour duty until the nuggets arrive.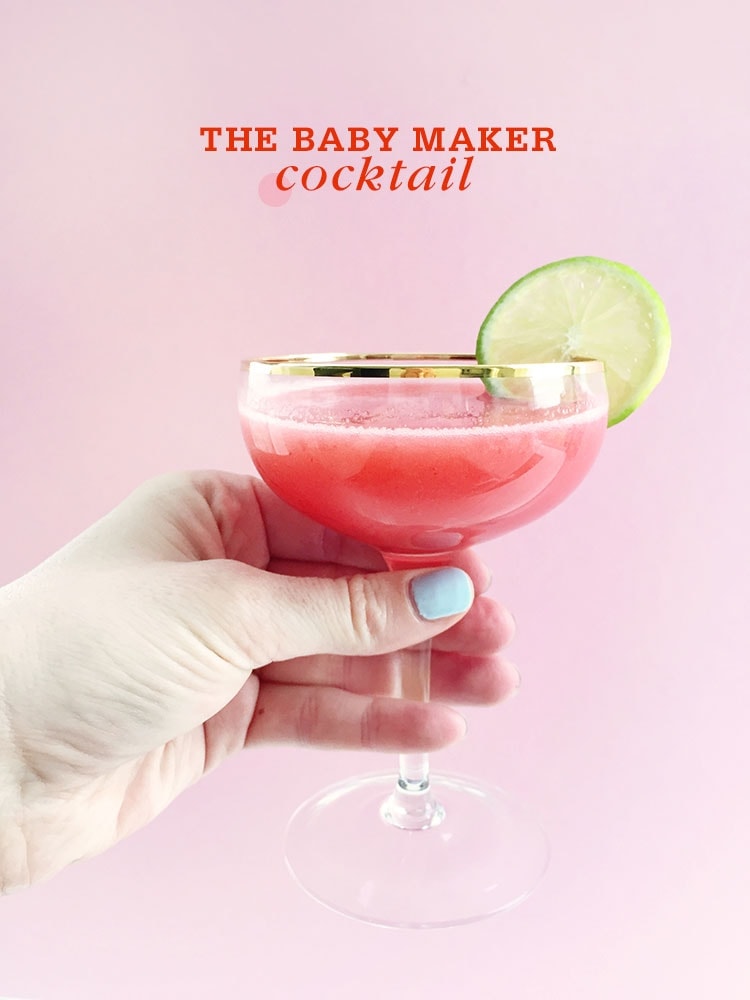 Let's kick off this adventure of boozing and oozing over Leah's adorable bump with a super special cocktail I like to call…The Baby Maker! What? It's so appropriate!
This scrumptious recipe is loaded with sultry ingredients like tequila, ripe berries and a hint of cinnamon. Baby is not guaranteed. But you will feel sexier and sassier with each luscious sip. How could you not!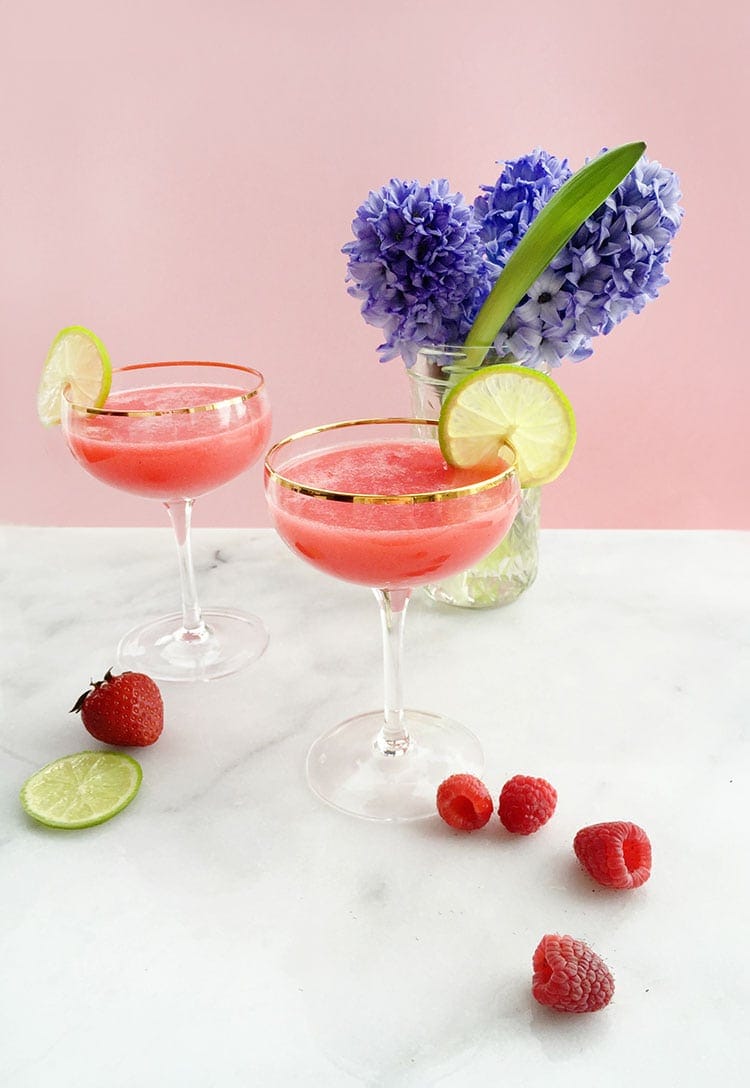 So let's all raise a Baby Maker to the beautiful mama to be! And to each other, because I look forward to cocktailing with each and every one of you. Leave your drink recipe requests in the comments below or even just a flavor you'd love to see in a drink (Wine? Pineapples? Bitterness? Chia seeds?)—no such thing as a wrong request! I'll whip up somethin' special for you, promise!
photos by Erin Phraner
The Baby Maker Cocktail
2015-04-30 22:18:31
Serves 2
A scrumptious cocktail loaded with sultry ingredients like tequila, ripe berries and a hint of cinnamon.
Ingredients
FOR THE JUICE
1 heaping cup sliced strawberries
1 (6-ounce) container raspberries
1 ounce Campari
2 ounces fresh lime juice
Pinch of salt
Pinch of cinnamon
FOR THE COCKTAIL
4 ounces Berry Juice (above)
4 ounces tequila
2 ounces fresh lime juice
Lime slices, for garnish (optional)
Instructions
Make the juice: Puree the strawberries, raspberries, Campari, lime juice, salt and cinnamon in a blender until smooth.
Strain and press the juice through a fine-mesh sieve into a liquid measure cup or bowl (stirring the juice in the sieve helps is strain faster). Refrigerate until cold or up to 1 week.
Make the cocktail: Shake the Berry Juice, tequila and lime juice in an ice-filled cocktail shaker for 30 seconds. Strain into chilled cocktail glasses. Garnish with lime slices, if desired.
Notes
Makes enough for two plus extra juice.
Freutcake https://www.freutcake.com/