It's officially picnic and beach season friends! This past weekend we did both…picnic and beach that is. Which reminded me of one of my favorite recipes for taking on the go. Edamame & White Bean Salad is simple, flavorful, and perfect beach & park days because it's delicious both cold or at room temperature.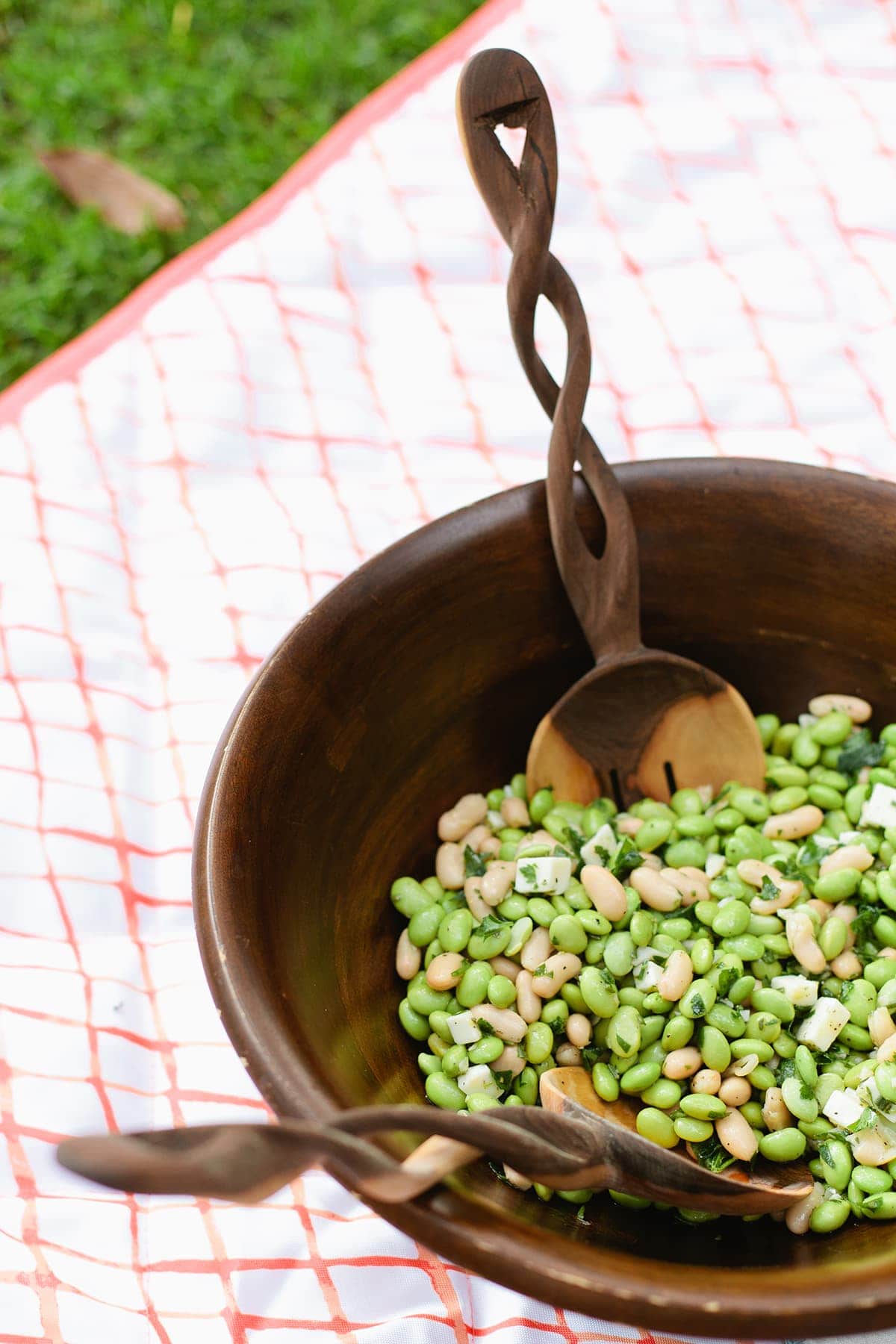 The secret to the herb-y flavor is the infused oil. It makes the entire salad fragrant! And you can't go wrong with big hunks of cheese. How bad can that be? So, what are some of your go to picnic or beach recipes?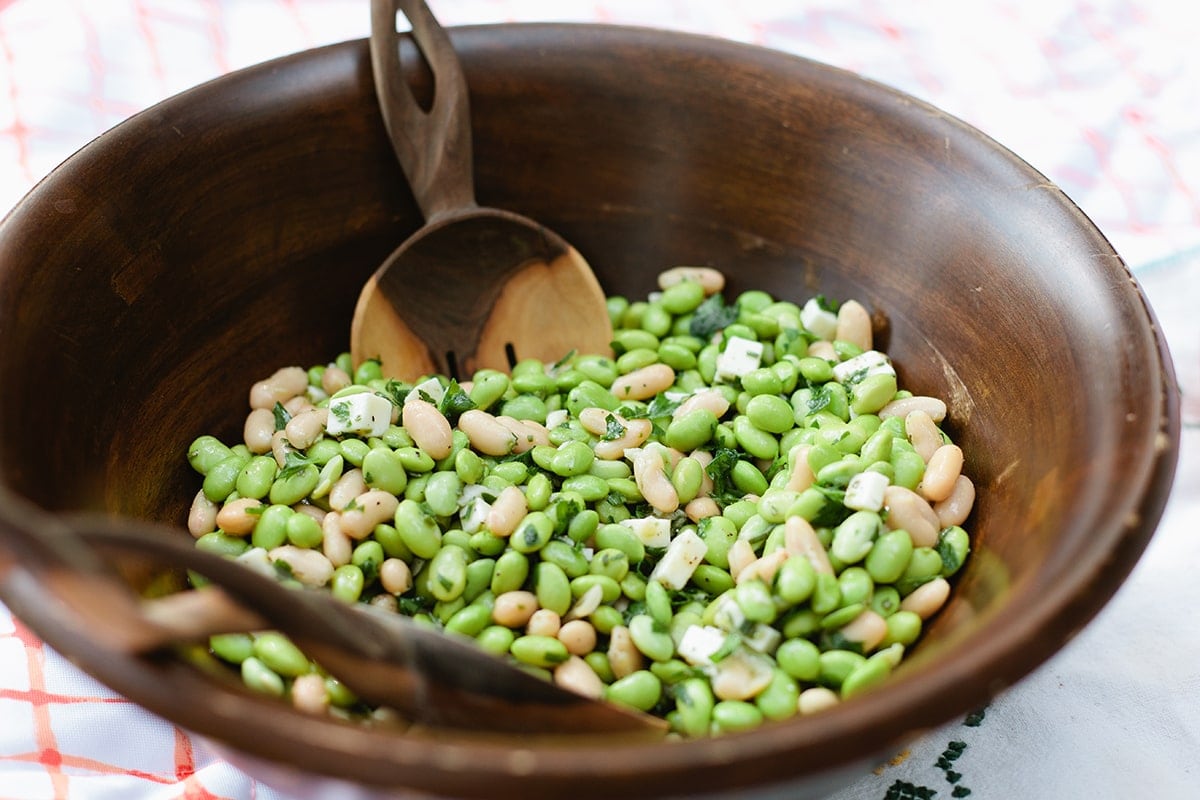 photos by Joanne Pio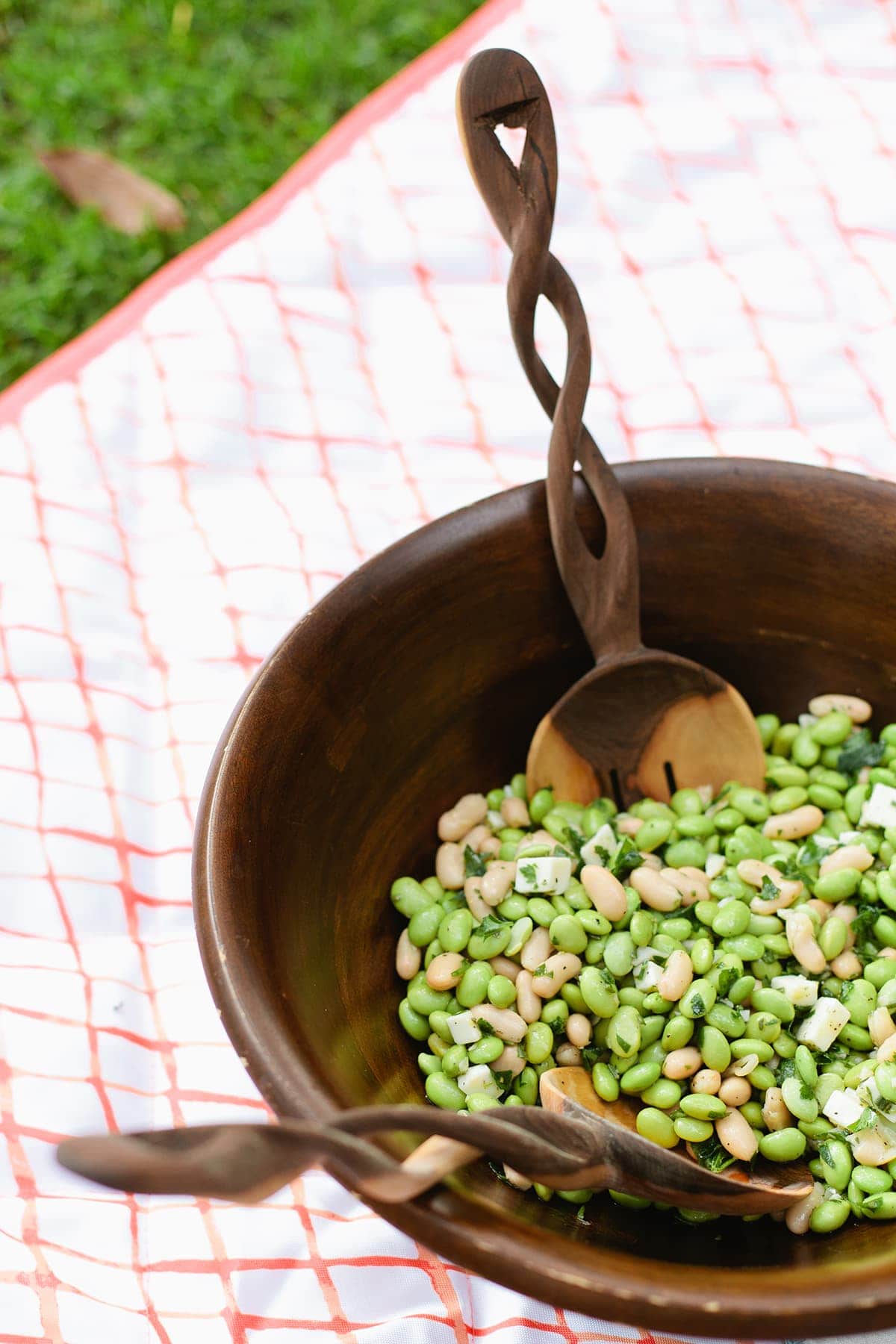 Edamame & White Bean Salad
2016-05-02 09:02:13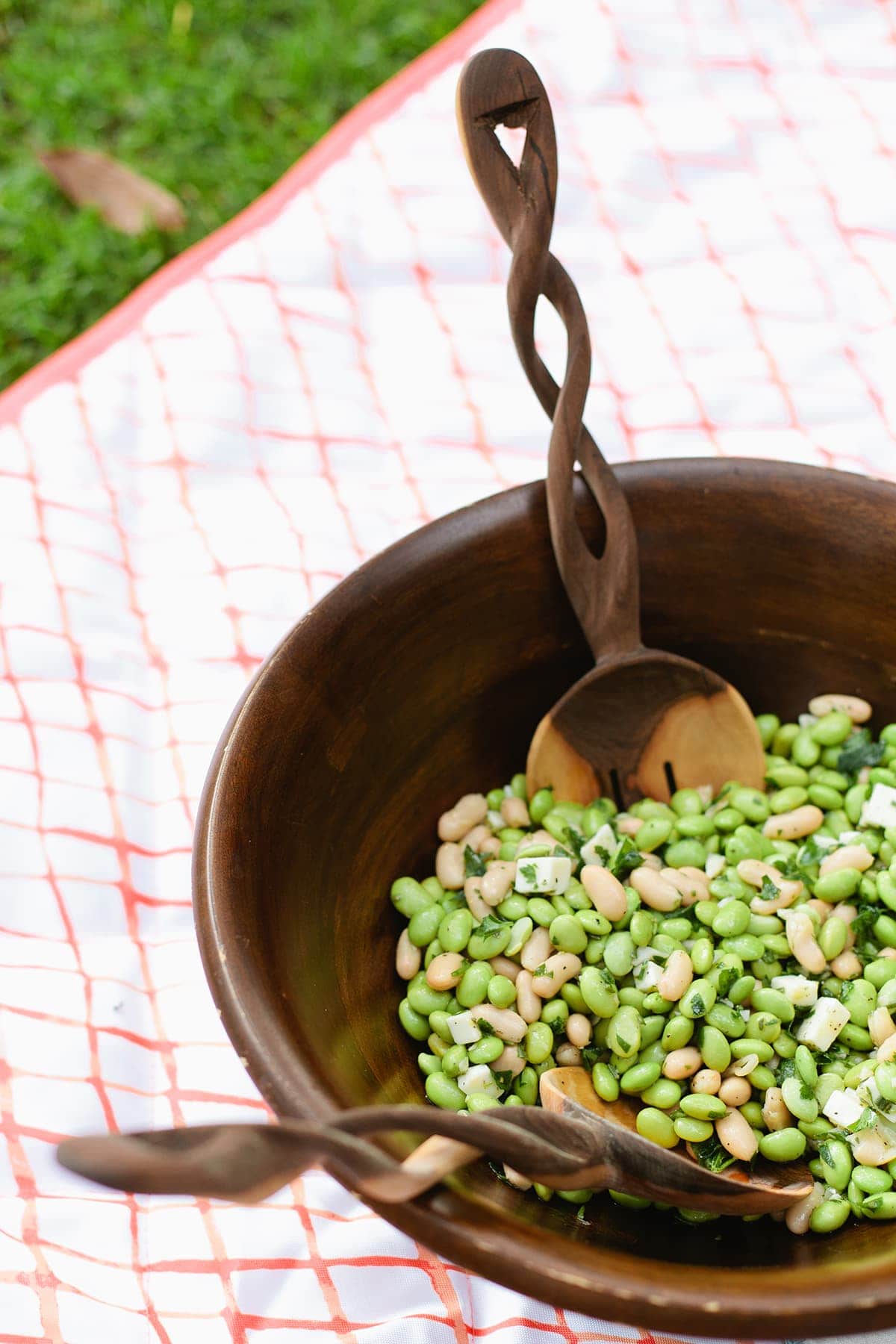 Ingredients
2 tablespoons extra-virgin olive oil
2 cloves garlic, minced
2 teaspoons finely chopped fresh rosemary leaves
2 cups (9 ounces) shelled edamame beans
1 (15-ounce) can cannellini beans, drained and rinsed
5 ounces pecorino, cut into 1/2-inch chunks
1/4 cup chopped fresh flat-leaf parsley
1/4 teaspoon kosher salt
1/4 teaspoon finely ground black pepper
Instructions
In a small, nonstick skillet, heat the oil over medium-low heat. Add the garlic and cook until fragrant, but not brown, about 30 seconds. Remove the pan from the heat and stir in the rosemary. Set aside.
Combine the edamame beans, cannellini beans, cheese, parsley, and salt and pepper in a serving bowl. Add the garlic mixture and toss well until all the ingredients are coated.
Freutcake https://www.freutcake.com/