Lately I've been obsessed with ordering a plate of the fresh Bald Point, Washington oysters sold by Shucks Oyster Bar each week at the Altadena Farmers Market.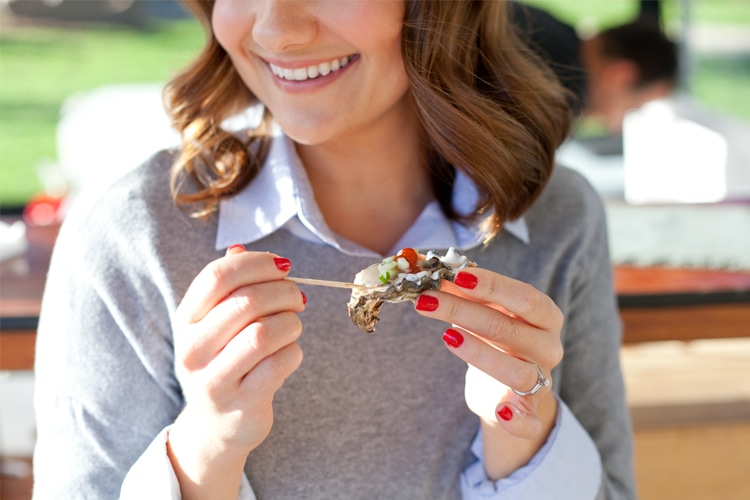 Last Wednesday I stopped by the market for my weekly oyster fix and a chance to learn a few shucking techniques from the owner. For those who have never shucked...it's trickier, and a little more dangerous than it seems!
I somehow managed to survive my shucking experience with all ten fingers and only a small bit of oyster shell in my hair. I would say it was a shucking success! Here's how to do it: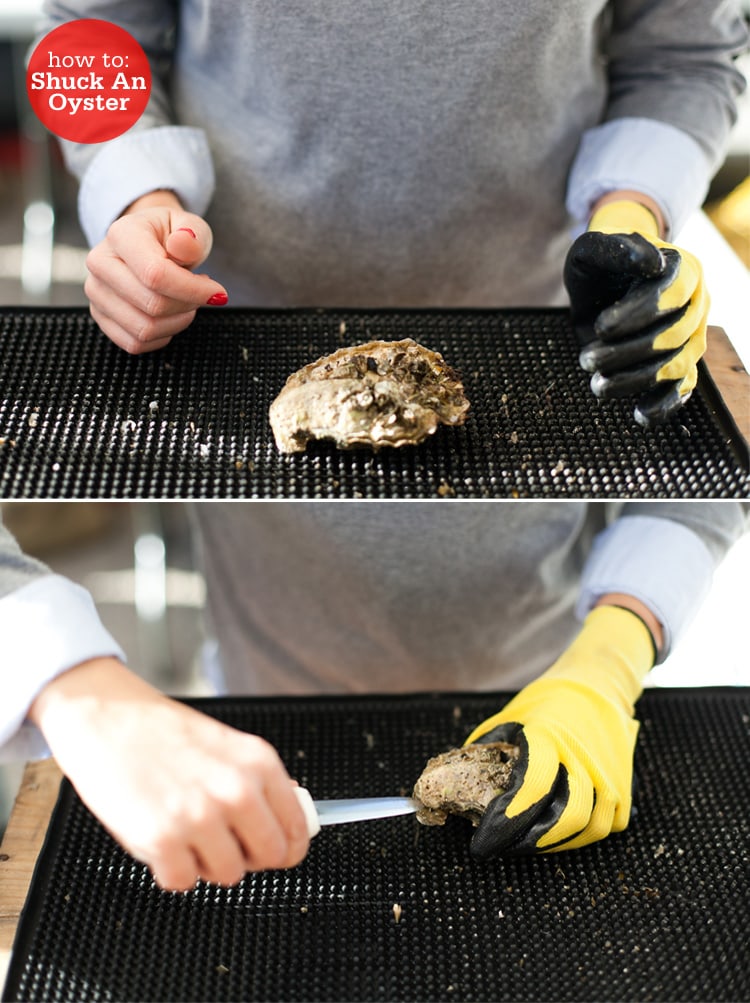 Step 1: Start with a freshly washed and scrubbed oyster, a rubber glove, and sharp shucking knife.
Step 2: Tightly hold the oyster cup side down with hinge facing toward you. Firmly insert the oyster knife through the hinge, angling the blade down into the cup of the oyster until you feel the knife stick. This takes a lot of pressure!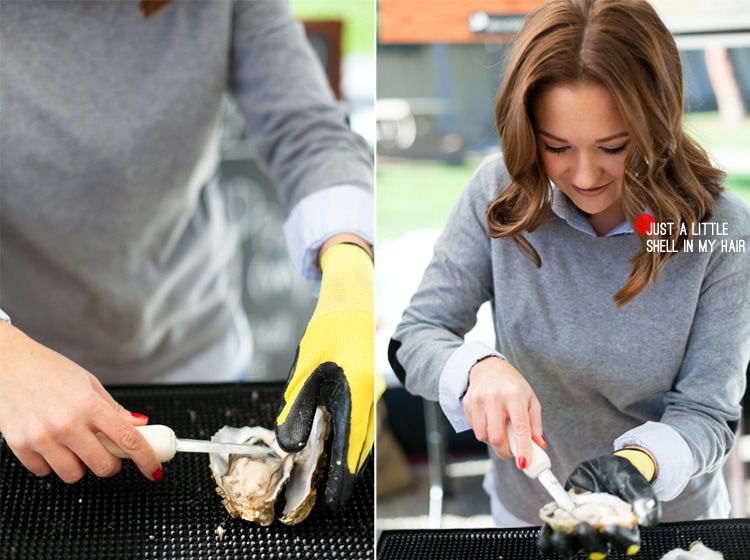 Step 3: When the knife is firmly stuck into the oyster, start to twist knife to pry open shell until it pops open.
Step 4: Cut along the top inside of the shell to cut connective muscles that hold shell closed. After cutting you should be able to open the shell.
Step 5: Run your knife under the meat of the oyster making sure it is completely loosened from shell.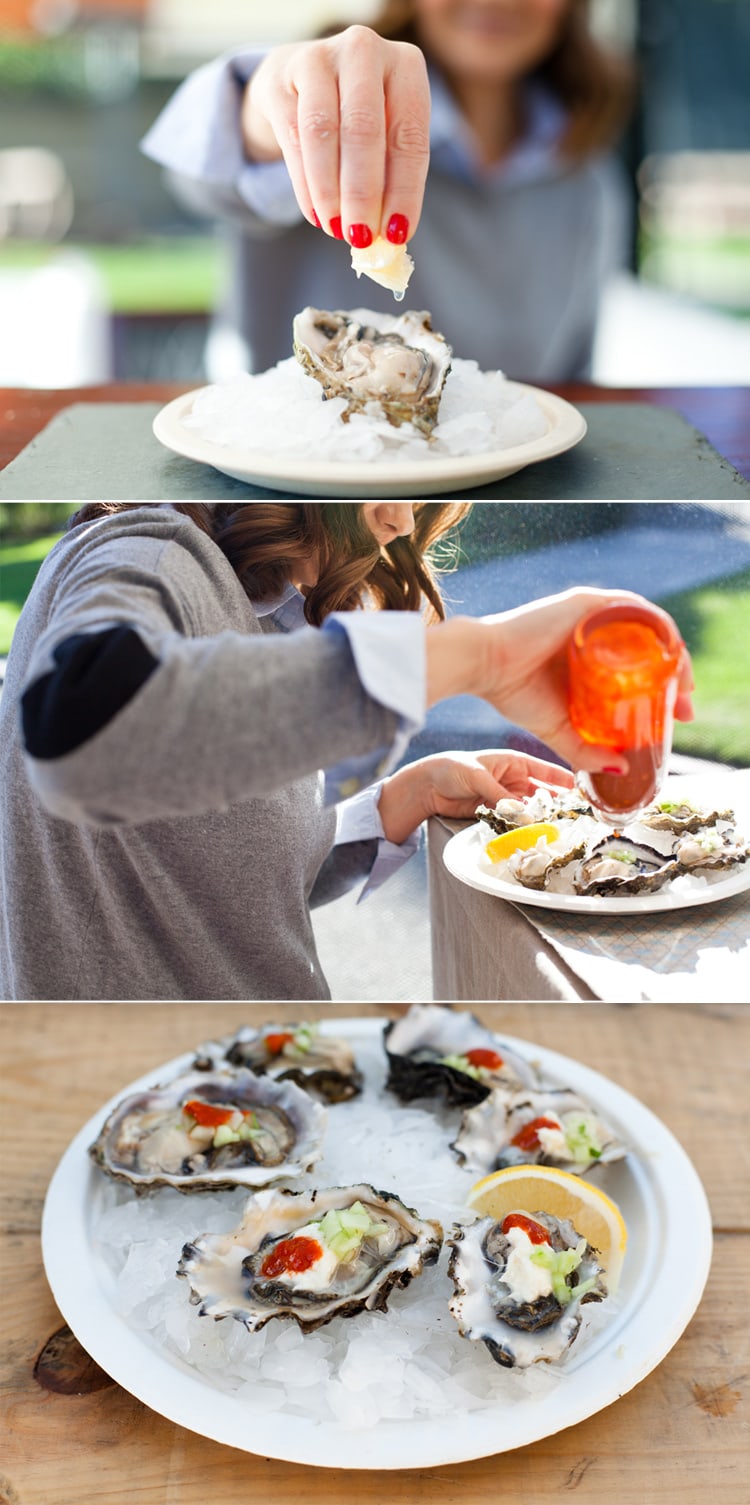 Serving Oysters: Fresh oysters are delicious served on the half shell over a bed of ice with just a squeeze of lemon. You can also dress them up with a simple mignonette sauce, horseradish or sriracha for a spicy kick! Personally I like my oysters extra spicy. How do you like your oysters?
Shucks oysters are available at the Sunset Strip Farmers Market & the Altadena Farmers Market.
{Photos taken by Joanne Pio for Freutcake. You can read more about Joanne on my about page!}