Disclosure: This post was sponsored by Del Monte® however all opinions expressed here are my own. Thank you for supporting the sponsors who keep Freutcake delicious!
The idea of hosting a Friendsgiving has become increasingly trendy the last few years and I can see why. While it's always special to get together with family on the actual day, hosting or attending a Friendsgiving with a group of your best friends is a fun and relaxed way to celebrate the holiday twice! Let's be honest, who doesn't want to eat Thanksgiving dinner one extra time during the holiday season? Last week I was invited to a Friendsgiving Feast hosted at the Tasty studios with Del Monte. It was a group of fellow bloggers and food lovers who all gathered together to enjoy a meal created using Del Monte's fresh and flavorful veggies, some good drinks and great company. Of course, I was thrilled for lots of reasons to attend but it especially excited me to be stepping into the Tasty studios where they make all of the viral food videos I spend hours watching on Facebook…you know the ones.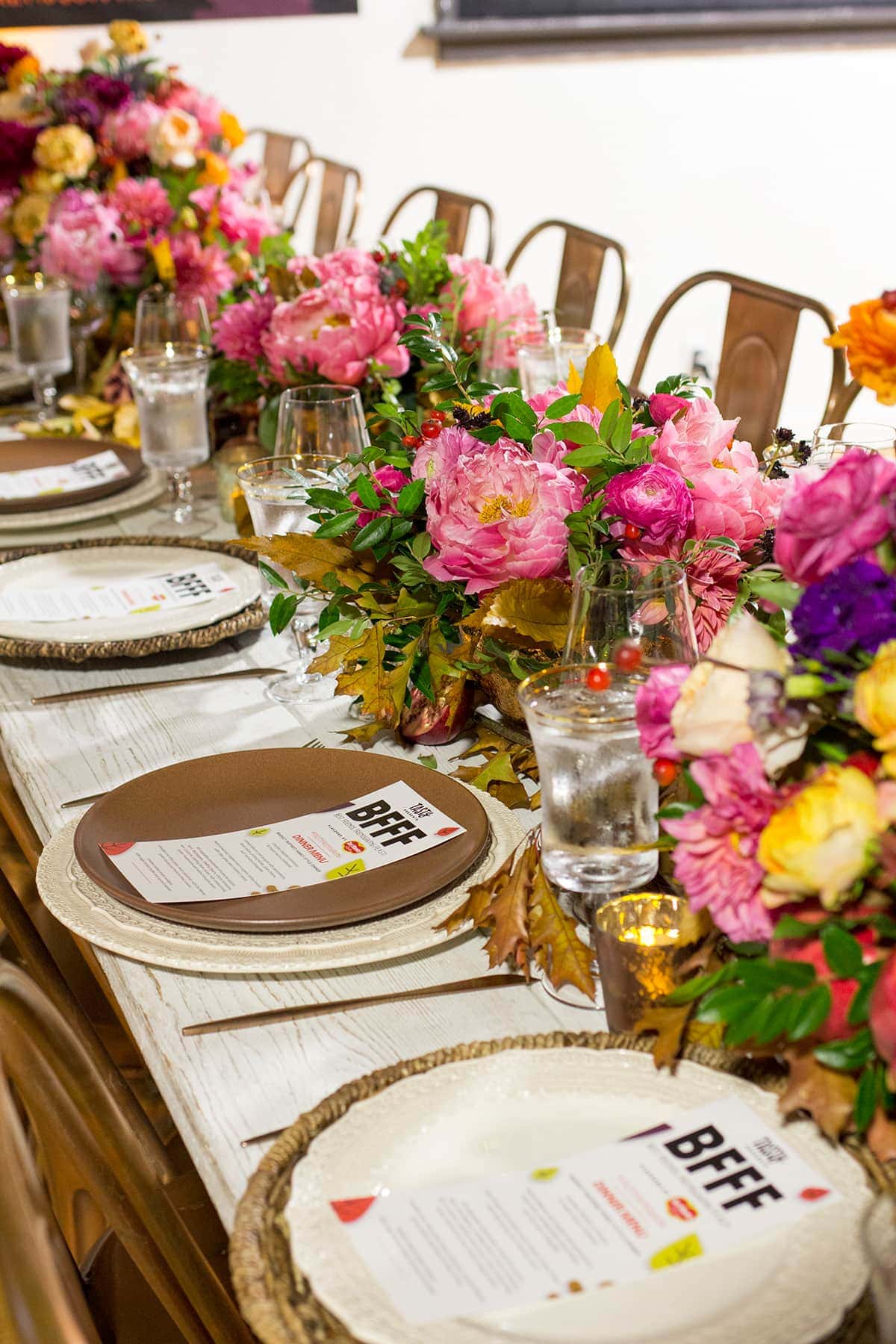 The tables were really magnificent! Gigantic floral arrangements surrounded by fruits and gourds all used to adorn the center of the table. If that wasn't a cornucopia of abundance, I don't know what is. I am definitely inspired to go big on the Thanksgiving centerpieces this year.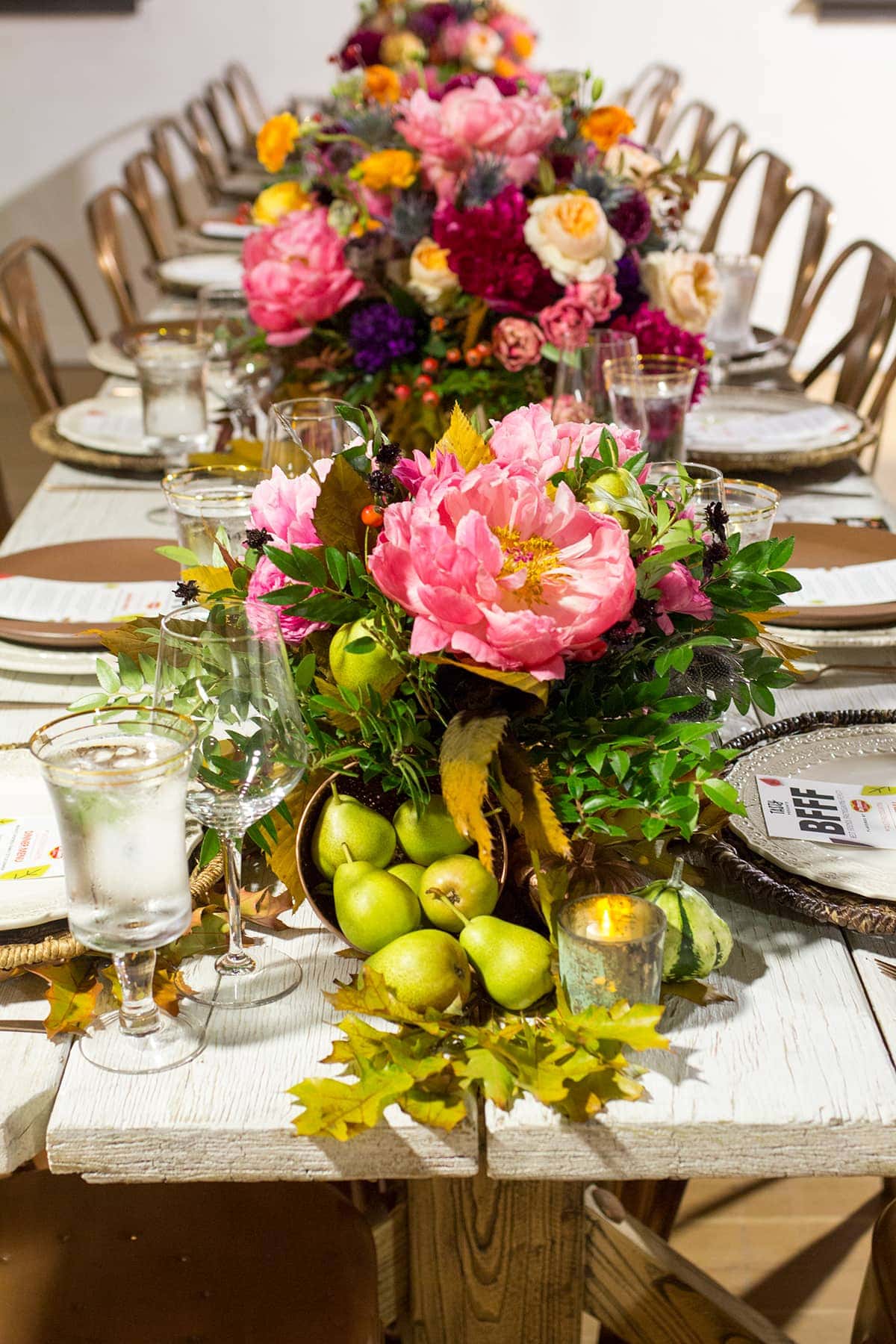 The cocktails were delicious, a spiked lemonade and an Earl Grey Hot Toddy (I'll be re-creating) were the signature drinks along with wine with dinner.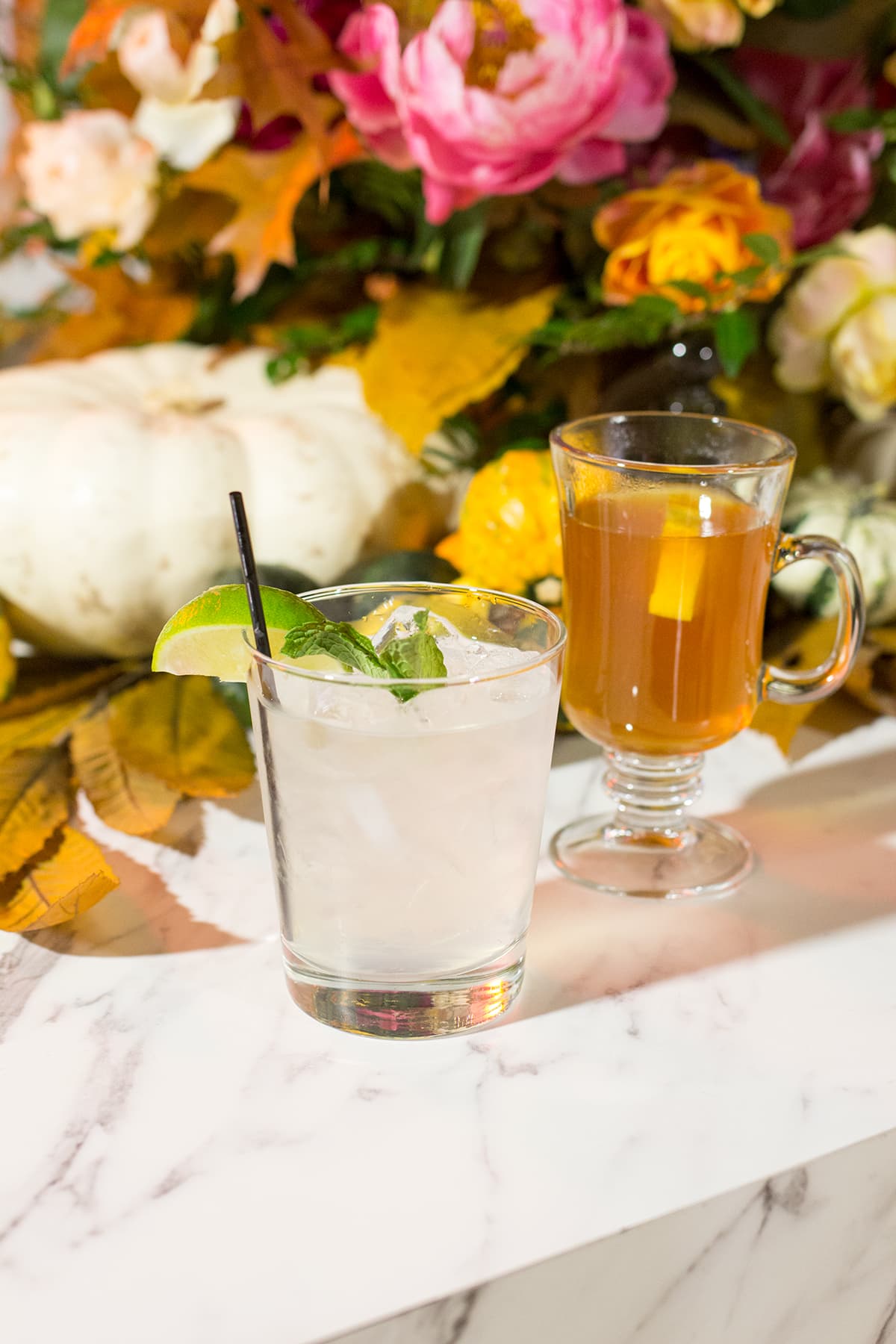 We sat and passed each dish family style which added to the casual, fun and social vibe of the night. Let me tell you, the menu did NOT disappoint. While Del Monte kept it rather traditional, you had better believe green bean casserole was served, they also threw in some creative twists on sides that have me inspired to branch out a bit this Thanksgiving.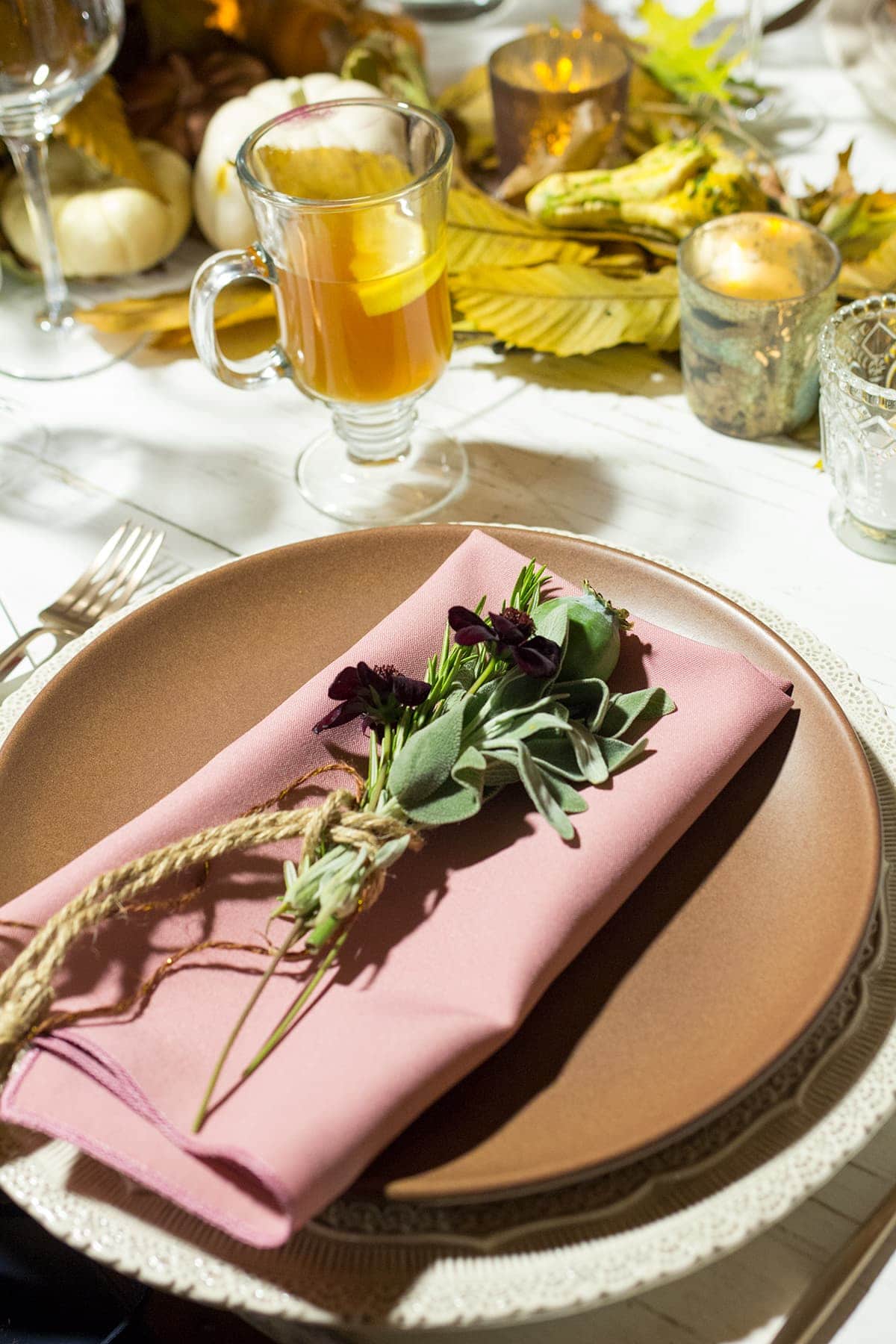 Here's the menu:
Cheddar chipotle cornbread & maple bacon cornbread.
Market lettuces and arugula with persimmons, Asian pears, pomegranate, goat cheese, and red wine vinaigrette. I always struggle with salad on Thanksgiving. It has to be really delicious, hearty and interesting to stand up against all of those amazing sides and this one was all that and more.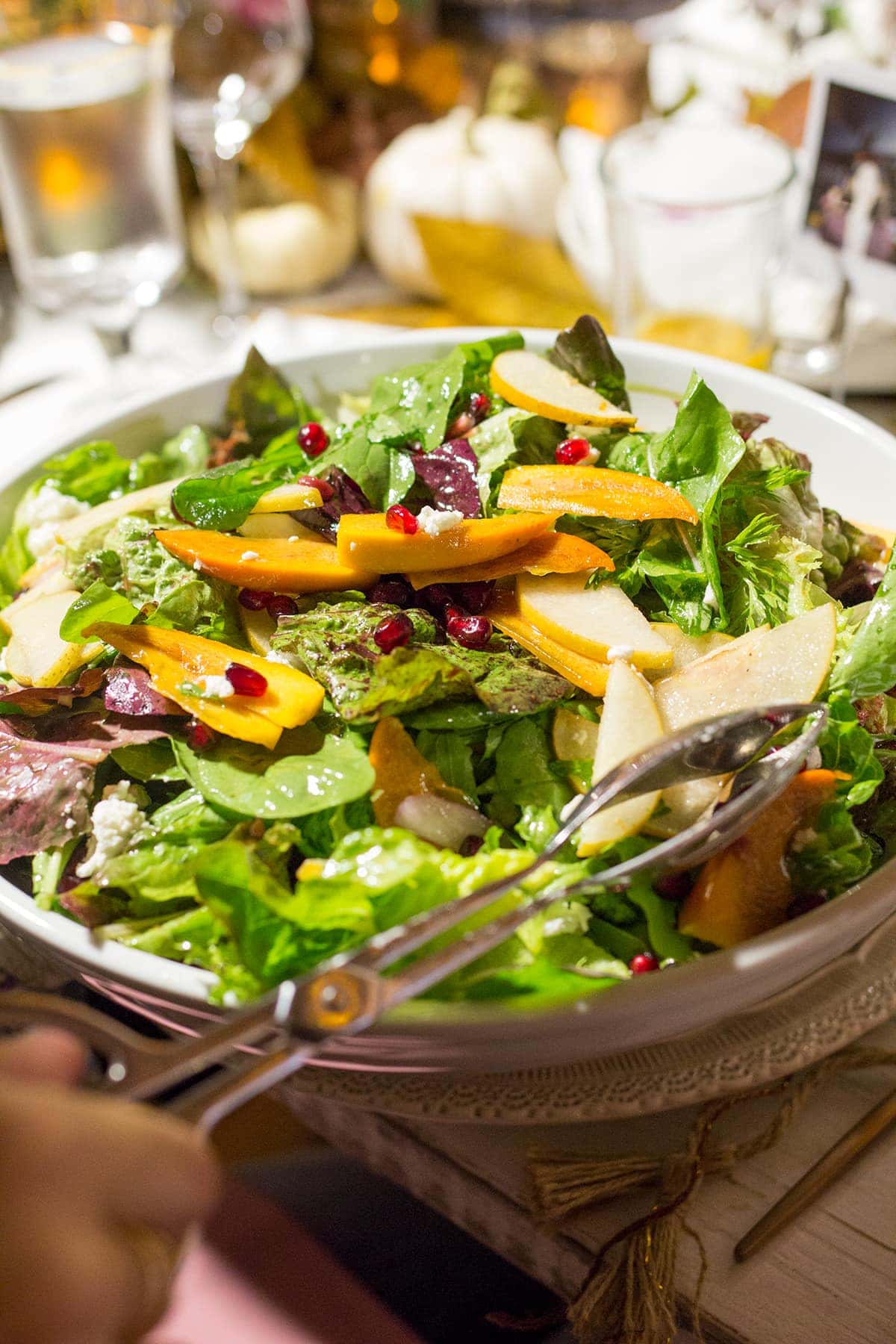 Herb brined and roasted Mary's organic turkey with cider gravy and cranberry sauce. The subtle sweet and tangy flavor that the apple cider adds to the gravy was absolutely delicious and a trick I will certainly try this Thanksgiving.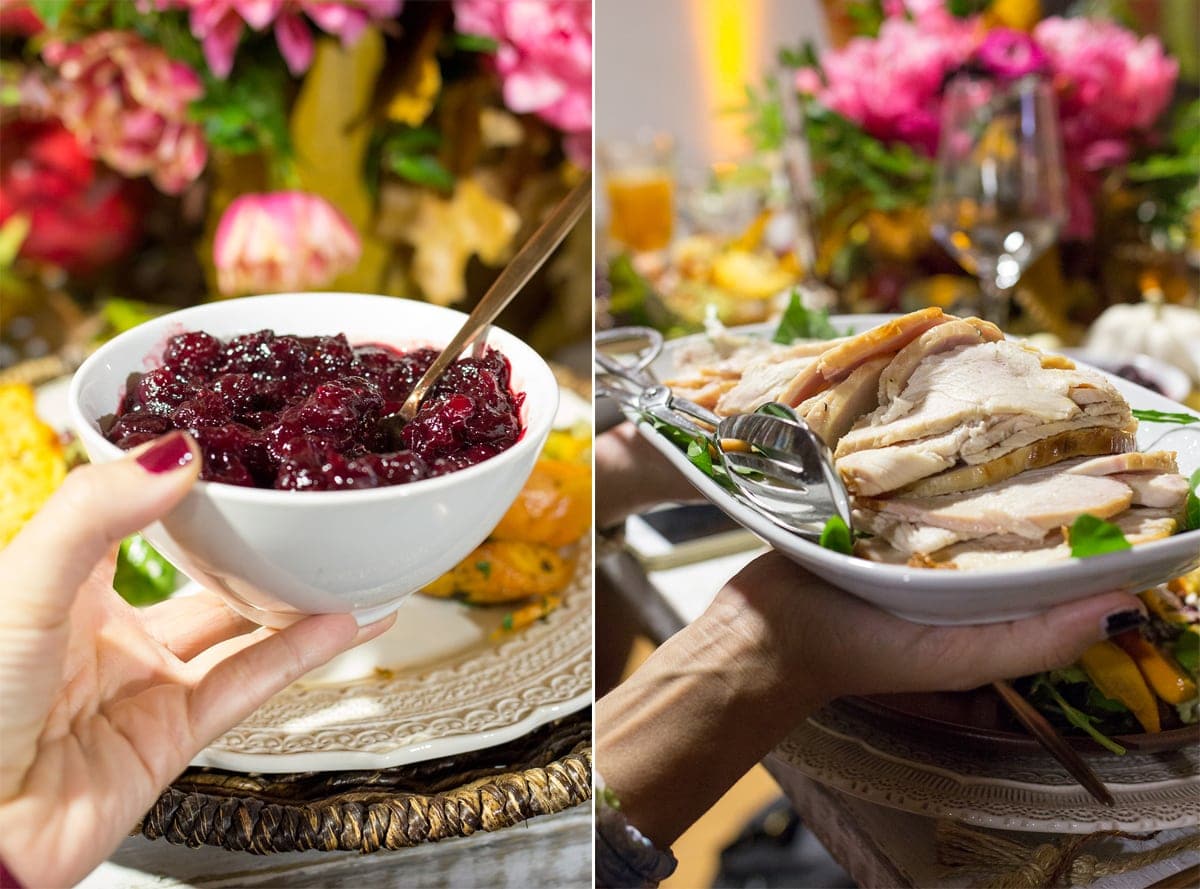 Fall vegetable panzanella of kabucha squash, faro, fall peppers, beans, cherry tomatoes and torn croutons, with smoked king oyster mushrooms and walnut-arugula pesto. This dish was so hearty and delicious and very unexpected on the Thanksgiving table. The kabucha squash gave it the necessary fall flavor needed for a Thanksgiving side.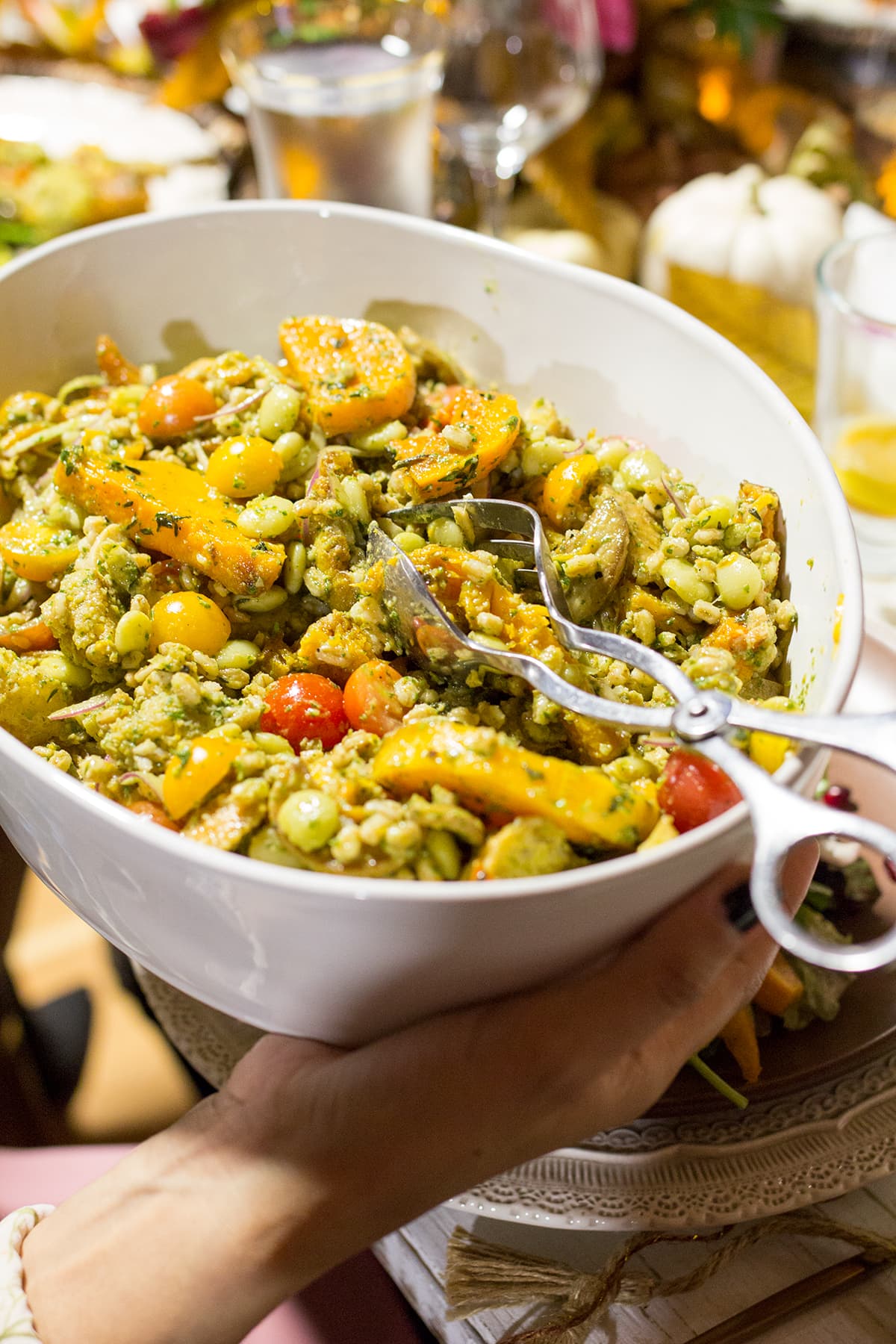 Cheddar and chili green bean casserole with Del Monte® Blue Lake Cut Green Beans and French's Fried onions. It obviously wouldn't be Thanksgiving without the green bean casserole! This cheddar and chili version was super flavorful with a Southwest twist. Definitely the best version of this classic dish I've ever tried.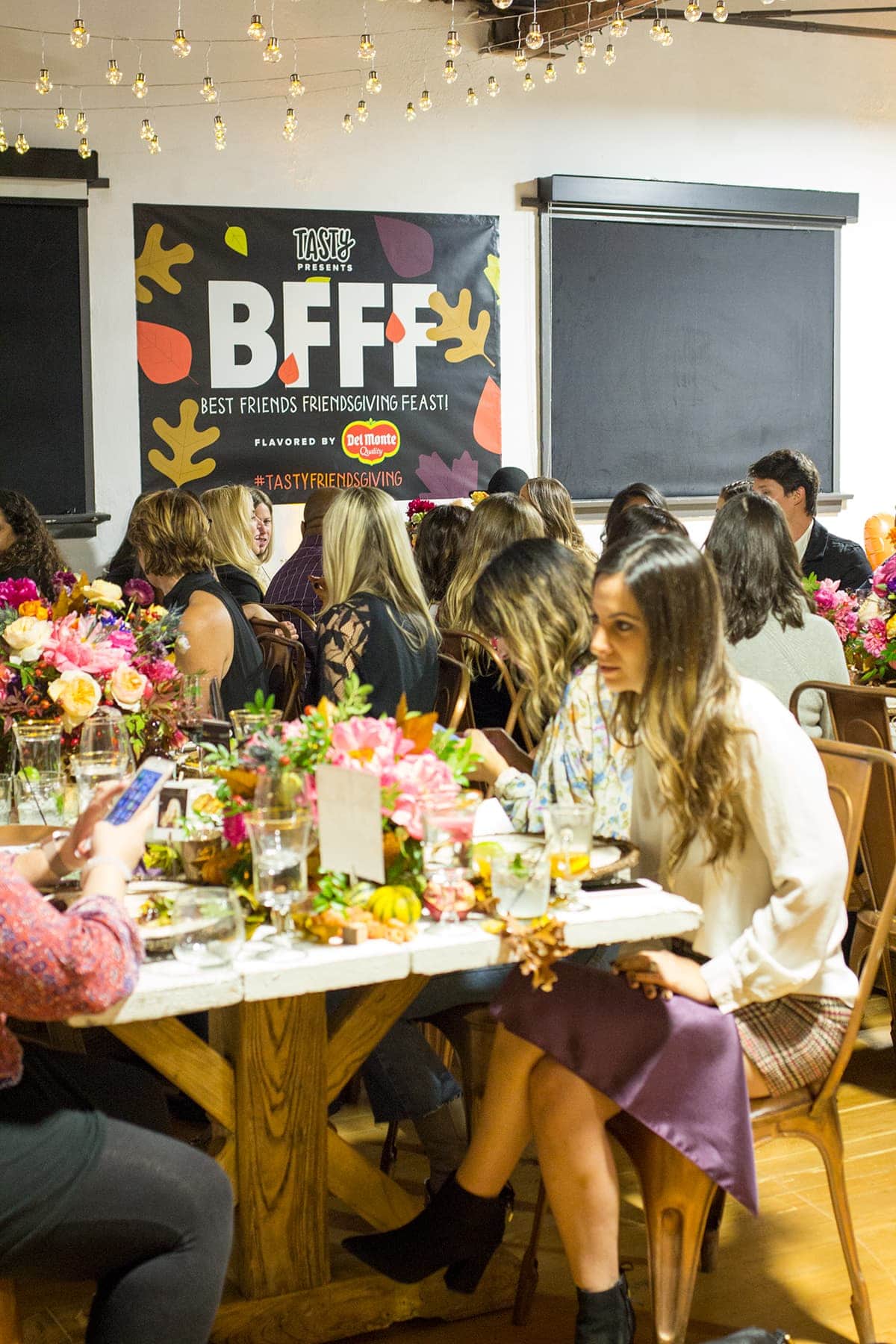 Roasted sweet potato wedges with sage brown butter and roasted pepitas. My favorite side dish of the night, and no surprise as I love brown butter, this dish was amazing.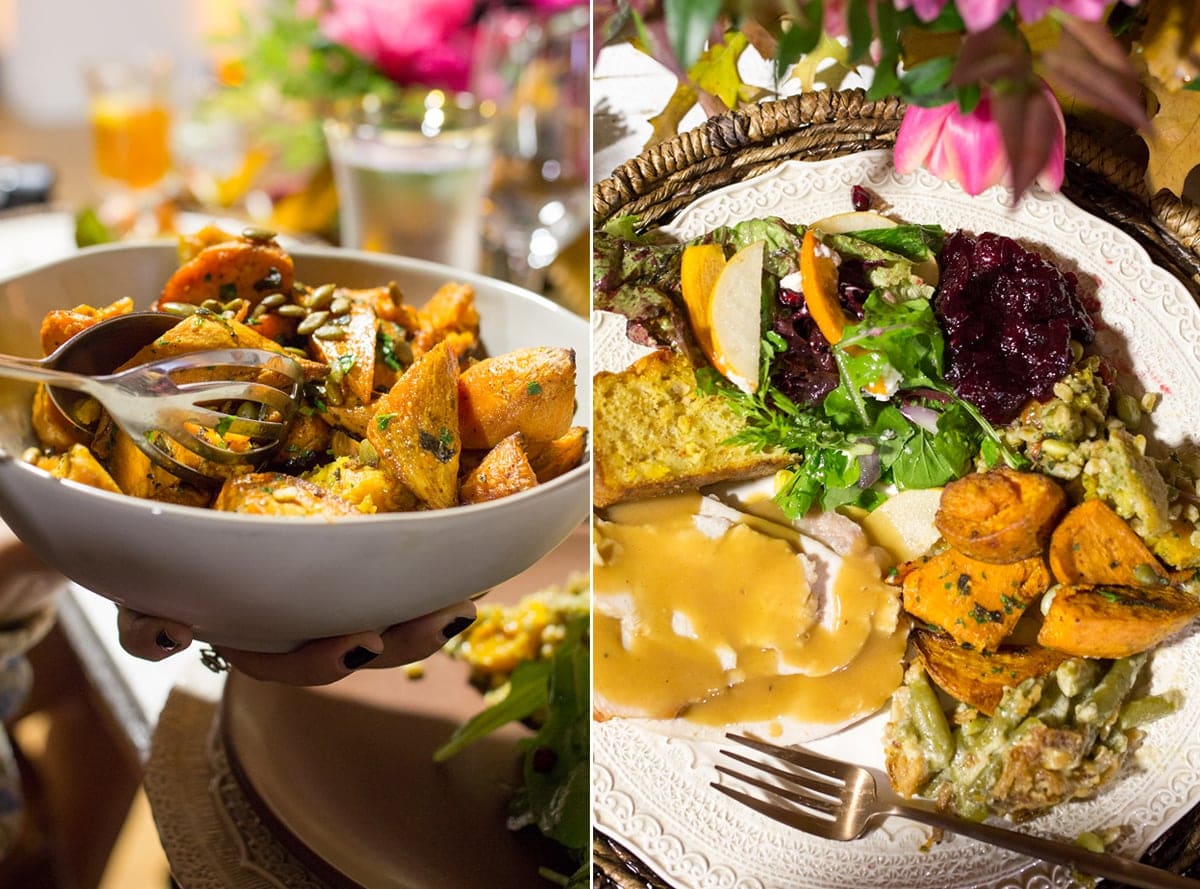 For dessert, a variety of pies including our host Tiffany Amber Thiessen's famous pecan pie and her Mother's cream cheese pie. All were to die for! All in all it was a delicious night that had me so inspired to get cooking this Thanksgiving season. Del Monte has a heritage of fresh-picked goodness, perfect for ingredients in your upcoming Friendsgiving or Thanksgiving dishes, or even for a fun get-together! For more Thanksgiving recipe inspiration, visit Del Monte's site here!
And finally, for every Thanksgiving photo or Friendsgiving photo posted to social media with the tag #TastyFriendsgiving + @delmonte & @buzzfeedtasty. Del Monte will donate 100 lbs of food to Feeding America, up to 10,000 lbs. So make sure to share all of your Thanksgiving creations with those tags and help feed America this holiday season, such a great cause. Happy Thanksgiving!