With a season full of burgers and dogs, yummy alternatives like summery tacos feel downright virtuous! For those days when you want something totally satisfying that still skews healthy, meet the Krispy Kale Taco!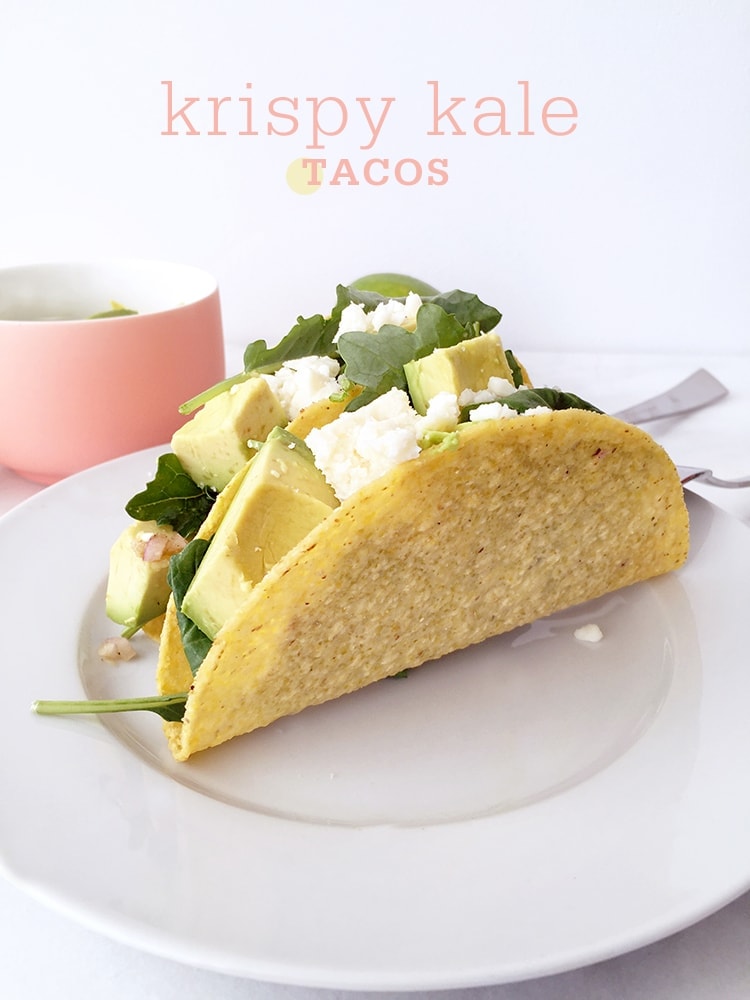 This no-cook meal is perfect for lazy weeknight eating or a girls' day by the pool. The star ingredient: Baby kale in the clamshell pack from the grocery store! It's one of my favorite shortcut ingredients (since you don't need to clean and trim it like regular kale) and its hearty, peppery bite is perfect as a taco filling.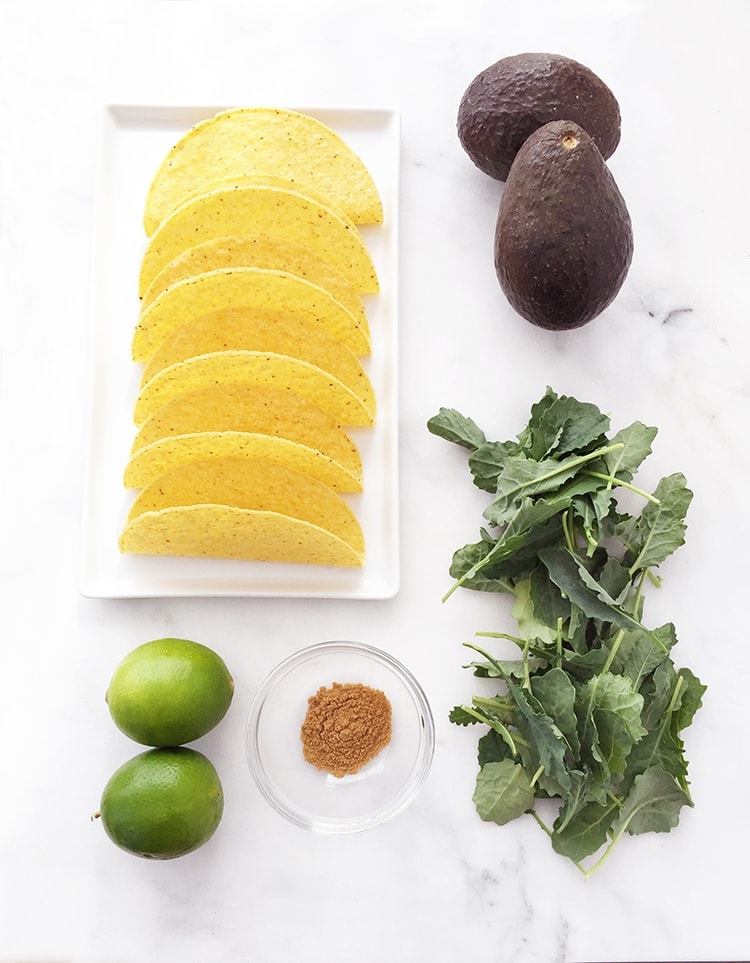 To amp up the meatiness of this meat-free filling. I stuffed each shell with a generous portion of fresh avocado. Hey you, pretty girl with the awesome hair and skin, how'd you get so glowy!? All of those darn avocados. Take advantage.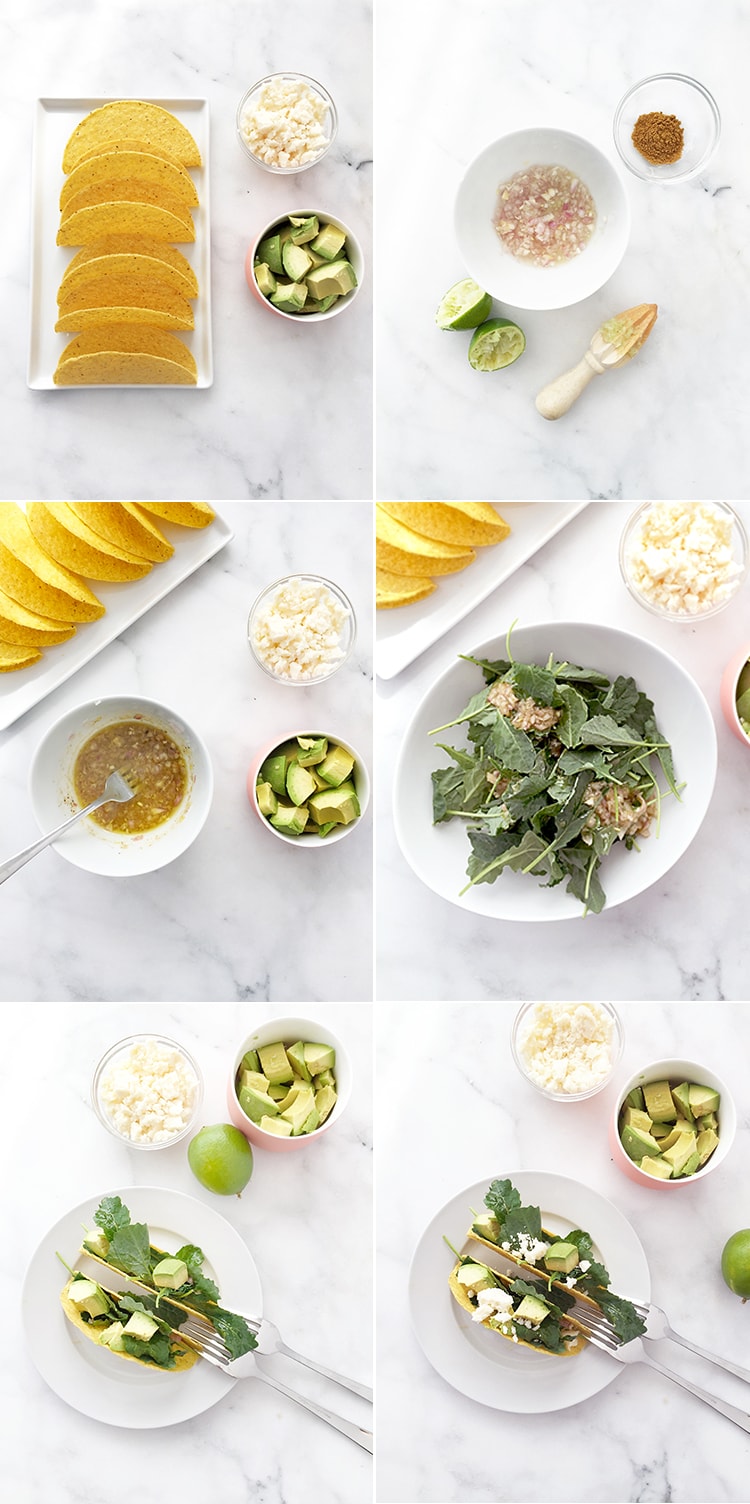 The trick to bringing it all together with lots of flavor (without using many ingredients) is my cumin-lime dressing. Fresh lime juice, olive oil, cumin and a little salt and pepper is all it takes to really amp up these healthy tacos. I happened to have some chopped shallot left over from the night before, so I added that too. Go ahead and do the same if you'd like!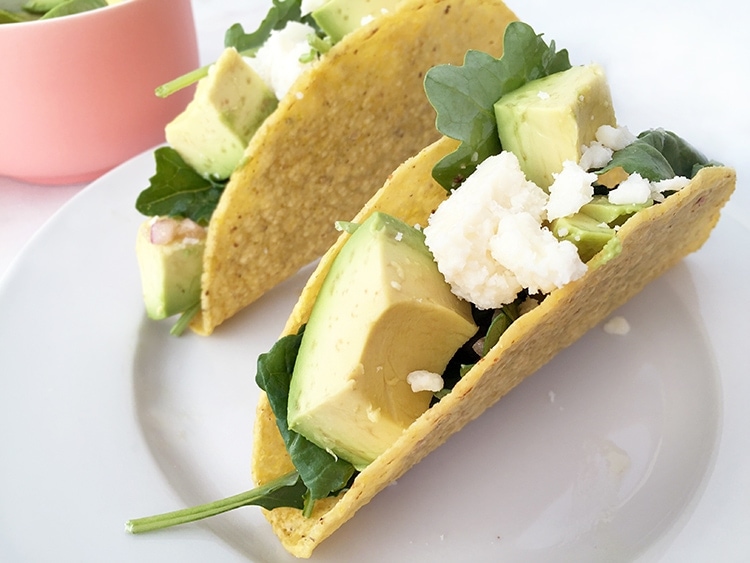 photo by Erin Phraner
If you're willing to splurge on more than one ingredient, set out some crumbed cotija cheese and hot sauce for topping. It'll only make your veggie tacos that much better! And as for a drink, I think you deserve an extra margarita for being so healthy about things, don't you?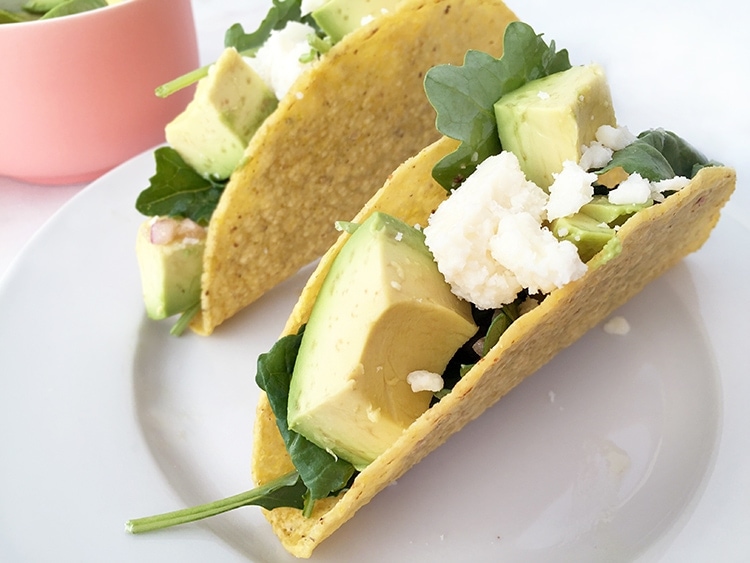 5-Ingredient Krispy Kale Tacos
2015-06-16 22:03:40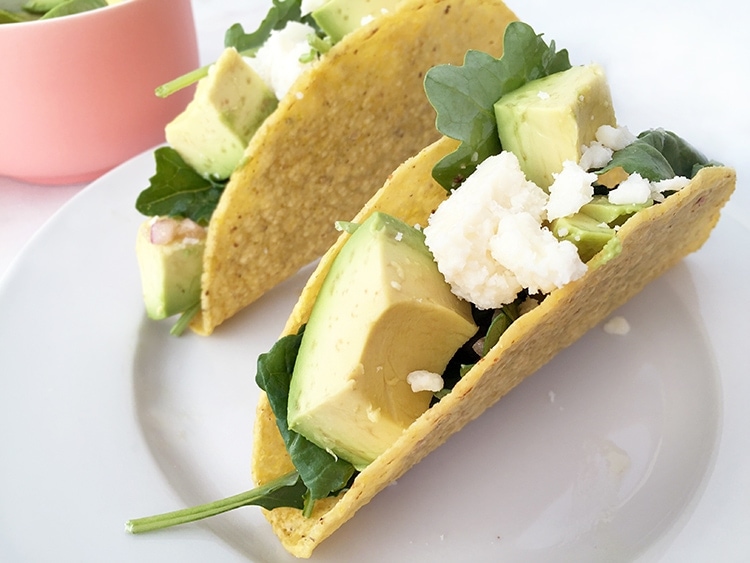 Serves 4
Ingredients
Juice of 1 lime
1/2 teaspoon ground cumin
4 to 6 cups baby kale
2 avocados, cubed
1 package crispy taco shells
PANTRY STAPLES: Extra-virgin olive oil, salt and freshly ground pepper
Instructions
Whisk the lime juice, cumin, 1/4 cup olive oil, and a generous pinch salt and pepper in a small bowl until combined.
In a large bowl, toss the kale with the prepared salad dressing.
Divide the salad and avocado among the prepared taco shells. Top with crumbed cotija or feta cheese if desired!
Notes
TIP: Set out a taco-making bar and have guests assemble their own, less work for you!
Freutcake https://www.freutcake.com/