Chocolate, orange and champagne? What could be more delicious than that? Molten Chocolate Truffle Cakes…that's what!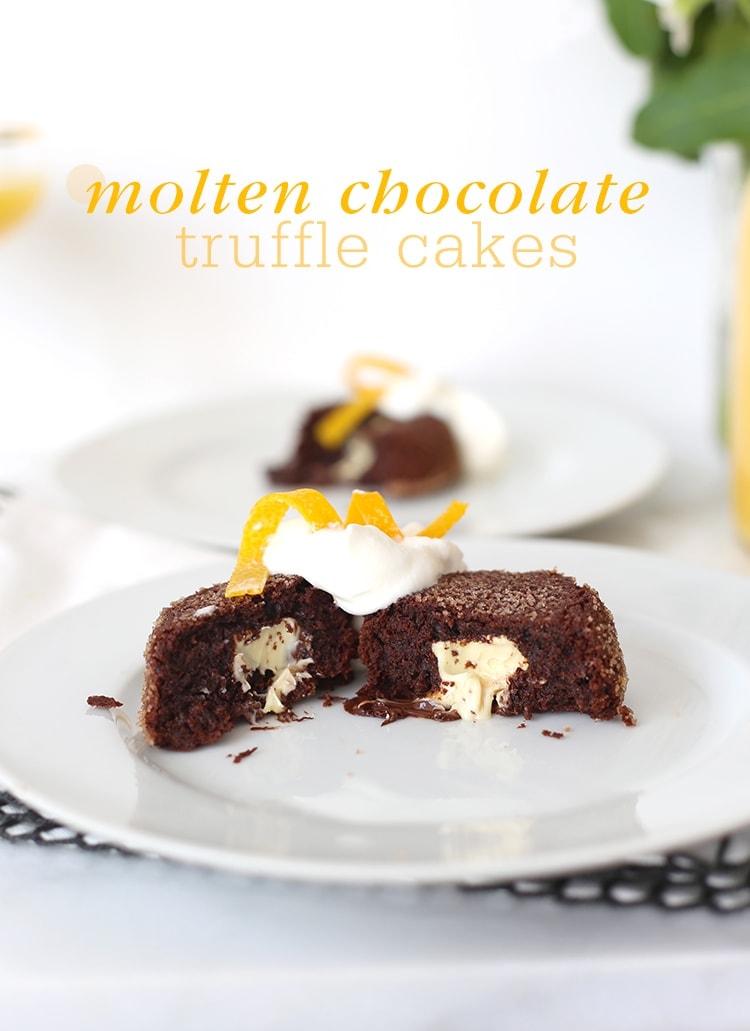 When Seattle Chocolates asked me to create a recipe using one of their summer truffles, I called Erin (Freutcake's 5-Ingredient recipe goddess) and asked for her help making something extra special and indulgent. Why not make molten chocolate cakes with melted truffles inside? Genius!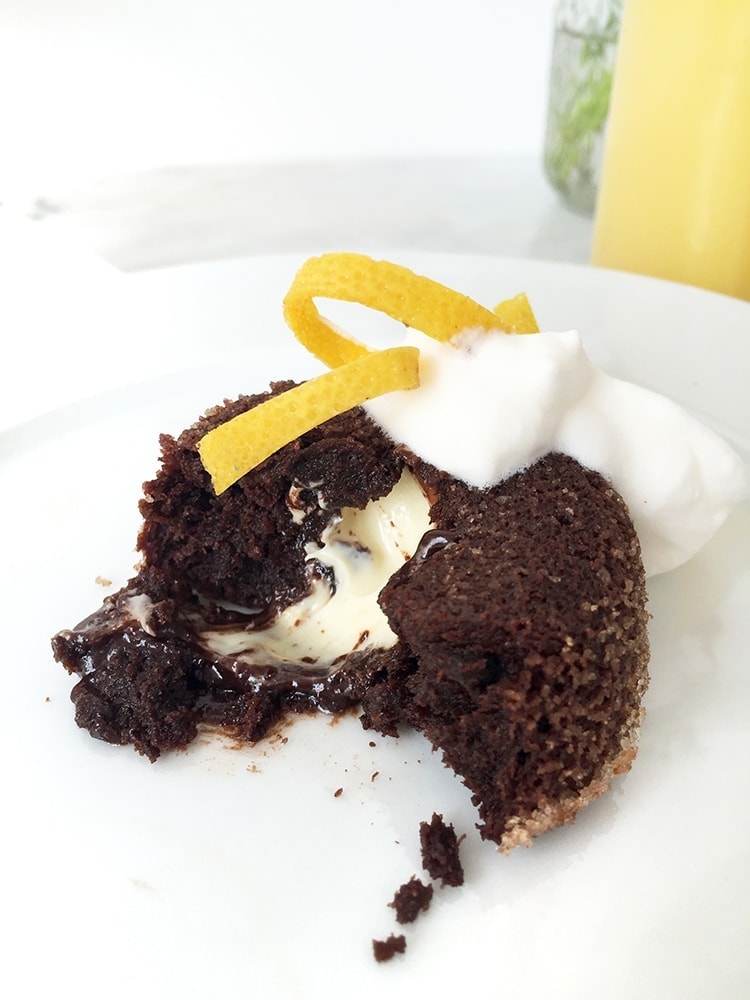 I've always loved the combination of chocolate and orange. It reminds me of being little, and sneaking chocolate covered orange candies over and over again at Christmas time. It's been a favorite flavor combination of mine ever since.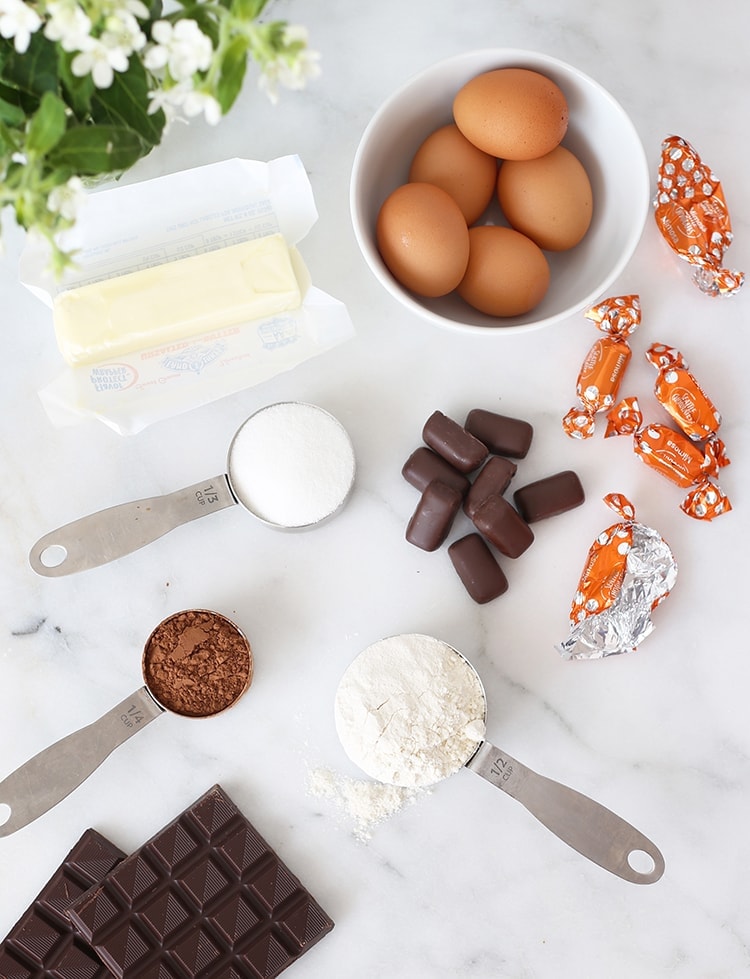 And who says all summer desserts have to be in popsicle form? The Mimosa Truffle melts into a dreamy white chocolate and orange center that brightens up the richness of the chocolate cake.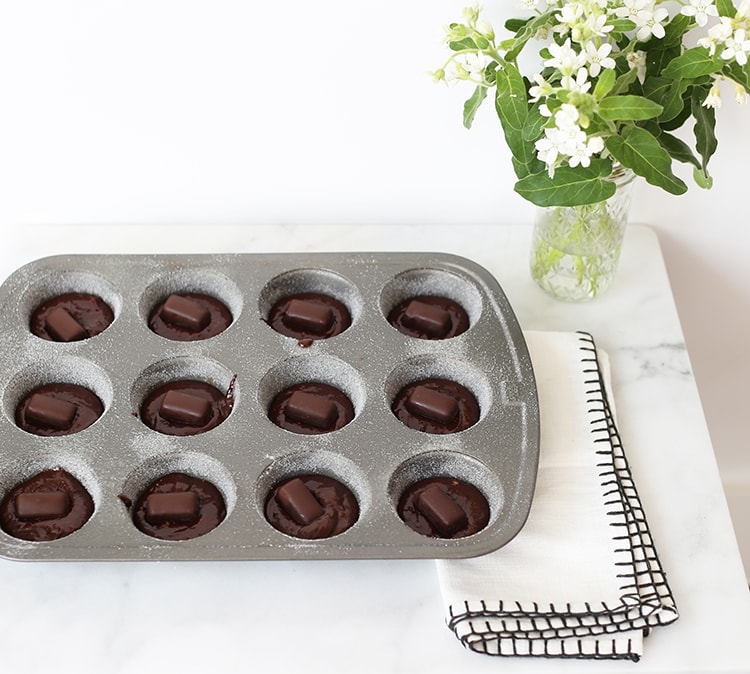 If you're afraid of dark chocolate—don't be with this cake! Lining the tins with sugar not only makes removal super easy, it adds a crunchy, sweet coating that softens the rich flavor.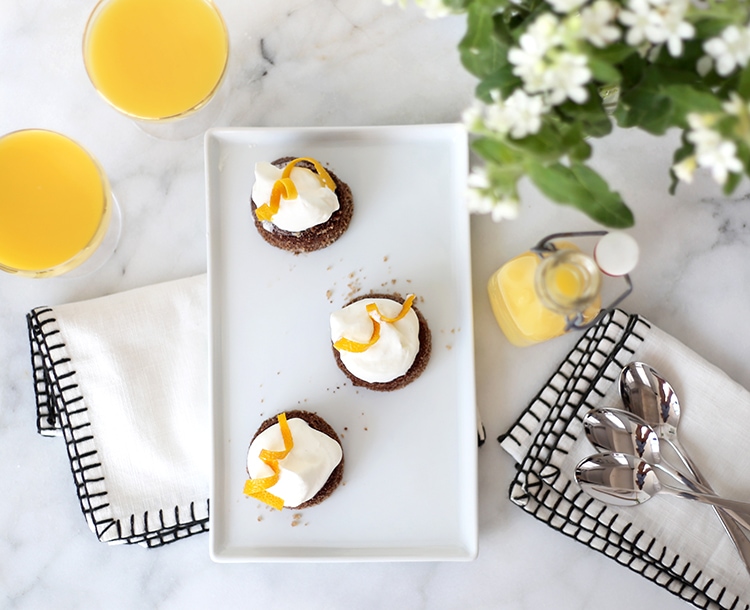 Orange and chocolate not your favorite combination? You can always experiment with other delicious truffle flavors like Mint or Blackberry. How fun!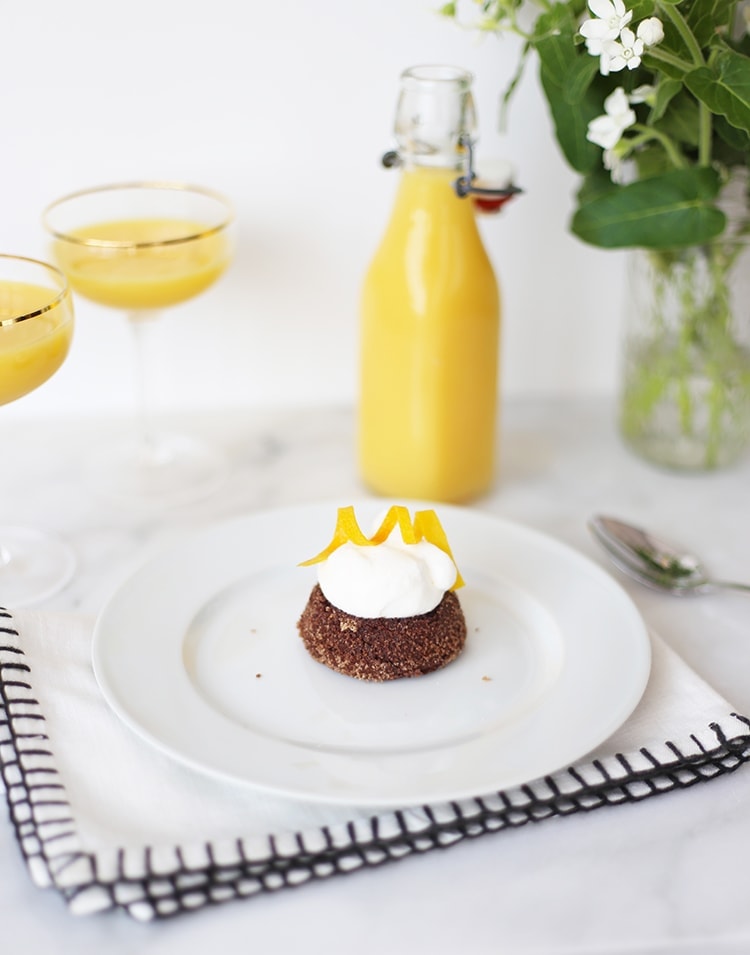 These little molten cakes are the perfect dessert to make for your next summer dinner party or even as an extra special brunch dessert, served with mimosas of course!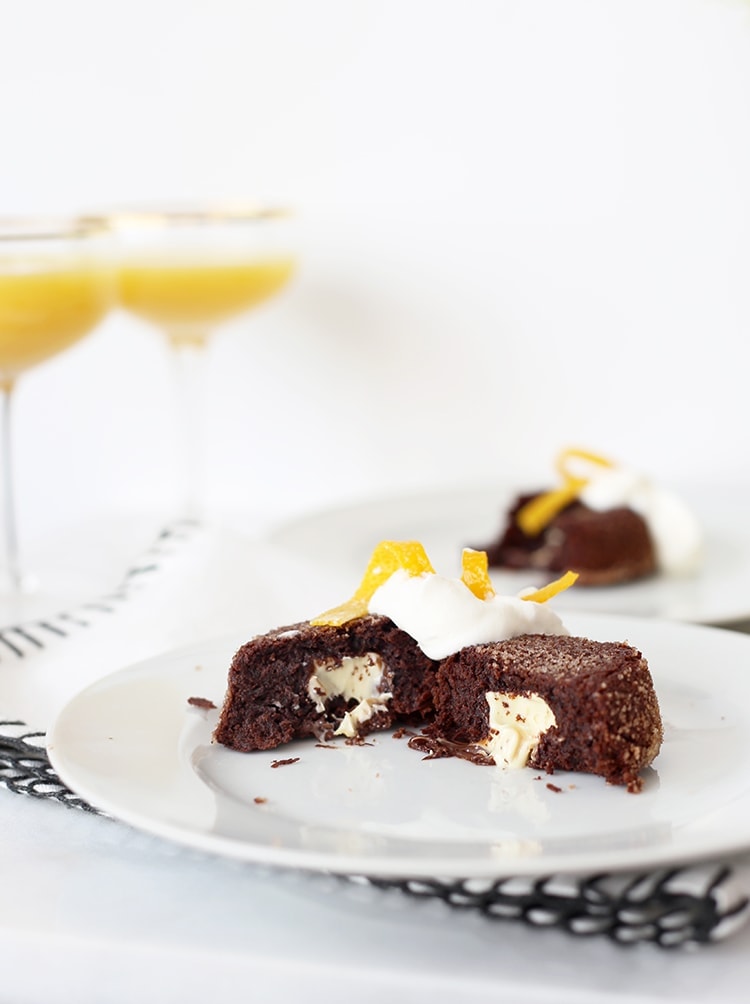 photos & recipe development by Erin Phraner
Disclosure: This post was sponsored by Seattle Chocolate Company. However, the recipes and all opinions expressed here are my own. Thank you for supporting the sponsors who support Freutcake!
Molten Chocolate Truffle Cakes
2015-08-09 22:58:36
Mini molten dark chocolate cakes with a melted chocolate and orange truffle center.
Ingredients
Nonstick cooking spray
1/3 cup granulated sugar, plus more for the pan
1 (4- to 5-ounce bar) bittersweet chocolate, roughly chopped
1 stick unsalted butter, cut into pieces
2 whole eggs, plus 3 egg yolks
1/2 cup all-purpose flour
1/4 cup cocoa powder
Pinch of salt
12 Seattle Chocolates Mimosa Truffles
Vanilla ice cream or sweetened whipped cream, for serving
1 orange, for serving
Instructions
Preheat the oven to 400˚F. Spray a 12-cup muffin pan with nonstick cooking spray. Sprinkle cups with sugar and twist / shake to coat them completely; tap out any excess.
Heat the chocolate and butter in a heatproof bowl set over a saucepan of barely simmering water (do not let the bowl touch the water), stirring occasionally, until melted and smooth.
Meanwhile, whisk the eggs, egg yolks and sugar in a large bowl until light yellow and almost doubled in volume, about 5 minutes. Whisk the flour, cocoa power and salt in a small bowl.
Fold the dry ingredients into the egg mixture, then gently fold in the melted chocolate mixture. Fold until smooth with no streaks.
5. Divide the batter among the prepared muffin cups. Press 1 Mimosa Truffle into the center of each. Bake 8 to 10 minutes or until firm to the touch. Transfer muffin pan to a wire rack; let cool in the pan 5 minutes, then use an offset spatula to gently lift cakes from the pan.
To serve, peel long strips of zest from the orange. Slice zest into 1/4-inch-wide strips using a sharp knife; wrap around your finger or the end of a spoon to coil. Top each cake with ice cream or whipped cream; top with orange twists.
Freutcake https://www.freutcake.com/