It's official: We are in holiday crunch time, friends! And that's okay. Whether you need a last-minute dessert to serve tomorrow or you're planning ahead for your many, merry Christmas celebrations…this no-bake recipe has got you covered!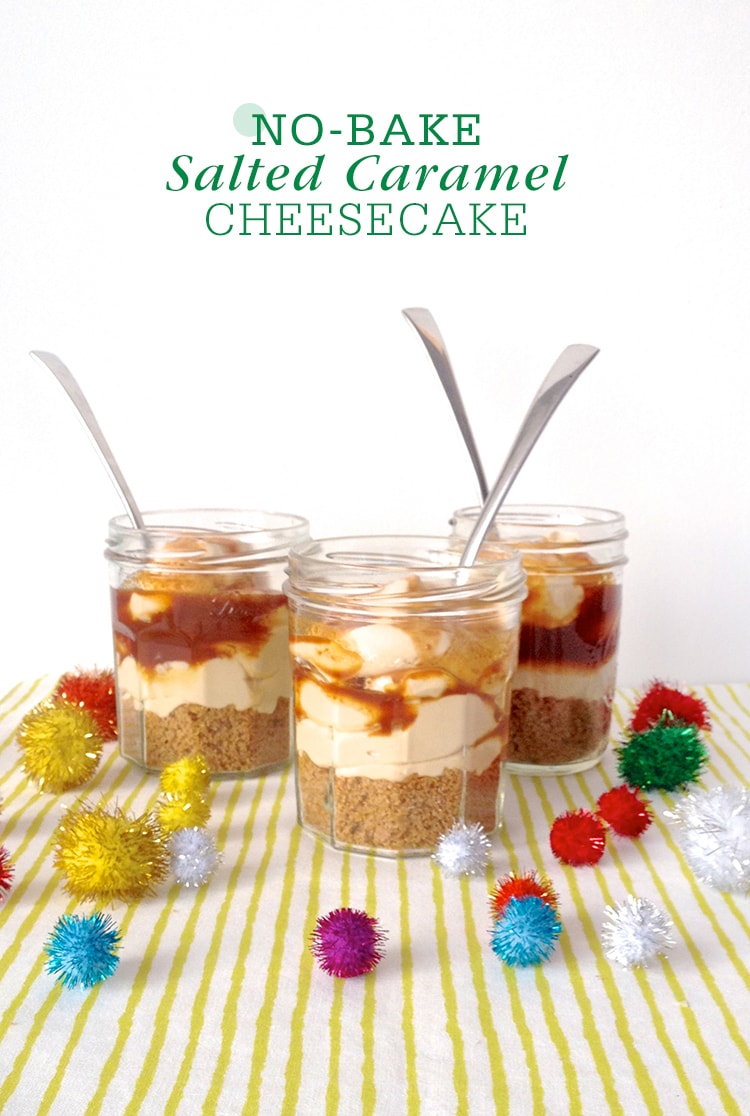 Let me tell you, this Salted Caramel Cheesecake recipe has gotten me through tons of holidays! Unlike baked cheesecakes which (lets be honest) are kind of a pain to make, this super-easy recipe is ready in just 20 minutes. You don't need to refrigerate it for hours (read: don't have to plan ahead to pull 'em off)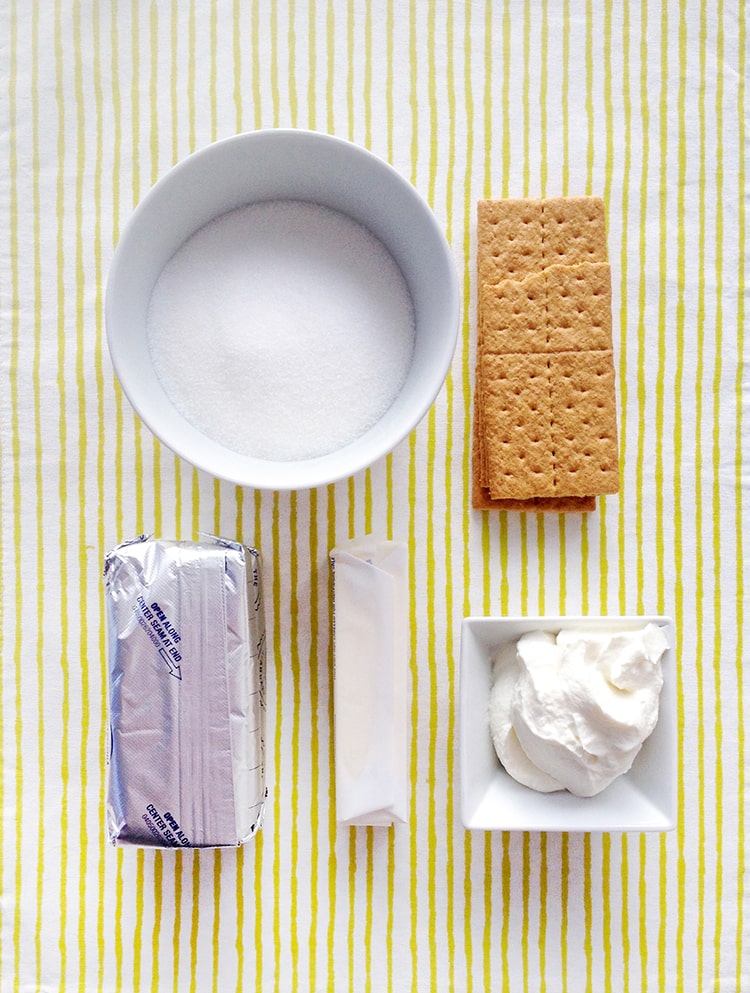 Your savior in this sweet-and-salty recipe? The food processor. Use it to whiz up some buttery graham cracker crumbs, then wipe it out and blend the cheesecake filling in the same bowl. Easy clean up!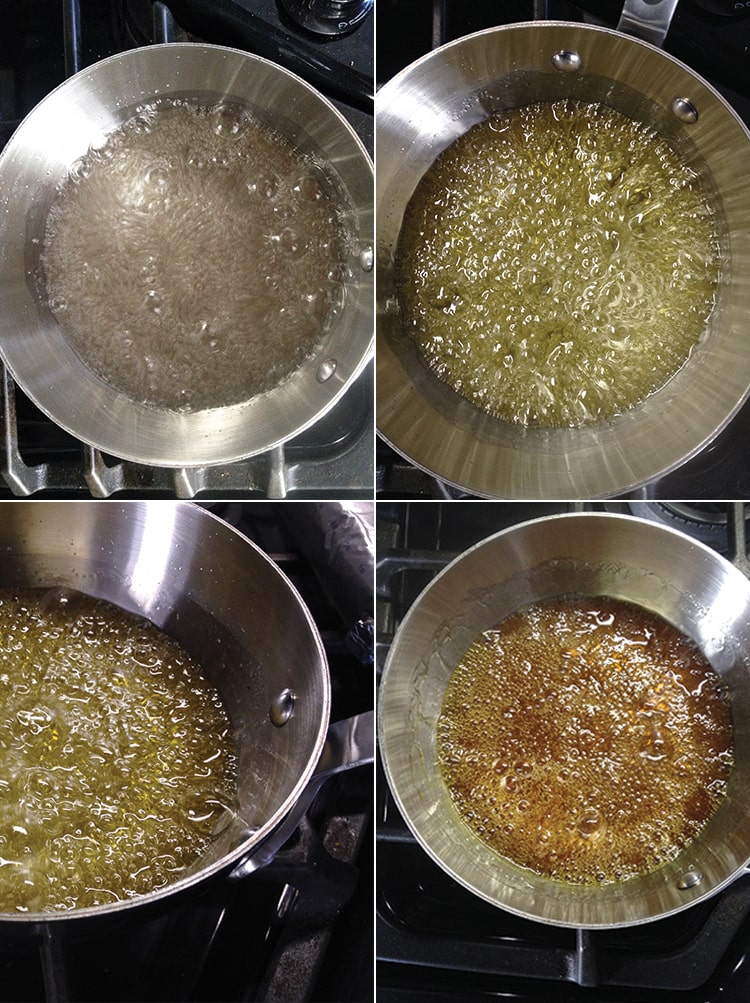 The only part of this recipe you may find intimidating is the caramel but we'll walk through that together. There's absolutely no reason to fret! Tip: If you're willing to splurge on one extra ingredient, I like to add a splash of good-quality vanilla to the caramel and the cheesecake mixture. But that's optional!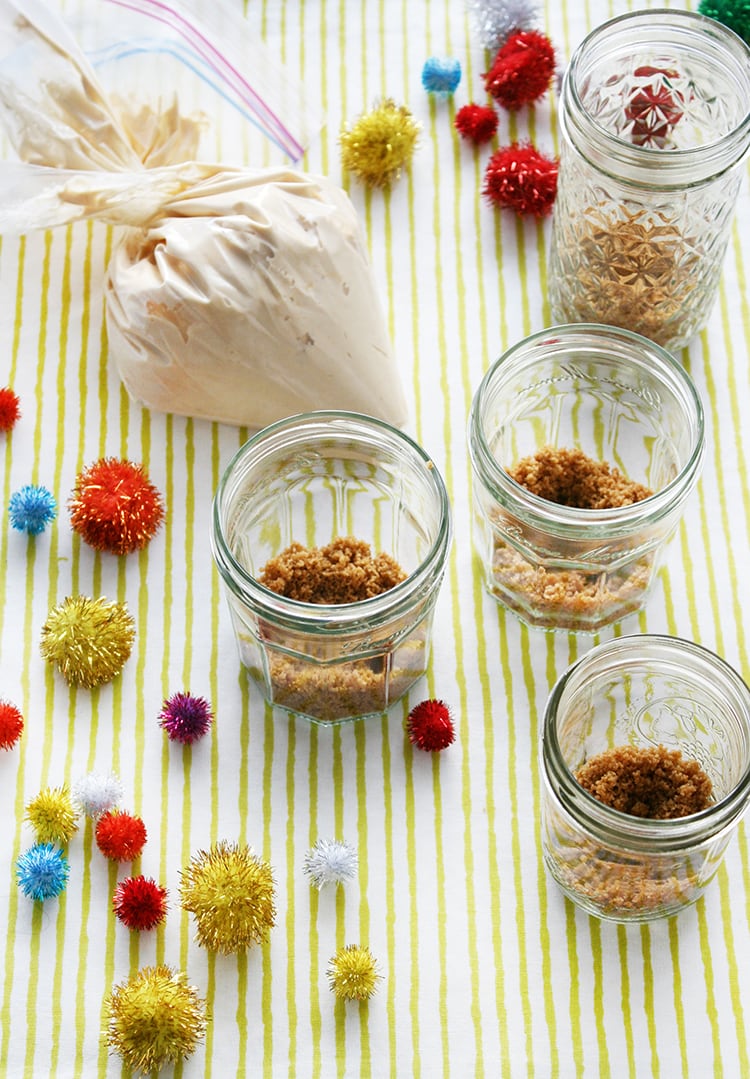 Serve these cheesies assembled or set out as a DIY dessert bar and let guests build their own creations. Why should you have to do ALL of the work?!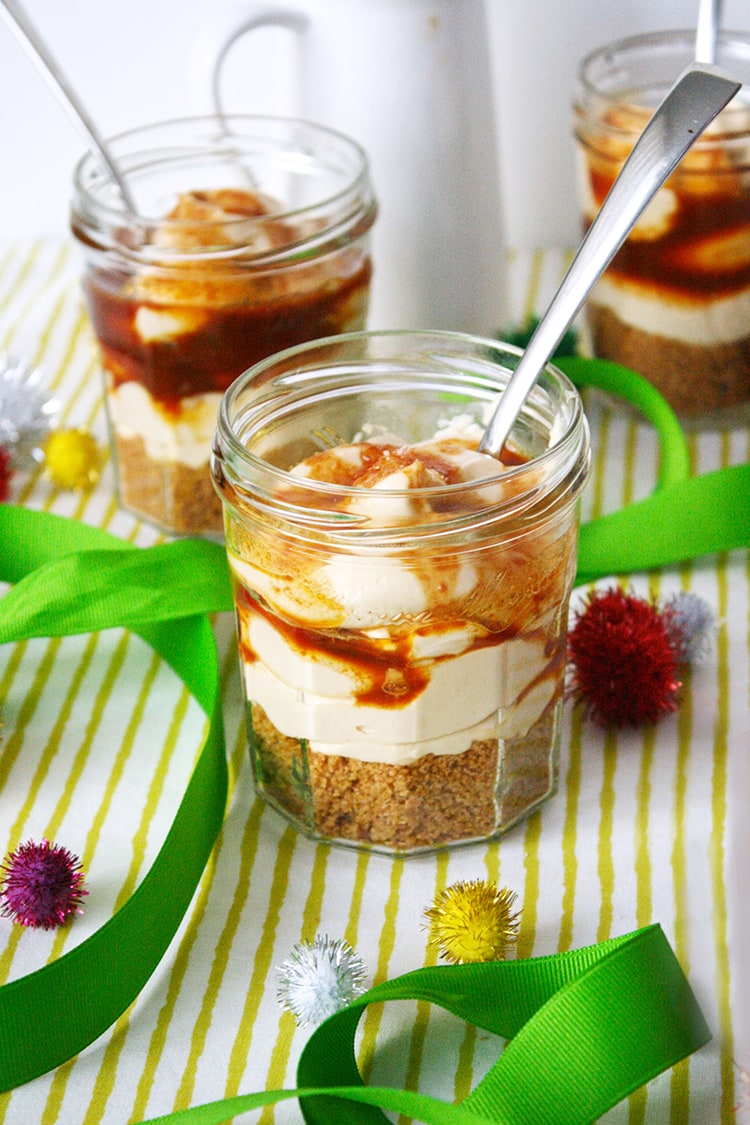 photos by Erin Phraner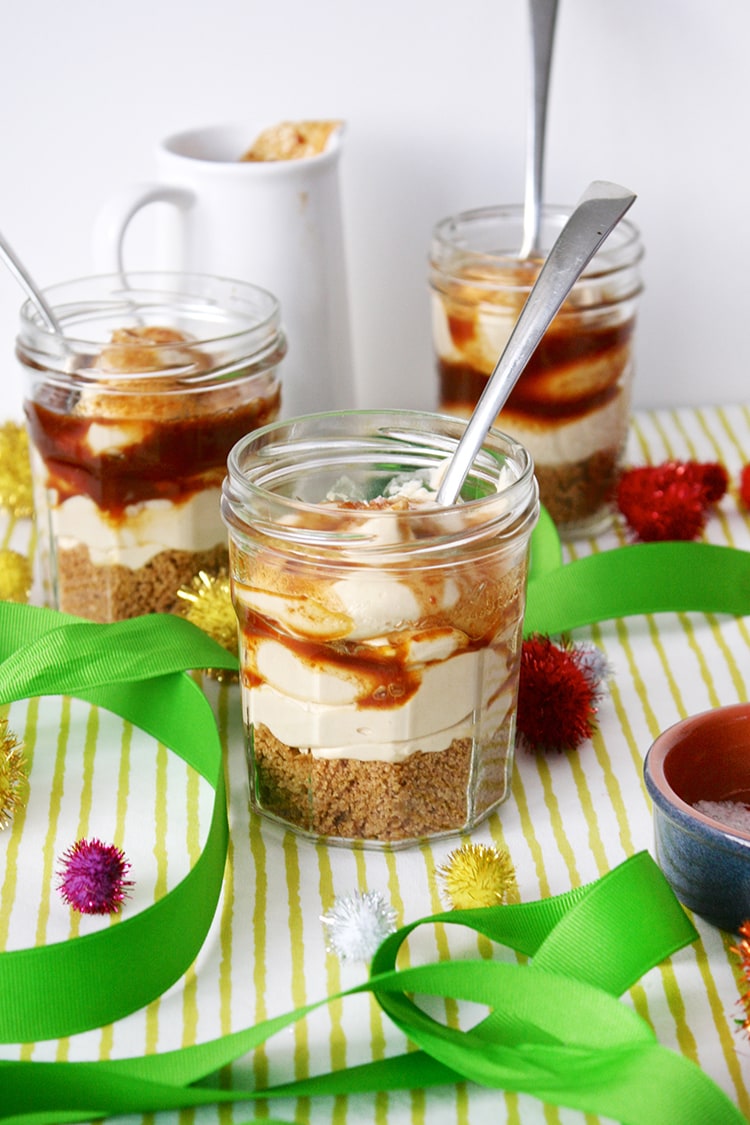 5-Ingredient No-Bake Salted Caramel Cheesecake
2014-11-24 20:09:41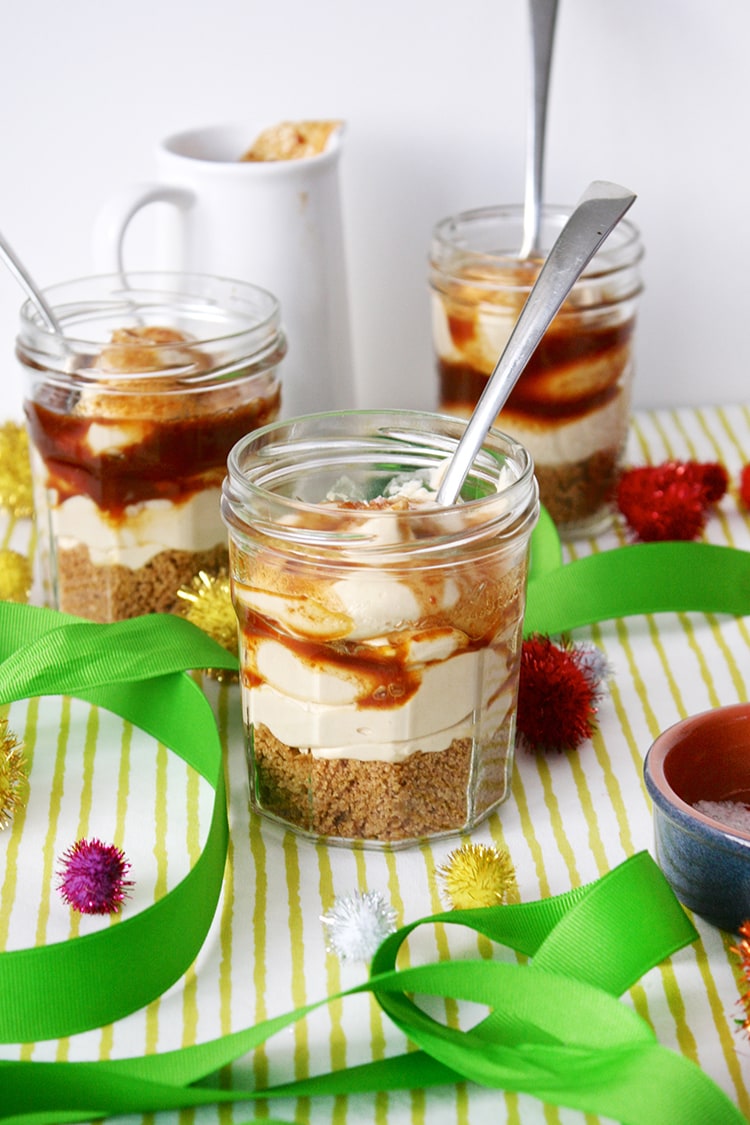 Serves 6
Ingredients
1 sleeve graham crackers (about 9 crackers)
1 stick unsalted butter, at room temperature, cut in half
1 1/3 cups granulated sugar
1/2 cup sour cream
2 (8 ounce) blocks reduced fat cream cheese
PANTRY STAPLE: Sea salt and/or flaky sea salt
Instructions
Pulse the graham crackers in a food processor until coarsely ground. Melt one half of your butter (4 tablespoons) in the microwave; add to the processor with a nice big pinch of salt. Pulse until the mixture resembles wet sand. Divide the crumb mixture between 6 to 8 dessert cups—I used mason jars!
Heat 1 cup sugar and 1/3 cup water in a medium sauce pan over medium heat, stirring occasionally, until the sugar melts, about 3 minutes. Let the sugar cook, without stirring, until medium-dark amber in color, 7 to 9 more minutes. First the sugar water will be boiling rapidly. Then it'll slow down and boil more slowly, looking almost syrupy but clear. Then it'll start picking up some color. That's when you want to keep an eye on it. If it's become golden in only one specific spot (that's your hot spot!) gently swirl the pan to distribute. You'll know the caramels done when it's the same color as medium maple syrup. Immediately remove from heat. Very carefully stir in the sour cream using a heat-proof rubber spatula (it'll bubble up). Stir in a big pinch of salt. You can always add more later. Let the caramel cool to room temperature. (Stir in vanilla extract, if desired.)
Wipe out the food processor and add the remaining 4 tablespoons butter, 1/3 cup sugar and the cream cheese to the bowl. Blend until totally smooth. Add 1/3 to 2/3 cup warm-ish caramel to the cheesecake mixture and blend until combined.
Transfer the cheesecake to a resealable plastic bag; snip the tip and pipe the mixture into the dessert cups on top of the crumb mixture.
To serve, top with more caramel sauce and flaky sea salt! You can wrap and refrigerate for up to 3 days.
Freutcake https://www.freutcake.com/