This recipe is called: babies didn't sleep last night (again), I need a treat and it had better be chocolate, and I impulse bought Peeps (again) because I always feel the need to have them in the house around Easter time. Enough said?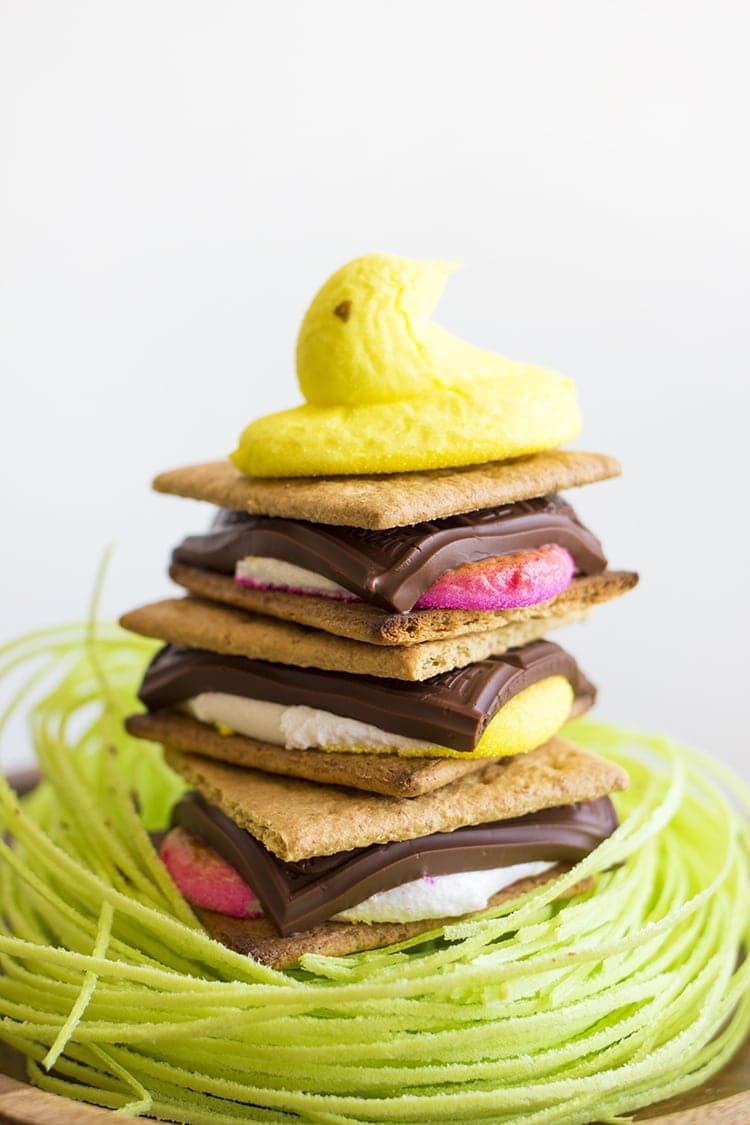 What is it with marshmallow Peeps? I mean, they aren't the most delicious of marshmallow treats but somehow they have become, like, the national symbol of Easter candy. I group them together with candy corn for Halloween…totally gross but necessary. Man, am I selling you on this recipe or what?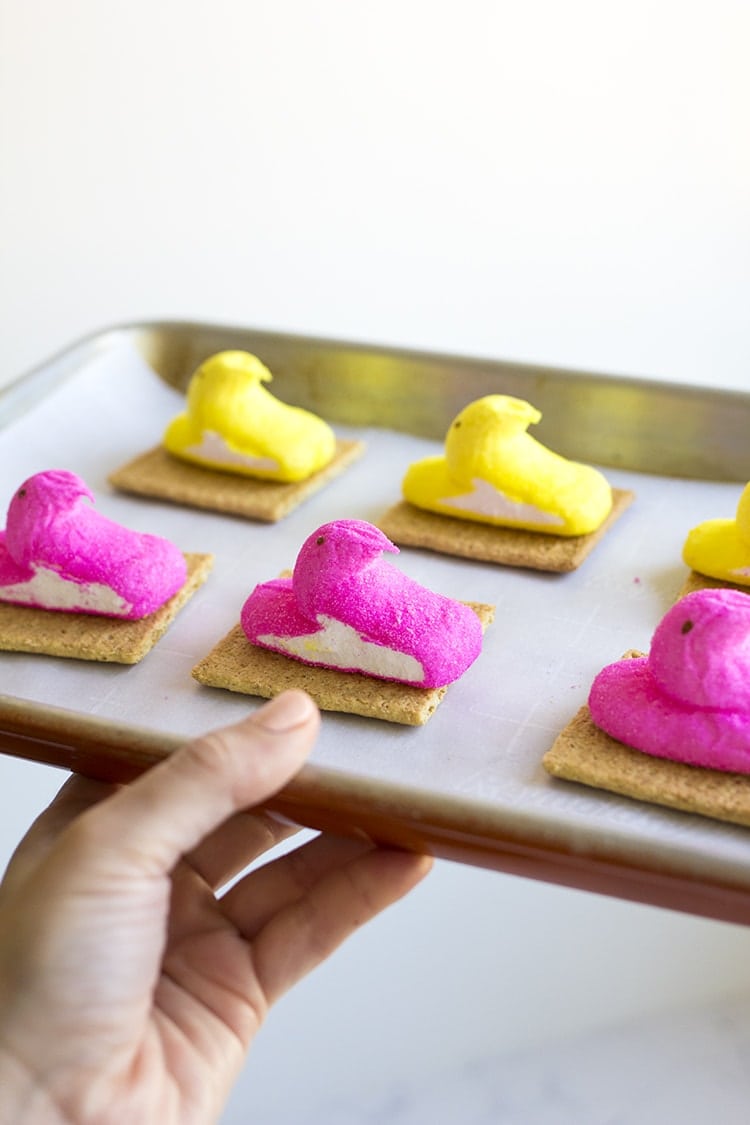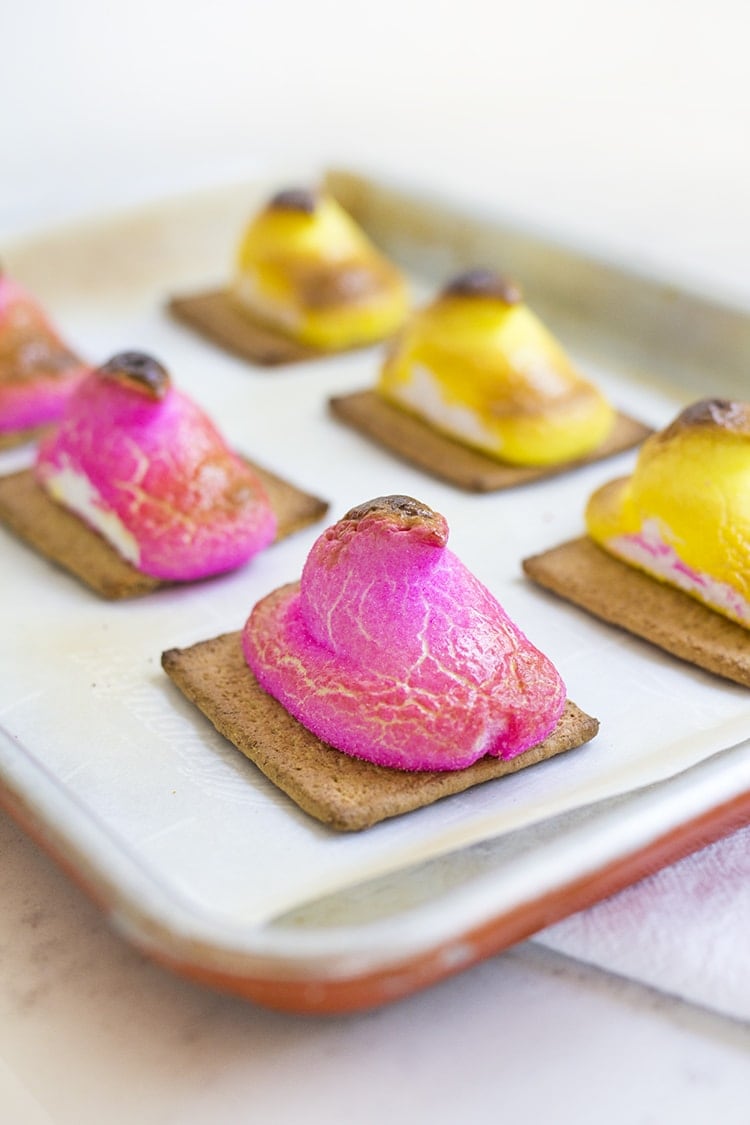 Well, you may like to know that when Peeps are broiled, they actually toast up quite nicely and you still get that ooey gooey marshmallow-y thing going on that you need when it comes to s'mores. That is if you don't mind the fact that broiling little marshmallow chicks is sort of wrong. Amiright?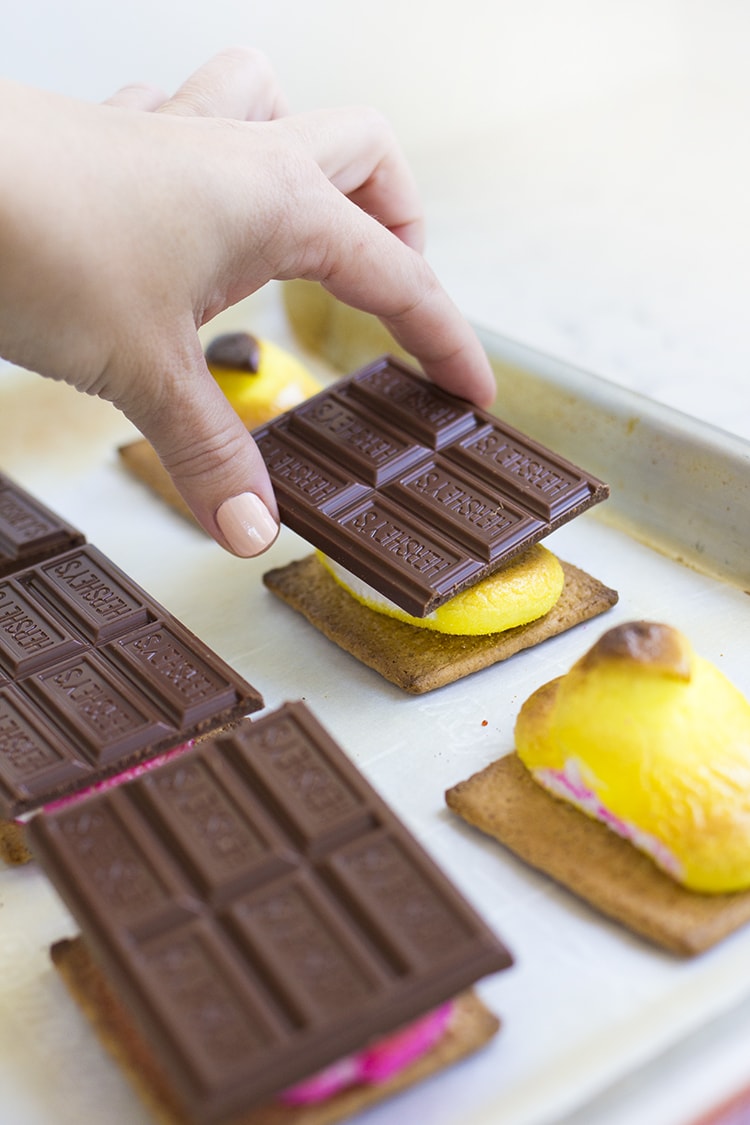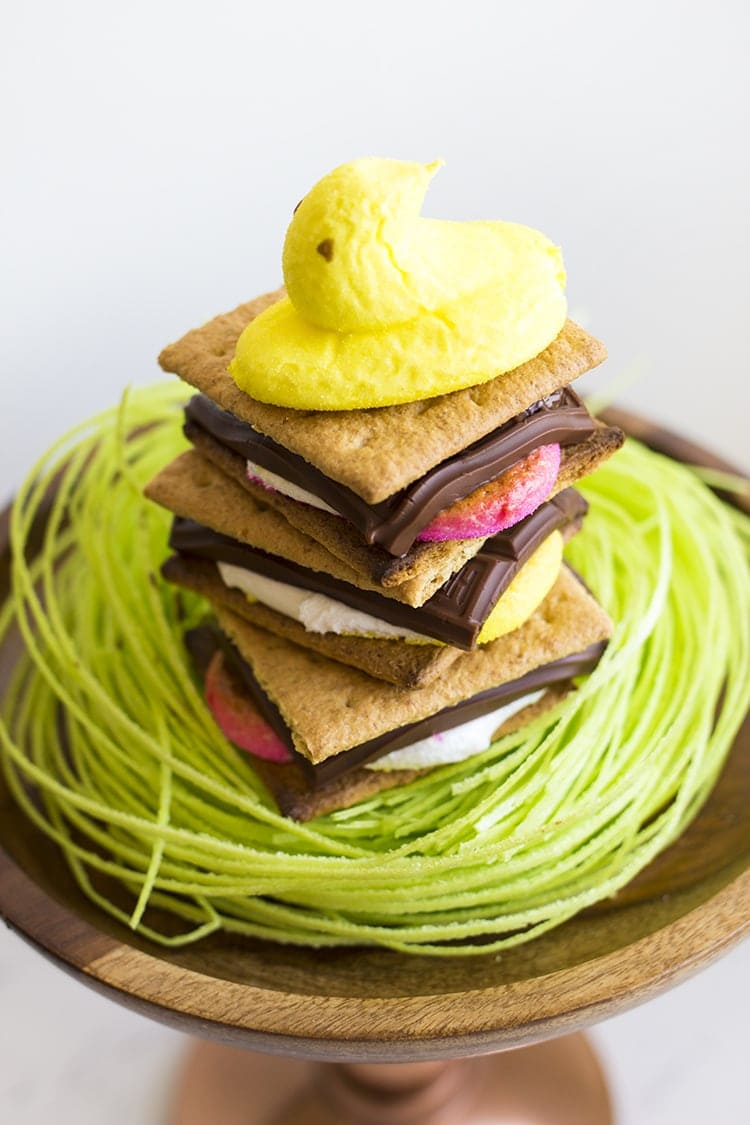 But forget all of that! If you happen to have Peeps lying around that will (let's face it) go uneaten, you now have a plan for them. Let those crunchy, sugary, little hot pink and yellow chicks fulfill their s'mores destiny! Who's trying it?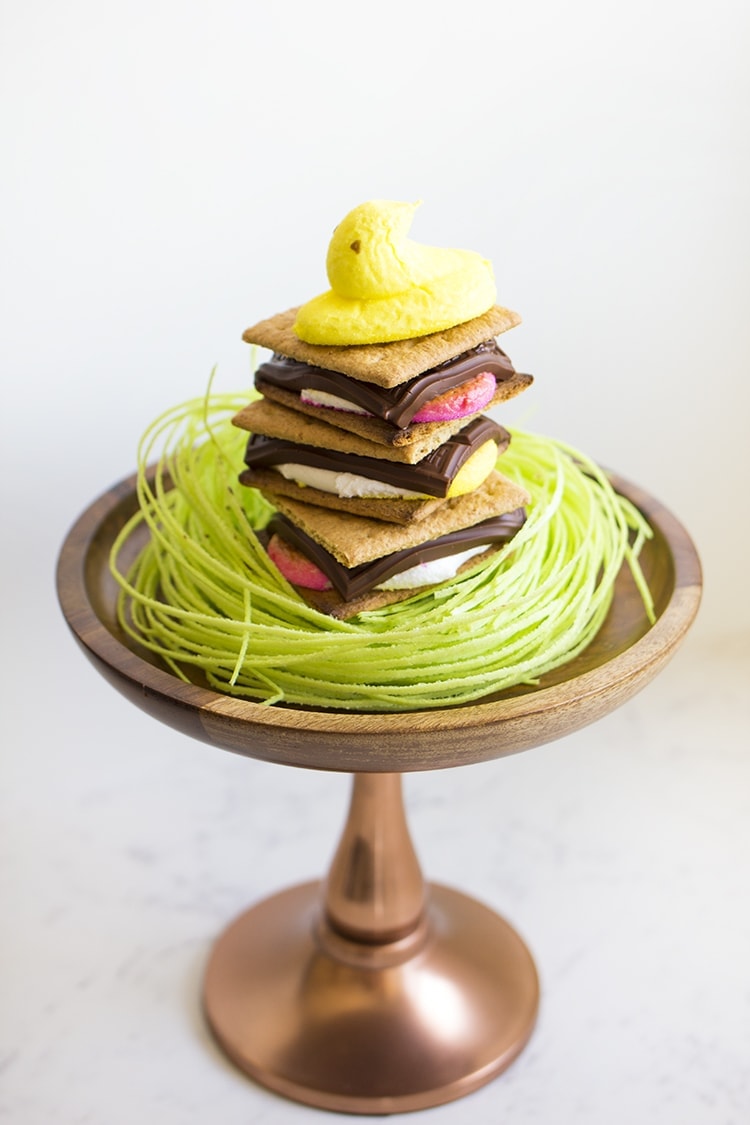 photos by Leah Bergman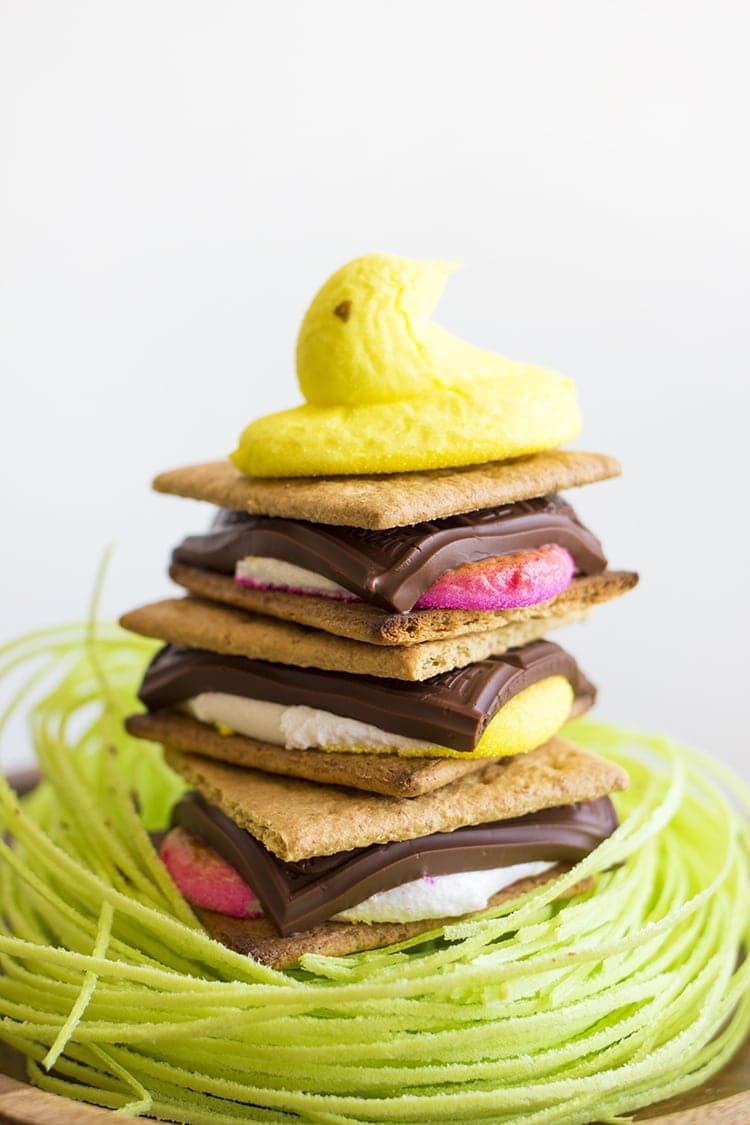 Peeps S'mores
2016-03-21 23:00:25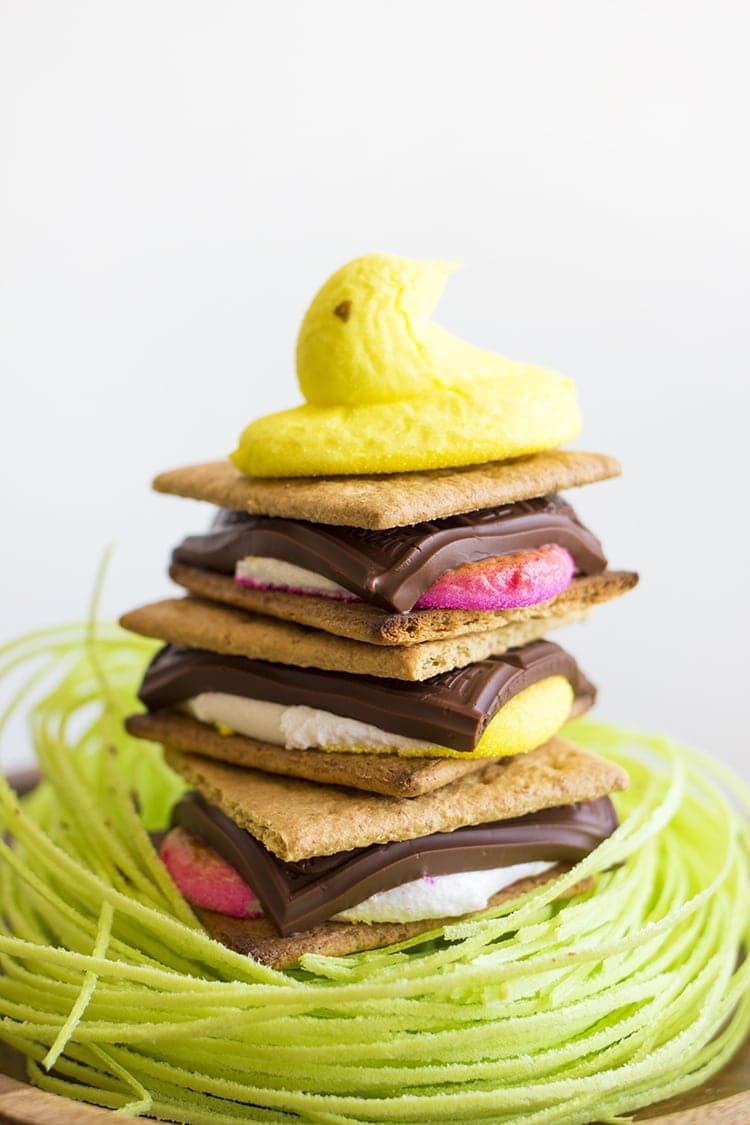 Ingredients
graham crackers
chocolate bars
marshmallow PEEPS
Instructions
Set the broiler in your oven to high.
Line a baking sheet with parchment paper.
Lay out graham cracker halves on baking sheet and top each with one marshmallow PEEP.
Pop baking sheet under the broiler (KEEPING AN EYE ON IT) and broil just until the top of the PEEPS begin to brown. (about 2 minutes)
Remove and top each PEEP with half of a chocolate bar and a second graham cracker half.
Enjoy!
Freutcake https://www.freutcake.com/