So, I've got this thing for pickled eggs. Ya, ya, I know gross…whatever, blah, blah. But if you have a vision of strangely science experiment eggs floating in a dark and murky purple liquid in some over-sized and slightly dusty jar (un-refrigerated) on the counter of a deli somewhere…think again!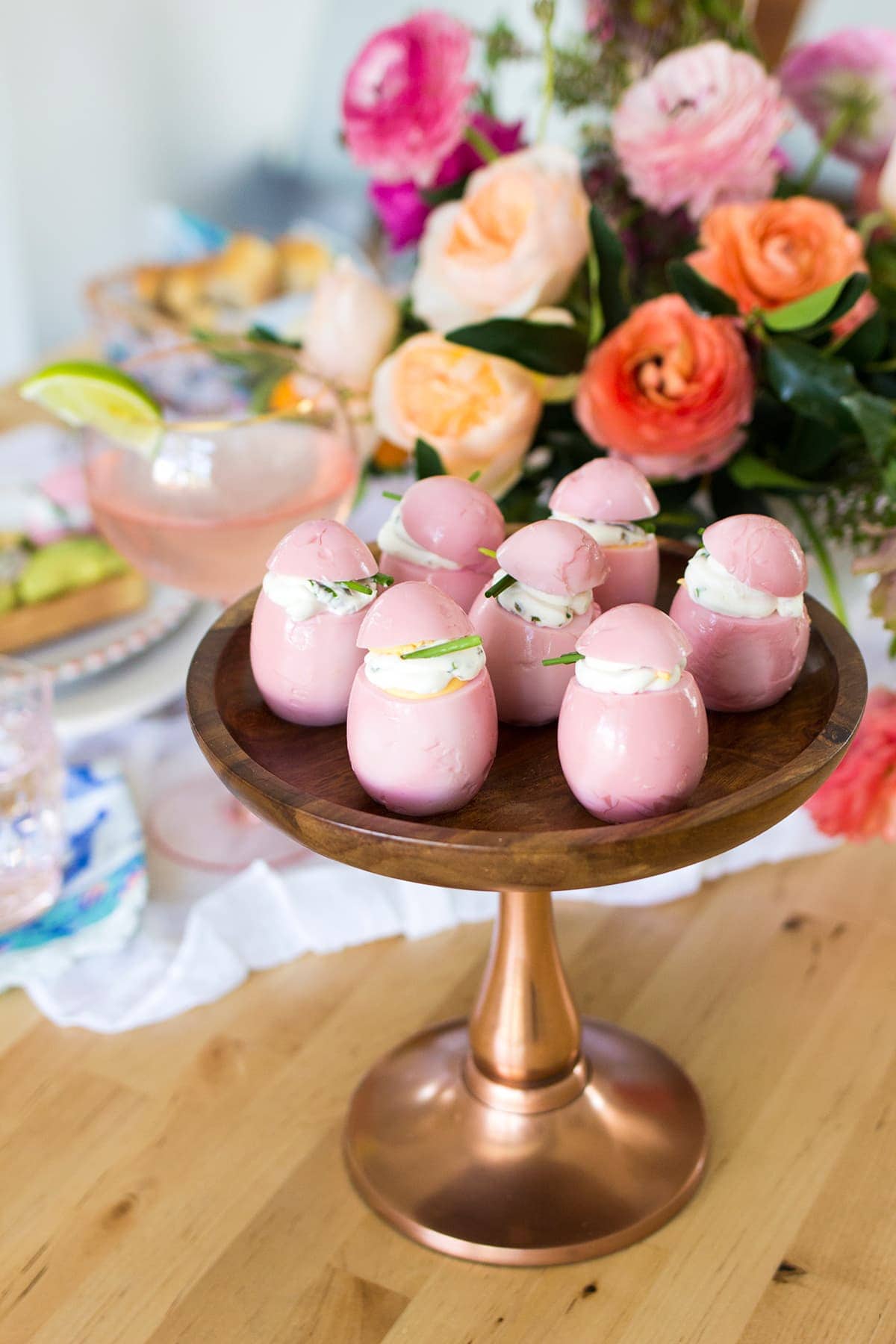 These are perfectly lovely, pink, and only slightly picked eggs freshly boiled and soaked briefly in a bath of beet juice, onions, and pickling spices then opened up and stuffed with creamy herbed cheese and small snips of chives. Try to tell me THAT doesn't sound good for Easter! Plus, they look awfully adorable standing on a cake pedestal. Easter appetizer or side dish solved. Now get your pickle-on!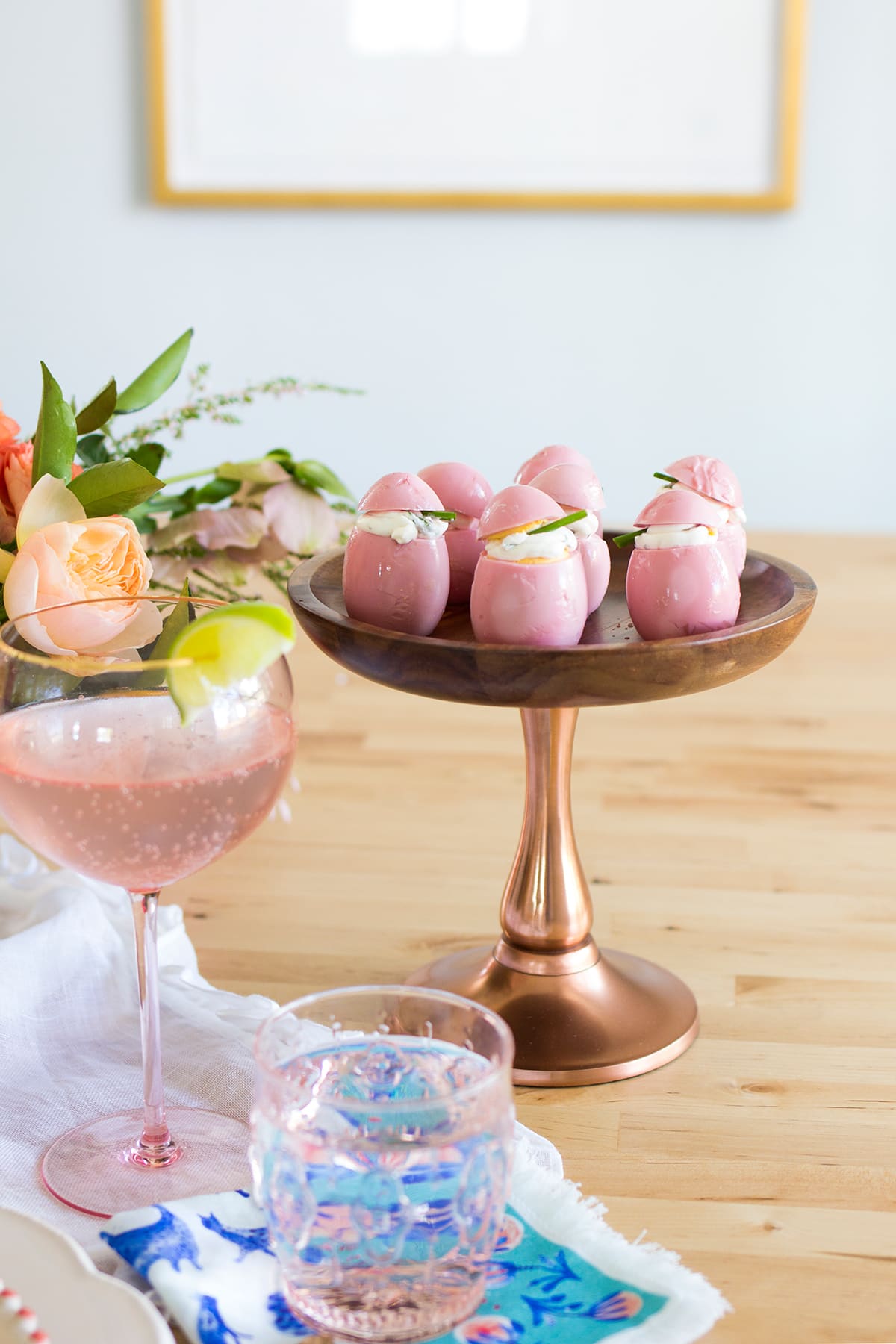 Also, if you missed my spring tabletop post for Anthropologie, you can find it here along with more yummy spring or Easter brunch recipes.
Pickled Pink Eggs with Herbed Cheese
2016-03-22 22:07:23
Picked eggs with a creamy cheese and chive filling.
Ingredients
3/4 cup beet juice
3/4 cup white vinegar
1 tablespoon water
3 teaspoons granulated sugar
2 teaspoon pickling spice
1/2 teaspoon salt
1 small onion, sliced
12 hard-cooked eggs, peeled
8 ounces soft cheese, either goat or cream cheese
1 tablespoon chives, chopped, plus more for garnish
Instructions
Combine beet juice, vinegar, water, sugar, pickling spice, salt and onion in medium saucepan.
Bring to boil over medium heat, stirring frequently, just until sugar dissolves; then reduce heat, cover and simmer for 10 minutes. Uncover and let cool for 15 minutes, then strain and discard pickling spice and onions.
Place eggs in large bowl. Pour beet juice mixture over eggs. Cover with plastic wrap and refrigerate for 2 hours (or up to 3 days), rotating the eggs frequently for even coloring.
Remove eggs from pickling liquid. Cut a small slice off of the bottom of each egg so that they can sit upright. Cut a small "hat" off of the top of each egg.
In the bowl of a mixer, combine cheese and chives and whip to combine. Pipe a small amount of herbed cheese onto each egg, garnish with a few snips of fresh chive and replace the hat. Refrigerate until ready to serve.
Freutcake https://www.freutcake.com/