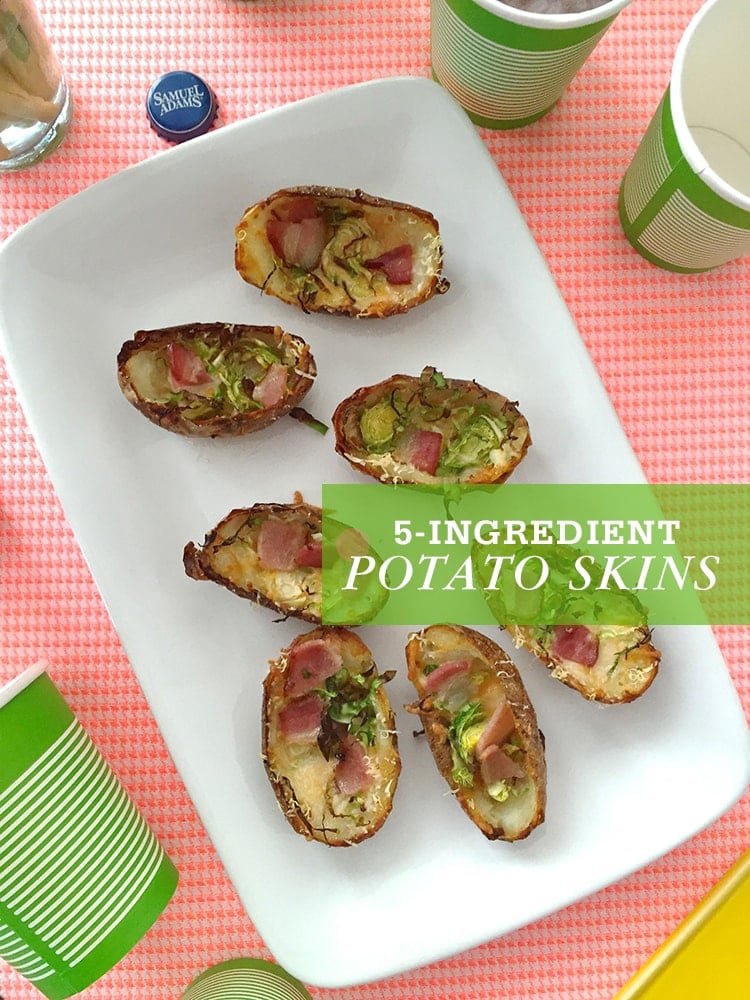 Here's what I love about Super Bowl Sunday (in order of importance): Bar snacks, Puppy Bowl, the halftime show and margaritas. The actual football game—meh! That's why I'm on spread-duty every year. I'm the lovely lady who busies herself with snack making so you don't have to. Sound familiar? Well then, hey girl! I'm with you.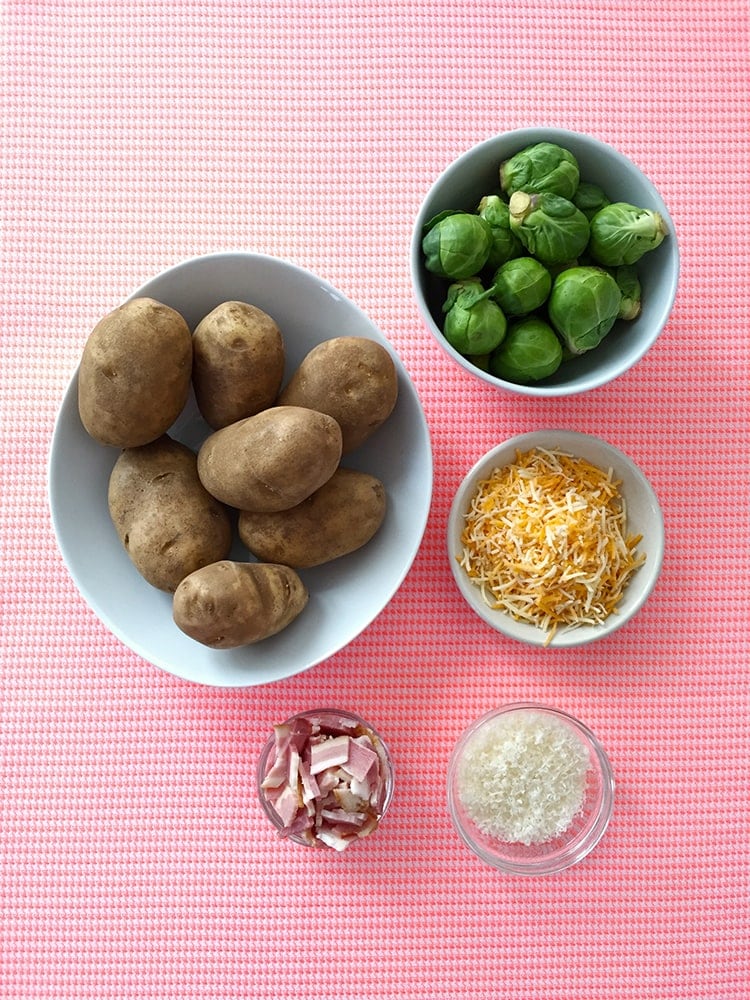 Let's go crazy and add something special to our menus this year, shall we? I'm obsessed (!!!!!) with this new potato skin recipe I dreamed up recently. It's loaded with roasted Brussels sprouts, two cheeses and smoky bacon. Melty, savory perfection! These skins straddle the line between fancy and trashy, a delicate balance that (in my opinion) all of the best foods achieve.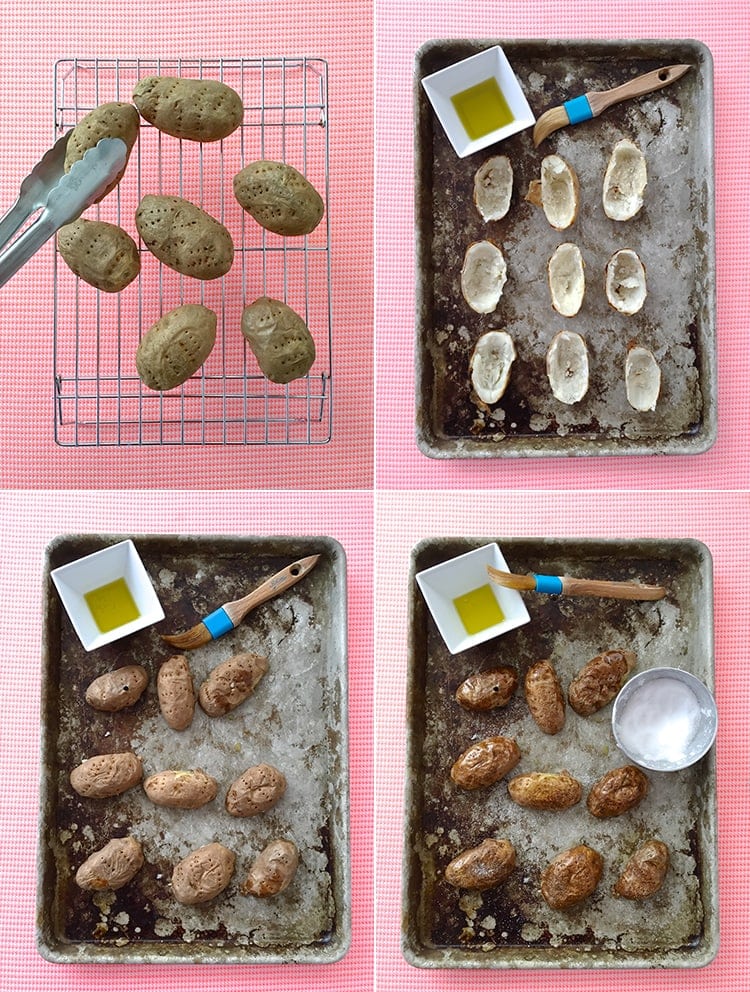 Here's what you need to know: Making potato skins is SOO easy and they're definitely healthier if you DIY them at home. Most restaurants deep-fry their tater skins. Don't get me wrong—delish!—but there's a simple way to get the same results in your kitchen without the vat of fry oil. The secret's right in your oven! Kiss your taters with some olive oil and pop 'em under the broiler for a few minutes…you'll have the same pomme perfection!

Don't be intimidated by having to change the oven temperature a few times. It's easy and yields the best results. Confused? Take a look at this quick how-to video I posted on YouTube or just follow along using the recipe below. Delicious no-fry potato skins? SCORE!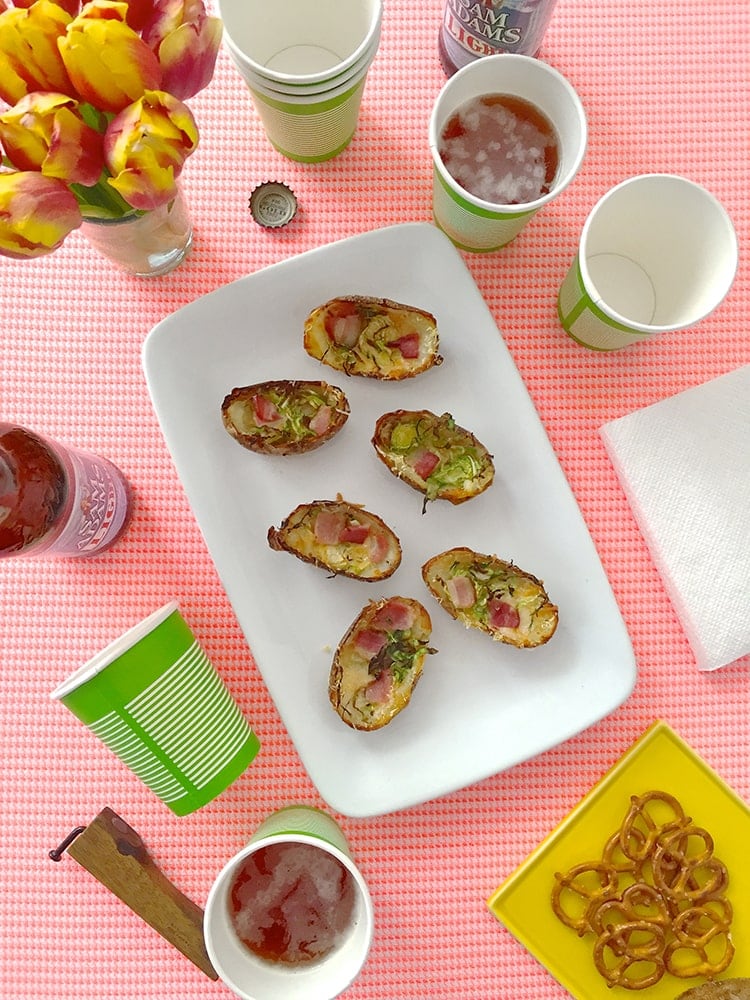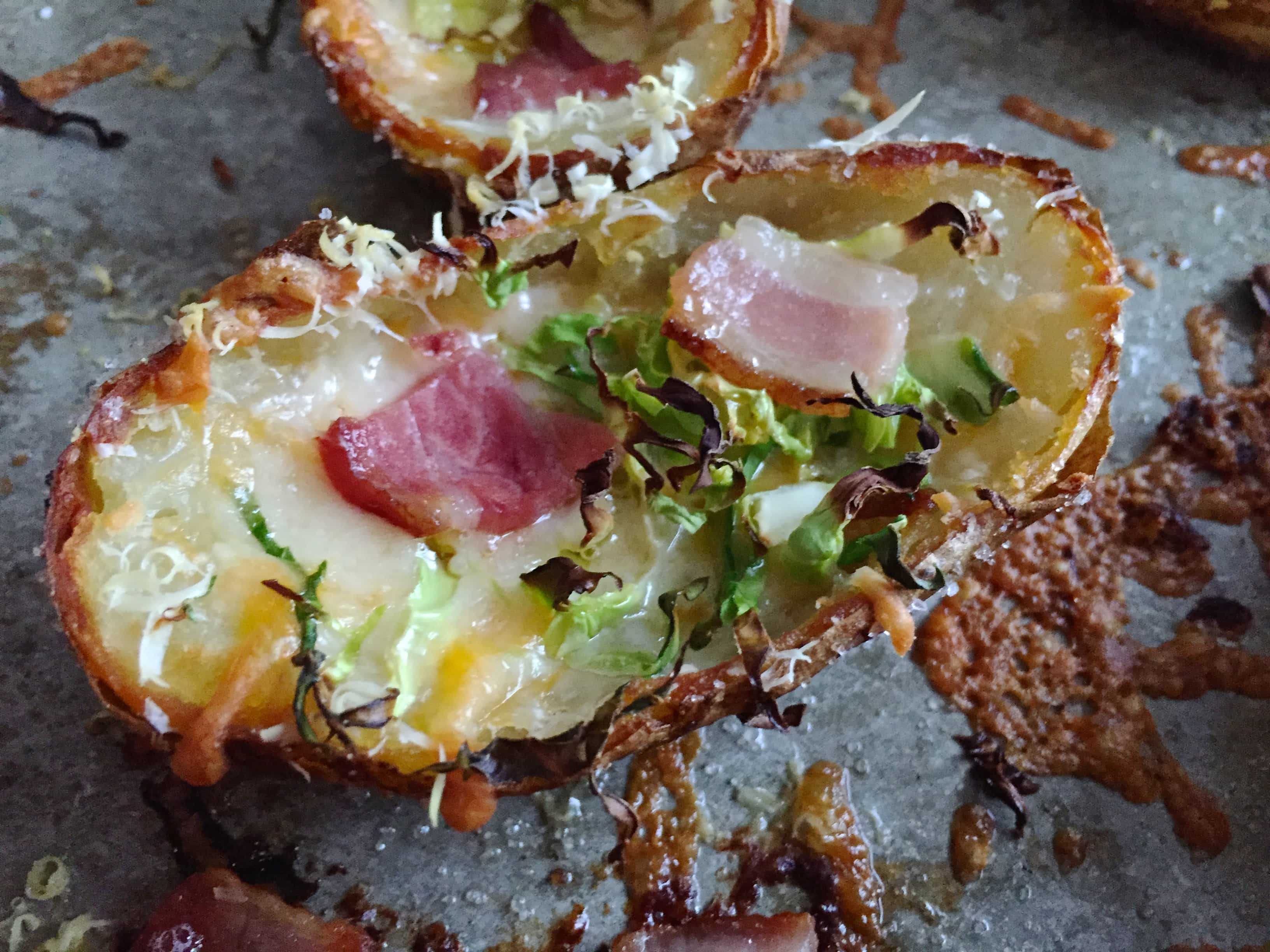 5-Ingredient Roasted Brussels Sprout Potato Skins
2015-01-26 13:35:25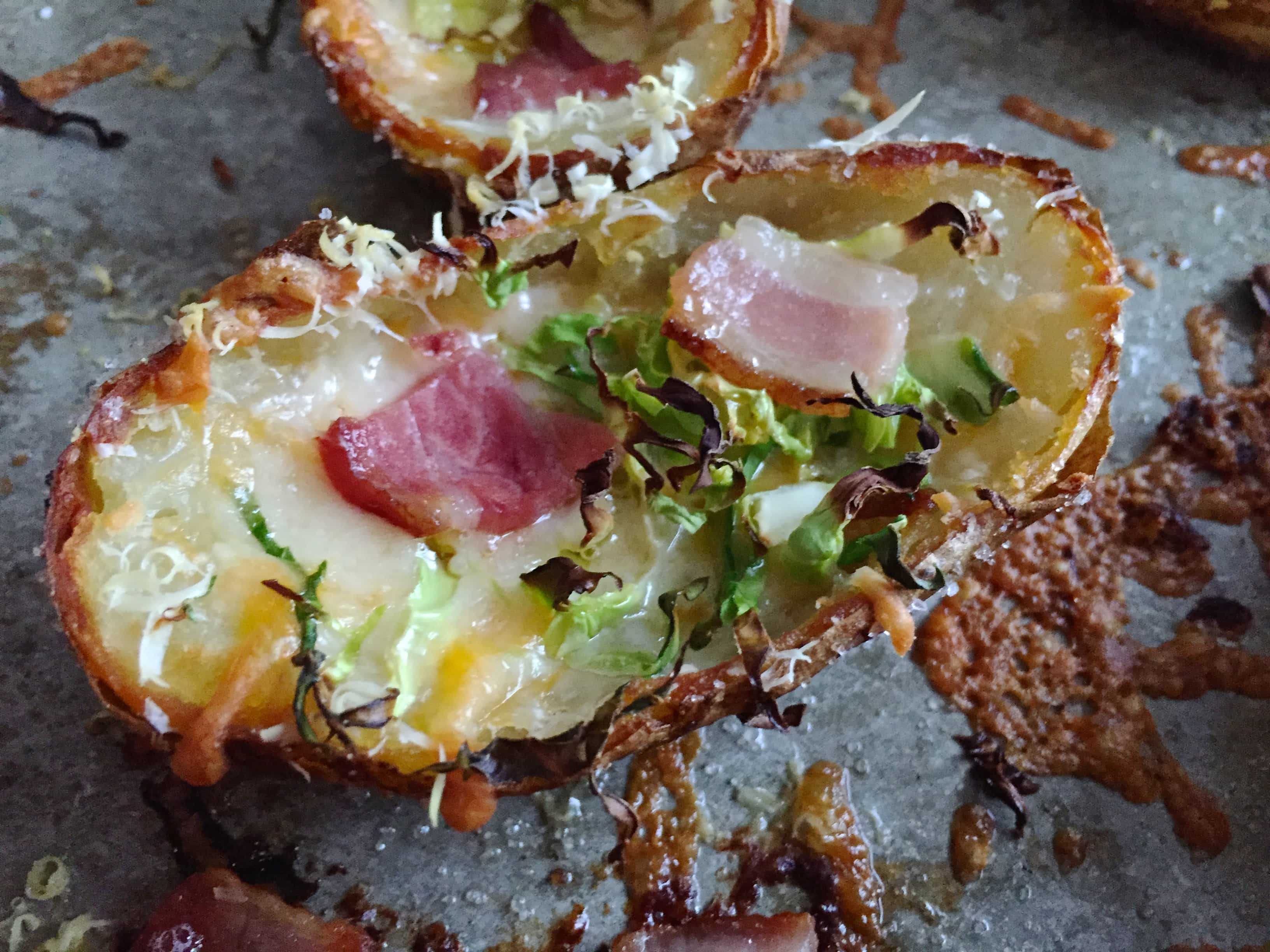 Serves 6
Ingredients
8 very small russet potatoes
1/2 cup shredded cheddar cheese
1/2 cup finely grated parmesan cheese
8 ounces Brussels sprouts, thinly sliced
2 to 3 strips bacon, cut into pieces
PANTRY STAPLES: Olive oil, salt and pepper
Instructions
Preheat the oven to 400˚F. Prick the potatoes all over with a fork.
Put the potatoes directly onto the oven rack and roast 45 minutes or until tender. Transfer to a wire rack to cool using tongs.
Once cool enough to handle, slice the potatoes in half lengthwise; scoop the insides into a bowl (save for another use—we used 'em to make gnocchi)! Transfer potato skins to a baking sheet.
Preheat the broiler. Brush the insides of the potato skins with olive oil and sprinkle with salt; flip and repeat with the outsides of the potato skins. Broil 1 to 2 minutes per side or until crisp all over. Transfer baking sheet to a wire rack; reduce oven temperature to 350˚F.
Divide the cheddar, Parmesan, Brussels sprouts and bacon among the potato skins. Sprinkle with salt and pepper. Return to the oven and roast until the cheese melts and the bacon and Brussels sprouts are crisp, about 10 minutes. Serve plaid or with sour cream if you're feeling decadent!
Freutcake https://www.freutcake.com/