Here are 10 of the most Pinterest worthy St. Patrick's Day Snack Boards to inspire your holiday celebration...and yes, they are, you guessed it...GREEN!
Fun and creative snack boards are one of my favorite ways to entertain or serve a crowd. From Easter Snack Boards to Valentine's Day Charcuterie, I've created them all.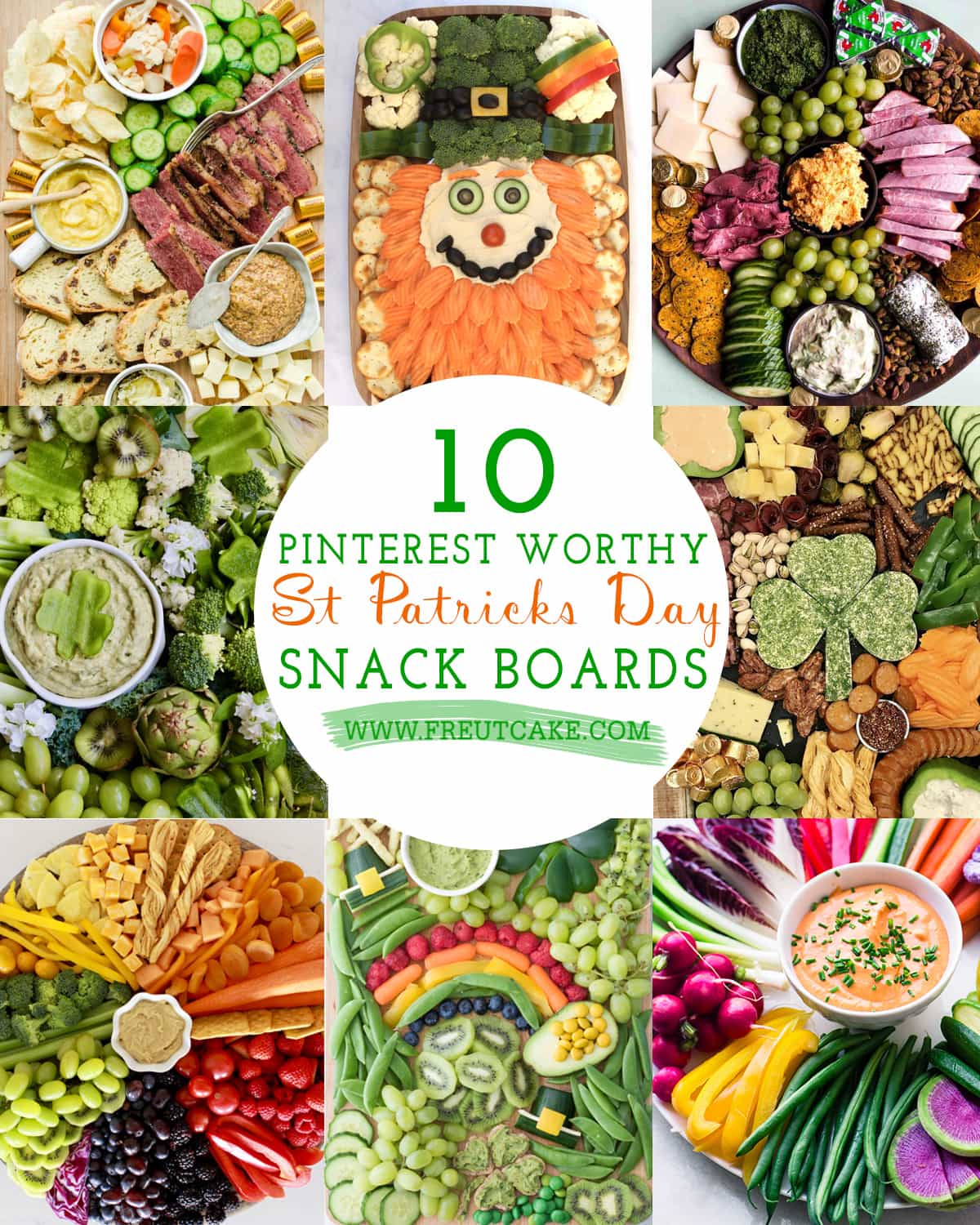 St. Patrick's Day Menu
Any of these snack boards would be a perfect appetizer served before the large corned beef dinner or on their own for a lighter appetizer like meal if you are doing small bites and beer.
Serving corned beef? Here's my favorite way to cook corned beef in the Instant Pot and my recipe for Corned Beef Tacos with Mustard Slaw. A snack board plus a tray of corned beef tacos and Guinness equals the ultimate St. Patrick's day party!
10 St. Patricks Day Snack Boards
Grab the green veggies and some good Irish cheese! These 10 St. Patrick's Day snack boards will have you inspired to go green and celebrate the holiday.
More St. Patrick's Day Recipes: