Does anyone else completely stress themselves out this time of year trying to check everything off of "the list?" You know the one: pictures with Santa, family photos, ordering Christmas cards, baking cookies, putting up the tree, matching jammies…and the list goes on. I feel like the pressures to do it all and make incredible memories has just intensified now that I have children. Of course I WANT to do it all, but seriously who has the time for this stuff? I mean, last night I ordered our cards, turned to Jason and proudly proclaimed "CHECK!" "Two major things off of our list!" Who have I become? Alright, so if I'm being completely honest, I really like doing these things. They make the holidays feel festive but seriously, did I just say "and we haven't even watched The Santa Clause yet!" Ugh. I'm a Christmas monster.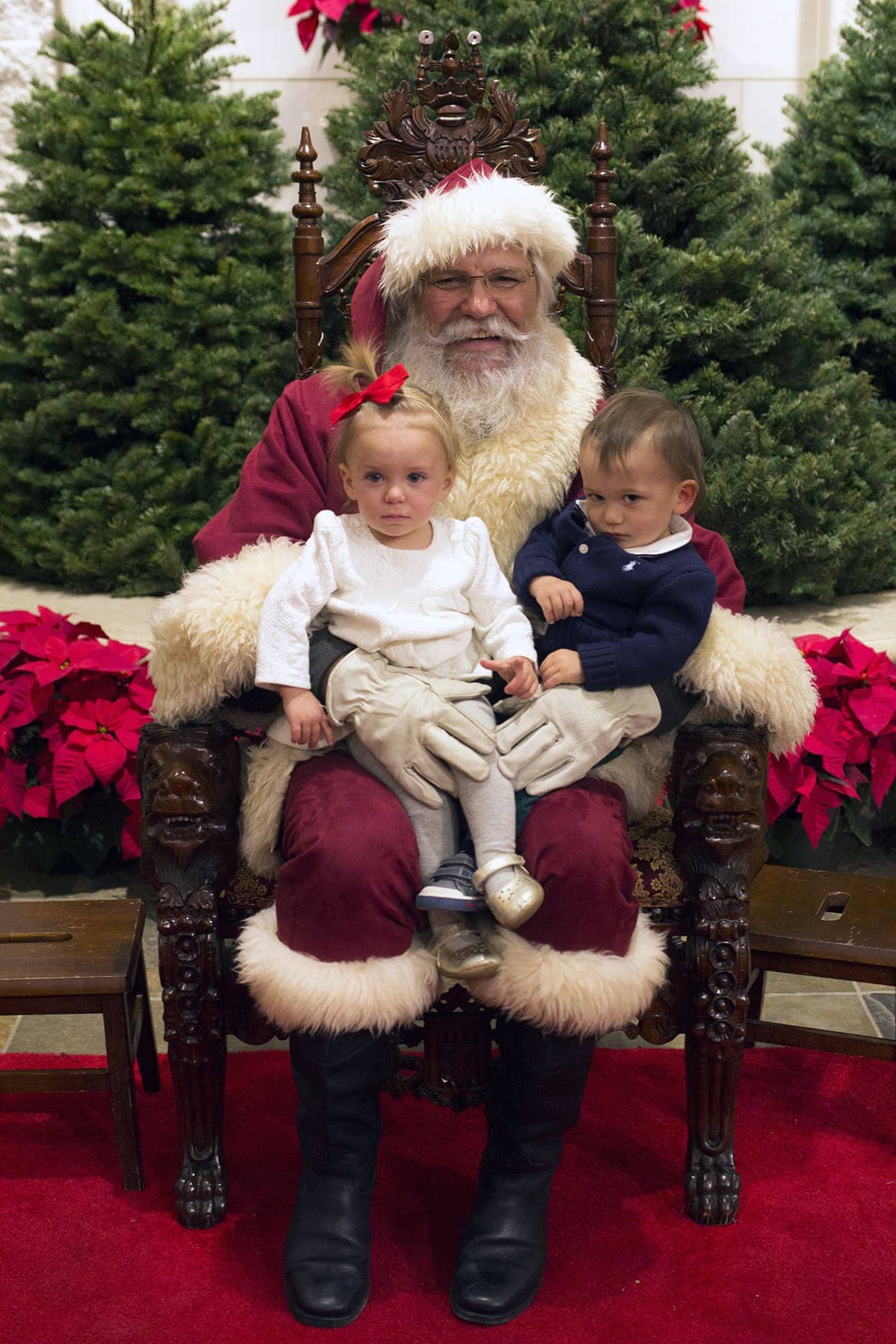 I've been (quite literally) having a daily heart attack due to the fact that we haven't bought our Christmas tree. A couple of years ago, I'll never forget, I forced Jason to help me hunt down a tree lot before Thanksgiving and buy a freshly flocked tree. The crazed look was certainly in my eye that day we hit the lot. The resulting fire hazard that sat in all of it's fluffy white flocked dried-out glory for the next month in our living room was a constant reminder of my type-A Christmas personality. I watered that baby long after it stopped drinking water, long past when a sudden burst from the heater would cause a flurry of flocked needles to fall to the ground in utter abandon. When it was time to remove the ornaments and haul it out to the street for the annual tree pick up service, I was so happy to see it go I could have cried.
But all of that still doesn't make me feel any better for not having hung the stockings and baked all of the cookies (ok, so I've already baked a few) and decked every hall with enough holly to choke a reindeer and Santa and all of his elves. Alas, tomorrow I will still wake up stressing about the tree and loving every minute of the crazy Christmas to-do list. Just so long as the babies grow up remembering not to get in the way when the carols turn on and I get that flocked-look in my eye…I mean…just so long as they grow up having fun memories of the holiday season. I hope I can, and will, bring the Christmas magic to life for them. To create some fond memories and only turn Christmas monster behind closed doors. There is always next year to get the tree up before the Thanksgiving turkey is carved.
Save