Childcare, what's that? Ha! When I first read that this month's topic in our Real Mom's Series would be on childcare, I almost sat it out. That's because Jason and I actually DON'T have childcare for the twins, so how much could I really add to the conversation? I have absolutely no sage advice on how to find an amazing nanny or a trustworthy babysitter. I can't give you recommendations for finding that great balance between help and time with your children. I have nothing to say on any of it.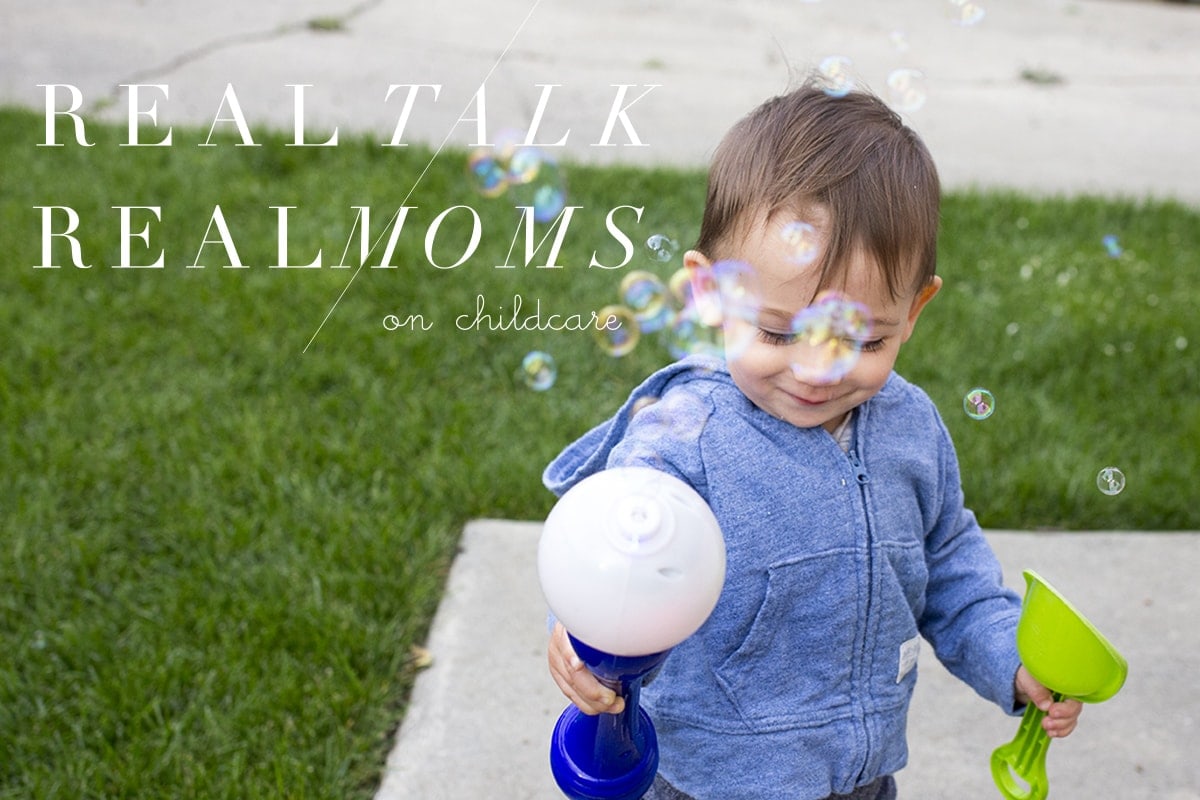 When I take the twins to the playground on any given weekday morning, I'm usually stared at by nannies. Lot's of the time I even get comments, wow, you are doing this yourself, with twins?! Yes, ladies I am. Not to say that I am against hiring a nanny or having a little bit of help, in fact there are plenty of days when I wish I had that luxury. I have friends who are able to take a workout class, meet up (childless) for coffee, sit undisturbed and focus on their work, and it all sounds amazing!
Jason and I both have rather unconventional jobs and hours. We split our time up and both watch the twins so that the other can work on our scheduled days. Sometimes I think it's not ideal. It causes tension when we both have shortened (or in my case severely shortened) work hours. We talked time and time again about hiring a nanny but at this point, it's not in the budget for us.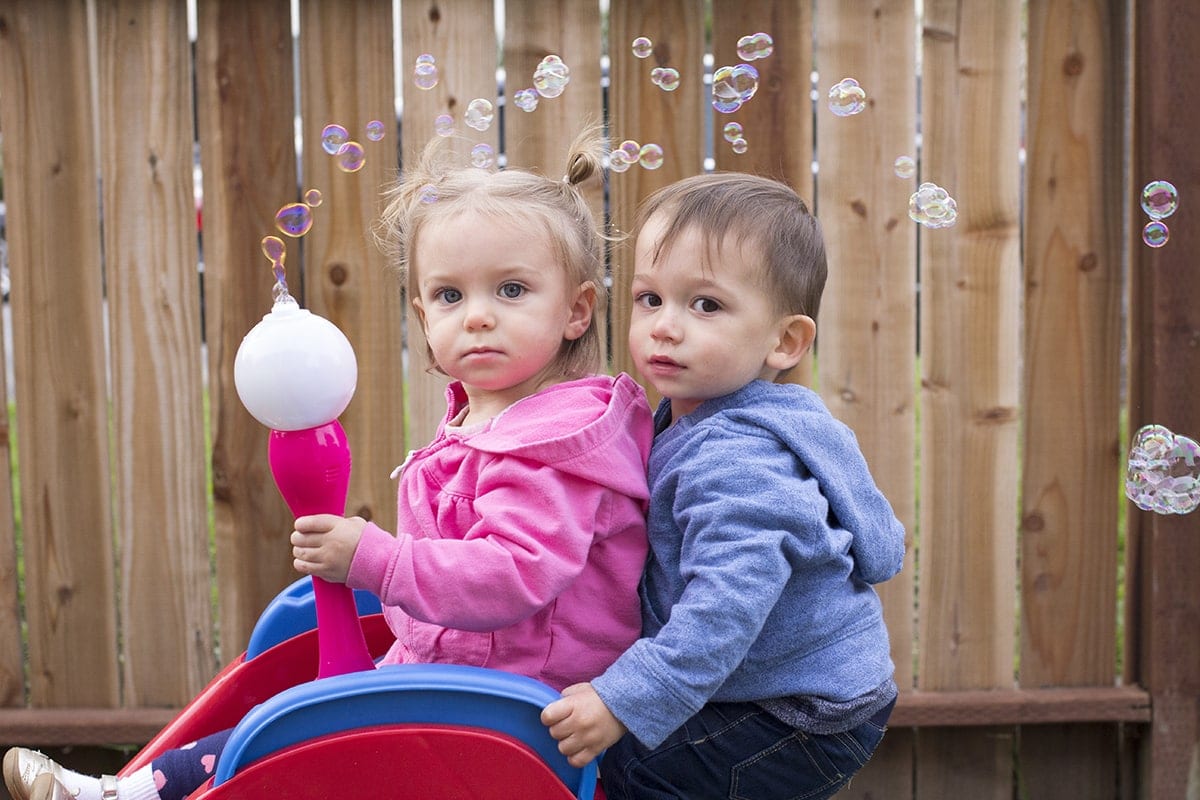 Now for the REALITY check. When it comes down to it, I stopped pushing for a nanny a long time ago. When I was first thinking about going back to work after the babies were born, Jason and I would have long discussions about hiring childcare. How much would it cost to find a nanny for twins? Would that cost be worth it versus the number of hours that I work, etc.? Now, the twins are 18 months old and while there are definitely those days when I dream of some help, the reality is, I actually prefer being a stay-at-home-working-Mom. I enjoy being the one who takes care of my babies 24 hours a day and so does Jason. I miss them like crazy on Fridays when he takes them to the zoo or out for an entire day so that I can shoot recipes. While it can be seriously intense to have a baby or two pulling on my leg while I try to work on a recipe or respond to an email, it's routine and I work with it.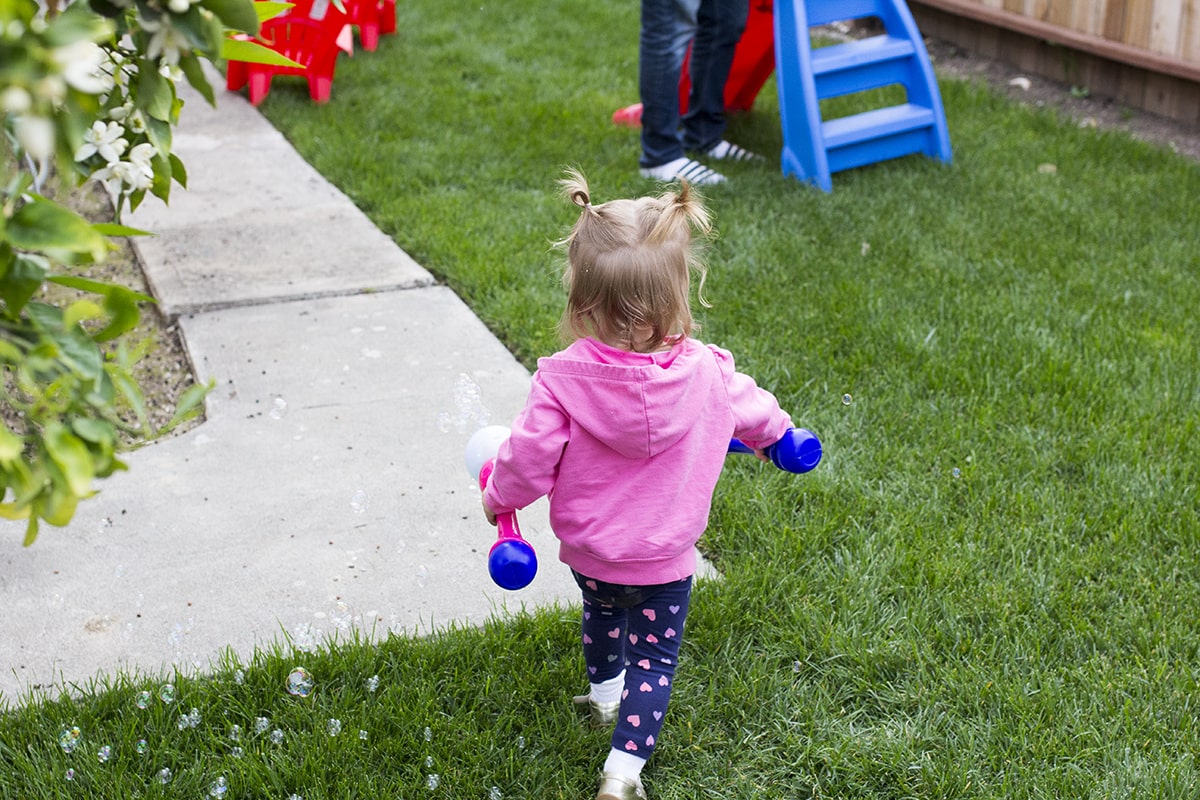 It means I get to prepare breakfast and lunch for them. To watch Jackson be brave on the big slide at the park. To be the one who picks up Millie when she trips and scrapes her hand, again. Some might say that I'M the one with the luxury. Sure it's not relaxing, I have zero "me-time," and my roots and split ends are horrendous, but I sort of love it. The crazy full-time Mom life that I've created for myself. We definitely don't have date nights, or much couple time, and that is something that has to change. So, eventually I will need a babysitter, and a pre-school, and a backup plan. But in this moment I am enjoying the wildness of my life with twins. So, do you have help with your children or do you do it all?
Read what the other Mama's have to say about Childcare and what works for their families:
Ave Styles / The Effortless Chic / Sacramento Street / The Life Styled / Hey Mama / A Daily Something / Thoughts by Natalie / The Sweetest Occasion / Sarah Sherman Samuel
Save
Save
Save
Save
Save
Save
Save
Save
Save