Crepe Paper Flower are a beautiful and timeless craft to bring spring into your home and no one does it quite like Ji Kim of Blooms in the Air.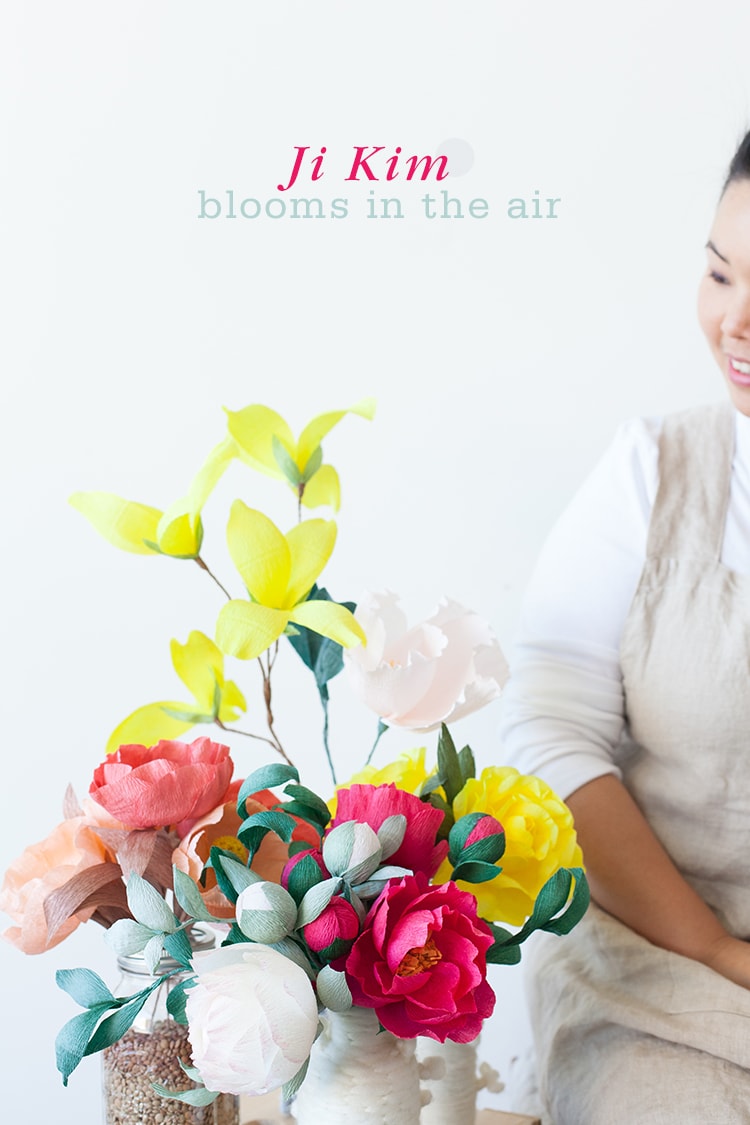 Ji crafts a little bit of her love into each petal she sculpts and it's evident in her magical creations. Today Ji is answering a few questions about her art and sharing her own personal process for making Crepe Paper Peonies, her favorite bloom.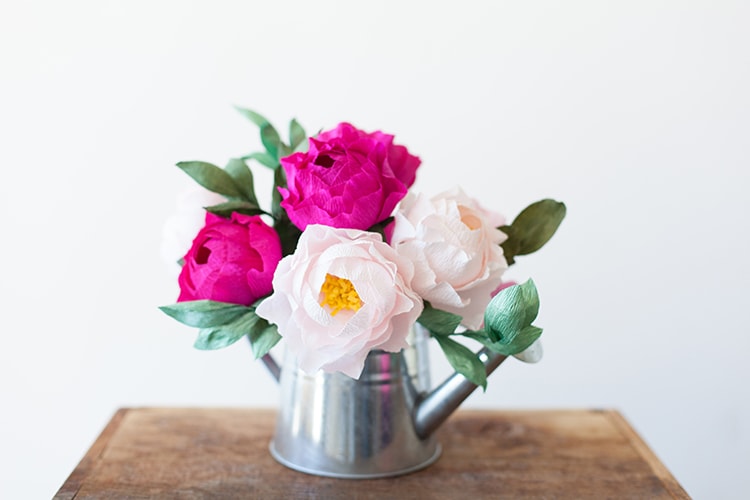 Q: How long have you been making paper flowers?
Ji: Three years.
Q: How did you first discover your love for paper flower making?
Ji: It was definitely a discovery through a series of events. Our most recent economic recession made me rediscover how satisfying it is for me to craft using my own two hands. It made me remember why I fell in love with architecture and how happy I am when I'm a maker. Then discovering a vintage book and high quality crepe paper, through a friend who I call my craft guru, Robert Mahar, was the beginning of an very satisfying and gratifying chapter of my life.
Q: What is your favorite bloom to make?
Ji: Peonies. It is the first flower that came to me as a challenge and it taught me a lot. I have a wreath full of failed peonies. Therefore, sculpting that fullness in each petal speaks a lot to me every time I make it.
Q: Is Blooms in the Air your full time job?
Ji: No, I'm a full time architectural designer and blooms in the air is a great counter balancing partner.
Q: What is your advice for other makers who want to make their craft into a business?
Ji: To be very clear about why you craft what you craft. Most of us start crafting and continue to craft because of personal reasons and simply because we love it. I personally don't think that is enough. Knowing why you love it and why you know your craft is worth all that hard work can really help make decisions that is right for you and your business. I think it is the fastest way to sort out and prioritize all those inner desires and exterior demands. It will help you stop comparing yourself with other amazingly successful creative individuals/brands and allow yourself and your business to proudly grow into it's own character/brand.
Q: What is your dream project?
Ji: I dream to have an atypical, exceptionally positive and ever evolving creative project.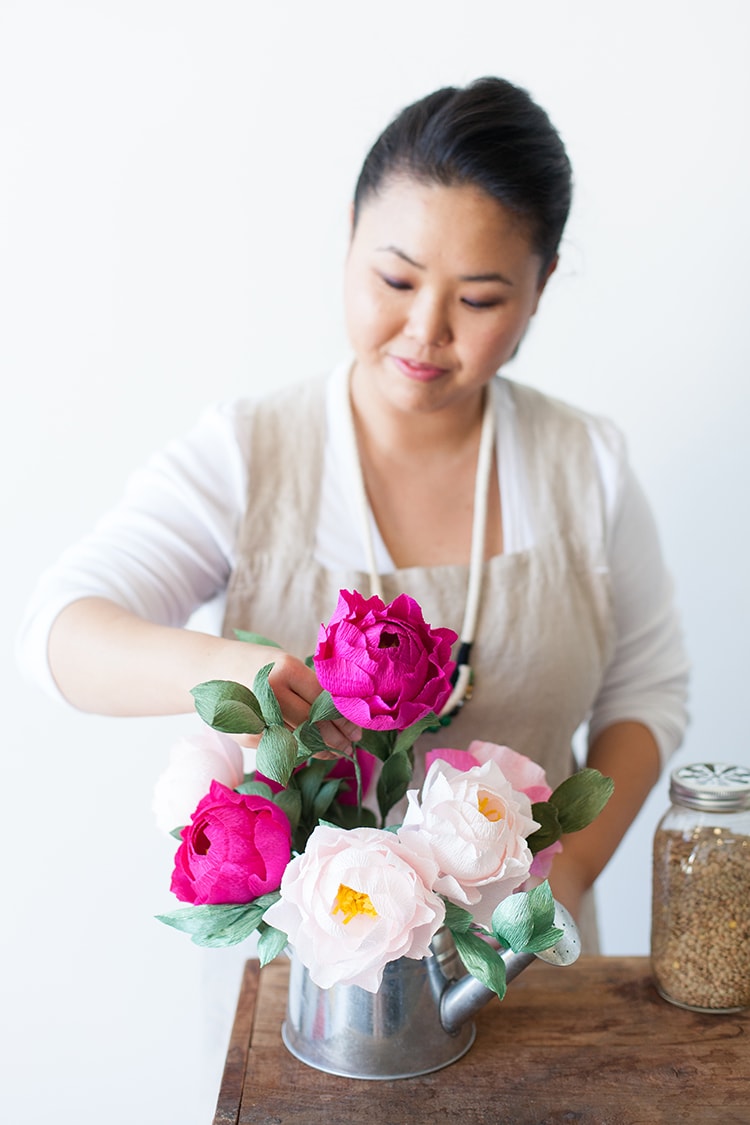 For Ji's step by step instructions on "How to Make a Crepe Paper Peony" continue reading...
You can download a PDF of Ji's flower making directions right here and follow the step by step photos below.
Step 1: Fringe Center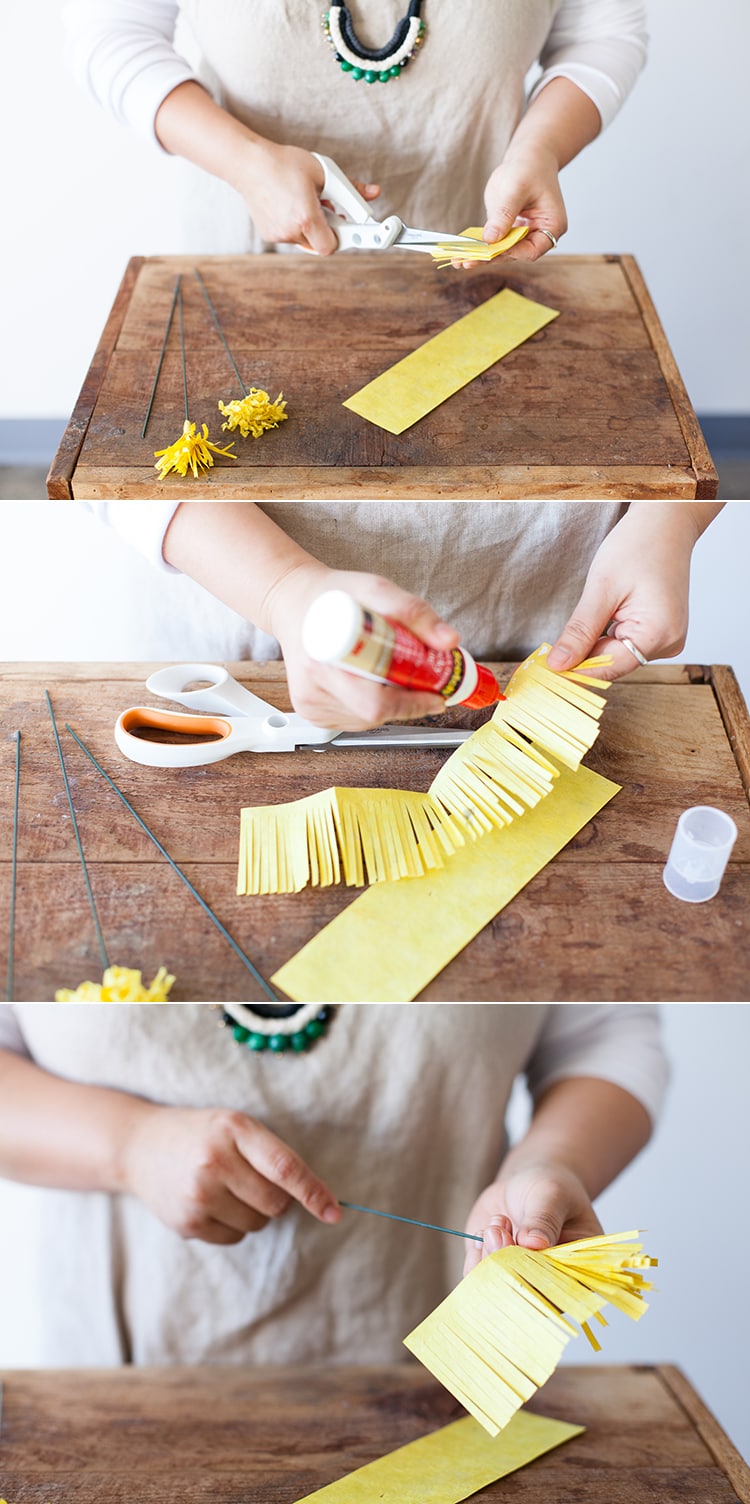 Step 2: Petal Sculpting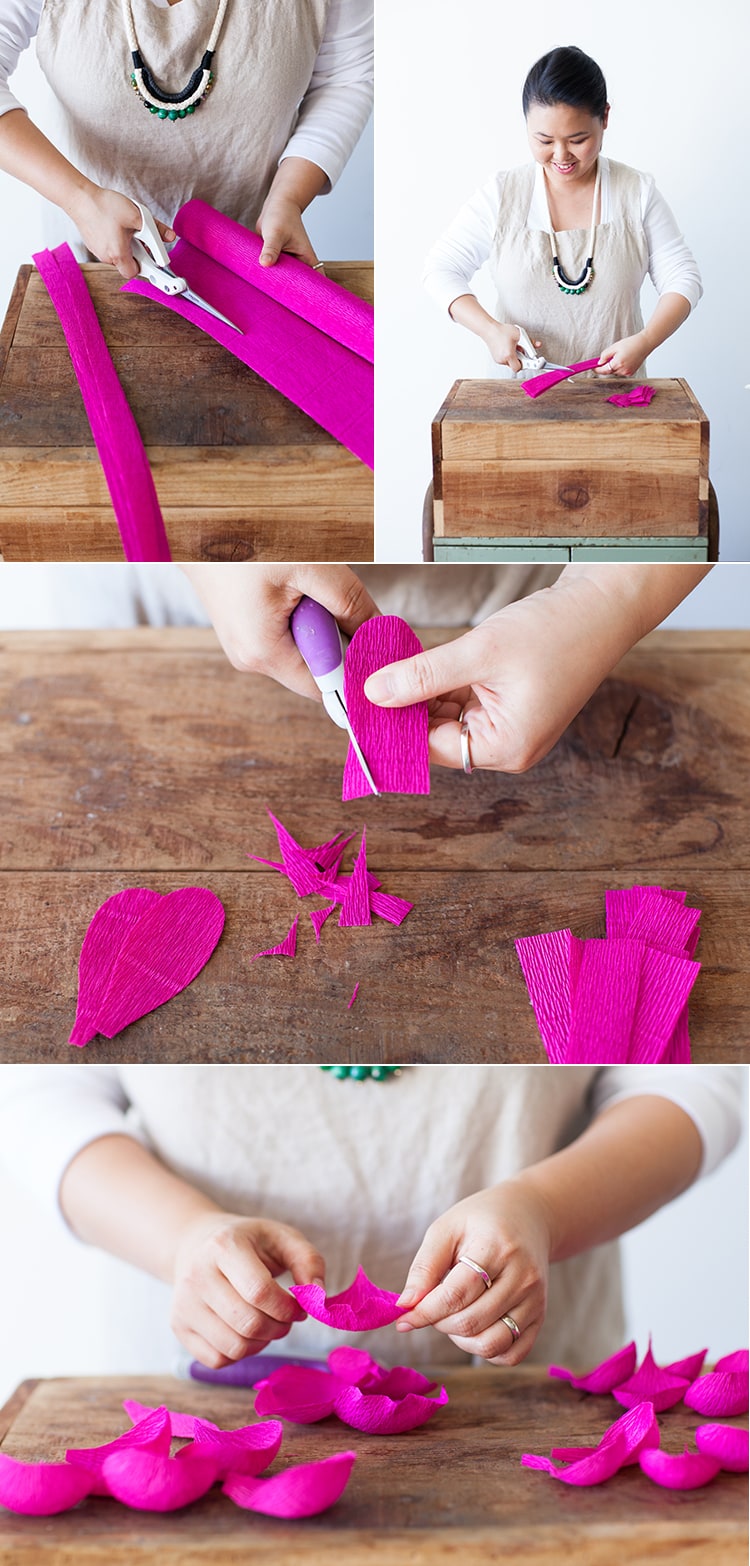 Step 3: Leaves and Stem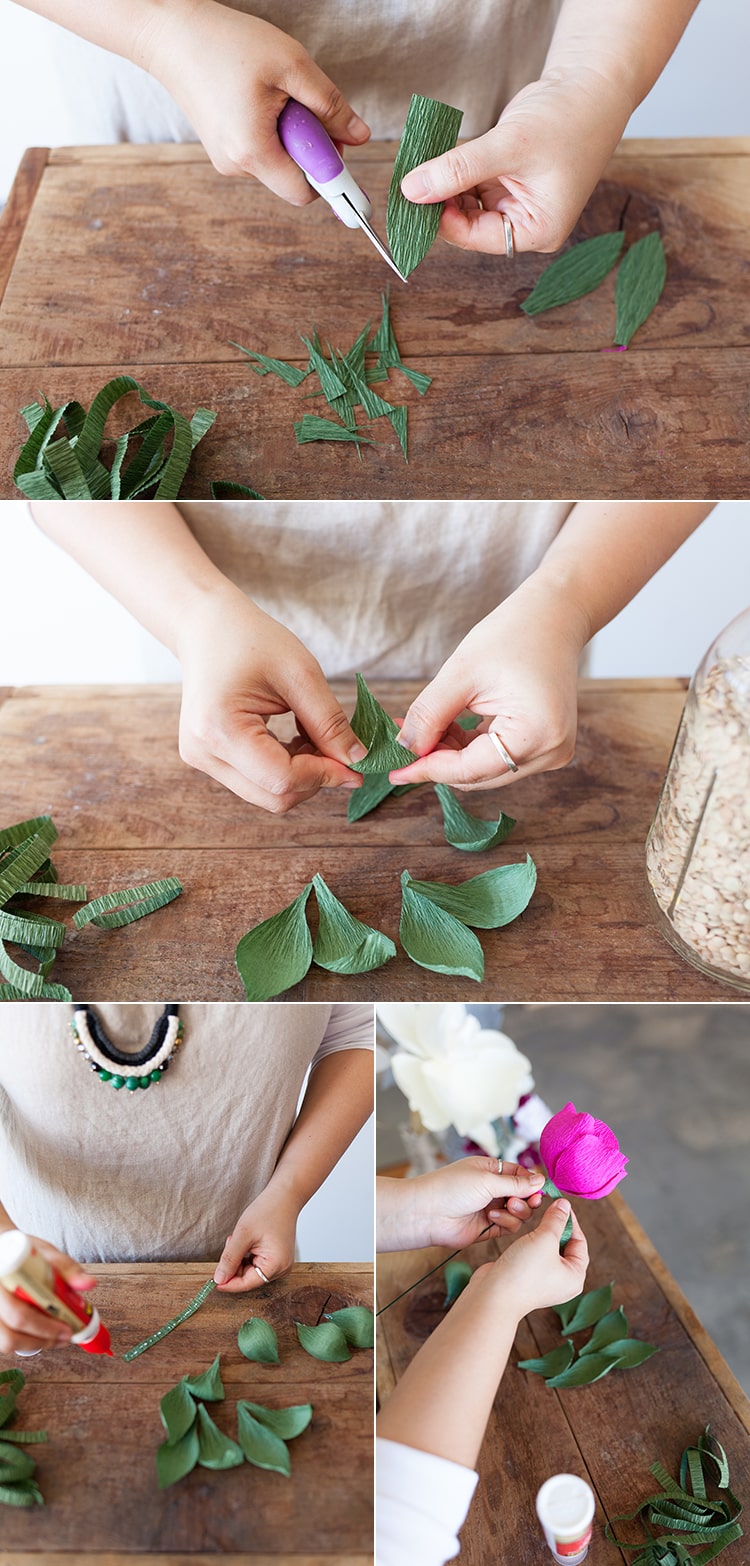 Step 4: Peony Building