I'm pretty much convinced that if Giada De Laurentiis and I met, we would be friends, and her recipe for Peach and Basil Frozen Daiquiris confirms that!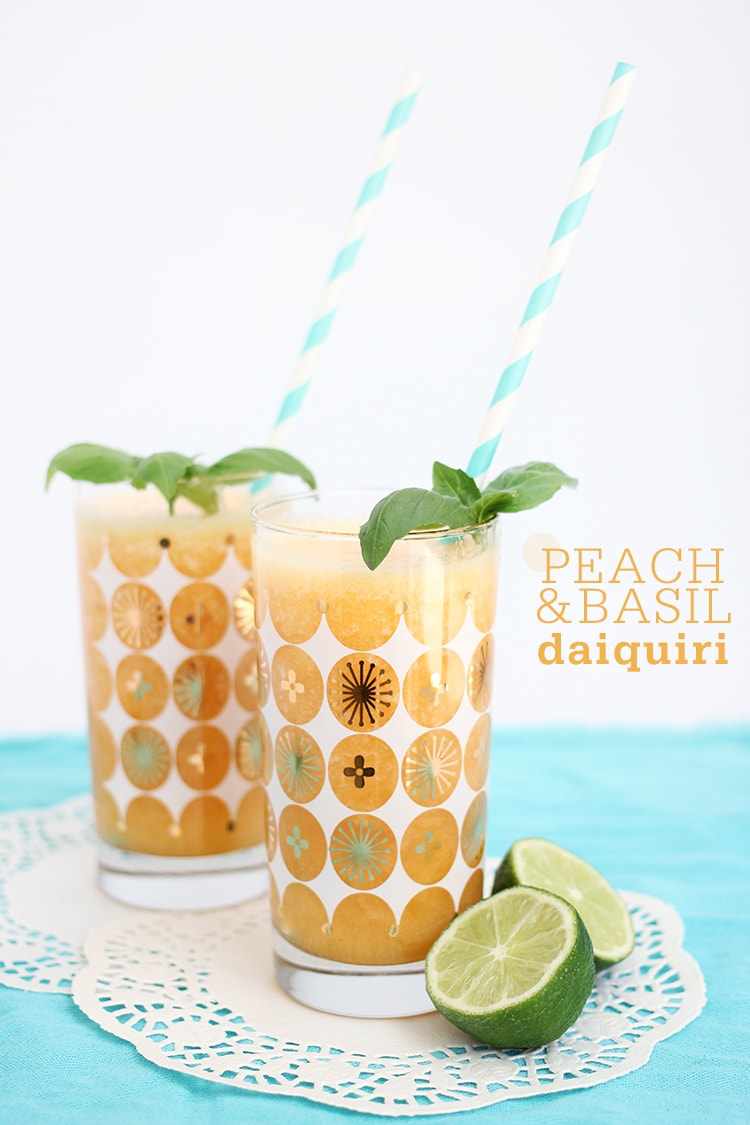 This Cinco de Mayo, why not blend up a large pitcher of this fruity and frozen drink. It would be perfect served alongside fish tacos with mango salsa and guacamole! I'm guessing that once you try this dink it might become a summer regular in your entertaining repertoire. So, do you have any fun plans for Cinco de Mayo?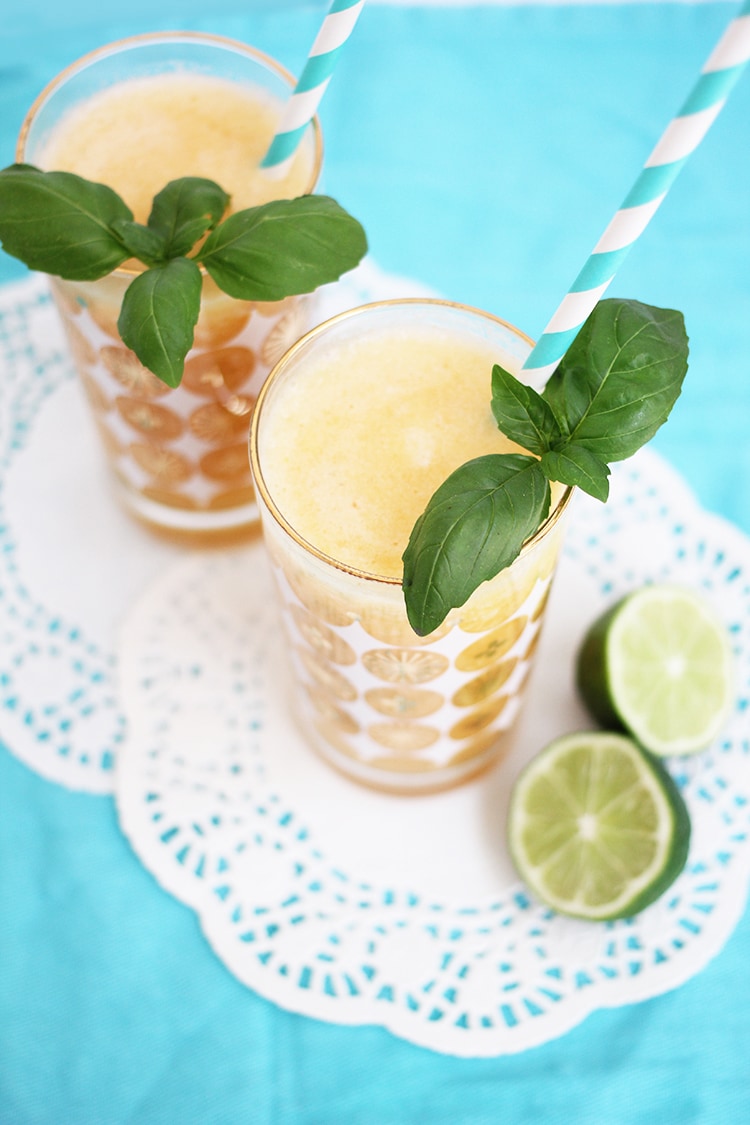 photos by Leah Bergman / Glasses by Bombshell Bargoods
Peach and Basil Frozen Daiquiri - recipe by Giada De Laurentiis
serves 4
Basil Simple Syrup:
1 cup sugar
2 packed cups fresh basil leaves
1 pound frozen peaches, not thawed
Daiquiri:
1 cup light rum
½ cup orange liqueur
2 tablespoons fresh lime juice
Ice
Lime wedges
Fresh basil sprigs
Directions:
1. For the syrup: Boil 1 cup water, sugar and basil over medium heat in a small saucepan. Reduce the heat and simmer, stirring occasionally, until the sugar has dissolved, about 5 minutes. Remove the pan from the heat and allow the mixture to cool, about 15 minutes. Strain before using.
2. Place the syrup, peaches, rum, liqueur and lime juice in a blender. Blend until smooth. Pour into ice-filled glasses and garnish with lime wedges and basil sprigs.