Meet the my friend Charmain Chen of Emblem Flowers. You might recall that she was the talented lady who created the stunning florals for our Valentine's Day brunch with Anthropologie a couple of weeks back! Today, I am thrilled to have her here on Freutcake sharing an easy and seasonal February Floral Recipe for us to try at home. Take it away Charmain…
There's nothing quite like a cheery arrangement to brighten up the winter months. Here in California, February heralds beautiful locally grown poppies, ranunculus, kumquats, and white almond blossoming branches. Here are a few steps to building an arrangement to bring a splash of citrus color into your home!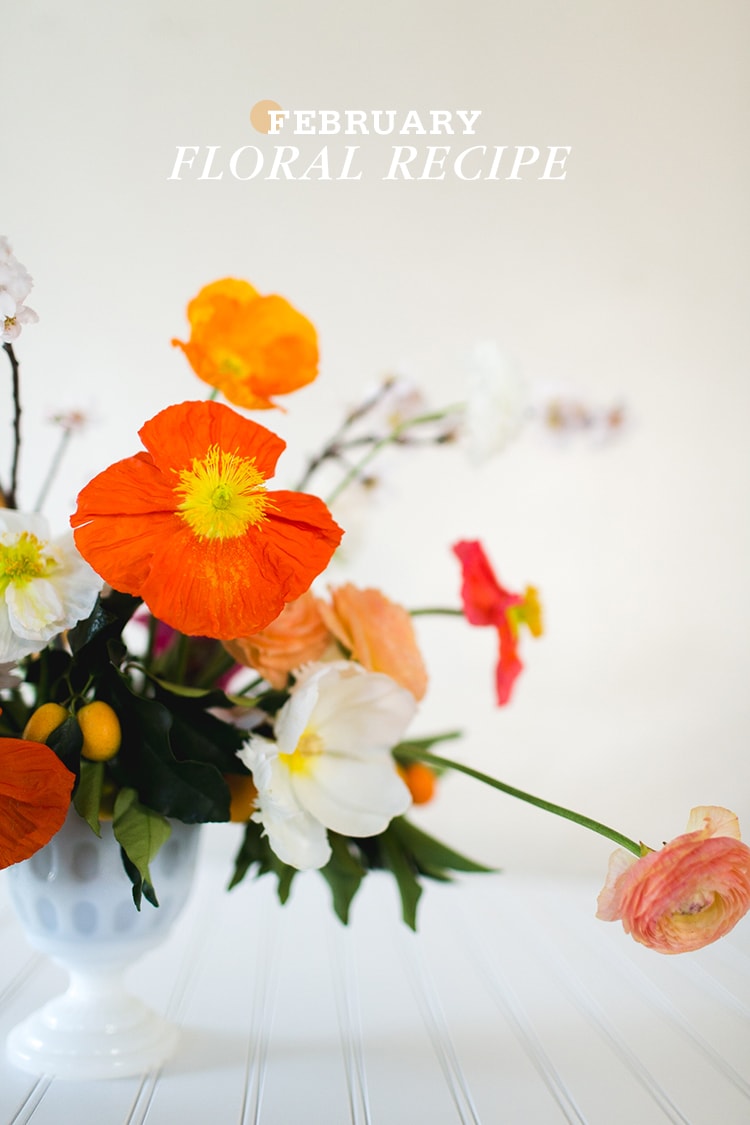 The Tools You'll Need:
Floral Adhesive Tape *
Floral Frog/Pin Frog *
A pair of sharp shears
*You can find these at floral supply shops or certain craft stores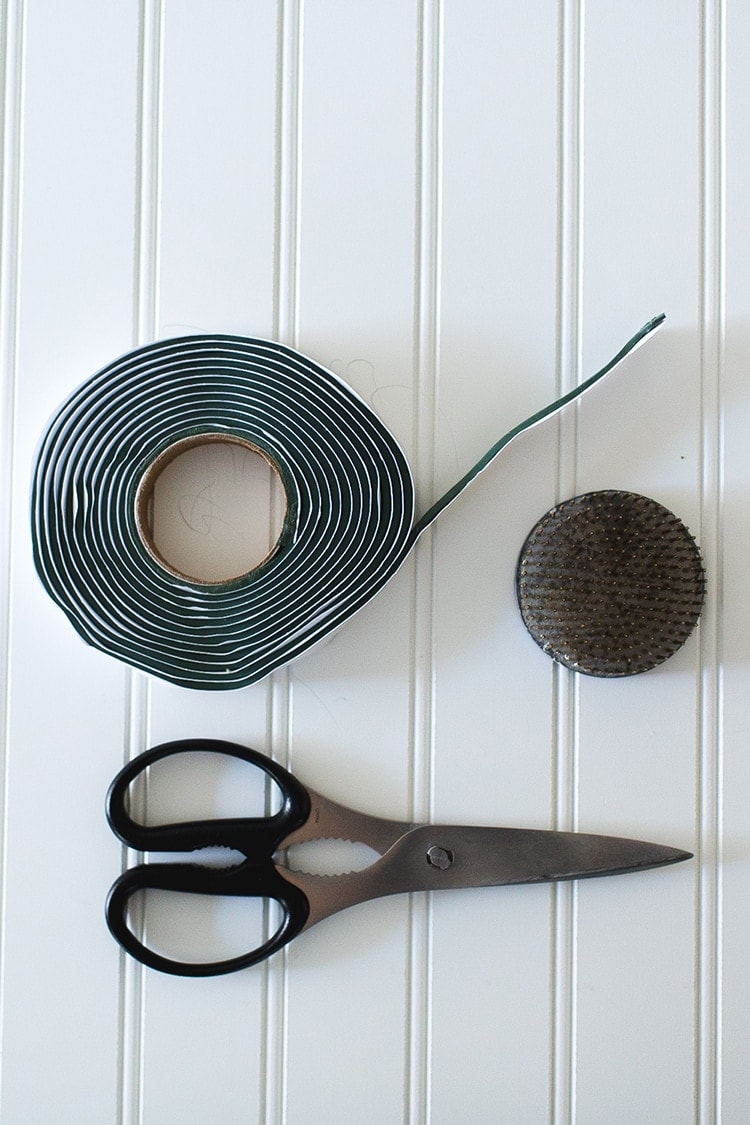 The Flowers You'll Need:
Here in Los Angeles, you can purchase your flowers at the Downtown LA Flower Market. You will need one bunch of Ranunculus, Poppies, Kumquats, Almond blossom branches.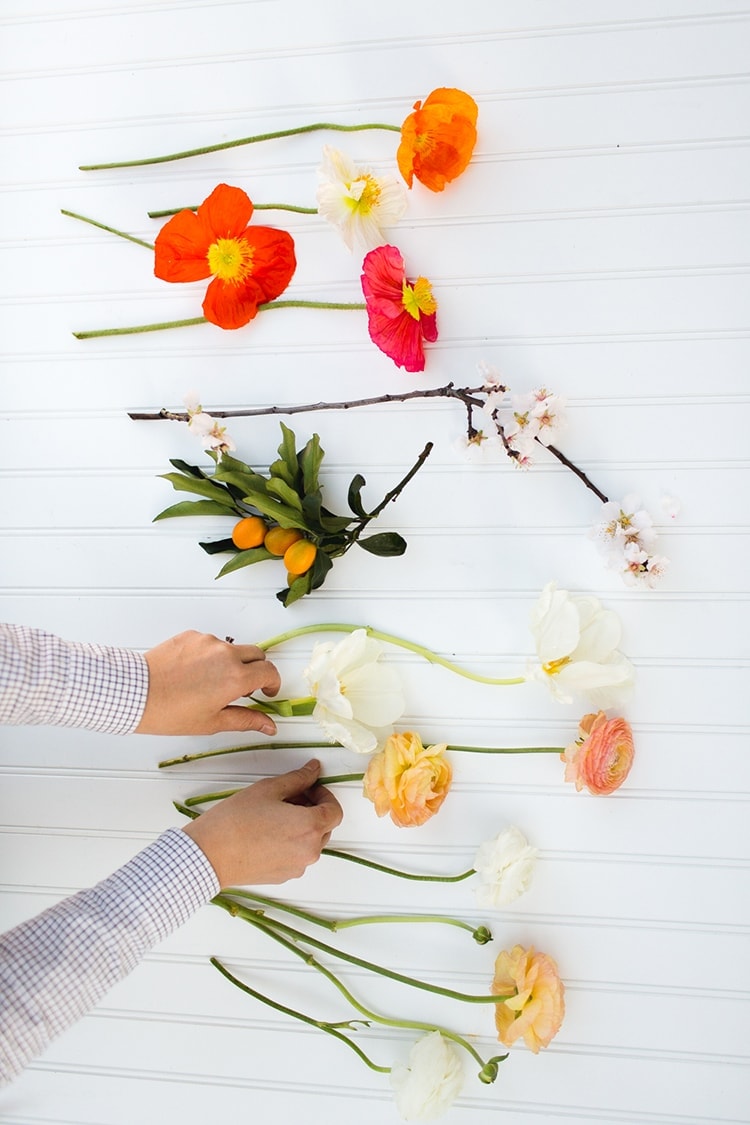 Step 1: Wrap the floral adhesive tape around the edge of the floral frog. Choose a small, dry vase and press down the floral frog (with adhesive) into the bottom of the vessel. Make sure it's secure.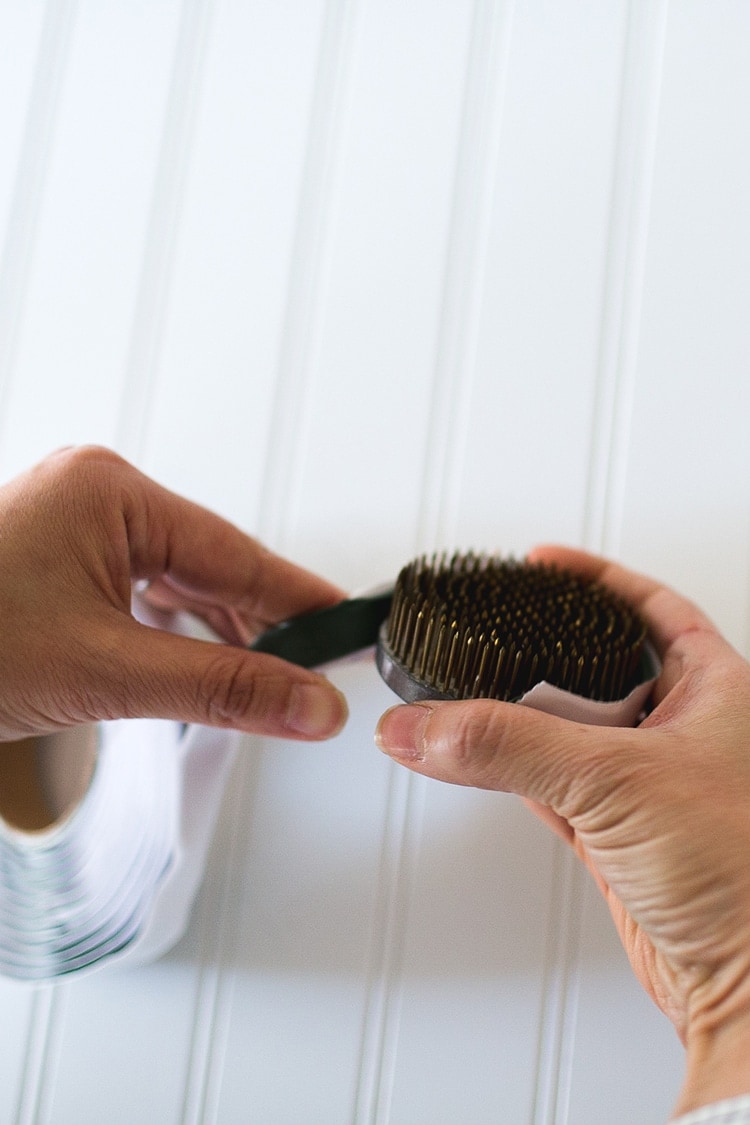 Step 2: Cut the kumquats in sprigs at the length where they will rest at the edge of your vase. Insert them into the floral frog to hold them in place. Form a cuff around the entire bowl.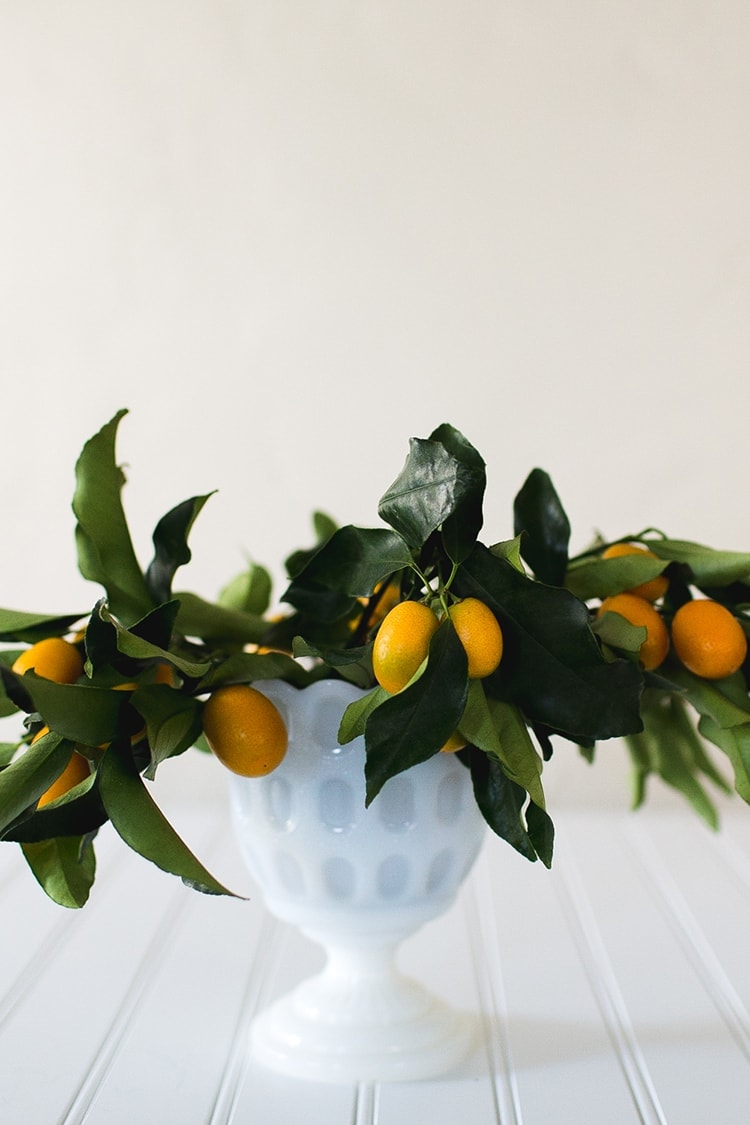 Step 3: Cut two branches of flowering almond blossoms and insert them into the floral frog or rest the branches securely in the vase.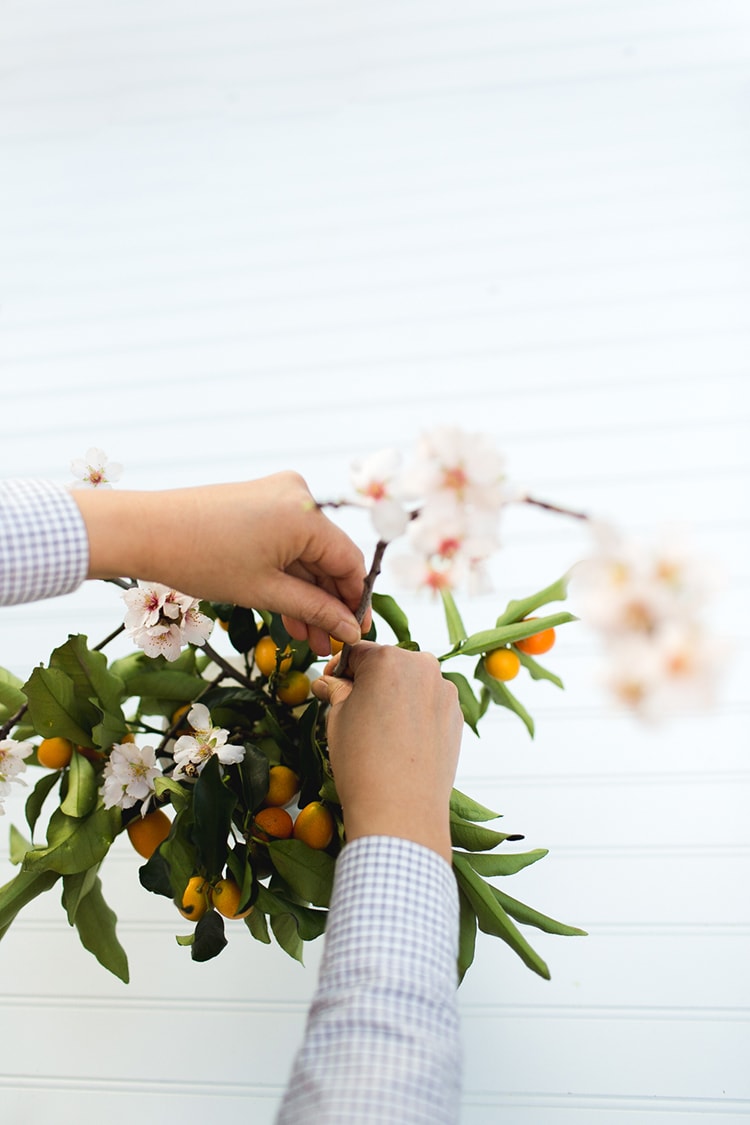 Step 4: Next, insert the stems of ranunculus into the floral frog. Cut the stems at different lengths. Position the shorter stems closer to the center base of the vase. The longer stems come forward and the shorter stems recede. Insert a few that look like they are spilling out of the bowl.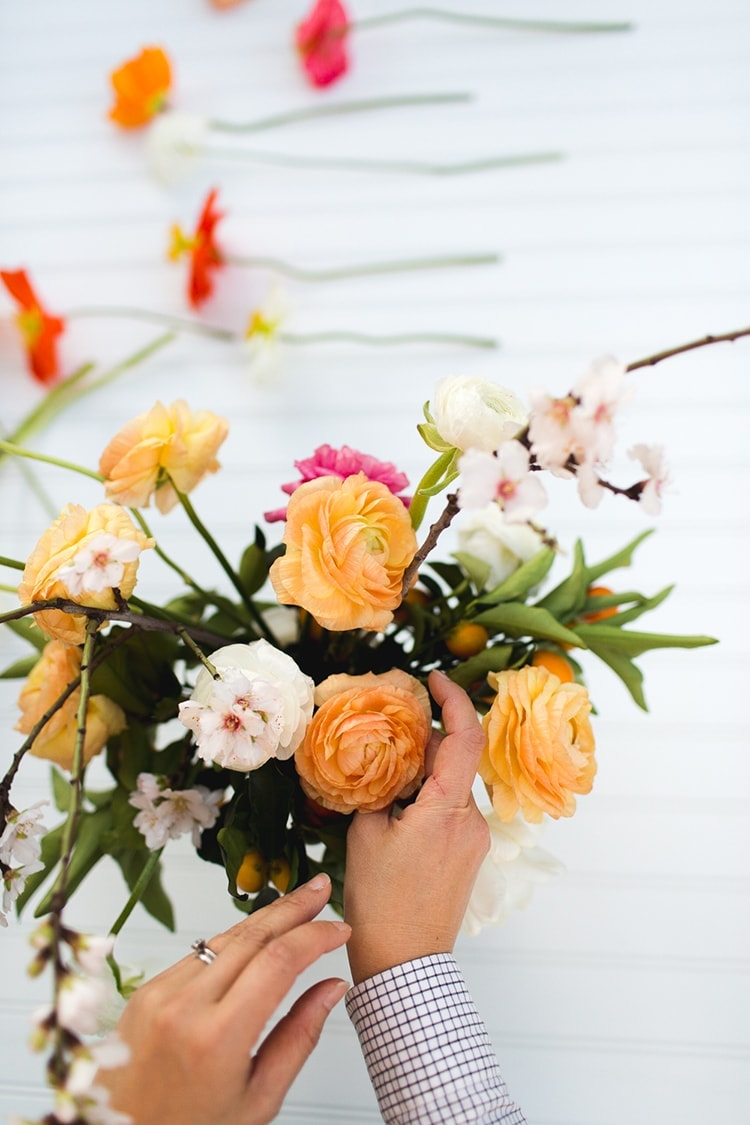 Step 5: Finally, insert the different colored stems of poppies into the floral frog. Trim the stems and leave them long so that the poppies can come forward, in front of the ranunculus. Insert stems that look like they are reaching up towards the sunlight.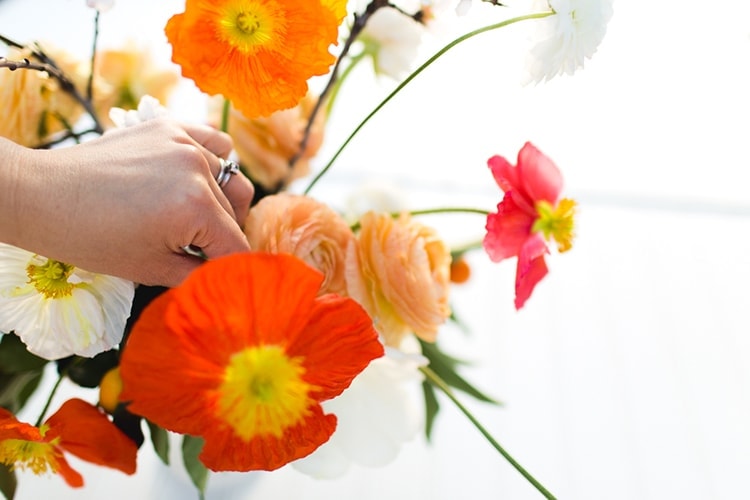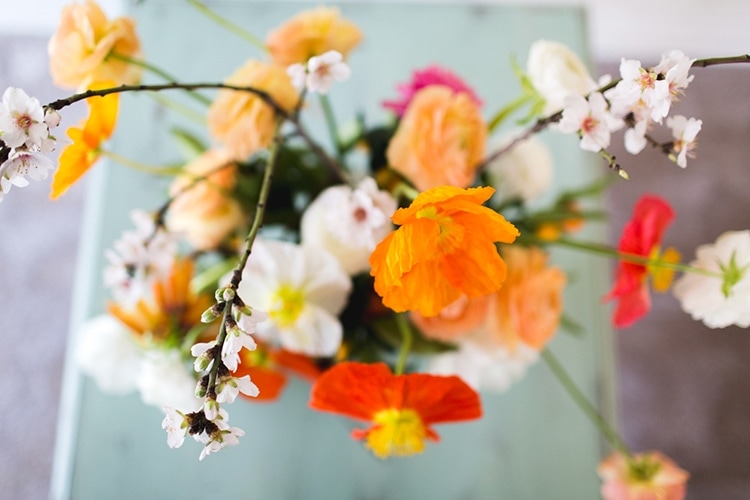 Voila! The finished product. Have fun!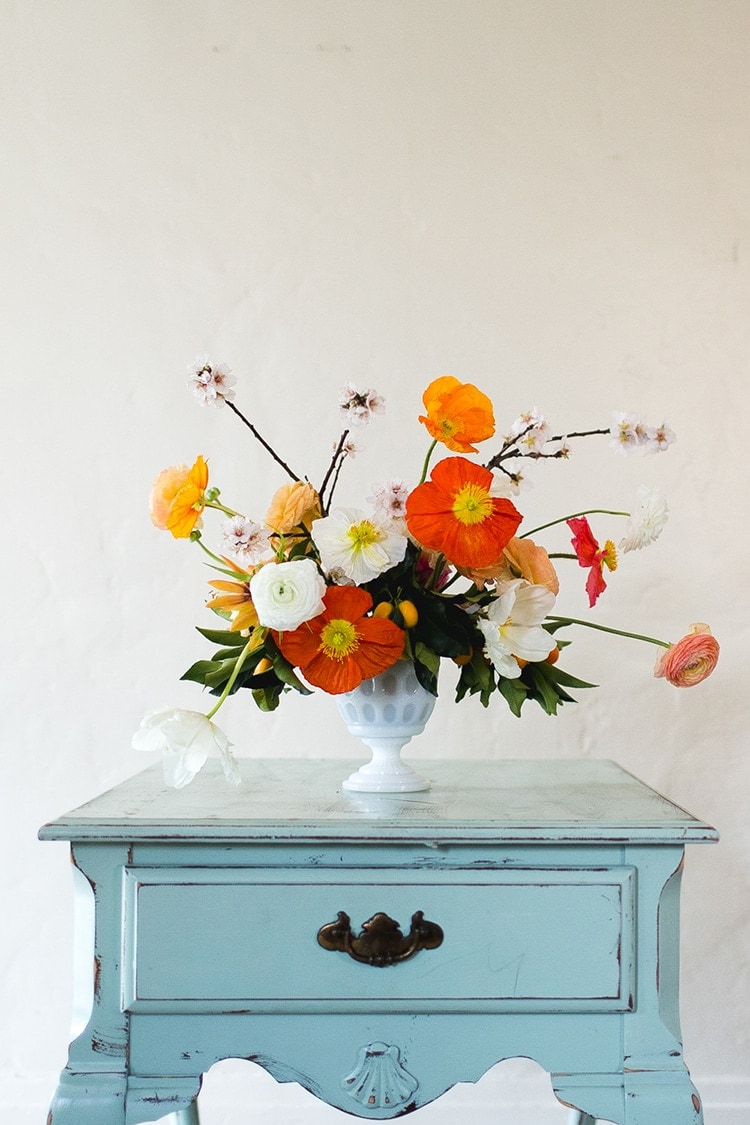 Photos by Maritha Mae Photography / Flowers by Emblem Flowers